Southeast Asia is a haven for adventure-seekers
Adapted from source
With the humdrum of the daily 9-5 cramping your style, the adventurer inside you might be screaming to be let out. If you're looking for a temporary out to fill your life with adventure but don't have the time or dollars to escape to a far off land, just look to Singapore's neighbours.
Southeast Asia is the perfect adventure hotspot, with tonnes of activities for daredevils. So, push scaling Mount Everest further down your bucket list to make way for these other adventurous activities you can find right around the corner.
1. Climb the world's highest via ferrata on Mount Kinabalu
Source: @zitang
Singapore might only have Bukit Timah Hill but just a few hours away in Borneo lies Mount Kinabalu. It boasts the world's highest via ferrata – a climbing route mainly made up of cables.
Source: @sabahtourismkor
After an arduous hike up the mountain, enjoy views of Mount Kinabalu from heights of 3,400m to 3,800m by traversing the mountain face using rungs, rails, cables and narrow bridges.
Mount Rinjani. Source: @boomm_mm
To have the "mountaineer" title under your belt, conquer other notable mountains such as Mount Rinjani, Indonesia and Fansipan, Vietnam.
Tip: Always check online for updates on volcanic activity before setting out to climb.
2. Embark on a Lara Croft adventure in the largest cave in the world
Source: @maimixg
Everyone has probably wanted to be like Lara Croft at least once in their lives – swinging from stalagmite to ledge and jumping over crevices. To experience the same adventures without baddies trying to kill you at every turn, spelunking (cave exploration) is just the thing for you.
With an avid spelunking culture, Vietnam is the #1 place in Southeast Asia to explore caves. It's home to the biggest cave in the world – Son Doong Cave. At the size of an entire city block of 40-storey buildings, Son Doong has its own jungle, river and climate.
It almost seems like there will be dinosaurs lying in wait for you. Source: @shaka.travel
It will be like exploring a lost world, with mystery enshrouded in the cave's total darkness and dolines (giant holes in the cave ceiling) letting in light to reveal lush greenery.
3. Experience freefall at over 200km/h
Jumping from your 40cm tall sofa, check. Going down a 40m tall roller coaster, check. Next up on the list of "things you can do to experience a falling sensation" is none other than skydiving.
Source: @azminjalaludin
Besides popular skydiving destinations like Australia and New Zealand, you can also experience freefall in neighbouring countries like Indonesia, Malaysia, Philippines and Thailand.
Before you leap off, enjoy views of the islands and crystal clear turquoise waters below. Hold your breath as you leap off and experience complete freefall at over 200km/h for a few seconds.
Note: For safety reasons, all jumps are done in tandem with a well-trained instructor but you also have the opportunity to go for courses to be certified in skydiving.
4. Dive into underwater caves, uncover shipwrecks and swim with whale sharks
Till today, the lost city of Atlantis remains to be found. Even if you dive to the deepest abyss of the seas, it's highly improbable that you'll find the city. But at least you'll discover many treasures and artefacts of the sea from underwater cave diving and shipwreck diving.
Source: @extreme_environments
For newbies, try cavern diving where you'll swim around flooded caves that remain within the light zone. For the more adventurous, you should upgrade your diving skills and dive deeper into the "twilight zone" of caves – one of which is the Sipadan Turtle Tomb, Malaysia.
Source: @suki_sst
Dive into the extensive underwater cave networks, and you'll be sure to feel a chill down your spine when you illuminate the caves and see the horrific graveyard of turtle skeletons.
Source: @donttellmymom.co
You can also go shipwreck diving in the seas of Indonesia, Philippines and Thailand and experience a major throwback to WWII with the discovery of sunken warships.
5. Traverse through canyons in the midst of thundering waterfalls
If you stand twice as tall as the 80cm cut-out of a kid outside the gym, you've outgrown your privilege to swim around in a ball pit. But that doesn't mean you can't have the thrilling experience of jumping around without being judged by concerned parents.
Source: @fridajg
Canyoning will have you climbing, jumping, scrambling, swinging and abseiling – the perfect combination for an adult jungle gym. Hike through the beautiful gorges and ravines of Dalat, Vietnam, surrounded by dense forests, and rappel down a 25m waterfall.
You even get to cliff-jump or slide down head first down a rock waterslide. Source: @d_holmie
6. The daredevil rendition of "row, row, row your boat"
You won't be "rowing gently down the stream" as you hit the rapids around Southeast Asia.
While most whitewater rafting trips take a few hours to complete over 10km worth of rapids such as the Mae Tang River, Thailand and Cagayan de Oro, Philippines, extreme adventurers can also attempt the "Everest of Rivers" – Maykha River, Myanmar.
The Maykha River spans 238km, which will take a two-week long expedition to conquer all 247 rapids. The most turbulent rapids -with the highest level of difficulty – can be experienced here.
7. Take travelling to the next level by cycling from Ho Chi Minh to Hanoi
Explore the rural parts of Vietnam along this 17-day cycling route from Ho Chi Minh to Hanoi. This will be the indie coming-of-age movie you've always wanted to star in, cycling through rustic villages and paddy fields, along coasts of emerald waters and up hills and mountains.
Source: @ekarat_wisuttiwan
If your legs can't carry you that far, there are also off-road motorbike tours in Laos. You need close to zero experience to hop on the motorbike.
8. You don't need to be Spider-Man to climb cliffs
Source: @michael_simon_photography
You don't need to be The Amazing Spider-Man to climb these cliffs. From cliffs found in the jungles of Malaysia and Laos to sea cliffs in Thailand and Vietnam, every cliff you climb is a different experience.
Source: @catbarockclimbing
Railay Beach, Thailand and Halong Bay, Vietnam are also famous for their deep waters, making it possible for deep water soloing – climbing cliffs without the aid of ropes. If you lose your grip, you'll just be falling into the cool waters below.
Bonus: Sleep overnight on the face of a cliff. On Khao Phu Mai Daeng Mountain, after rappelling down, there'll stretchers secured by ropes at 180m for you to literally hang out with your friends.
9. Go sand boarding all year round instead of waiting till winter
Snow is sparse in Southeast Asia but that shouldn't stop you from experiencing what snowboarding is like. Instead of wasting time and waiting to travel to a far off wintry land, sandboarding is a great alternative to keep those snowboarding skills sharp.
In countries like Vietnam and Philippines, ride down huge sand dunes and perform tricks. Don't worry about falling because the sand is soft enough to cushion your fall.
10. Cycle across a 225m cable suspended 45m above ground
Look down and enjoy the beauty of the farmlands and limestone hills. Source: @jamedalicious
This might sound scary but bike ziplining is extremely safe. At Chocolate Hills Adventure Park, Philippines, you'll cycle a modified bicycle at your own pace across the cable.
It doesn't require any sense of balance as the bicycle mechanism is built in way that it will never tip over – though wobbling will occur quite often.
Bonus: Coasteering in Hong Kong
This is not for the faint-hearted. Source
For those that are willing to go the extra mile, there's a relatively new extreme sport you can try in Hong Kong – no longer just a place for shopping and dim sum. Coasteering will leave you panting and aching as you climb, run and jump off coastal rocks.
Adventures near Singapore for people of all courage levels
While there are mildly adventurous activities on this little island, some of us want more epic adventures. We often look to the far West or Europe but there are actually countless activities around our region – with labels such as "the highest", "the biggest" and "the best".
Enjoy your adventures to the max with no worries
Most of us suppress our adventurous side because of fear but that doesn't mean we should miss out on a thrilling life. Rest assured that these activities have measures in place to keep you safe. But accidents do happen. And that's why you need some coverage before you let loose.
AIA Solitaire Personal Accident is a personal accident plan that will give you 24/7 worldwide protection for recreational adventurous activity and covers everyday risks such as dengue fever and food poisoning.
From as little as just $0.50* per day (that's less than a milo peng at the kopitiam!), you'd get to enjoy these benefits:
Covers accidental injuries/death due to natural disasters (such as earthquakes, tsunamis, landslides and floods), terrorism and strikes/riots
Covers injuries sustained in amateur/recreational sports
Covers accidental death, dismemberment, burns and permanent total disablement
Reimburses medical bills
Reimburses Traditional Chinese Medicine/Chiropractic medical bills
*This calculation is based on annual premium for AIA Solitaire Personal Accident Plan 1 (basic benefits) for Occupation Class 1 & 2, age 16-65.
All that money you're gonna save. Source
What's more – enjoy up to 30% savings in the first year if you sign up for selected AIA plans before 31st July 2017.
Now that you're prepared for anything that comes your way, it's off to adventure!
---
This post was brought to you by AIA Singapore.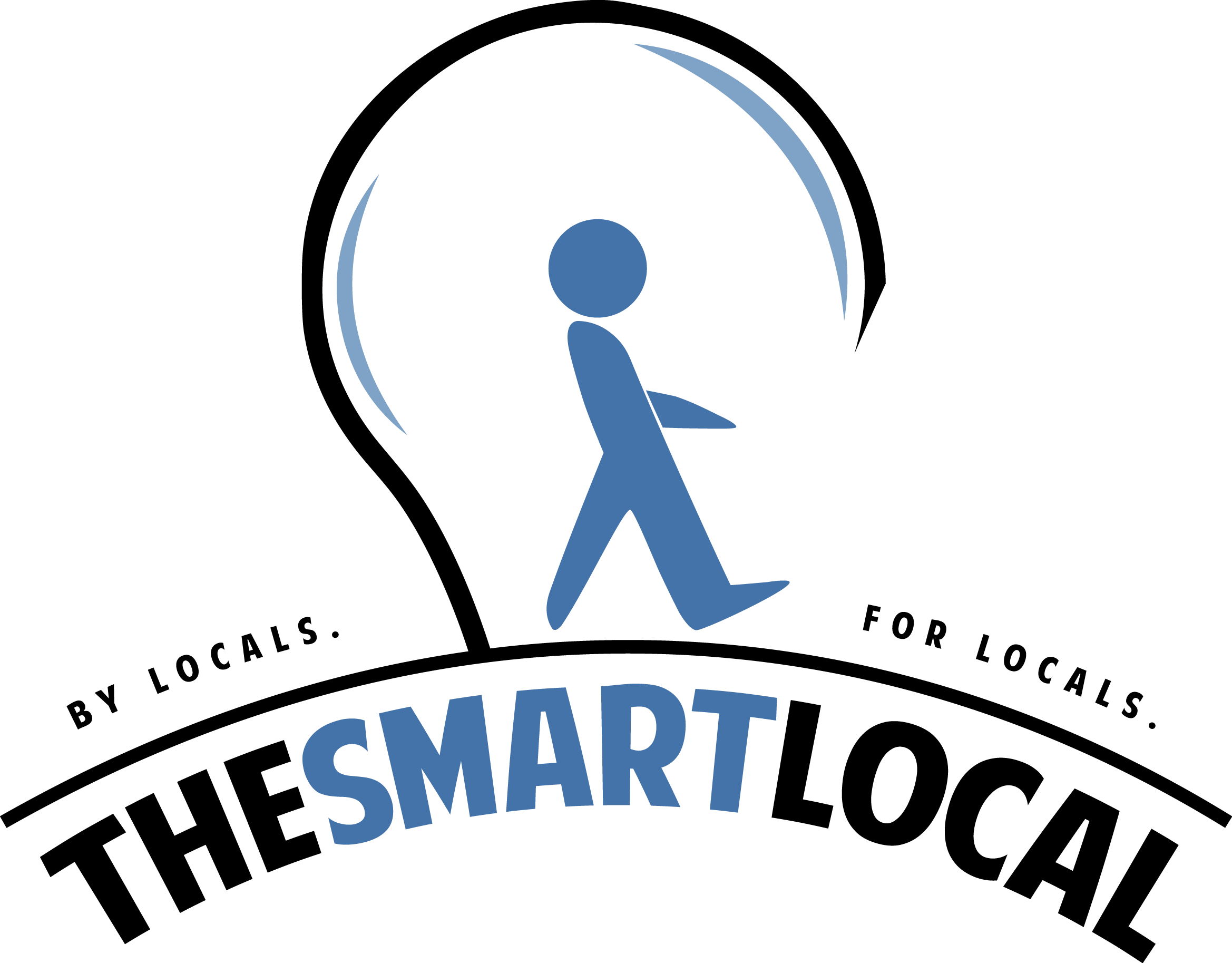 Drop us your email so you won't miss the latest news.