Marvels at the bottom of the ocean
Diving is an otherworldly experience. You break the confinements of physiological limits, and venture into territory where you have no place to be, opening your eyes and mind to the vastness of the sea.
From wrecks to artificial reefs, South East Asia has plenty of diving spots where the sea's natural wonder collide head on with history and art. Whether you're a veteran of numerous underwater escapades or just someone keen on a glimpse into the deep blue, here are 8 breathtaking diving sights you don't have to travel far for.
1. Living Sculptures – Bali, Indonesia
Bali and her dreamy white beaches may have lost a fair bit of her culture over the years due to mass tourism, but it still remains as one of the best places for island getaways – especially for diving.
Some of her best scenes underwater are man-made, from traditional Balinese figures to underwater artworks. Painstakingly crafted and positioned, these artificial reefs were created by artists to create awareness of the reef's struggle to survive in the face of pollution caused by humans.
The area of Amed has the most diverse underwater coral gallery, which includes a mermaid sponsored by the Body Shop, Ganesha statue, and a creepy baby's head.
Getting there: Fly to Denpasar Airport before taking a ride for approximately 1.5 hrs to one of the diving resorts. Most of the diving packages here cover both transportation and accommodation.
When you should visit: Avoid the monsoon season by diving from May to November
2. USAT Liberty – Tulamben Beach, Indonesia
Also near Bali is USAT Liberty, one of the easiest wrecks to dive to in the world, and an absolute wonderland of marine life. A former US supply ship hit by a Japanese torpedo during WWII, she now lies on a black sand slope only 30m offshore. With the shallowest part of the wreck at just 3 meters, even snorkelers can get a glimpse of it.
Encrusted with brightly coloured anemones, gorgonians and corals, the wreck measures a staggering 120m long. Due to its damaged state, divers can no longer enter some parts of it, but the guns, toilets, boilers, anchor chain and diverse marine life surrounding it can still be seen in all it's glory.
Getting there:Fly to Denpasar Airport before taking a ride for approximately 1.5 hrs, most of the diving packages here cover transportation and accommodation as well.
When you should visit: Visibility is best between April to July and October to November
3. Real mantas, fake mantas and a motorbike – Gili Trawangan, Indonesia
With warm waters, high visibility and common sightings of turtles, sharks and mantas, Gili Trawangan is a small tropical diving mecca not too far from Bali. Shark Point and Manta Point are her two most popular diving sites, and you're almost guaranteed to see and swim with some of the ocean's most intriguing creatures.
And if a real one eludes you, don't worry – the biorock manta will always be there. Gili Trawangan hosts 63 biorock structures, aimed at restoring coral reefs and marine life. They're positioned no deeper than 16 metres, so even snorkelers can see them clearly.
Perhaps the most peculiar of which is the Deus Bio-Rock – possibly the only motorbike on the island and located 6 meters underwater.
Getting there: Take a flight via Bali to Denpasar for 100-200 SGD, and a two-hour fast boat from Benoa harbour (around 20 minutes from the airport)
Alternatively, take a 2.5 hour direct flight to Lombok, an hour drive to its harbour and a 10min boat ride to the Gilis, which is recommended if you hate choppy waters.
When you should visit: The best months to visit the Gilis for weather and beating the crowds are January, February, October and November
4. Turtle Graveyard – Sipadan, Malaysia
A diver swimming past the warning signs located at the entrance of the cavern Source
Located off the coast of Sabah, Sipadan is arguably the most popular dive destination in all Asia. Possessing the largest barrier reef in South East Asia and the world's highest marine biodiversity, it's not hard to see why.
While Sipadan is a treasure trove of diving sites, the most interesting one would be Turtle Cavern, also commonly known as the Turtle Tomb. While not a "wreck" in the usual sense of the word, this eerie cave houses skeletal remains of turtles and dolphins.
Source: @hellolivia
Don't be fearful of an encounter with the killer of these poor turtles, 'cause there's an explanation to this: plenty of small tunnels connect the chambers within the cavern, and several turtles enter the cave without ever finding their way out. These unlucky few eventually drown and decompose. RIP.
Getting there: From Kuala Lumpur or Kota Kinabalu, fly to Tawau, continue by land to Semporna. Day trips via fast boat to Sipadan are included in most dive packages.
When you should visit: For the most breathtaking experiences, with dive visibility reaching up to 50 meters, you will have to visit during the dry season which occurs between March and October
5. Coron's 20 WWII Japanese Wrecks and Barracuda Lake – Coron Island, Philippines
80 islands North of the Palawan province in Philippines make up the Calamian islands, of which Coron Island is the most famous. There are over 20 WWII Japanese Naval wrecks on her seabed – with most a result of a 40 min air assault from US forces on 24th September 1944.
Surrounded by coral reef teeming with diverse marine life, they are a perfect mix of both natural beauty and historical wonder.
For those looking for a unique and otherworldly diving experience, experience what "diving on the moon" feels like with a dip into Barracuda Lake. Set against a backdrop of jagged limestone walls – which you have to first scale in full scuba gear before diving – the temperature in the lake can change between 28ºC – 38ºC with a single kick of your fin.
If you're lucky, you might even have a chance to meet the resident 1.5 metre long Barracuda the lake was named after!
Getting there: Flights are available from Manila to Busuanga, less than an hour's drive from Coron Island. You can rent a van from the airport at P150 per pax.
When you should visit: Visit between November to June, after the monsoon season has passed.
6. Underwater treadmill and artificial reefs – Tioman, Malaysia
One of the most popular spots among Singaporeans getting their diving certificate, Tioman is great for all divers, from newbies to experts.
A dive at one of her prime diving spots – Renggis Island – is like swimming through an aquarium. The artificial reef structures here not only provide additional points of interest for the divers, but also offer shelter for the goatfish, porcupine fish and cuttlefish swimming around.
And among the structures resting on her seabed, my favourite is this treadmill – underwater cardio, anyone?
Getting there: Take a 4 hour bus or car ride to Mersing Jetty and then a 2h ferry ride to Tioman
When you should visit: Diving season in Tioman lasts from February to November
7. Diving Park – Phuket, Thailand
Another playground for divers, Phuket is Thailand's best wreck-diving spot, with the 85-meter passenger ferry "King Cruiser" one of the most popular haunts. Operating on her standard route between Phuket and Koh Phi Phi on 4th May 1997, the vessel hit a submerged collection of rocky pinnacles at Anemone Reef and sank. All passengers were rescued, so the faint hearted can rest easy while diving – this ain't a ghost ship.
But apart from several well known wrecks, Phuket also has it's own Diving Park, featuring structures from like traditional decorative arches, Thai demons, a car and 2 giant elephants.
Getting there: Phuket is a 1h 40min flight from Singapore, following which you can take a 45 min ferry ride to Racha Yai from Chalong Pier
When you should visit: The best visibility can be found from November to April. If you prefer it to be quieter, consider coming after January to avoid the tourist crowds.
8. WWII ships and jets – Subic Bay, Phillippines
Once a US naval base, Subic Bay – 120 km northwest of Metro Manila – is steeped with history from WWII. Japanese cargo vessels, freighters and even a steam gunboat from the 19th century can all be found within a 15-minute boat ride, with wrecks in both shallow depths and deeper waters.
For the beginner, USS New York is your best bet. The 8150-ton armored cruiser is one of the most dived shipwrecks in Asia, given her somewhat shallow depth (18 to 27 meters) and ease of access.
Tail of the F4 Phantom Source
While ships aren't too unusual a sight underwater, seeing a fighter jet sure is. This Phantom F4 found underwater in Subic Bay was probably a victim of the tragic fire aboard USS Forrestal in 1967, according to Aviation blog Storm Climb.
Getting there: Take a flight to Clark International Airport (or Manila International Airport) in Philippines and a 1h (or 3h) drive down to Subic Bay
When you should visit: The best time for diving in Subic Bay is during the dry season, from November to May, with less currents and better visibility
A world more beautiful than any CGI film
With lots of coastline, it is no wonder that Southeast Asia has some of the best diving sites in the world – with wrecks now teeming with marine life, abandoned vehicles made into art, and caves holding some of nature's greatest mysteries.
As any diver can attest to, you can view a million underwater photos, and read numerous diving article, but nothing compares to what you'll see with your own eyes. A whole world awaits under the deep blue – so go forth and explore the wonders in store.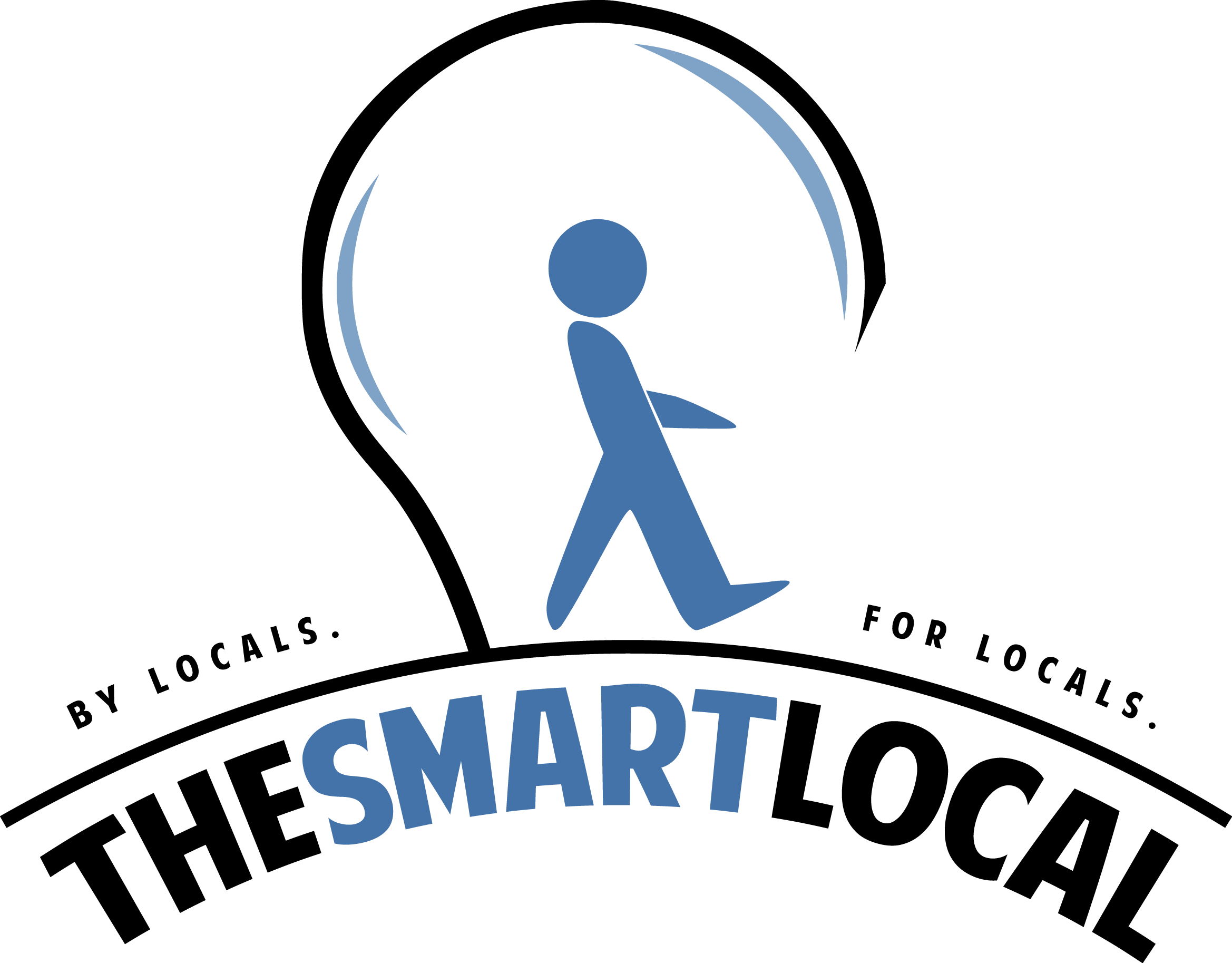 Drop us your email so you won't miss the latest news.