Around the Singapore food scene in 24-hours
"What is the best Singaporean dish?" might be the million-dollar question that leaves you stumped. You won't have the 50-50 option or enough time to call a friend, and you can't escape your responsibility as a Singaporean to give your friends from overseas an answer.
It is completely understandable if you're unable to name the best local dish off the top of your head because there's no "best" dish. With a smorgasbord of must-try local foods, it would be convenient to just visit one area that has everything without having to break a sweat. So here's a tl;dr list of the most prominent ones in the Novena area to try (in the comfort of air-conditioning to help your friends from overseas acclimatise to the Singapore heat).
1. Breakfast: Kaya toast, soft-boiled eggs, and kopi
A great way to kick-start a 24-hour Singapore gastronomy adventure will be a hearty local breakfast and Ya Kun Kaya Toast is one of the go-to places for that. Each breakfast set comes with a type of bread of your choice, two soft-boiled eggs and a drink. You can choose either the crispy, toasted bread or the soft, pillow-like steamed bread.
Kaya Toast with Butter ($4.80 set)
Kaya Butter Steamed Bread ($4.80 set)
The most striking thing that sets this Singaporean breakfast apart is the kaya toast with the quintessential element of sweet, coconut-based jam generously spread between the toast and topped with a slab of butter. This is the Singaporean rendition of salted caramel. There's also the soft-boiled eggs which you have to prepare by yourself.
To thoroughly enjoy the soft-boiled eggs, here's a step-by-step guide for your foreign friends:
1) Crack both the eggs
2) Empty the runny eggs into a saucer and remember to scrape out the egg whites from the shell
3) Douse with soya sauce and pepper
4) Mix thoroughly
5) Dip bread in for maximum effect
To top it off, sip on a hot cup of Ya Kun's signature kopi. Without the need for complex jargon like flat white, long black, or double espresso macchiato, all you need is the prefix of kopi followed by an 'o' or a 'c' and other simple words to determine how your coffee is brewed. Regardless, our local brew will give you a strong enough boost to kick start your day!
Address: 101 Thomson Road, #B1-38 United Square Shopping Mall, Singapore 307591
Opening Hours: Mon-Sun, 7.30AM-9.00PM
Telephone: 6909 2349
2. The jet lag cure: Mee Rebus
This is a worthy reward for pulling through a long flight: being treated to a bowl of mee rebus. Toast Box's mee rebus ($6.70) has the right balance of sweetness, saltiness and spiciness in its thick gravy.
The generous amount of yellow noodles, prawns, hard-boiled eggs, and fried tofu makes it a sufficient meal to satisfy an in-flight empty stomach.
Address: 238 Thomson Road, #01-05 Velocity @ Novena Square, Singapore 307683
Opening Hours: Mon-Fri, 7.30AM-10.30PM; Sat-Sun, 7.30AM-11.00PM
Telephone: 6636 7131
3. Home-cooked style: Curry Chicken and Nasi Lemak
Your house is a little out of the way but you still want to introduce some Singaporean-style home-cooked food. Head down to Curry Times for a spread of local dishes that will taste like your ah ma's cooking.
There's no reason to have curry in its name if this restaurant isn't most famous for its curry. The Chicken Curry with Loaf ($8.50) can be a meal on its own with tender chicken drumsticks served in a huge bowl of rich curry. Your friends only need to know the one way to eat this right: getting hands on and peeling the crisp french loaf to dip in the curry.
From now till 31st July 2017, Curry Times has the Nasi Lemak with Satay Chicken Set ($11.90++ and comes with free lime juice) on their menu. You get everything you normally see with nasi lemak but this time with a slab of barbecued satay chicken.
Address: 238 Thomson Road, #02-33/34 Velocity @ Novena Square, Singapore 307683
Opening Hours: Mon-Sun, 9.00AM-10.00PM
Telephone: 6354 3206
4. Sweet endings: Mango Pomelo Sago and Glutinous Rice balls
"No matter how full you are, there'll always be 10% of space left for dessert". After tasting a flurry of Singaporean flavours, wash down your palate with desserts from Mei Heong Yuen Dessert.
A favourite in the tropical climate of ours, the Mango with Pomelo and Sago ($4) is a sweet, fruity dessert of freshly cut mangoes in a bowl of blended mangoes. The pomelo pulps gives the dessert a nice texture.
While most of us love our cold desserts, there are also plenty of warm local desserts that can awaken your taste buds. A popular choice will be a zesty bowl of Glutinous Rice Ball in Ginger Soup ($2.50), where the gut-warming ginger broth goes perfectly well with the smooth, chewy texture of the rice ball packed with two different fillings (peanut or black sesame paste).
Black Sesame Tang Yuan
Address: 238 Thomson Road, #02-03 Velocity @ Novena Square, Singapore 307683
Opening Hours: Mon-Sun, 11.15AM-9.30PM
Telephone: 6255 4336
5. The mandatory recommendation: Chicken Rice
The dish known to most as "chicken rice" has reached the furthest corners of the earth. It is only mandatory they try it when they visit Singapore. But with many names to "the best chicken rice" in Singapore, one that will never disappoint is Wee Nam Kee Chicken Rice.
Take in whiffs of the fragrant chicken rice with a side of steamed chicken that is lean and not too oily – perfect for the more health-conscious.
To add more flavours, order a side of vegetables soaked in delicious oyster sauce.
For more variety, you can also order sides of char siew and sio bak.
Tip: Mix the chilli and garlic-ginger condiments for the best sauce.
Address: 101 Thomson Road, #01-08 United Square Shopping Mall, Singapore 307591
Opening Hours: Mon-Sun, 10.30AM-10.30PM
Telephone: 6255 6396
6. Grab-and-go delight: Curry Puffs
Throwback to 60s Singapore and you'll find peddlers selling curry puffs from their push-carts on overhead bridges. While these peddlers have become more elusive, here's where you can always get solid curry puffs on-the-go.
When someone says curry puff, the first things that comes to mind is Old Chang Kee. Their Curry O ($1.50 per curry puff) is as big as your palm, with a crispy shell and a full centre of curry, potatoes and even egg.
Middle: White Bee Hoon; Clockwise from top left: Black Bee Hoon, Dry Mee Siam Bee Hoon, Satay Bee Hoon, Dry Laksa Bee Hoon.
For something more filling, the Old Chang Kee at Novena Square also serves up five different kinds of bee hoon. All going at less than three bucks, the economical bee hoon is served since morning but still remains fresh even past noon. It's a crowd favourite with office workers tussling with the morning rush hour. If there's some time to spare, they can take a break at the sitting area.
Address: 238 Thomson Road, #01-70/71 Velocity @ Novena Square, Singapore 307683 Opening Hours: Mon-Sat, 6.00AM-10.00PM; Sun, 10.00AM-10.00PM
Telephone: 6354 1208
7. Spicy challenge: Laksa
Be sure to be equipped with a drink at hand before chowing down on the bowl of laksa ($5/$7). At 328 Katong Laksa, a well-known, household name for laksa, you'll need to brace yourself when the initial spice kicks in. It's completely worth it because once the spicy furor dies down, you'll be slurping up the springy noodles with flavourful, coconut-infused gravy.
There are also other dishes to sample. You can go for a simple plate of rice with spicy otah (fish cake) or a piping hot bowl of curry chicken ($5).
Address: 101 Thomson Road, #01-K1 United Square Shopping Mall, Singapore 307591
Opening Hours: Mon-Sun, 9.00AM-8.00PM
8. Immerse into culture: Peranakan kuehs
Add a little colour to your plate, delve into the lesser known Peranakan culture – well-known for its pastries – with an assortment of kueh from Bengawan Solo. If fiddling around with your food before actually eating is precursory, you can slowly delight in deconstructing each layer of Kueh Lapis ($2 per slice).
It might seem like we really love anything coconut but there's absolutely no shame in that. We have Ondeh Ondeh ($2.70 per pack of 6) which are glutinous rice balls filled with gula melaka (palm sugar) and sprinkled with grated coconut.
Another classic Singaporean flavour that you must let your friends try is pandan. Order an entire pandan cake ($1.50 per slice/$15 for entire cake) with the unmissable hole in the centre and enjoy the fluffiness of every slice.
Even if your friends aren't visiting over the Chinese New Year period, it still warrants a tasting of a popular pastry – Pineapple Tarts ($42 for entire platter). Just pop one of these bite-sized pastries and feel the outer shell crumble in your mouth, releasing sweet pineapple jam.
Address: 101 Thomson Road, #01-77/78 United Square Shopping Mall, Singapore 307591
Opening Hours: Mon-Sun, 9.00AM-9.30PM
Telephone: 6251 6130
9. One of the greatest Singaporean inventions – Roti Prata
Whoever decided that frying thin layers of dough on a grill did us all a favour. For those that have yet to realise, Roti Prata (fried flatbread) is made-in-Singapore. For prata that is crispy on the outside and peels easily on the inside, just head down to Jalan Kayu Prata Cafe.
If it's just one of those days you're not craving for much, you can go for a simple kosong (plain) prata ($1.60) but if it's just one of those super-size-my-meal days, your prata can also be fried with egg ($2.30) and even cheese ($2.90).
Pair the prata with either vegetable or meat-based curry or drizzle it with sugar. Yes, sugar works really well with prata.
There's also coin prata ($3.50), the smaller but fatter cousin of the normal prata, perfect for those that prefer a thicker texture to munch on.
Address: 101 Thomson Road, #01-12/13 United Square Shopping Mall, Singapore 307591
Opening Hours: Mon-Fri, 9.00AM-9.00PM; Sat-Sun, 8.00AM-9.30PM
Telephone: 9237 9005
10. A taste of the heartlands: Zi Char
In almost every neighbourhood in Singapore, there will be a famous zi char stall for you to have a taste of almost every single Singaporean dish out there. If you don't have enough time to bring your friend from overseas to visit the north, south, east and west, you can just head to Han's Cafe at Novena (central Singapore).
Han's Cafe may be more popular for its Western dishes like chicken chop, pork chop and steak, but there's also an array of local dishes which you can order zi char style. You can fill your table with local dishes such as fried rice, hor fun, and sweet & sour pork with rice.
Address: 238 Thomson Road, #01-19/21 Velocity @ Novena Square, Singapore 307683
Opening Hours: Mon-Sat, 7.00AM-11.00PM, Sun and Public Holidays, 7.00AM-10.00PM
Telephone: 6708 6759
Make your friends from overseas envious of our local favourites
With food being an indispensable part of what it is to be Singaporean, it is completely acceptable to show off. Our Singaporean favourites lie on a wide spectrum of flavours catered for everyone of all eating abilities (even if spiciness is your greatest enemy, some spicy dishes are a must try even if you die).
You friends from overseas will be spoilt for choice looking at the huge variety of local dishes that we have, all of which cannot be missed. With the little time you have, it's worth expanding your stomach just to fill yourself with the many local favourites.
Find the best local dishes in central Singapore – Novena
Sometimes, the best local dishes can only be found in the most ulu corners of Singapore, hidden in some back alley with no access by public transport. For ease of bringing your friends from overseas around without having to suffer the embarrassing possibility of going around in circles trying to find the supposed "legendary" coffee shop, just head down to Novena.
With two shopping malls one area – United Square and Velocity – walking from place to place wouldn't take much time. The restaurants and cafes you'll be dining in are all household brands that have been serving up local dishes for as long as I remember. The selection of local favourites will be appropriate testaments to Singapore's branding of a city with great food.
---
This post was brought to you by UOL Group of Malls.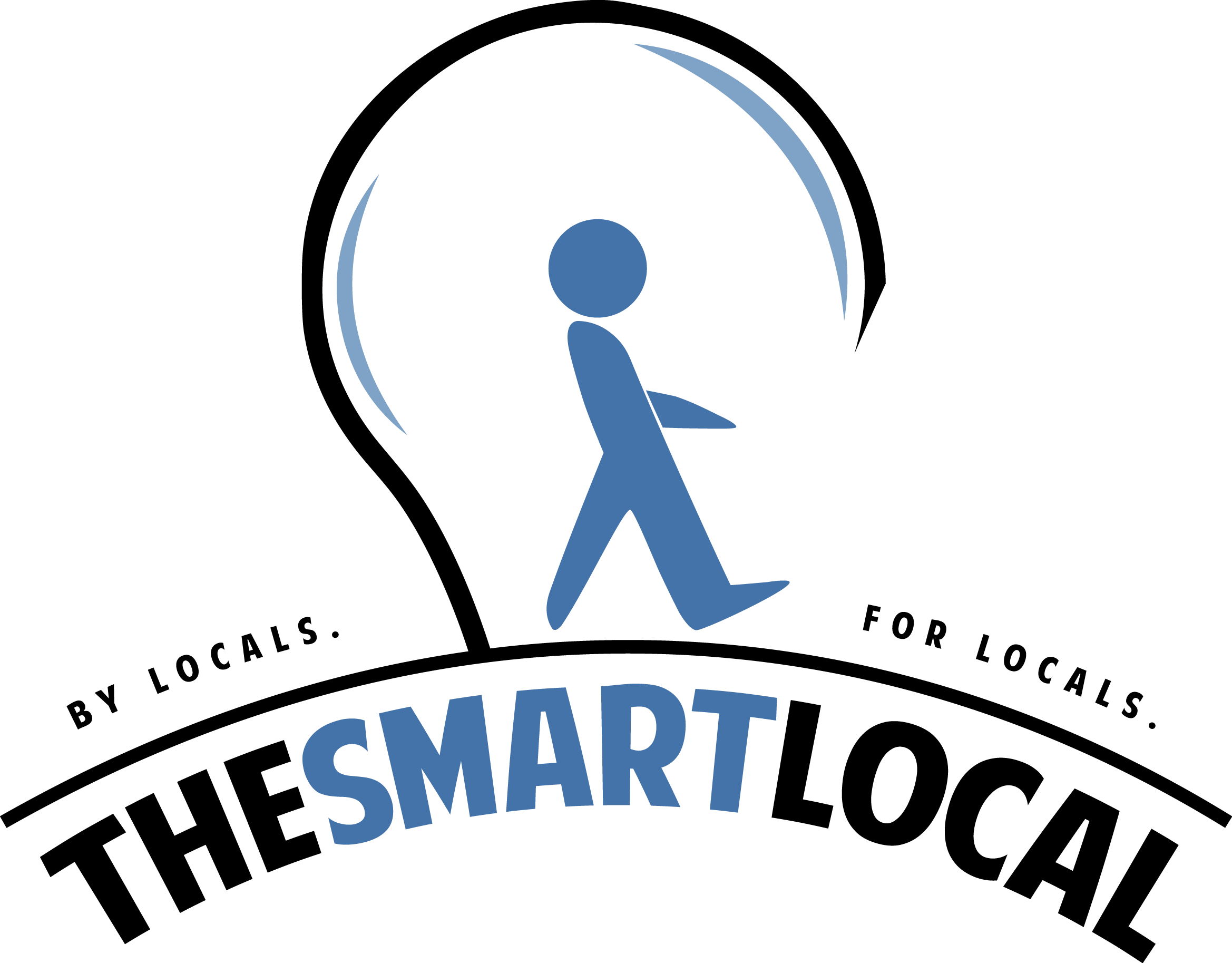 Drop us your email so you won't miss the latest news.