49-day Singapore cruise to Florida
---
If you've been bingeing the live-action One Piece series, life at sea has probably never been more attractive. Now imagine sailing on a 49-day Singapore cruise to Florida.
Fortunately, if you're living the funemployed life, are a retiree, or have a stockpile of leave to clear, there's a cruise that rivals the Straw Hat Pirates' odyssey across The Grand Line. It's run by Holland America Line. 
---
What route does the 49-day Singapore cruise to Florida take?
---
Initially, I thought "siao, so long?" 
Curious as to why this voyage takes so long, I plotted out the planned route the Zuiderdam plans to take with some skills I picked up in my brief career in the RSAF.

Turns out, the vessel travels over 11,768 nautical miles – which is about 381 rounds on the East-West Line from end to end. 

The fastest nautical route from Singapore to the US.
Image adapted from: Google Maps
Instead of turning right, and sailing 9,158 nautical miles through the South China Sea and North Pacific Ocean to get to the US, the cruise turns left instead, adding 12 more "stops" like an extended transatlantic GrabHitch.  
The route that the 49-day cruise takes.
Image adapted from: Google Maps
And these stops aren't just to refuel, the cruise offers organised in-land exploration trips at additional costs. 
---
1st stop: Asia
---

Bath time at Pinnawala Elephant Orphanage.
Image credit: Tripadvisor  
From Singapore, you'll spend 2 days at sea before arriving in Colombo, Sri Lanka, where you can visit tea plantations or an elephant orphanage. You'll have about 15 hours here before setting sail again to Mumbai in India.
Before you embark on the cruise, please note that you'll need to settle your own visa for these 2 stops. 
---
Next up: The Middle East
---

Emirates Palace Hotel.
Image credit: @kpymalik via Instagram
Leaving Asia behind, the cruise pulls into 2 cities in the Gulf of Oman, Fujairah and Dubai. Don't miss your chance to try sandboarding, ride a camel, or check out Burf Khalifa, the tallest building in the world. 

Image credit: @___romica___ via Instagram

The cruise also stops by the desert city of Abu Dhabi for water sports and sightseeing. Not to forget, exploring the dunes of Rub al-Khali, the largest continuous sand desert in the world. 
Pulling out of the Emirates, the ship takes you through Oman, Jordan, and Israel for even more sightseeing. Highlights include the ruins of Petra for Indiana Jones-style shots for the 'Gram and a swim – or float – in the Dead Sea. 
---
Only halfway: Europe 
---
7 countries in, you'll navigate the famous Suez Canal, a 300m-wide canal used by big vessels as a shortcut from Asia to Europe, before reaching Turkey, Greece, Italy, Spain, and Portugal. You'll visit super Insta-worthy seaside towns like Mykonos, explore seaside caves by kayak, or chill in Spanish hot springs.
Finally, after a total of 31 days at sea and 18 on land, you'll reach your destination: Fort Lauderdale, a coastal city in Florida. 
---
Cruise with 8 pools, 4 entertainment venues & casino onboard
---

Photo credit: @savvyadam via Instagram
When it comes to sailing, the journey is more important than the destination. Your transportation for this voyage will be the Zuiderdam, a 291m-long cruise ship packed with enough amenities and activities to keep passengers occupied for 49 days. There's no need to worry about cabin fever.
And yes, there's wifi, but you'll have to top-up for it from US$29.99/day (~S$40.96). 

How many swimming pools do you need on a cruise ship? Zuiderdam: "yes."
Image credit: @supercruises via Instagram
What's a cruise without a swimming pool, right? Well on the Zuiderdam, you have not only 1 pool, but 8. There's also a fitness centre for you to stay on top of your workout routine, wellness spa and salon, kids club, and casino, among others.

Image credit: Holland America Line
There's no pressure for you and your cruise mates to entertain each other, either. The ship has 4 different entertainment venues where you can catch a dance performance, immerse yourself in a BBC Earth concert, or watch a cantaré show where they'll belt out familiar pop songs. 
And since pickleball is a thing amongst the younger generation now, know that there are 2 top-deck pickleball courts onboard. With the free lessons and weekly tournaments, you might even disembark a semi-pro pickleballer by Day 49.   

The Lido Market.
Image credit: Tripadvisor
Seafaring foodies, fret not, you'll have 8 different F&B options to choose from. If you're going with an "anything" or "you choose" partner, there's the huge buffet spread at the Lido Market.

For more atas palates, paid options include steaks at Pinnacle Grill, a selection of Italian pasta at Canaletto, and Tamarind for some Asian-inspired dishes for the homesick. 
---
Sleep in hotel-inspired cabins
---
If you're going to sign up for a 49-day voyage, of course you'd want to check out the sleeping quarters first.
Let me assure you, you won't be skimping on your accommodation here. It'll almost feel like having a 49-day-long staycay at some of the hotels in Singapore – except, you see a different view every time you look out of the window or balcony. 
There are 5 different room categories available: namely Inside (US$9,899, ~S$13,579), Ocean View (US$10,799, ~S$14,813.58), Verandah (US$15,699, ~S$21,535.18), Signature Suite, and Nepture & Pinnacle Suite. The last 2 are unavailable for booking at the time of writing, but we assume they're the super fancy Presidential Suite-level rooms.
The next best thing for ballers? The Verandah cabins that can fit up to 4 people and come with a private balcony for you to chill out at. If you're gonna see the world by sea, the room better be worth it. Amirite? 

Image credit: Global Journeys
All cabins come with free 24/7 room service – so you don't even have to leave your room if you don't want to. 
---
Would you go on a 49-day Singapore cruise to Florida?
---
Writing this has got me thinking, "Is it worth it to go on a 49-day Singapore cruise?"
With the basic room starting at S$13,579, it may seem a lot to pay for a holiday. But if you do the calculations, that's about S$277/night. Plus, you don't even need to book a plane ticket to your destination because it departs from Singapore. However, do note that the cruise is one-way, so you'll still have to book your own ticket back from Florida to Singapore. 
Personally, it's probably not for someone who thinks the distance between the Khatib and Yio Chu Kang station is already unreasonably long. But if you've got super flexible working arrangements, or a load of time to kill, consider taking the scenic nautical route next time.      
Price: From US$9,899/pax (~S$13,544.06)
Date of departure: 23rd March 2024
Contact: Holland America Line website 
More cruises for those who love life at sea:
---
Cover image adapted from: Holland America Line, @HollandAmericaLine & @___romica___ via Instagram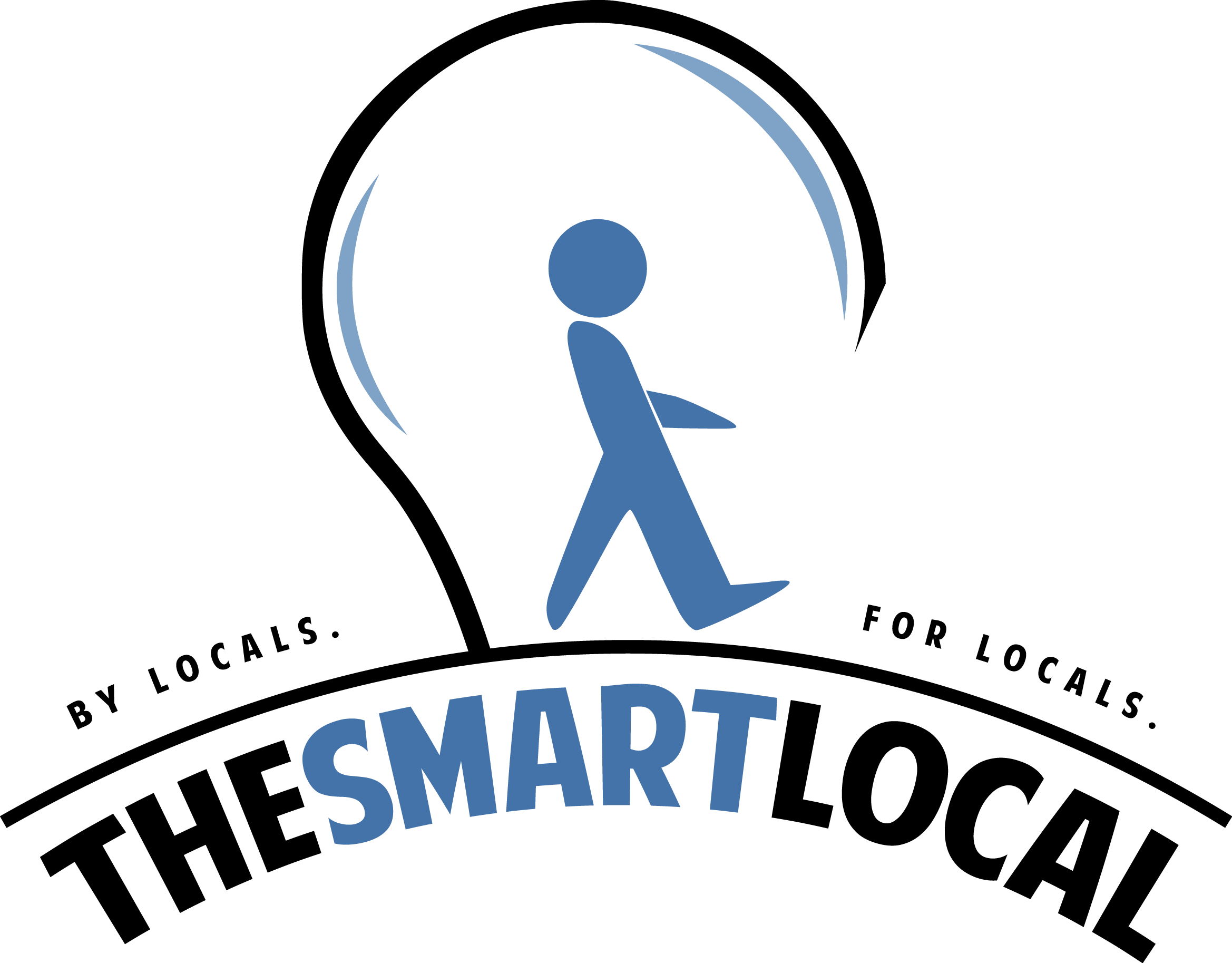 Drop us your email so you won't miss the latest news.