The Secret Side of Bali
We know of Bali as a beach haven, a place for rest, relaxation and a great tan. But few people know the hidden side of Bali, the places that will take your travel adventures to the next level. If you don't experience the extraordinary, you'll never know what you've been missing out.
With the help of TravelMadeDifferent.com – we decided to experience the land, sea and skies of Bali differently. TravelMadeDifferent allows you to easily find ideas for your next adventure. Just go to their website and start curating your favourite pictures in each city. And then armed with your new bucket list, begin exploring.
We've had the adventure of a lifetime discovering these 14 secret places in Bali. Here's what we got up to!
Sea
1. Go horseriding along Canggu Beach
Imagine riding a majestic white horse along crystal clear waters, galloping into the sunset amongst gently rolling waves. It sounds like the stuff of dreams, and this can be realized at Canggu beach, where horses are available for hire. Take a 40 minute riding tour, complete with friendly guides who will gladly photograph you prancing around on these majestic beasts.
On the tour, you'll pass by Canggu Village (20 minutes north of Seminyak, halfway to Tanah Lot). En route to the beach, it was interesting to walk along modern roads, admiring the instagrammable villas with private pools and the good looking surfers in the area! Still, the highlight of our horse-riding episode was watching them waddle over the shallow streams of water – sooo adorable.
Address: Jalan Batu Bolong, Canggu
2. Watch dolphins at Lovina Beach
We didn't expect dolphin watching to be a walk on the wild side! At first, we were apprehensive about sailing on the rustic fishing boats with makes hift parts, but they held up, with the experienced boatmen expertly navigating the choppy waters and providing for unexpectedly fascinating photographs.
We were lucky, because a pod of dolphins swam directly towards our boat and frolicked merrily under the waves! Most of us have seen dolphins at aquariums or animal shows, but seeing them at ease and happy in their habitat was a whole new level of being one with nature.
Address: Lovina Beach, Buleleng Sub-District, Buleleng Regency, Bali 81152
3. Feed fishes at a coral reef off the coast of Lovina Beach
Source
There's something intimate about feeding fishes by hand, as if you were getting closer to Mother Nature herself. Our guide at the Dolphin Watching tour brought us to a coral reef off the coast of Lovina Beach to experience feeding these fishes by hand, a trip that cost us 100,000 rupiah (~S$10) per person. If you've never seen a coral reef up close, prepare to be fascinated by the variety of wildlife!
Address: Lovina Beach, Buleleng Sub-District, Buleleng Regency, Bali 81152
4. Take a camel on a joyride
Who would have guessed that there were camels in Bali? We explored the amazing view of the Grand Nikko Bali Resort on camelback. These hardy Australian camels can take two people each for an hour long ride. Interestingly, Australian camels have 1 hump while camels from the Sahara have 2 humps.
On the back of these camels, the view was picturesque – much like a brief Middle-Eastern moment right here in Bali. We spotted so many photogenic places for potential wedding photo shoots along the way and even got a chance to stop for some refreshing and complimentary drinks by friendly locals.
Address: Jalan Raya Nusa Dua Selatan, Nusa Dua, Bali 80363, Indonesia
5. Dine at the edge of the cliff
El Kabron is a beach club like no other, perched right on the edge of the cliffs of Uluwatu. Don't let the 50 meter height scare you – dining by the cliffside gives you stunning views of the entire area. Although it's open all day long from 11.30am to 11.30pm, our advice is to catch the sunset while you're there.
Escape the hustle and bustle of the city and enjoy one of the most beautiful sunsets while sipping on El Kabron's range of mocktails, cocktails and fresh fruit juice. Our favourite item on the menu was the Coca Tebia De Queso Manchego, Jamon Iberico Y Setas. Be sure to order that when you visit!
Address: Jl. Pantai Cemongkak, Pecatu, Kuta Sel., Bali 80571, Indonesia
Opening hours: 11.30am – 11.30pm, reservations highly recommended
Land
6. Visit Bali's most peaceful waterfall
The moment we set eyes on this magnificent 35m tall waterfall surrounded by lush greenery, we couldn't wait to kick off our shoes to feel the water run between our toes. At 300 metres above sea level, the pleasantly cool and moist air surrounding the waterfall provides a relaxing respite from the scorching afternoon heat.
Gitgit Waterfall is located on the north of the Southeast Asian island, not too far from Lovina and the old island capital Singaraja. We took a car ride up to the midpoint of Gitgit and walked for around 20 minutes to the waterfall.
Address: Jl. Raya Bedugul – Singaraja, Gitgit, Sukasada, Bali, Indonesia
7. Climb Mount Batur for a majestic view

Climbing three hours up Mt Batur was totally worth it – you'll really feel that you're on top of the world. What can we say about this majestic sight that could further convince you? Every hint of exhaustion was forgotten the moment we reached the peak and saw this magical landscape.
You'll want to be prepared for the journey. Wear appropriate hiking gear, pack light and make sure your shoes have enough grip. It's hot in Bali, but as you climb higher, the weather gets cold. Remember to bring along a sweater to cope with the change in temperature! Alternatively, you may rent sweaters and pants for around S$8 at the foot of the mountain and return them after your trek.
Address: Jl. Raya Penelokan, Kintamani, Batur Village, Bangli, Kintamani, Bali 80518
8. Explore an abandoned aeroplane
The origin of this abandoned aeroplane is shrouded in mystery, but it's perfectly situated for a quick adventure and photo opportunity. There's no fence, so you can go in, explore, and even climb into the aeroplane if you want. The aeroplane's supports look rickety, so proceed with caution, but this is a must-visit for the adventure-loving traveller.
Address: Beside Dunkin' Donuts, Jalan By Pass Ngurah Rai No. 63, Kuta, Badung.
Coordinates: -8.765242,115.178768
9. Rent A Private Pool Villa

Instead of splurging on a hotel, immerse yourself in the beauty of Bali by renting villas instead. Their sprawling compounds are ideal for large groups, so bring your best friends along and share the cost of accommodation!

A pool villa costs between $100-$300SGD per night. Shared between 8 people, you can have a fantastic stay for only $20-$40 per person per night. Check out our full guide to Bali pool villas
Here's the villa we rented during our stay!
10. Eat as the locals do

While we love to go cafe hopping, but there is nothing more authentic than doing as the locals do and going on a gastronomic journey of the best local food around. Bak So is a signature Indonesian dish similar to our pork intestine soup. Eat it with meat balls or mixed with intestines – it tastes great either way.
This humble dish was one of the highlights of our trip. We stumbled upon an inconspicuous eating area, Kuta Market, while exploring Kuta and had the chance to try these dishes. For the unbelievable price of $5, we enjoyed a full meal while sitting on mats by the roadside. With nary a tourist in sight, this was our favourite off-the-beaten-track experience.
Address: Jalan Blambangan, Kuta
11. Find the most beautiful cafes in the world
We love the cafe scene in Singapore, but they got nothing on the amazing ones we visited in Bali. Inspired by both European and Asian influences, the cafes are one-of-a-kind, with intricate themed designs adorning traditional wooden Balinese architecture.
One of our favourite cafes is La Favela, a fusion cafe with a cool, funky vibe. The people behind La Favela designed their cafe with Brazilian and Mediterranean elements in mind, creating an eclectic cultural feast for the eyes, complete with a miniature Christ the Redeemer statue.

Check out our ultimate guide to the cafes in Bali here.
Address: La Favela, Jl. Laksamana Oberoi 177X, Seminyak, Bali 80361, Indonesia
Opening hours: 11am – 3am
12. Explore a local's home
Our bicycle tour ($30) in Ubud was eye opening in so many ways. As part of the activity, we had the opportunity to visit a local's home and we strongly recommend you to experience it for yourself! Their crumbling stoves, well-maintained altars, and basic sleeping areas are a far cry from the comforts we take for granted in Singapore, yet they are content with their simple lives.
It really made us question why we're sometimes so unhappy when we have so much. As a wave of appreciation for our lives back home washed over us, we felt truly grateful to be able to travel differently and see a different side to Bali. You learn a lot more about the local culture and more about yourself!
Address: Visit Balico Cycling for more information.
13. Walk through a padi field
The lifeblood of Bali's residents is their farming culture, and padi fields are no less a trademark of Bali than her beaches. With neat rows of plants spreading as far as your eyes can see, the view only gets better at sunset. These fields aren't uncommon at all – in fact, our writers even wound up at one after getting lost, where they watched one of the most magnificent sunsets by chance.
If great food with a view sounds like your kinda thing, Cafe Pomegranate in Central Ubud is right smack in the middle of a padi field – an excellent way to kill two birds with one stone.
Address: Cafe Pomegranate, Jl. Subak Sok Wayah
Opening hours: 9am – 9pm
Sky
14. Paraglide your way up, up, and away!
There's no way to adequately describe the heady mix of adrenaline, terror and exhilaration that we experienced during our paragliding adventures. It was mind-blowing – one moment you're jumping off a cliff, and the next you're gliding high up in the air with sweeping views of the Indian ocean.
Once the initial excitement wears off, you're calm enough to take in your surroundings and then you realise how glorious everything looks from up high. As scary as it sounds, you're in safe hands – a guide is strapped behind you for a tandem jump, and these experienced guides will take care of maneuvering the ride all the way while you take in the beautiful view in front of you and whip out your camera for breathtaking pictures for your instagram feed.
The price can get steep at around 100USD per person, but for a thrilling, once-in-a-lifetime experience, it's worth it. For those prone to motion sickness, take some medication beforehand – getting nauseated in the midst of the ride can get quite bad. If you're not a fan of heights, the guides can customize the experience according to your preferences. See? There's no excuse to miss out on this!
Address: eOasia, Nusa Dua, Bali, Indonesia
It's Travel Made Different

Eat, Pray, Love may have drawn millions of holiday-makers to Bali for years, yet much of the beautiful island remains unexplored. We had an adventure that truly was off the beaten track thanks to Travel Made Different – a website and community made up of travellers who share the love of finding hidden gems in the cities they visit.
If conventional itineraries don't pique your interest anymore, the adventurer in you will delight in the alternatives this website has to offer. Bali has been a time of firsts for us – we threw ourselves off a cliff, cafe-hopped at the most unexpected locations and rode horses by the sea. Really, you just have to know where to look.
For more pictures of our trip, view the travel log we created here. If you're planning your own trip, get inspired by the #TravelMadeDifferent community and create your own travel log on the website. Be a part of this growing pool of like-minded individuals by hashtagging your awesome travel pictures with #TravelMadeDifferent #<Country> – e.g #TravelMadeDifferent #Bali
Go forth and have the time of your life!
---
This post was brought to you by the TravelMadeDifferent.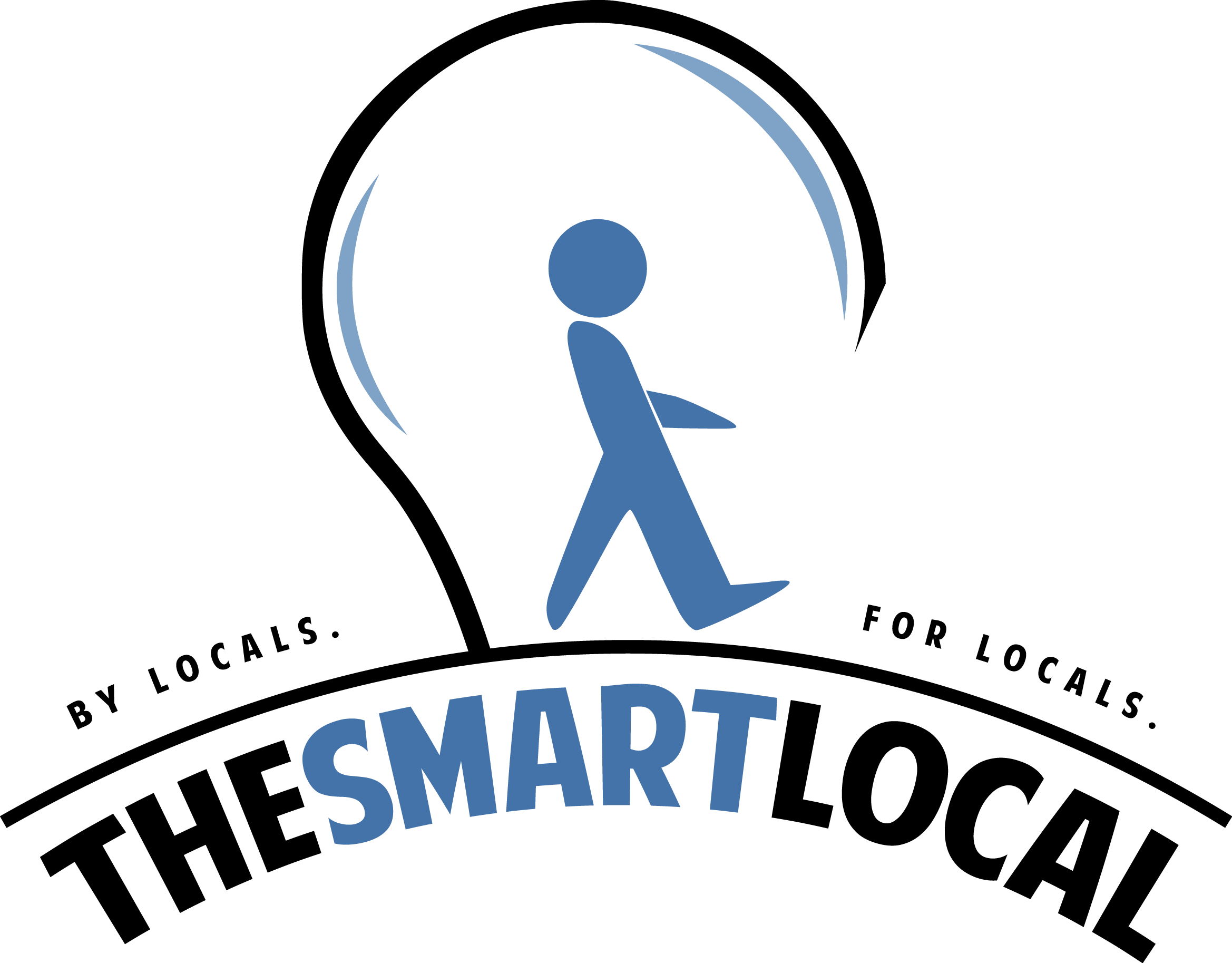 Drop us your email so you won't miss the latest news.