Amazing Bali Villas That Won't Break The Bank
With the year coming to an end, I can only imagine how much you've been dreaming of a getaway from Singapore. But going budget doesn't mean you have to compromise on the quality of your holiday.
For those who've been shelving the idea of visiting Bali because "it's expensive" compared to alternative destinations like Krabi, these 20 amazing pool villas in exotic Bali may make you change your mind. It's also amazing to know how some of these are private villas which you can have all to yourself (and your friends!).
Also, if the room is shared, each person will pay only half. If you're going with a group of friends these pool villas may cost you under $25 a night! Imagine that!
Note: The prices listed here are per room and in SGD. SGD$1 = ~US$0.80.
1. Artsy Villa, Kuta
You don't see a four-poster bed often in Singapore, let alone get the chance to sleep in one. Clean and bright with air-conditioning and subtle Balinese touches, the room is more than alluring.
This is one of the most unique pools I've come across. The sunbeds are in the pool itself, allowing you to slip into the cooling waters in a jiffy after you're done soaking up the sun. If that's not sufficient to entice you, this beautiful pool is all yours. Plus, it's set in the middle of a picturesque garden complete with a shady gazebo.
Damage: $86 | View this villa here.
2. Eclectic Balinese, Kuta
This quiet villa is the perfect place for your retreat from the hustle and bustle of city life. It is located close to shops and restaurants, and is only a 30-minute drive from Ngurah Rai International Airport.
The pool is strategically located right beside the living room area of the villa. Even if you can't swim well, don't give up on the pool – it makes an awesome location for your #ootd shots!
Spot the little kitchen in the corner. That's right, you get healthy breakfast prepared fresh daily by Marlene, the friendly owner of the villa.
Source
Easily within reach of this air-conditioned bedroom is an en suite bathroom with a full-sized bath. There is a refrigerator, flat screen LED television, and a DVD player complete with the latest DVDs for you to choose from in the bedroom.
Damage: $53 | View this villa here.
3. "Hidden River" Villa, North Kuta
I love how bright and airy this Caribbean-esque bedroom is. It's so spacious, quaint, and it sports an amazing deck that overlooks the private pool.There is a "hidden river" from the bedroom deck above. Spot it if you can!
Even though this pool isn't big enough for you to swim laps in, it serves another purpose well when you unwind here with a special someone.
Following the same theme as the bedroom, this charming living room is ideal for you and you and a friend to spend some quality time sipping icy cool soda, and talking about anything under the sun.
The doors here lead out to the deck with the private pool.
Damage: $94 | View this villa here.
4. Villa Prasanthi, Ubud
This huge turquoise pool makes you want to jump right in. Perfect place to finish a good book or stream videos by the poolside with free Wi-fi available.
Anyone would love a bedroom as spacious as this. It's so roomy that you can unwind by practising pilates or yoga without bumping into the furniture.
Address: Jalan Pangosekan, 80571 Ubud, Indonesia
Damage: $48 | View the villa here.
5. Arta Nadi Villa, Sidemen
Surround yourself in lush greenery while you take a dip in the pool. This is an experience that is bound to be etched in your mind for a long time. It's not every day that you get to see terraced rice paddy fields from your room.
Address: Banjar Tabola, Sidemen, 80361 Sidemen, Indonesia
Damage: $53 | View the villa here.
6. Pande Villas SPA & Restaurant, Canggu
From your charming villa, you get a picturesque view of both the pool and the mountains in the distance. Look how romantic it can be when dusk falls. Perfect for honeymooners on a budget.
Address: Pantai Mengening, Cemagi, Badung, Bal, 80361 Canggu, Indonesia
Damage: $55 | View the villa here.
7. Karana Villa, Denpasar
With its neat and clean lines, the décor in this villa is classy. The muted brown hues, panelled walls and soft warm glow from the lamp make this bedroom inviting and cosy. It's my dream to one day have a pool right outside my room. You get to swim in the wee hours without anyone judging you!
Source
Sticking to a brown palette with tinges of deep gold, this functional bathroom complete with shelves and complimentary toiletries is a joy to come back to after a day out.
Address: Jalan Padang Mekar No 9X Mahendradata, 80361 Denpasar, Indonesia
Damage: $64 | View the villa here.
8. Contemporary Balinese, Kuta
This is a steal because this villa can accommodate up to 5 persons with the two queen sized beds. For $65 a night. That means each person only needs to fork out SGD$13 per night.
To put things into perspective, the price you're paying includes free clean water, stable Wi-Fi, bathtub equipped with hot water, kitchen, television, and a DVD player. Here's the large pool that is 3-5m away from your villa.
Getting to the beach is easy – it's 5-10 minutes down the road.
Damage: $65 | View this villa here.
9. Villa Sari Agung, Berawa Beach, Canggu
This picture alone is enticing enough for me to book a room here. It's located on a dead-end road, so it's not too noisy. Just like the rest of the villa, I love how clean this bedroom looks. The dark brown accents and shades of blue pop out gracefully, making this an absolute visual treat.
On top of being comfortable and pretty, this bedroom is right beside the large pool.
Source
Here's another view of the turquoise pool that makes me want to jump right into. For those whose hearts are with the beaches, take heart that the beach is 5 minutes from the villa by scooter or car, and 15 minutes by foot.
Damage: $73 | View the villa here.
10. Noah Villa and Chapel, Jimbaran
A black and white colour scheme may be safe and comforting for most, but some red and pink add character to this fully-furnished contemporary bedroom.
Source
Here's the ingenious indoor plunge pool all to yourself. No questions asked.
To make it more romantic for you and your partner, why not line the pool edge with scented candles when dusk falls? The soft candle glow and aromatic set-up will enhance your quality time together.

This villa is perfect for those who appreciate all things minimalist for a coveted timeless element. Besides being aesthetically pleasing, this villa is conveniently located 7km away from Bali Denpasar International Airport.
Address: Jl. Indraprasta Br. Giri Dharma , 80364 Jimbaran, Indonesia
Damage: $74 | View the villa here.
11. Flamingo Dewata Villa, South Kuta
All guests have access to the private pool within the premise. Guests of the villa can enjoy peace and tranquillity during their stay here as this cluster of villas is located on a secluded hill.
The fully furnished, spacious bedroom will be your haven, especially with large windows and doors that let in natural light.
Source
The en-suite bathroom is pretty and functional, plus there are complimentary toiletries for guests.
Damage: $82 | View this villa here.
12. Villa Marjens, North Kuta
At Villa Marjens, you get to lounge in a semi-outdoor living room with with DVDs and cable television.
The bedroom is designed to have natural rays streaming in in the day while leading directly out to the swimming pool. I especially like the colourful paintings that give this room its character. This villa also boasts an en-suite bathroom and a king-sized bed.
Damage: $92 | View the villa here.
13. Villa Adi, Amed
This is one of the two bedrooms available in this private villa nestled in lush tropical garden. It is decorated tastefully and simply, making it pleasant and comforting for guests.
Source
The villa sits right in front of the large turquoise pool that is ever so tranquil. This would be your private pool if the other bedroom isn't occupied. I wouldn't mind sharing it with another two guests though, since this pool isn't very small.
Source
The living room is spacious and leads directly out to the open-air terrace where you can dine at. A kitchenette is installed within the villa, so feel free to utilize it to whip up dishes using ingredients picked up from Adi shop, an in-house minimart owned by the owner of Villa Adi.
Address: Jalan Raya Bunutan, 80852 Amed, Indonesia
Damage: $85 | View the villa here.
14. Taman Sari Bali Villas, Seminyak
As the only occupants in this villa, you get the utmost privacy and comfort on your getaway away from the busy city life. I like how the deep brown furnishings make the paper-white fluffy pillows and comforter pop out, making them look more inviting.
The pool is situated in front of both the bedroom and living room. That's sheer convenience for you when you decide to soak off the Bali heat after an intense day of activities. Source
Due to the architectural design that saves electricity by utilising sunlight, the living room is naturally bright and airy. The warm brown and steel grey hues reflect a good balance of the fusion of rustic Balinese culture with hints of modernity.
Address: Jl. Taman Sari No 22A, Teuku Umar Barat, Seminyak/Kerobokan, Bali, Indonesia 80361
Damage: $86 | View the villa here.
15. Villa Tranquila, Sanur
For the price you're paying for this gem, this roomy 1-bedroom villa comes with a private pool for you to frolic in. Plus it's a mere 5 minutes to walk to the beach!
The warm colour scheme and rustic Balinese decor in this spacious air-conditioned bedroom instantly give guests a calming vibe. The marbled tiles add an exquisite touch to this expansive en suite bathroom.
Damage: $53 | View the villa here.
16. Woody Rustic Bali, Kuta
The one-bedroom villa is as close as you can get to living in traditional Balinese quarters. Recently renovated and restored, this 150 year old wooden joglo (traditional Javanese house) is complete with air-conditioning, bathroom, open concept living-dining combination, tropical garden, and a gorgeous private pool. The entire villa – inside and out – is bursting with welcoming, ethnic Javanese touches.
Source
Damage: $92 | View the villa here.
17. Kumpul Kumpul Villa III Seminyak, Kuta
All guests of the modern-style villas in this compound have access to the pool in the middle of the compound. If you aren't keen on sharing a pool, Kuta beach is only 15 minutes away.
Source
This humongous, minimalist bedroom boasts an attached bathroom and a king-sized bed, dressing table, and a television.
This one-bedroom villa is MASSIVE. You can hold a house party here and invite your neighbours from the surrounding villas for some fun. It'll definitely make your stay a memorable one with new friendships forged.
Damage: $83 | View this villa here.
18. Garga Beach Villa, Ketewel
This ultra-modern villa looks like it could set you back half a grand per night if it's in Singapore.
Even the en-suite bathroom here looks atas. On top of marvelling at how pretty the villa is, spend 15 minutes outside and you'll get a view of the beautiful ocean.
Damage: $94 | View the villa here.
19. Villa June, Kuta
This is the guest room you'll be staying in when you visit Villa June. It has air-conditioning, a wardrobe, a queen sized bed, and an en-suite bathroom. The other room in the villa is occupied by the villa's lovely owners, Charles and Lys.
The price includes breakfast, which Charles and Lys prepare. I heard they whip up a mean breakfast!
Source
Quiet and clean, this is the place to visit if you're looking for a tranquil place to unwind and relax. If you'd like to venture out, the beach and main street is 5 minutes away.
Damage: $98 | View this villa here.
20. Villa N'coh, Canggu
The Echo and Brawa beaches located 10 minutes away from this villa aren't suitable for swimming in but are frequented by experienced surfers. Nonetheless, you'll get to dip yourself in the cool pool in the villa.
Villa N'Coh features a jacuzzi and swimming pool, loosen up those tense muscles and soak up all the fun and sun in beautiful Bali. There are two bedrooms available in this villa so you might have to share the pool if the other room is occupied.
I like how clutter-free the outdoor bathroom is. It's brilliant how wood and stone are used here as these emphasize the notion of nature in the bathroom. The no-nonsense bedroom has a king-sized bed you'll get to enjoy when you visit Villa N'Coh.
Damage: $100 | View this villa here.
BONUS: Villa Honeymoon, Seminyak
This is slightly over $100, but the extra $8 you're paying will be totally worth it for that ultimate luxurious experience that your partner and you will remember for a long time. This lush private pool can accommodate you and your partner comfortably. This one-room villa comes with an open-air living area with kitchen and a small garden, too.
Other good reasons it makes sense for you to shell out a little extra to stay here is that this villa is only 5 minutes away on foot to Seminyak street where many shops and restaurants are located, 15 minutes on foot to Double Six beach, and is a 20 minutes drive away from the airport.
Source
This is luxury at a steal. Besides having a private pool all to yourself a few steps from the clean and pristine bedroom, you get to stay in a room complete with air-conditioning and an awesome en-suite bathroom. The pink lampshades and painting add a sweet, quirky touch to the otherwise plain room.
Source
Who knew a bathroom could be so fun to be in? It is ultra romantic for couples to bask in each others' company, soaking in a tub full of petals and sipping glasses of wine all at the same time.
Damage: $108 | View this villa here.
The Best Pool Villas in Bali
These pictures would tempt anyone to book a flight to Bali. Consider heading there for your next getaway because you now know that sheer bliss and relaxation may not be that costly – if you search hard enough.
Let us know if you know of any other accommodations we could stay at in Bali on a budget in the comments below!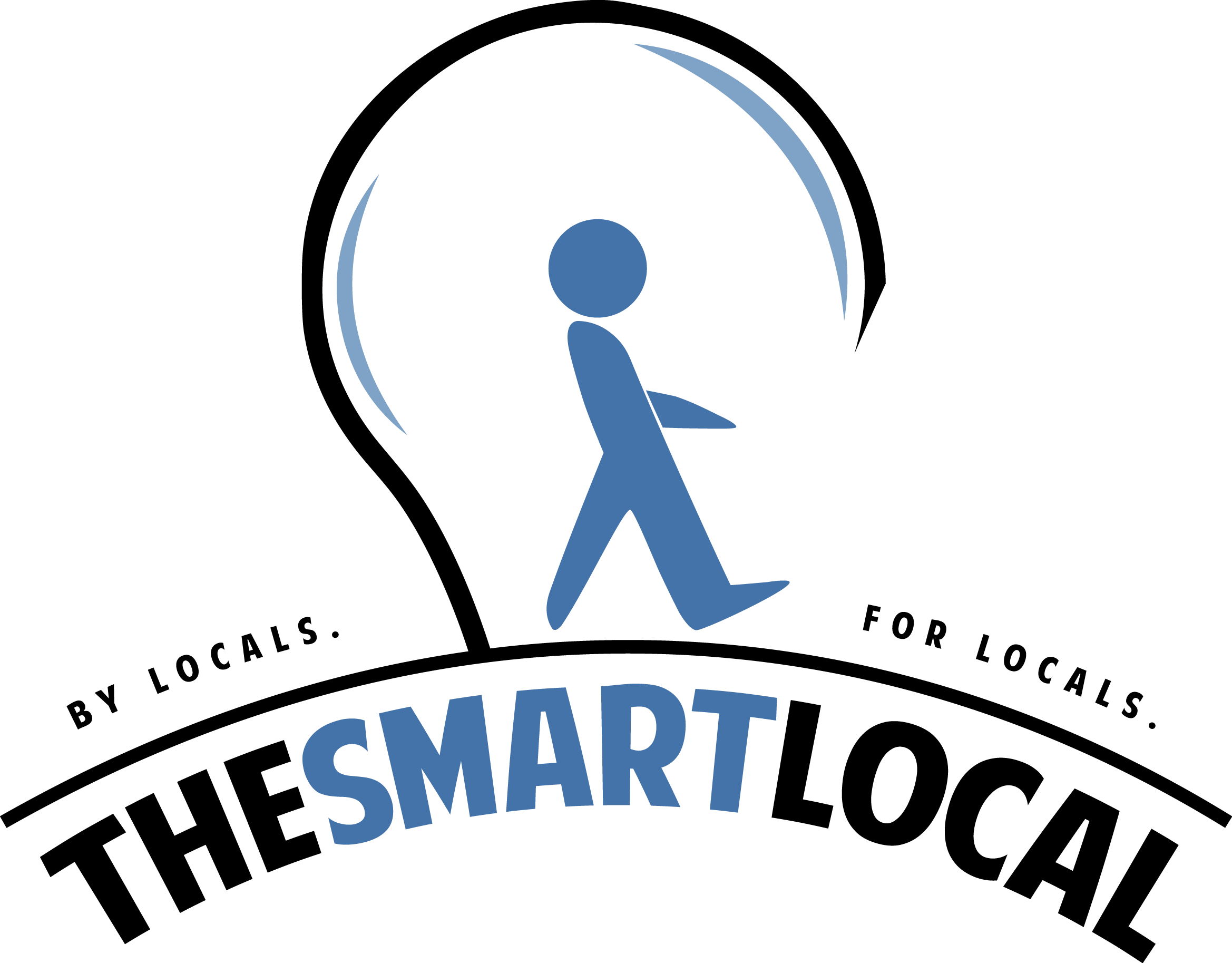 Drop us your email so you won't miss the latest news.