About Millenia Walk
If you've been skipping Millenia Walk because you thought there was only "furniture" and "atas brands", you've been missing out big time. Contrary to popular belief, there's a lot more to Millenia Walk than Harvey Norman and bespoke furniture brands. The big plus for us has to be how it's right in the city but far less claustrophobic than other nearby malls.
Millenia Walk is home to more than 30 restaurants and food specialty stores and it also features a 280-metre long food street offering Singapore's only Park and Dine concept. Yes, that means instead of navigating your way in and out a labyrinth of a carpark, you get to park right smack in-front of your favourite restaurants right in the city.
Given the abundance of choices, it's tough to decide on a place to eat. To save you time, we sussed out the 10 best dining spots for you to enjoy and the best dishes at each spot. Next time you're in the city, skip the saturated malls and head down to Millenia Walk.
1. Paulaner Brauhaus
Occupying a three-storey space in Millenia Walk is Paulaner Brauhaus, Singapore's first microbrewery. From an interior decked in authentic German decorations to the German beer on your table, there's nothing more Bavarian in town than Paulaner.
We had the Crispy Pork Knuckle With Sauerkraut and Bread Dumpling ($29.80) which came in a larger portion than we expected. Grab a few friends to share as it was too much even with the two of us sharing. Taste-wise, the pork knuckle's skin was crispy and made me think of it as the German version of sio bak. The meat was tender, having been cooked long enough to fall apart when we dug in.
No meal here is complete without the famous Paulaner in-house beer brew. We tried the Munich Lager ($13.30/0.3l glass), which was smooth, light and a great complement to the knuckles.
Must Try: Crispy Pork Knuckle
2. Patisserie G
If you were wondering, G in Patisserie G stands for Gwen, the founder of the dessert boutique. Best known for their cakes, we were excited to try out some of their signatures.
We were greeted with mini triplets of Saint Honoré ($8) as well as a decadent G-Spot ($9). The Saint Honoré's was presented in Patisserie G's own take on the classic French dessert – three Choux puffs glazed with caramel and piped with chantilly cream, all atop a sablé base. The G-Spot was a sinful but satisfying dark chocolate mousse with chocolate meringue with occasional crunch from chocolate hazelnut praline.
We couldn't choose the better dessert of the two but finally decided on the G-Spot for the distinct tastes of the various cocoa concentrations in each layer.
Must Try: G-Spot
3. Pullman Bakery
Fun fact: Pullman got its name because its founder, Mr Tachihara, wanted to "pull" people to his store to try the baked goods. I'll be honest and say I've been "pulled" over since I first tried the bakery from Hokkaido earlier this year. I'm now a huge fan of their breads, especially the Chicken Doughnut ($1.80). Bits of chicken within a bun coated in breadcrumbs that is subsequently deep fried. Sinful but irresistible.
Their signature, though, is the Hokkaido Curry Bun ($2.50). Fried in the same way as the chicken doughnuts, the curry bun had a generous amount of filling which we loved. It also helped that the doughnuts were expertly fried without being too greasy.
Must Try: Curry Bun
4. Fika Swedish Cafe and Bistro
Now there's a place to get your Swedish food fix. Adding on to the plethora of international cuisine to enjoy at Millenia walk is Fika, a Swedish bistro along the Park and Dine stretch at Millenia Walk. The cafe is halal, making it a popular option among our Muslim friends.
We ordered the chilled Blåbärssoppa ($7.90), or Blueberry Soup, which came in a shade of maroon instead of the expected blue. Nonetheless, it was a refreshing touch to the meal.
The Smörgäsbord ($54.90) we had is a lavish platter of Swedish delights, consisting of cold items like smoked salmon and turkey ham and hot items like bacon with asparagus and meatballs. The bacon with asparagus and the meatballs were unanimous favourites. Other noteworthy selections included the black Angus sirloin as well as the skägen with Swedish roe.
The beef was done medium rare which made it tender without being too raw, while the skägen with Swedish roe was a good mix of prawns, mayonnaise and roe. You'll be able to customise the food array to fit your taste buds as they provide oil, sugar and salt free options as well as allergen-free choices.
Must Try: Meatballs
5. Madam Saigon
Helmed by a true-blue Vietnamese chef, you can be sure to get authentic Vietnamese food here.
The Madam Saigon Delight Sampler ($38.90), consists of chicken salad, chicken balls, summer rolls, spiced chicken wings and fried spring rolls. We tried the large platter meant for 5-6 people but there is also a smaller option for 2-3 pax. The fried spring rolls were my favourite of the lot, being crispy on the outside while the stuffing inside was generous – there were 12 ingredients in the stuffing alone! You have to order the spring rolls as a side at least when you're here.
Another item worth mentioning was the Special Beef Pho ($10.90) which came in a giant bowl. This dish is super value-for-money, with huge servings of pho and beef prepared in three different ways (beef brisket, sliced beef, and beef balls). Some Japanese tourists add more noodles ($1.50), but the normal serving will more than enough for most people.
Must Try: Fried Spring Rolls, Special Beef Pho
6. Outback Steakhouse
Outback Steakhouse has an interior that will make you think you're in a bar from a Western film of old.
We had the Seasoned and Seared Prime Rib ($39.90) which came with a choice of two sides. The beef is Australian and grain-fed for 120 days, and was so full of flavour we opted not to dip it in the accompanying au jus sauce!
I recommend that you choose their baked potato as one of their sides – it was one of the best baked potatoes I've had. With a generous dollop of sour cream, cheese, and bacon bits, the cheese melted into the potato, melding all the ingredients together into a sinful treat. They also serve it ala carte for $6.90.
The Chocolate Thunder From Down Under ($14.90) looked so tempting we couldn't resist trying it. Chocolate pecan brownie with vanilla ice cream, topped with whipping cream, it is a decadent combination. I prefer my brownies chewier, but the brownie and ice cream complemented each other so well that it's a detail I didn't mind overlooking.
Must Try: Seared Prime-Rib + Baked Potato as your side
7. Commune Cafe
With seats on one of the bridges in Millenia Walk, this cafe is perfect for people-watching. I like how there was a canopy cover above us for a cozy, private feel. This cafe would be a good place to read a book or to do work because the noise level is minimal.
Originally set up as an extension to Commune Furniture, the cafe has done surprisingly well with the food they serve. I thought the Traditional Waffle ($5.50) was not bad, the edges were slightly crispy and the waffle was sweet even without the maple syrup.
I've heard their cakes are good, so I will definitely be back again to try them, especially at such reasonable prices ($4.00 – $7.50).
Must Try: Waffles
8. The Green Bar
With ingredients prepared fresh every day, you know you're in good hands at The Green Bar. You have the option of Creating Your Own Salad for ($8.90) or getting one with fixed ingredients.
The majority of the salads here combine sweet and savoury tastes, which is something other salad bars don't do. The Green Bar believes that presentation is as important as taste, so each wide wooden bowl of salad is presented in an array of colours, each with different textures.
We tried the Smoked Duck Mango Tango ($13.90) – the mesclun and watercress base was satisfyingly crunchy when I bit into it. The roasted potato anchored the taste so the clementine and the citron vinaigrette dressings weren't overwhelmingly sweet. It is pretty meaty, so no worries for those who can't go without meat in your meals.
For those who feel salads aren't filling enough, fret not. The Green Bar's servings are more than enough for most, and if it's not, there is a free-flow homemade bread bar for you to enjoy.
The decor is zen and spacious, so it's good for long lunches or business meetings.
Must Try: Smoked Duck Mango-Tango
9. Tart Blanc
Set up by two sisters, Tart Blanc wanted to provide interesting flavoured pairings instead of "normal" ones like vanilla and strawberry. They are all handmade and the base of each tart is different – they are tailored to complement the flavour of the toppings
We tried 4 of their tarts, and while they were all delicious, my favourites are the Matcha Milkshake Tart and the Banana Chocolate Silk Tart.
The Banana Chocolate Silk Tart ($7) consists of marinated banana, caramel sauce, roasted banana cream, chocolate silk cream. Banana and chocolate is a combination you cannot go wrong with. I liked that the cream wasn't too heavy.
I like green tea, so I was excited to try the Matcha Milkshake Tart ($7) which had a matcha crust and joconde (almond flavoured sponge cake wrapped around creamy filling) cake, white chocolate coated rice krispies, strawberry mousse and "burnt" milk mousse. The flavours weren't as strong and easy to distinguish as the Banana Chocolate Silk Tart, being lighter and milkier.
Must Try: Banana Chocolate Silk Tart
10. Sandaime Bunji
Another restaurant on the Park and Dine stretch is Sandaime Bunji, a traditional Japanese restaurant that hails from the Sendai Prefecture. The interior oozes tradition with tatami (straw mats) and zabuton (cushions) seats. The waitresses (mostly from Japan) are clad in traditional Japanese costumes.
Though we had their grilled Alaskan King Crab ($55), Sandaime's specialty is the Gyutan Steak (Sendai Specialty Ox Tongue; $35) , which we heard is the best in Singapore. Grilled, cooked in soup, fried into a croquette or made into skewers, just let your friendly server know how you prefer your Ox Tongue.
We also sipped sake from bamboo cups which, according to Japanese tradition, is an elegant way to savour chilled sake and helps to calm the mind.
Must Try: Gyutan Steak
More Than Just Furniture And Appliances
We hope this guide has opened your eyes to the myriad of dining options at Millenia Walk. Now that Christmas is nearing, it's the perfect time to head down to Millenia Walk to do some festive shopping and check out this hidden gem of a mall lying right in the city.
Written by Therese Grosse and Cheryl Lee.
---
This post is brought to you by Millenia Walk.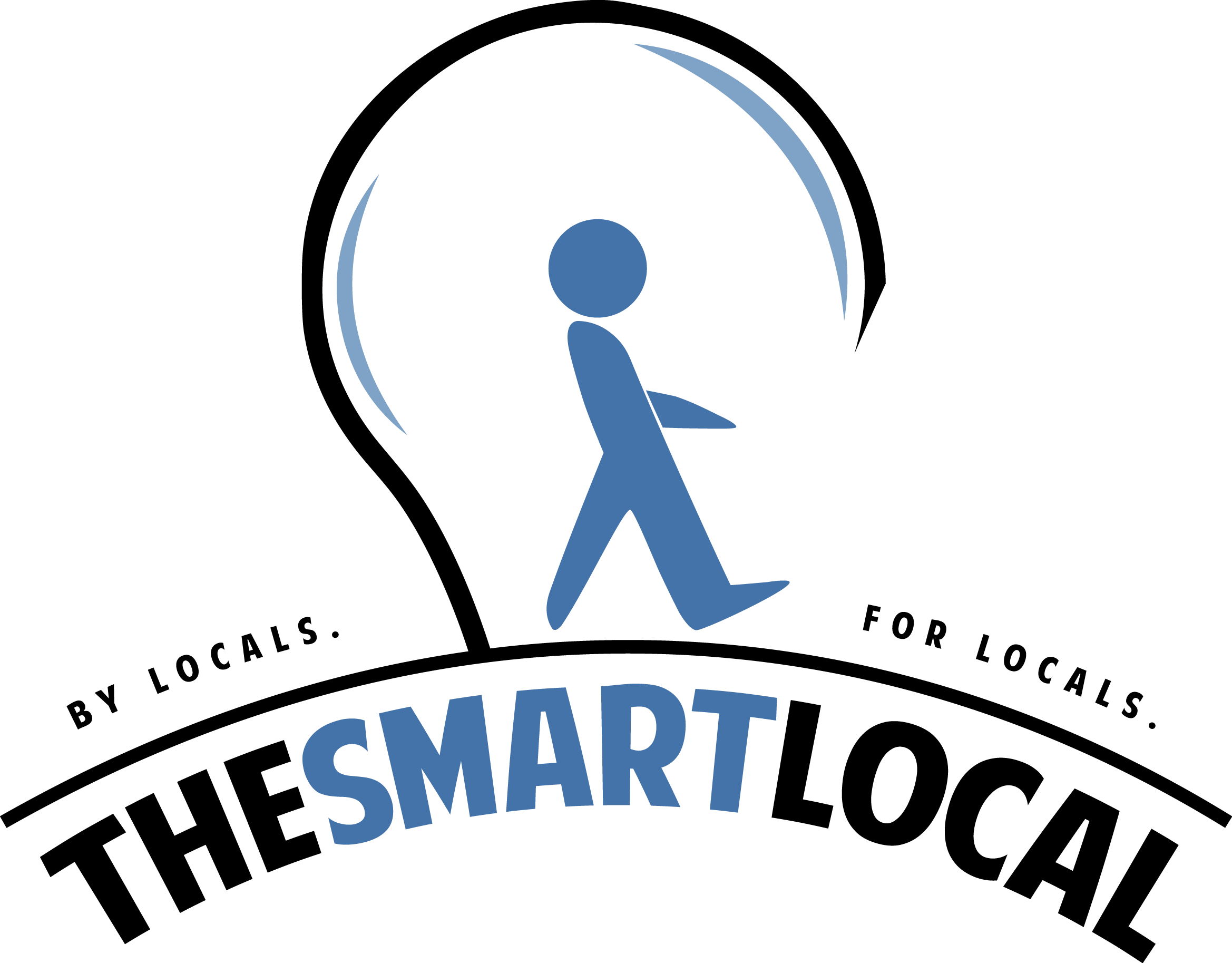 Drop us your email so you won't miss the latest news.