Underrated Culinary Delights
Tian Tian Chicken Rice, Lao Ban Tau Huay, Punggol Nasi Lemak and Katong Laksa. These are a few of my favourite things. As a local, there's nothing like coming back to these dishes after having spent time abroad. And for tourists stopping over for a couple of hours, let's just say hawker centres like Changi Village and Bedok 85 are near the airport for good reason.
Ask a Singaporean to make a food recommendation and they definitely can't stop at one. But apart from the the mandatory chicken rice, chilli crab and rojak that are iconic of our food culture, there's an entire list of glorious foods that seldom make it to the front page!
For tourist looking for something different, here's helping you discover 10 underrated foods that every tourist should try.
When in Singapore, do as the Singaporeans do
1. Salted Egg Yolk Crab instead of Chilli Crab
Chilli crab is famous for its sweet-yet-sour flavour, and the rich chilli taste that goes perfectly with the sweet flesh of the crab. However, chilli crab has a lesser-known cousin which is arguably superior to it.
The Salted Egg Yolk Crab, like its name implies, is made with the salted yolks of eggs, fried in a wok with evaporated milk, curry leaves, garlic, butter and spices. The succulent creamy yolk base that doesn't assault your taste buds like regular chilli crab sauces do, complementing the thick, juicy crab meat. It goes well with plain rice or on its own, but there's nothing like savouring all that salty goodness together with a crispy, oily mantou. Sounds awfully sinful but it's totally worth it.
You can find this at: Most seafood tze char restaurants in Singapore
Our recommendation: No Signboard Seafood
Location: 414 Geylang Road S(389392)
2. Duck Rice instead of Chicken Rice
Chicken rice is pretty much Singapore's trademark – a perennial favourite among her people. But instead of having a plate of that all-too-common delicacy, make the switch to duck rice.
Duck rice is served in a savoury dark sauce that seasons the thinly sliced meat well, giving it a strong, full flavour. Unlike the Hainanese signature, the rice has a herbal taste and the chilli is prepared with dried shrimps to provide a sweeter flavour. I don't know about the calorie count, but somehow, it feels like a healthier alternative to chicken rice.
You can find this at: Most hawker centers and coffeeshops around Singapore
Our recommendation: Ah Seng Braised Duck Rice
Location: #01-44, Serangoon Garden Market and Food Centre, 49A Serangoon Garden Way, S(555945)
3. Mee Siam instead of Laksa
I remember queueing for hours at Katong's famous trio of rival stalls for my laksa fix. While the dish's spicy umami kick is adored by many, let's face it – it's really unhealthy. I can't be the only one who feels guilty after polishing off an entire bowl – what have I done to my body?
If you're looking for a healthier alternative, Mee Siam is your answer. Instead of fattening coconut milk that gets jelat after a while, it uses tamarind, chilli paste and other spices to create a tangy, spicy noodle that's surprisingly light. The dish is topped with fried bean curd cubes, chopped chives and sliced boiled egg.
Now that's something I can eat everyday.
You can find this at: Any Muslim food stall in hawker centers and coffees hops
Our recommendation: Hajjah Mariam Muslim Food
Location: Kovan Market and Food Centre #01-53, 209 Hougang Street 21, S(530209)
4. Bak Kut Teh instead of Curry Fish Head
Fish head curry, with its tender cheek meat and renowned spicy kick, is a national favourite. But because deboning the fish before eating can be such a pain, we highly recommend another claypot delicacy – Bak Kut Teh.
Bak Kut Teh, which translates to pork bone tea, is made by bringing pork ribs, garlic, pepper and other herbs and spices to a boil. The result is a fragrant bowl of soup with tender, soft pork. The million dollar question is: peppery or herbal? Either way, this is comfort food for me. I remember the smells coming out of my grandma's kitchen whenever there's a special occasion, and having a bowl of Bak Kut Teh always brings me back to those times.
You can find this at: Geylang, Toa Payoh, Chinatown and other heartland areas
Our recommendation: Founder Bak Kut Teh Restaurant
Location: 154 Rangoon Road, S(218431)
5. Chwee Kueh instead of Fried Carrot Cake
Fried carrot cake, or chai taw kuay, is prepared by stir-frying radish cubes and eggs, a common dish found at hawker centers. It lacks flavour at times, especially when prepared without chilli or dark sauce.
Chwee kueh is a lip-smacking alternative coming in at half the price. A mixture of rice flour and water is poured into little sauces and steamed to produce the chwee kueh's bowl-like shape. Topped off with preserved radish and chilli, the simple combination bursts with flavour in every bite and is perfect any time of the day for a meal or snack.
You can find this at: Hawker centers in Tiong Bahru, Clementi and Toa Payoh
Our recommendation: Jian Bo Shui Kueh
Location: Tiong Bahru Market and Food Centre #02-05 30 Seng Poh Road, S(168898)
6. Nasi Biryani instead of Nasi Lemak
This is a signature breakfast food that has found its way onto our plates for lunch, dinner and even supper as patrons line the queues for the famous Punggol Nasi Lemak. It's a delight any time of the day, but it leaves big eaters craving for more.
Enter Nasi Biryani – a filling and hearty meal often served in generous portions. The dish is made up of long-grain brown rice cooked in saffron and other spices, accompanied with a serving of curry and meats like beef, chicken, or mutton. The mix of curry, flavoured rice and large, tender pieces of meat is a personal favourite of mine.
You can find this at: Most Muslim food stalls in hawker centers
Our recommendation: Allauddin's Briyani
Location: Tekka Centre, 665 Buffalo Road, #01-232 S(210665)
7. Popiah instead of Roti Prata
Everyone loves roti prata. With its crisp exterior, soft texture and rich gravy, how could we not? But imagine a healthier version that replaces its oil and fats with healthy and crunchy filings. There you have it – the popiah.
A traditional Chinese dish, the popiah is made with a soft, paper-like "skin" made from wheat flour. The "skin" is rolled up and filled with vegetables, braised turnip, shredded omelette, chopped eggs and even shrimps – to create a medley of textures that satisfies with every bite. I'm a fan of having it with pound garlic and just a hint of chilli paste for that extra kick.
You can find this at: Most neighbourhood coffee shops or hawker centers
Our recommendation: Long House Popiah & Kueh Pie Tee
Location: Blk 22 Lorong 7 Toa Payoh, #01-03 Toa Payoh Food Centre S(310022)
8. Indian Rojak instead of Rojak
No local signature represents Singapore's culture like rojak does. But while the wonderful blend of sweet, sour and spicy has won many over, the Indian rendition is an equally amazing alternative with a novel twist.
From fried dough fritters to seasoned squid, what sets the Indian rojak apart is the fact that you get to choose what goes into it. Want more potatoes or chopped vegetables? No problem. The versatility of this dish allows it to be customised to your tastes.
Unlike the black prawn paste dressing used in the Chinese version, the potato-based red gravy served on the side is characteristic of Indian rojak. I love dunking my rojak pieces into the sauce, coating it all over, giving that a nutty yet soft texture.
You can find this at: Various restaurants along Bukit Timah Road and Little India
Our recommendation: Siraj Famous Waterloo Street Indian Rojak
Location: Albert Centre Market and Food Centre #01-120, 270 Queen Street S(180270)
9. Tang Yuan instead of Tau Huay
Served both hot and cold, old-school and pudding style, tau huay is the dessert of choice for many Singaporeans. But while it's light and refreshing, it can leave you wanting something more substantial. Try tang yuan instead!
Tang yuan refers to the glutinous rice balls served in different soup bases, from creamy peanut soups to a ginger-infused syrup. They come with different fillings – from classics like black sesame to new flavours like chocolate and matcha, giving you a hearty, sweet ending to any meal.
If you can't decide between tang yuan or tau huay, you shouldn't have to choose. Some stalls serve the rice balls in a tau huay soup base, giving you the best of both worlds. Order yours in an assortment of flavours so every bite is a surprise!
You can find this at: Bukit Timah Market, Tiong Bahru Road, Golden Mile Food Centre
Our recommendation: 75 Ah Balling Peanut Soup
Location: #01-75, Golden Mile Food Centre, 505 Beach Road, S(199583)
10. Cheng Tng instead of Ice Kachang
Ice Kachang is a mix of shaved ice dessert with syrups, jellies, beans, ice cream and sometimes fruit puree. It's a sinfully sweet dessert that cools and heats you up simultaneously, as the excessive sugar and lingering sweet after-taste have been causes of one too many sore throats.
Beat our tropical heat with Cheng Tng instead! The mildly sweet dessert has been lauded for its cooling properties derived from some of the ingredients used – white fungus, barley and winter melon. Served chilled and covered in ice, it's one of the things I crave most after an afternoon of football, and it never fails to energize me after an intense workout.
You can find this at: Mei Ling Market & Food Centre, Bedok Corner Food Centre
Our recommendation: Ye Lai Xiang
Location: Bedok Corner Food Centre #01-31, 1 Bedok Road S(469572)
Makan Time!
Singapore's a food paradise – there's no doubt about that. The food in this list are recommendations based on years of practising our national hobby – eating. Stop sticking to the usual dishes and shake things up – there's always something new out there! Eat your way off the beaten track – you'll never know what other delicacies you might unearth.
Not sure where to begin? Check out PARKROYAL on Pickering's Ultimate Singapore Day Out planner, which has a whole list of quirky and interesting ideas of what to do and where to eat in Singapore. If you're planning a trip down to the Lion City, check out the planner for a perfect day out!
---
This post was brought to you by PARKROYAL Hotels.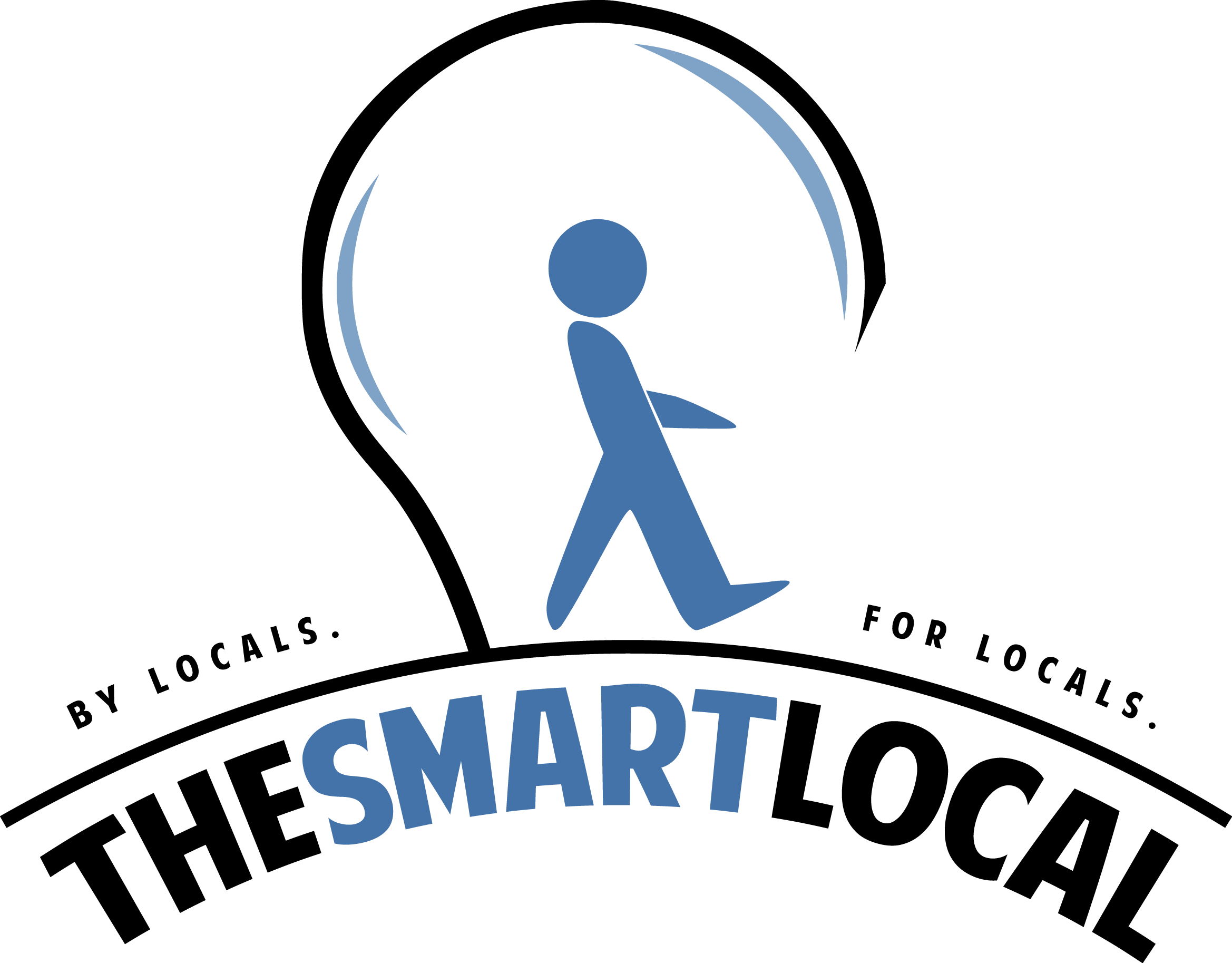 Drop us your email so you won't miss the latest news.