The 10 Cheapest Places to Shop in Singapore
Let's face it, shopping is Singapore is not cheap. We all know the feeling of being super excited to hit the stores only to realise you can only buy one measly dress because everything is just too expensive. Well, ladies, to that I say no more! With these options, you no longer have to break the bank purchasing the perfect outfit for your next date night.
All it takes is a little patience and creativity and soon you'll be strutting down the streets showing off your one-of-a-kind outfits with the confidence to boot.
1.*Scape
The weekend flea market used to be held here before moving to Lucky Plaza. But that's okay, because *Scape is still a great place where you can find many blogshops selling their clothing items at a cheaper price than you'd find online. Its also excellent for accessories like rings and necklaces that can be rather unique.
Visit *Scape underground for more cheap thrills. My personal favourite thing to buy here is make up from the brand elf for $3 a piece!
Address: *Scape Underground (2 Orchard Link, s237978)
Price Range: $1- $20
2. Thrift Stores
Source: Stitches and Maps
Honestly speaking, thrifting may not be everybody's cup of tea. However, if you visit the thrift store loaded with patience, there are plenty of gems waiting to be discovered. It will take a little bit of rummaging through racks of slightly grotty clothes but you are almost certain to find at least one thing that will tickle your fancy. A friend of mine found a black velvet skirt which she wore to prom for $2. Nope you didn't read that wrong, half a prom outfit for $2!
Don't be afraid to cut, stud or fray the clothes you buy to add your own personal flavour. So channel your inner Macklemore, head down to the thrift shop and bask in all it's second hand glory.
Address: Hi-Thrift Store (1 Geylang Lorong 23, s388352)
New2U Thrift Shop (96 Waterloo Street, s187967)
Price Range: $1- $10
3. Flea Markets
Source: scene.sg
Here is where you'll find teenagers selling their old clothes for some extra pocket money. This means that clothes here are usually more trendy and fashionable than the ones from the thrift shop and therefore also priced slightly higher than at thrift shops.
Items here may either be pre-loved or brand new, depending on the seller. On good days, I've even managed to score some of last season's threads from Topshop and Zara at a fraction of the cost!
Address: Zouk Flea & Easy, Every 3 months, Sunday 2pm- 7pm (17 Jiak Kim Street, s169420)
Flea Party @ Lucky Plaza, Weekends 12pm – 8pm (304 Orchard Road, s238863)
Price Range: $5- $20
4. Sungei Road Thieve's Market
Source: Remember Singapore
This infamous market is know as the "thieve's market" simply because in the past, people (thieves) used to come here and hawk their stolen goods. Needless to say, that's no longer the case. The market today has an energy all its own.
I've never actually found fashionable clothes here but I did find some old school coke bottles and (super hipster) film cameras in questionable working condition. I'd say come with an open mind, if not only to experience something that has been part of Singapore for generations. Oh, and trust me, haggling is part of the fun.
Address: Thieve's Market, Every day 1pm- 7pm (Sungei Road)
Price Range: $1- $10
5. Bugis Street
Bugis Street is touted as the biggest street shopping location in Singapore and its completely true. One can very easily get lost in the labyrinth-like alleys within this bazaar. Despite that, it is still worth a visit as you will find a myriad of different clothes, from female to male, trendy to completely unfashionable, tasteful to vulgar, whatever is it you seek, you will find.
I'll be honest though, being claustrophobic (and crowd phobic), Bugis Street isn't one of my favourites. The narrow passage ways and dim lighting doesn't help either. If you're like me, you might want to sit this one out.
Address: Bugis Street (3 New Bugis Street, s188867)
Price Range: $5- $15
6. Lucky Plaza
Lucky Plaza is known for being a hub for the Filipino Community in Singapore. But look a bit deeper and you'll realise that it's also a shopper's paradise! It's full of shops selling really cheap jewellery- I'm talking 3 for $10 headbands, watches and accessories- and really cheap clothes too. Being situated right smack in the centre of Orchard Road, it really is incredible.
Check out Speed Fashion on the 4th floor for tops starting from $2 a piece. The ladies working here are really friendly too and despite being a store, I've managed to get away with bargaining as well. That's right, kiasu Singaporean in the house!
Address: Lucky Plaza (304 Orchard Road, s238863)
Price Range: $2- $15
7. Far East Plaza
Any student on a limited budget would know that Far East Plaza is the place to be to shop cheap in Orchard. Its 6 floors of unbeatable deals on just about anything you can wear on your body. There are so many stores here that it can be rather overwhelming so its best to go prepared and know that you will never, and I mean never, be able to visit all of them.
Far East is also great if you're looking for a spa day on the cheap side. I've heard rumours that there is a shop offering a $3 express manicure and I don't know about you but that sure makes me want to jump out of my seat right now and speed down there. Its also a great place to get your hair done. Check out HairyCulture on the 4th floor which specialises in cornrows!
Address: Far East Plaza (14 Scotts Road, s228213)
Price Range: $3- $20
8. City Plaza
City Plaza is a unique shopping destination because it is a wholesale mall which provides blogshops with their stock. That being said, you don't have to own a blogshop to enjoy these deals as fierce competition means that shop owners have had to retail their products to regular customers too at a slightly higher price. But hey, you still won't hear me complaining!
My advice is to get a great big group of girlfriends and make a field-trip of sorts down to City Plaza so you can get a wholesale price. The more the merrier! Trust me, its worth it. With City Plaza, you'll never have to fall prey to ridiculously overpriced clothes again. Never. Ever. No.
Address: City Plaza (810 Geylang Road, s409286)
Price Range: $5- $20
9. Anchorpoint
Anchorpoint is the first mall in Singapore to feature a cluster of outlet stores. Here you'll find brand names like Cotton On, Billabong, G2000 and Charles and Keith to name a few. Past season products are sold at 20% to 70% discounts.
The idea here is not to buy products that are super cheap but to save the most by finding the best deals. My favourite shop here has to be Cotton On, simply because the deals are insane. I love coming here to buy sunglasses because they go for as low as $1! And sunglasses never go out of style, especially not in Singapore!
Address: Anchorpoint (370 Alexandra Road, s159953)
Price Range: $5- $30
10. The Editor's Market
Source: TheArtistandhisModel
Editor's Market is easily the most fashion forward option out of all these mentioned. The idea is similar to that of City Plaza in the sense that the more pieces you buy, the cheaper it is. I love the look of the store as well, its very industrial chic, with nothing to distract you from your main goal- clothes!
Its impossible to come here and not find something you like. Every time I've been here I've had to make multiple trips to the dressing room because I feel the need to try on virtually everything. And hey, its a good thing because the more I buy the more I save, right?
It also helps that they have an online store so you don't actually have to take off your pyjamas or leave your bed. Just how I like it. Check it out at www.theeditorsmarket.com They also stock brands from overseas like American Apparel and UNIF which I shall not talk about in this article because you know…. money no enough.
Address: The Editor's Market, #03-04/06A, Cineleisure Orchard (8 Grange Road, s239695)
The Editor's Market Avenue, #04-08/09 Orchard Central (181 Orchard Road, s238896)
Price Range: $20- $50
Know a great place for cheap shopping?
So that's the end to our guide to the cheapest shopping places in Singapore! While some might complain how expensive Singapore is, we've shown that it's definitely possible to sift out good finds at ridiculously low prices. All it takes is patience and knowing where to look. And we've helped you with the latter!
What are some of your favourite cheap places to shop at in Singapore?
---
I can read minds. You will also like: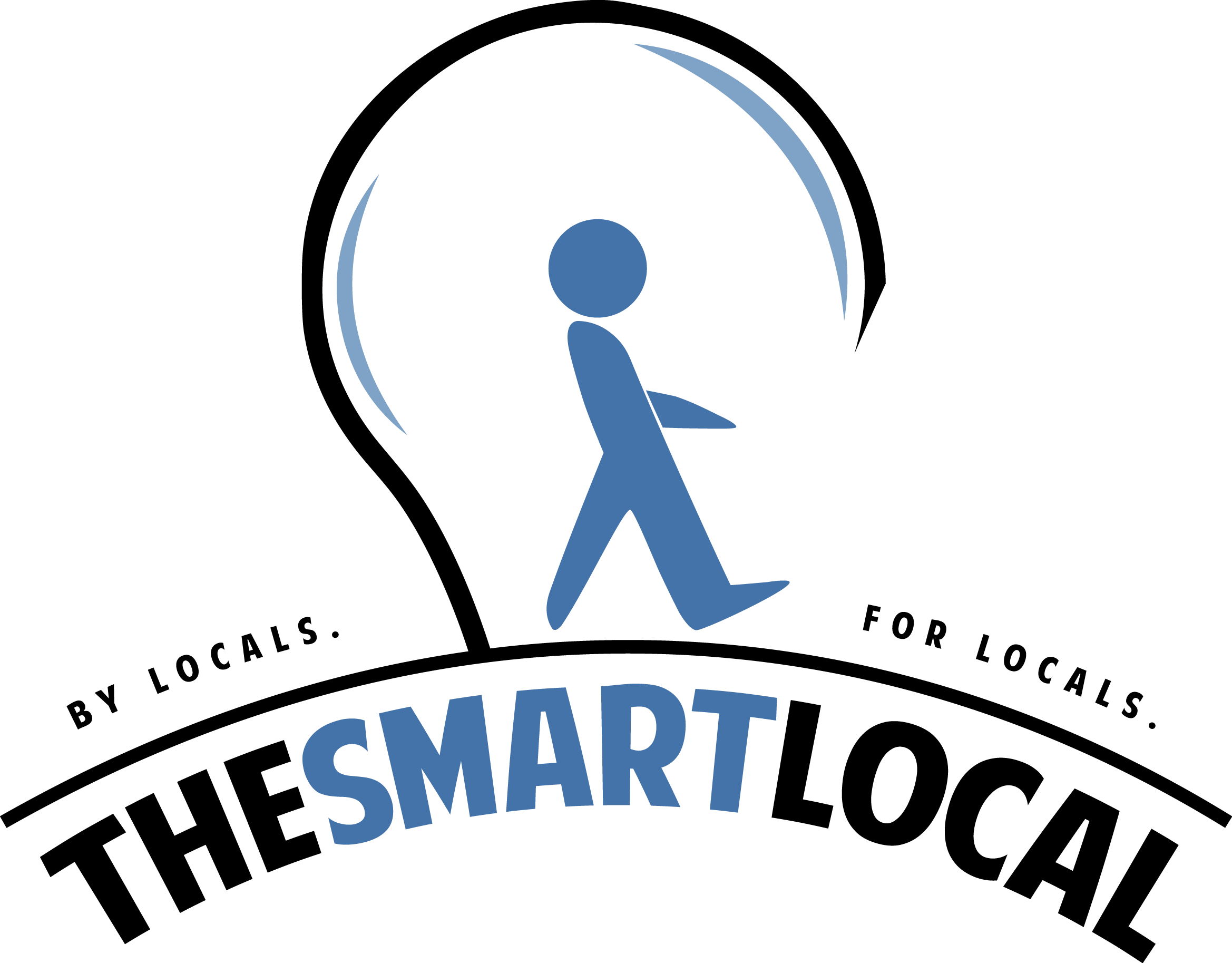 Drop us your email so you won't miss the latest news.