Shopping places in Saigon that are hidden in plain sight
---
Most first-time visitors in Saigon will make a beeline for premium shopping centers and pay exorbitant prices while locals constantly on a quest for affordable merchandise don't always recommend these places.
Around Saigon, there are plenty of shopping places hidden in plain sight that offer a surprisingly good host of homegrown fashion bands at affordable prices. Plus, most of them have pretty unique vibes.
---
1. 26 Lý Tự Trọng – a 20th-century building stuck in time
---

Image credit: @wahbiang
Unbeknownst to many, the building on 26 Lý Tự Trọng used to be the US Consulate in Saigon before 1975. Everything looks almost exactly how it was built almost 100 years ago, including flawless mahogany wall panels, Indochinese-style floor tiles, mid-century light fixtures, and a century-old lift. 
The place looks a bit dark during the day due to lack of windows, which is why you'll see lots of artificial lights installed by the shop owners here.
With over 20 stores under its belt, including crowd-pleasing local brands such as Libé, Polkaholics, Xéo Xọ, and Sexy Forever, the building represents the culmination of affordable homegrown fashion works.
Aside from clothing, you'll find a good selection of cafes here, the most famous of which is probably Cộng.

Check out our photo album of 26 Lý Tự Trọng here.
Address: 26 Lý Tự Trọng, District 1, Bến Nghé Ward, District 1, HCMC
Opening hours: 9AM-9.30PM, Daily  
---
2. 14 Tôn Thất Đạm – a 136-year-old colonial apartment building
---

Image credit: @lili.thevalley
Given away only by a 24/7 lineup of motorbikes surrounding a nondescript molded gate, the huge apartment building at 14 Tôn Thất Đạm is one of those run-down 19th-century places that you pass by everyday but never bother to know what's inside. 
Even when you do, you can hardly tell how to get inside unless you take time to follow the line of vehicles parked around it. 

Image credit: Tố Trinh
If you're in for a central, quiet, and quirky place for a temporary getaway, this place will absolutely charm your socks off.

A quaint cafe in the building
Image credit: @cafe.things_
Brimming with all things vintage and unconventional, this building is home to a variety of fashion boutiques selling homegrown designs, cosmetic shops selling branded makeup items at affordable prices, and unique cafeterias with great views of the Bitexco Tower nearby. 

Image credit: @itrosie.98
If you're here for clothing, expect an eclectic mix of streetwear designs tailored to Saigon's weather, such as breezy frocks, tops of various shapes and cuts, and stylish two-piece skirt sets.
Take time to walk every part of the dimly lit floors and dilapidated corridors, and you'll be surprised by how many boutiques are hidden in the building's nooks and crannies. 

Image credit: @minhtam_nguyenmtn
You can take photos here, but make sure that you keep your voice down and don't cause too much noise. While a large part of this building has been used for commercial activities, there are still a dozen households living here and don't want to be disturbed by outsiders. 
Address: 14 Tôn Thất Đạm, Nguyễn Thái Bình Ward, District 1, HCMC
Opening hours: 8AM-9PM, Daily
---
3. 42 Tôn Thất Thiệp – a budget-friendly shopping paradise at the city center
---

Image credit: Thái An
Located right across Saigon Center, the city's most famous shopping center, the shabby-looking and seemingly uninviting apartment building at 42 Tôn Thất Thiệp is a huge visual contrast to its neighbor.
However, those who are open-minded enough to enter this run-down 3-floor building will find some of the best clothes and accessories for a steal. 
Walk up the molded stairs and you'll find about 10 shops on each floor. All are tastefully designed, air-conditioned, and offer a great selection of chic and comfy clothes and accessories. 

A dress from Bloomode
Image credit: Bloomode
Aside from a good range of budget-friendly cut-out tops and floral dresses for all occasions from Crystal Flora and Bloomode, you'll also find some boutiques specializing in hip-hop fashion.
Address: 42 Tôn Thất Thiệp, District 1, Bến Nghé Ward, HCMC
Opening hours: 8.30AM-9PM, Daily  
---
5. The New Playground – the city's first underground fashion plaza
---

Image credit: The New Playground
Tucked away in a basement on Lý Tự Trọng Street, right next to 26 Lý Tự Trọng Building, The New Playground is the city's first underground shopping complex. 
Every shop is fenced off with a wire mesh partition wall ornamented with an electric-charged glow, giving off an industrial vibe. 

Image credit: The New Playground
Since this place specializes in athleisure and hip-hop fashion, you'll find a variety of trendy denim cutoffs, artistic t-shirts, and hooded sweatshirts from only VND200,000 (~USD8.79). 
Aside from lots of clothing and accessories, this is also a perennial Insta favourite with lots of color-popping backdrops.

Image credit: @thenewplayground
Address: 26 Lý Tự Trọng, Bến Nghé Ward, District 1
Opening hours: 10AM-10PM, Daily
---
4. BLOQ – a one-stop leisure destination for multitaskers
---
Nestled inside the Western expat clave in District 2, BLOQ looks like an urban cluster in a shipping container-themed complex. 
Decked out in an airy and modern setting, the 300-sqm large BLOQ offers a wide range of restaurants and cafes selling Mexican, Thai, and Japanese food across three levels. You will also run into some shops here selling all things trendy, from embroidered jackets and shawls to hand-made accessories. 
There's even a barber shop, flower store, pilates class, and bakery here.
This well-ventilated, well-lit, Beverly Hill-styled nest is one of the most comfortable places to shop, dine, and work if you're a freelancer. 
Address: 19 Trần Ngọc Diện, Thảo Điền Ward, District 2, HCMC
Opening hours: 8AM-10PM, Daily
Telephone: 093 120 25 28
---
6. 42 Nguyễn Huệ – Saigon's must-see tourist attraction
---

Image credit: @chiakiindalat
This list cannot be complete without 42 Nguyễn Huệ, a destination that went from a repurposed apartment building to being a tourist spot itself. Built in the early 1960s, this building was initially used to house US government officials and military officers.
Home to a plethora of upscale restaurants overlooking the Nguyễn Huệ square and a good mix of homegrown fashion brands, this apartment building comes alive with glittering sign boards and festoons at night. 

Image credit: @boquynhanh215
For this reason, passers-by and local photographers are constantly searching for the perfect spots to capture the entirety of this 9-storey icon.
To find a way into this rustic gem, locate Nguyễn Huệ Bookstore, which is right next to the building entrance. You can't park your motorbikes here, so my advice is to park at the Lucky Plaza nearby and walk here.
Walk through the building entrance until you see a staircase on the right. Don't take the lift if you're here for the first time and looking to explore all the floors.

Image credit: @film.nathantho
Some of the fashion boutiques you'll find here include Heverly, Shop Nzim, Su Vitality, Pop Birdy, and Nosbyn. While most of the designs here are homegrown and this building is old, don't expect too much affordability in the retail prices here.
---
Hidden shopping complexes in Saigon
---
The shopping landscape in Saigon is frenzied. Besides high-end places such Saigon Center, SC Vivo City, and Diamond Plaza, Saigon has a plethora of tiny local boutiques hidden around the city centre. 
Not only do these age-old gems offer idiosyncratic apparel and accessories at reasonable prices, but they are also unique in architecture and for some, rich in history. If what you're looking for are not opulent brands or air-conditioning from the basement to the top but a unique shopping tour, then these places are for you.  
Also check out:
---
Cover image adapted from: @chiakiindalat
Enjoying The Smart Local Vietnam? Follow us on Facebook, Instagram, and LinkedIn for more stories like this.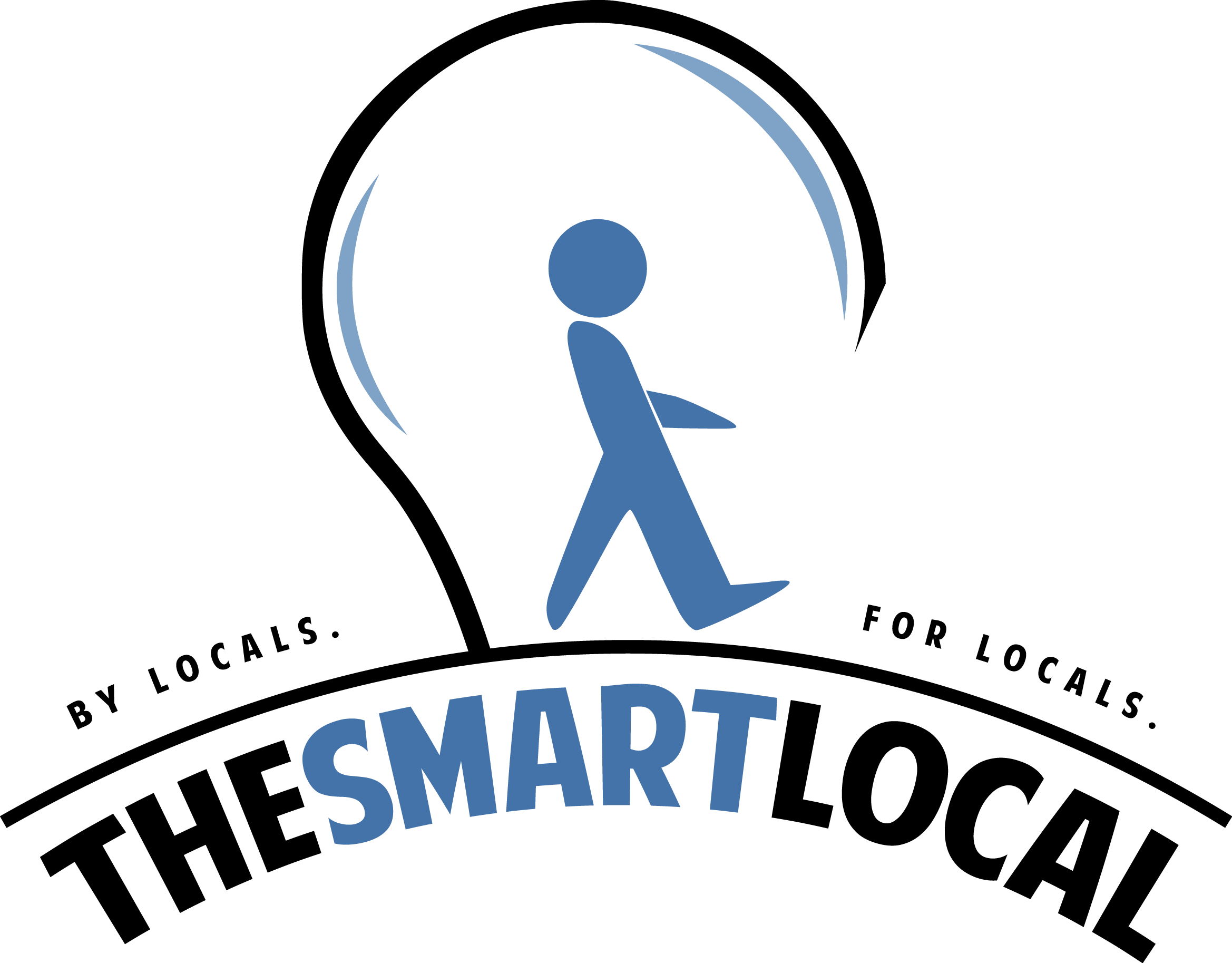 Drop us your email so you won't miss the latest news.