Childhood manga & comics
---
For any kid growing up in Vietnam during the 1990s and early 2000s, when the Internet was not as popular as it is today, manga and comics were a major source of entertainment in their childhood. We probably can all remember lining up in front of makeshift bookstalls on the streets after school to grab the latest volume of Dragon Ball or Doraemon.
After all these years, going back to them once in a while still brings a smile to our faces, so let's take a look at 9 childhood manga & comics that practically every Vietnamese kid grew up reading.
---
1. Doraemon – the childhood friend we all grew up with
---

Image credit: @hemxeoxo
Doraemon is a collection of several quirky short stories following clumsy third-grade Japanese student Nobita and his best friend Doraemon – a sentient robotic cat from the 22nd century who travels back to our era via a time machine, bringing with him tons of future technologies that he uses to help Nobita with problems at school and at home.
The series probably doesn't need much introduction – this is the manga that every Vietnamese kid grows up reading. Even today, copies are still being printed and sold widely at bookstores. Modern kids still love it, and we grownups also find ourselves going back to it every now and then to relive our fond childhood memories.
---
2. Detective Conan – thrilling murder cases that kept us hooked
---

Image credit: Anh Lan Trần
The story of Detective Conan follows Shinichi Kudo, a high school student who's a hardcore fan of Sherlock Holmes and has an immaculate talent for detective work. During an impromptu investigation into the activities of a criminal organization known as the Black Order, Shinichi was captured and force-fed a dose of poison.
Rather than killing him as intended, however, the poison shrunk his body into that of a 6-year-old boy. Taking on a new identity as Conan Edogawa, Shinichi went to live with the family of his childhood friend Ran Mori, whose father is a private detective. He hoped that by following Mr. Mori on his cases, he'd pick up the trail of the Black Order and find the antidote for the poison.

A train in Tottori, Japan decorated with characters from Detective Conan – a testament to the manga's popularity
Image credit: Zing News
The manga had us hooked for years thanks to its thrilling, intriguing murder cases, and even now, 26 years after its debut, there's still a sizable fan community looking forward to every new chapter. However, there are also many readers who've dropped the series due to its slow main plot advancement and many filler episodes.
Still, it always piques our interest whenever there's a new development regarding the Black Order, and surely we all look forward to seeing how the story will end – hopefully in the near future.
---
3. Dragon Ball – one of the most influential action manga
---

Some early copies of Dragon Ball in Vietnam
Image credit: @_hgthuyy_
Dragon Ball is one of the most influential manga franchises in the world, so it's no wonder that it's also massive in Vietnam under the name 7 Viên Ngọc Rồng (7 Dragon Jewels). Like with Doraemon, you can easily find its copies being sold in most bookstores to this day.
The plot revolves around Son Goku, who originally was based on the Chinese mythical figure Sun Wukong. It's not hard to see their shared similarities, such as their ability to ride clouds and use a staff that can change size at the owner's will. As the story goes on, however, it's revealed that Goku is a Saiyan – an alien race of talented fighters. Throughout the series, we get to follow Goku and his friends as they battle increasingly powerful foes to protect the planet.
Over the past 3 decades, Dragon Ball has been republished multiple times with major improvements in terms of quality. For those who grew up reading it in the 1990s and early 2000s, though, the first version is still the one that sticks in our memories the most – despite the fact that publisher Kim Đồng's translation back then had changed a lot of dialogue and character names at the time to make it quirkier and more kid-friendly.
---
4. Thần Đồng Đất Việt – a homegrown series that taught us Vietnamese history
---

Image credit: @ngocthuy1993
While Japanese manga the likes of Doraemon and Dragon Ball are no doubt huge, Thần Đồng Đất Việt (Viet Land's Genius) is a homegrown Vietnamese comic that's also achieved cult status. Set in feudal Vietnam, it introduced us to Tí, an incarnation of the God of Wisdom.
Even at a young age, Tí displays genius-level intellect and uses it to protect poor farmers from the oppression of the upper class – eventually going on to help the Emperor fend off a Chinese invasion.

Image credit: @phuong_lead
The story of Thần Đồng Đất Việt is adapted from records and folklore surrounding many famous scholars throughout Vietnam's history, and at the end of each volume, there would be real stories about the historical figure whom the chapter is based on.

To our young minds, the cute drawings were a far more interesting way to get to know our history than the usual lessons at school.
---
5. Dũng Sĩ Hesman – Vietnamese comic adapted from an US animation series
---

Image credit: @tk_manga
Dũng Sĩ Hesman (Hero Hesman) is a name that those who were born in the second half of the '90s or later might find unfamiliar as they were still too young when it was published. For '80s and early '90s kids, though, this was the comic that they'd line up for at streetside book stalls after school to get the latest volume.
Created by Vietnamese artist Nguyễn Hùng Lân, Dũng Sĩ Hesman is originally an adaptation of the US cartoon series Voltron, which tells of a giant robot made of 5 other lion robots. Piloted by a group of space explorers, it battles many threats across the galaxy and keeps the planets safe. The first few volumes stayed close to the source material, but afterward, the artist created his own characters and stories.

A high-quality collection of Hesman is incredibly rare and can sell for millions of VND
Image credit: @tk_manga
A total of 159 volumes were published between 1993 and 1997, but then the series stopped without a real ending. Regardless, full collections of the comic are still sought after by many nostalgic fans, and as there are so few of those left, they are often sold for millions of VND.
In 2019, author Hùng Lân also released a 160th volume as a tribute to the dedicated fandom, but said he didn't plan to continue with the series. Still, we were glad for the chance to meet our childhood friends one more time.
---
6. Nữ Hoàng Ai Cập – political ploys and dramas in Ancient Egypt
---

Image credit: @thuydung_khoaizungao
Back in the 2000s, while boys were absorbed with action fantasy manga such as Dragon Ball, it was Ōke no Monshō – known in Vietnam under its translated name Nữ Hoàng Ai Cập (Queen of Egypt) – that appealed to the girls.
The main character of the manga is Carol Reed, the daughter of a US millionaire who has a strong passion for studying ancient Egypt. After an excavation where her family's company discovers the tomb of a Pharaoh, they become the target of a terrible curse that leads to the death of Carol's father and her being transported back in time to ancient Egypt.
It is here that she meets and falls in love with the pharaoh Memphis, and thanks to her exotic Western beauty and modern knowledge that people at the time considered to be miracles, she's hailed as "the daughter of the Nile". This makes her a target for Egypt's rival empires, and soon the young girl finds herself caught in assassination attempts, political ploys, and open wars.
For years, thousands of Vietnamese kids were eager to follow Carol on her adventures across multiple locations in the ancient world, but alas, Nữ Hoàng Ai Cập falls into the same trap that many other hits have: It drags on longer than necessary and becomes increasingly stale. Currently, over 40 years after the manga's debut in Japan, we still haven't got a finale. It's got to the point where fans just want to see a satisfying conclusion to the story that many have come up with their own fanfic versions.
---
7. Jinđô – quirky football-themed manga
---

Image credit: @bao.p.mai
With its quirky plot following a mischievous boy and his school football team as they build their friendships, train hard, and compete against other strong teams, Jinđô was one of the manga that sparked our passion for football.
As was common for many manga in the 1990s-early 2000s, the Vietnamese translation of Jinđô at the time diverged a great deal from the source text, incorporating many Vietnamese idioms and common phrases and even changing the manga's title to make it more relatable to young readers. 
In later publications, the manga was reverted back to its original Japanese name Kattobi Itto and these naming and linguistic adaptations were also removed. Still, it is remembered by most veteran fans as Jinđô rather than its actual name.
---
8. Siêu Quậy Teppi – comedy manga with a message
---

Image credit: Thư viện manga ĐẤT MỚI
Comedy buffs are probably no stranger to Siêu Quậy Teppi (Teppi The Mischievous). The total lack of social skills from the titular main character, who attempts to join the modern world after having grown up with no one but his father in a secluded forest, has given us many a good laugh. Yet as the story unfolds, we get to see Teppi discover his passion for kendo – a form of Japanese swordsmanship – and through it, strengthens his bonds with other people.
Beneath all the humor, though, Teppi is a meaningful coming-of-age tale that emphasizes the importance of learning and making friends in growing as a person, with a message that with dedication and commitment, you can achieve your dreams.
---
9. Yu-Gi-Oh! – gave birth to a massively popular card game
---

Image credit: Tran Huy
Yu-Gi-Oh!, or Vua Trò Chơi (King of Games) as we Vietnamese call it, is a story about a shy teenage boy who – upon completing a puzzle game that's actually an powerful relic that his grandfather found in an Ancient Egyptian tomb – finds himself with a mysterious alternate personality. As the plot unfolds, the identity of this spirit that's occupied his body is gradually revealed.
Most conflicts in the manga is resolved through playing high-stakes games – sometimes with the players' lives on the line. Among these games, the most popular is Dueling, a card game where two opponents battle each other using cards with different abilities.

The manga spawned a massively popular card game
Image credit: @ace_cards_collectibles
The manga has left a huge impact, as it gave birth to the Yu-Gi-Oh! card game – the same game we see the characters play in the manga, except now we actually get to play against our friends. The card game has had several expansions since its 1999 launch and remains one of the most popular card games to date with a giant player base worldwide, going so far as to have many international tournaments held.
---
Childhood manga & comics of Vietnamese millennials
---
Today, we can find most of our childhood manga and comics online with high-quality Vietnamese translations, but they don't quite give us the anticipation of looking forward to the next volume or the excitement of finally getting to hold it in our hands as the physical copies did back then.
And if you're one of the lucky few who still have your old manga from back in the day, hold on to them for nostalgia's sake if for nothing else!
For more stories, check out:
---
Cover image adapted from @hemxeoxo, Anh Lan Trần, @_hgthuyy_, and @ngocthuy1993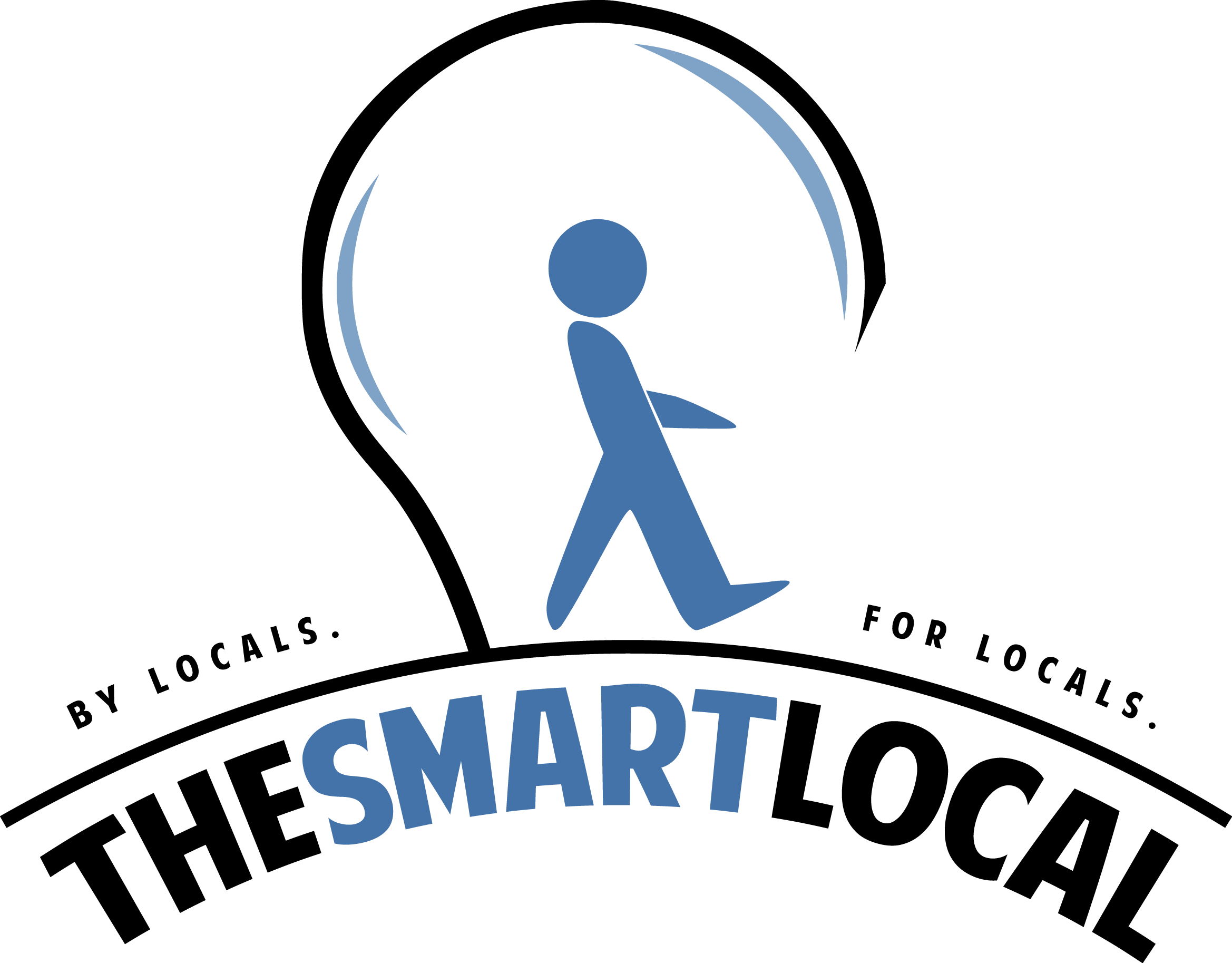 Drop us your email so you won't miss the latest news.