Youth Corps Service Week 2018
Image adapted from: Youth Corps Singapore
As millennials, we're often called the "strawberry generation" who care very little about contributing to society. In fact, it's the opposite that's often true. While we do want to help, we're stuck in a "paradox of choice" with hundreds of volunteering opportunities, but don't know how and where to get started.
From 10-17 March 2018, Youth Corps Singapore will be having their annual Youth Corps Service Week (YCSW), which is a good chance for millennials to give back to the community. Here's how you can be a part of YCSW 2018 and kick start your volunteering journey:
1. Receive funding to materialise your dream to help others
Image credit: Youth Corps Singapore
Those with a desire to help society may need a helping hand themselves to make their dreams become a reality. If you're interested to start an initiative and need seed funding, apply for the YCSW Community Service Project Fund from now till 31 January and receive a provision package to get your project rolling!
Besides receiving funds, the package will include photography and video services, free-use of The Red Box's facilities, as well as a place at the Volunteer Management Training course on 10 February.
Interested applicants can head over here to find out more, and submit their applications to youth_corps_enquiries@nyc.gov.sg.
2. Take your pick and find a good match to start volunteering
Image credit: Youth Corps Singapore
Your OGL days from poly or uni may just prove that you're the perfect fit as a YCSW befriender or coordinator. Depending on the cause you feel strongly for, there will be numerous roles and community service events for you to be part of during the 8-day volunteerism movement:
Nurture in Nature – for children and the environment
Maybe you've got a soft spot for children, or have always wanted a younger sibling to look after. At Nurture in Nature, you'll get a chance to become an abang or kakak for the day by making friends with less privileged children. Enjoy "walk in the park" conversations while learning about the environment and conservation.
Dates: 10, 14 March
Time: 7.30AM-1.30PM
Location: Sungei Buloh Wetland Reserve
Art-bilities – for special needs and the arts
Get your hands working at Art-bilities, and form new friendships with PWIDs through a fun-filled day of arts and crafts. You'll get to show your creative side and teach basic art making like vegetable printing.
Dates: 10, 13, 14, 16, 17 March
Time: 8.30AM-1.30PM
Location: The Red Box
Creative Hands, Curious Minds
Those interesting in learning about culture and heritage, and who are good with the elderly and the young can join Creative Hands, Curious Minds and join both age groups in their tour through the Malay Heritage Centre, Sun Yat Sen Nanyang Memorial Hall, and The Peranakan Museum. If you've never visited any of these museums, this is a good chance to get to know more about different cultures in Singapore.
Activities like ice breakers, chit-chat sessions, and Arts & Crafts will also be held. So rest-assured, this will only be a fun-filled day with no excuse to idle about!
Dates: 10, 15, 16, 17 March
Time: 8.30AM-2PM
Location: The Peranakan Museum, Malay Heritage Centre and Sun Yat Sen Nanyang Memorial Hall
Chinatown Trail
Here's a time to step into the shoes of the early pioneers and appreciate the role they played in Singapore's development. At the Chinatown Trail, volunteers will walk with participants through history in the Chinatown Heritage Centre. Aside from opportunities to take picturesque photographs with the young participants, you will also get to bond with them during lunch and Wushu activities.
Dates: 10, 13 March
Time: 8.30AM-1.30PM
Location: Chinatown Heritage Centre
The Greenies – for the environment
If Leonardo Dicaprio's Oscars speech on climate change stirred something in you, maybe it's a sign for you to roll up your sleeves and join The Greenies. Here, volunteers can keep themselves and mother nature healthy through environmental patrol and clean-up with Waterways Watch Society via bike or kayak!
Dates: 10 March
Time: 8.30AM-3.30PM
Location: Waterways Watch Society
Volunteer for the Youth Corps community service events here.
3. Be a part of the media crew and spread the good word
Image credit: Youth Corps Singapore
Introverts who find socializing to be extremely awkward, but still want to be a part of YCSW can contribute as a crew member by helping with social media coverage and behind the scenes management. You can put your hard skills to good use, and even include your contributions in your resume.
If you're constantly posting IG stories and coming up with witty captions online, being a Social Media Volunteer may just be your calling. During YCSW, you'll be managing the event's IG account by capturing heartfelt moments and documenting them in the form of photos, short videos and IG stories. You won't need a fancy DSLR to do the job – your phone camera will work just fine!
Those who took up events management in uni, or who are always the "in-charge" for squad outings can also sign up as a logistics crew and help in the smooth running of the event.
Note: Orientation and training will be carried out on 3 March 2018. You can sign up under the respective YCSW events as a crew member here.
4. Make your grandparents proud by reaching out to the senior citizens
Image credit: Youth Corps Singapore
Those unable to make it to any YCSW event can still give volunteering a go at YOLDEN (Arts) – a regular befriending programme which fosters intergenerational bonding through art.
With YOLDEN, you'll do more than just helping an uncle cross the road or listening to them talk about their day. Instead, both you and the elderly will experience art-based activities together such as paint-blowing and bean mosaic – all of which are therapeutic and offer a way to express themselves.
Image credit: @youthcorpssg
Being a longer term programme, YOLDEN is suitable for youths who are more serious about entering the volunteering scene. With more frequent meetings and activities, you will be expected to up your commitment levels – but also expect to forge deeper and more meaningful friendships with fellow volunteers and the elderly.
Don't worry if this is your first time volunteering at a nursing home. There will be training conducted to equip you with befriending skills, such as the "Dementia Champions" training!
Apply to be a Volunteer Befriender here.
5. Join the "orientation programme" to know what you're in for
Image credit: Youth Corps Singapore
Whether you're a "seasoned" volunteer or just starting out, you can take part in lead-in workshops organized to prep you and your friends for YCSW. Volunteers will also familiarize themselves with the causes and beneficiaries such as seniors, persons with intellectual disabilities (PWIDs), as well as less privileged children and youths.
From programmes like Staying Young at Heart and the Dialect Workshop, the curated dialogues and workshops will equip you with skills that'll not only help your volunteering efforts but also interactions with your grandparents or younger siblings.
View the complete timings for the lead-in workshops here.
A little effort goes a long way
Image credit: Youth Corps Singapore
Even if you've never volunteered a day in your life, it's never too late to start. Take part in these volunteering programmes at Youth Corps Service Week 2018 for a chance to make new friends and put a smile on someone's face.
---
This post was brought to you by Youth Corps Singapore, a part of National Youth Council.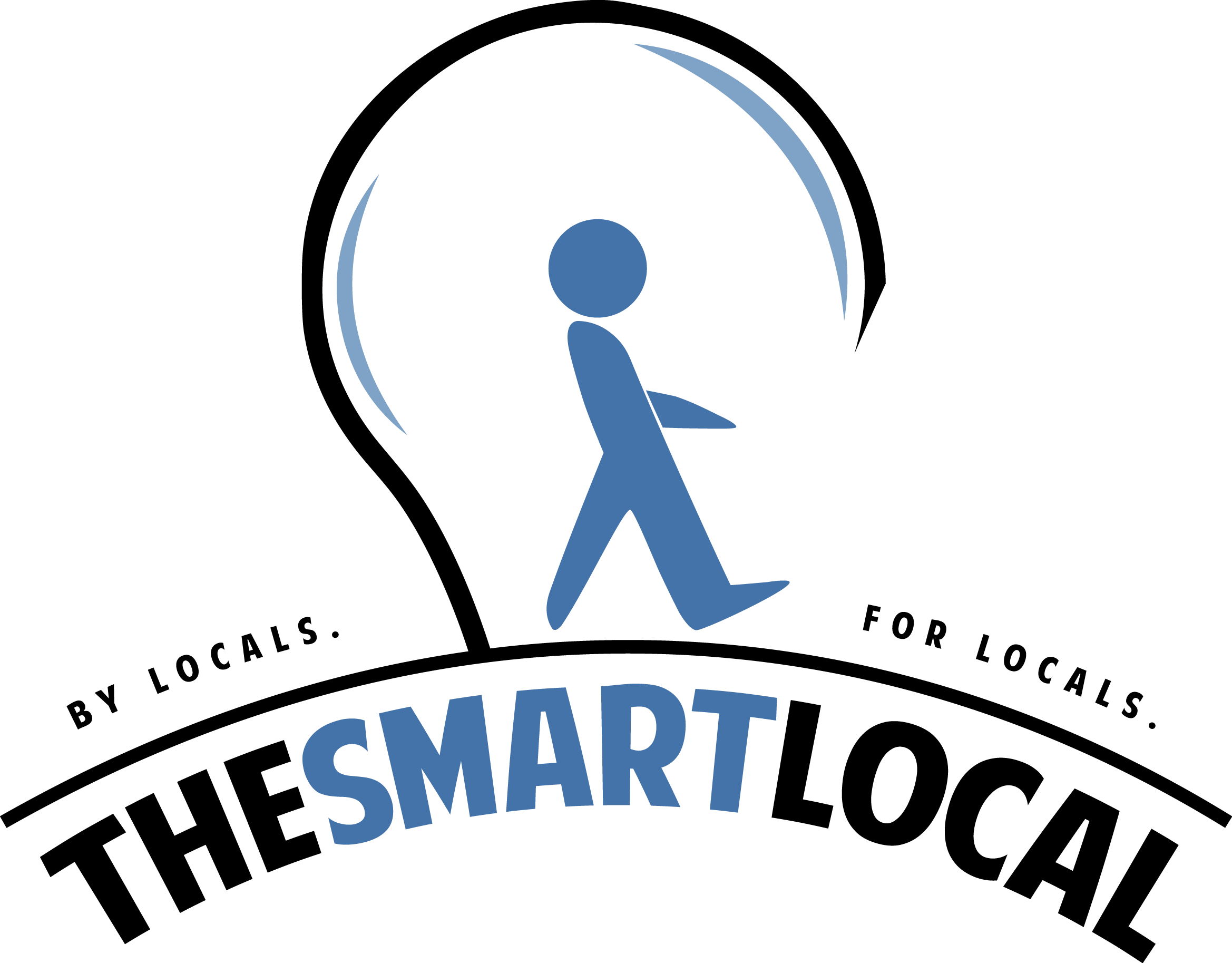 Drop us your email so you won't miss the latest news.