About Xi'An, China
Having only been to populous cities in China like Shanghai, Beijing, Tianjin and Xiamen, I've always wondered what it was like to travel to other parts of China. Chinese history lessons in school had sparked my curiosity to explore and experience the rich culture and long history of China first hand.
I guess my reservations against visiting other cities in China originate from the tiered system the Chinese government imposed – the Chinese government classifies cities according to population sizes, development of infrastructure and services, historical and cultural significance and the cosmopolitan environment of the city. Despite having friends from these smaller provinces, skepticism engulfed me and I backed out each time I had the chance to travel there.
This time, I decided to take the leap of faith and visit Xi'An, capital of Shaanxi Province. This second tiered city does not pale in comparison to vibrant and cosmopolitan cities like Shanghai and Beijing. It is almost impossible for me to comprehensively pen down my amazement with Xi'An city but I'll do my best.
Here are 10 reasons why Xi'An is an ideal destination to visit in China for city dwellers like me.
1. The most ancient city of China with 5000 years of history
Mainland Chinese would tell you, "go to Shen Zhen for 10 years of Chinese history, Shanghai for 100 years, Beijing for 1000 years and Xi'An for everything."
Xi'An is the most ancient city in China. History buff or not, you will be amazed and overwhelmed by the Zhong Hua 5000 nian it has to offer. Xi'An was the nation's capital for 11 dynasties, so you'll get to see the transitions and influences from the main four feudal dynasties – Qin, Han, Tang and Ming.
Xi'An City retains the Muslim community that came through the Silk Road from the Middle East during the Tang Dynasty. Located north of the city center, you will find small lanes aligned with stalls selling authentic hand-made Muslim food and exquisite souvenirs.
Crumbled Unleavened Bread in Muffin Stew (羊肉泡馍).
This is a distinctive snack of Xi'An; a traditional nourishing meal not only for the locals but visiting foreigners. 羊肉泡馍 is made from broiling flavourful meat on charcoal fire.
2. Feast on 44 types of dumplings
Having been the nation's capital for 11 dynasties, Xi'An is also the birthplace of the traditional dumpling. It was here where the art of creating the tastiest and most delicate dumpling flourished.
A haven for dumpling connoisseurs, your palate will be stimulated by the varying flavours, shapes and colours along with their elegant names and stories.
While many would say no visit to Xi'An is complete unless you've seen the Terra Cota Warriors, a dumpling feast would have to go on this list too.
3. Perfect infusion between cultural sites and cityscape
Despite its rich and long embedded history, Xi'An's ancient culture does not hinder modern daily city life. Instead, it adds vibrancy and identity to this town; cultural sites add character to the city.
A good post-work activity is lingering around the cultural sites, admiring them as they light up.
4. Second-tiered city that joined the new premier league
Expect nothing less from Xi'An compared to first-tiered cities like Shanghai and Beijing. It is a city with its own nature, own identity and own pace of life. You can compare it with Beijing's cultural sites but Xi'An is very different. It is more a home to old communities where you can find your own sense of belonging.
Most importantly, with only 8 million people, public transports are more comfortable compared to the sardine-packed cities. You'll also have no trouble finding your favourite international brands in the city.
5. No air pollution; clear skies on most days

City View from Grand Park Hotel
Touring around Xi'An city, you may notice the massive constructions of better infrastructures and the sudden burgeoning of skyscrapers in the city centre. However, you do not have to slap on N95 masks and fear an imminent lung cancer diagnosis.
You get clear skies on most days.
6. Helpful and friendly people that will touch your heart
Noelle feeling accomplished on the plank
Lose your stereotypical preconceptions of rude and rowdy mainland Chinese. The quote "it is during the worst time of your life that you'll get to see the true colours of people" is undeniably true. As amateur mountain climbers, we were making a big fuss at the most dangerous trail at Hua Shan.
However, nothing but patience and helping hand, literally, were rendered. Be sure to check out our Mount Hua Shan article below! Here's our highlights video.
7. Toilet Culture
To better understand the culture of a place, you don't have to go to their national monuments or museums.
Go to their toilets.
Japan has their automated heated toilets. Europe has their bidet toilets. When in China, unlock and have fun like the Chinese.
8. Pomegranates at your disposal

Pomegranate Tree at Huaqing Garden
Lintong district, one of the nine districts of Xi'An, is not only the hometown for Terra Cota warriors but also eminent for pomegranate growing town. Pomegranate was brought to China from Persia through the Silk Road during Han dynasty. There is a Lintong Pomegranate Festival during mid September every year.
9. Big, crunchy and sweet grapes from the vineyard
Grape-growing in China dates back to at least 4000 years. Predating the Vitis Vinifera grapes from France 200 years back, it was already grown in imperial city of Xi'An in 128BC, seeds brought back by Han envoy, Zhang Qian, from foreign wine-loving kingdom.
If only you could witness how many of these grapes I had every night.
10. Renowned mountains at your backyard
Unlike most countries where you have to take at least half a day to get to national parks, in Xi'An, you can do impromptu mountain hiking with a mere hour's drive from the city.
Hua Shan is just 120km (75 miles) away from the city. Hua Shan Mountain's South Peak Plank Walk is one of the world's most adventurous trails and is easily the top 5 scenic mountains in China.
A stone's throw away from the well-known Terra Cota Warriors and HuaQing Hot Spring is LiShan Mountain. It is easily accessible via trains and buses from Xi'An city.
What are you waiting for?
I couldn't be happier spending a week over in Xi'An city and I hope this post has cleared any reservations you have about smaller provinces in China. This post also aimed to provide an informative guide of what Xi'An city has to offer apart from their 2200 years old Terra Cota Warriors.
Travellers keen to go back in time to the historic city of Xi'an (西安) are nowable to do with the only direct flight from Singapore to Xi'an by Scoot. Starting from 15 May 2014, thrice-weekly flights will depart from Singapore every Tuesday, Thursday and Saturday for Xi'an.
Local comfort food such as Braised Fried Fish with Rice and Beef Rendang with Briyani are served on Scoot's flights.
Our week in Xi An was made more comfortable by Grand Park Hotel's top-notch services which came with a view overlooking the South Gate of Xi An.
If you have anything interesting about Xi'An city to add on, do let us know in the comments below.
More Guides to Xi'An & China:
---
This post was made possible by Scoot and Park Hotel Group.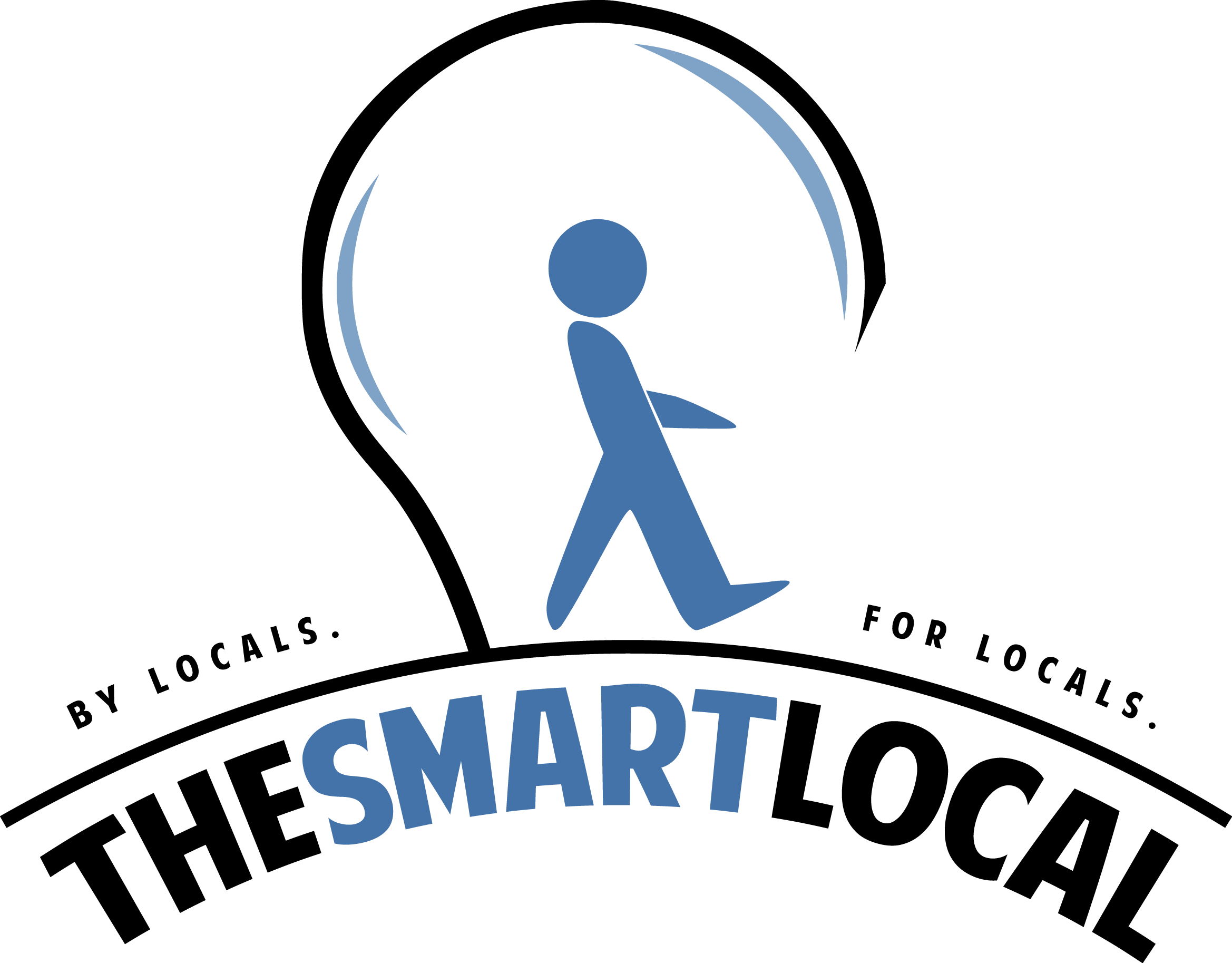 Drop us your email so you won't miss the latest news.