About Punggol
People may laugh at Punggol residents for living in ulu land, but here's what they're actually missing out on – waterfront housing. Imagine coming home after a long day, taking a walk downstairs, and basking in the sunset by the waters…
It may sound like a scene right out of a movie, but after the completion of Punggol Waterway in 2011, residents enjoy just that. Once the plans to revitalise Punggol are completed, Singaporeans can move into 18,000 new HDB and private flats, kayak or canoe down the waterway, enjoy al-fresco dining, and jog along the river.
Having seen so many glorious pictures of Punggol Waterway Park's sunsets, my colleague and I decided to head down to Punggol to explore the area. If you think Punggol is too far out to travel to, here are 20 reasons that'll change your mind.
1. Ride a Hipster Bicycle for a Day
Whenever I'd walk past Tokyo Bikes at Haji Lane, I'd stand outside and stare. The colourful city bikes are just so pretty, but sadly, the prices are pretty steep as well.
During my recent visit to Punggol Waterway Park, I chanced upon Go Cycling at Punggol Point End, and lo and behold – they were renting hipster bicycles! Needless to say, I ignored all the boring mountain bicycles and went straight for one.
Address: Punggol Point Park
Opening Hours: 10am – 8pm (Mon – Fri, Last rental at 7pm), 9am – 9pm (Sat & Sun, Last rental at 8pm)
2. Pose with the Instagram Tree
Many of you would have seen a picture of this solitary, balding tree on our article on most Instagram worthy places in Singapore. The Instagram Tree is a popular place among wedding photographers and soon-to-be married lovebirds.
Located along Punggol Waterway, it is a must to pose next to the tree and join the legion of Instagram Tree fans.
Address: Punggol Waterway Park
3. Play Hide-and-Seek at Lalang Fields
Source: @bellywellyjelly
Punggol has not just one, but two Insta-worthy places. Unlike the Instagram Tree, the lalang fields are harder to find, and are best visited in the early mornings or late afternoons. Catch the soft glow of the sun as it hangs low in the sky – which for the girls, naturally makes your skin look softer too!
Address: Tebing Lane
4. Go Late Night Prawning
Prawning is the new fishing – it's less strenuous, has a higher success rate, and it's great for bonding. Best of all, you don't have to bring any heavy equipment along, as fishing rods are available and bait is provided.
Barbecue the prawns over a charcoal fire and polish them off with a few drinks. It's best to go with your friends as you'll be spending most of your time chatting, waiting for a hungry prawn to finally take your bait! If you're looking for more activities to do at night, also check out our article on 45 late night dating places.
Address: 6 Tebing Lane #01-04 Singapore 828835
Telephone: +65 6447 8693
5. Try Your Hand at Fishing
Once you think you've mastered prawning and are ready to move on to fishing, spend an afternoon at Punggol Jetty. Bring plenty of sunblock, water, and your beach hat as you endure the sizzling heat, and hope that the fish are hungry!
If you're still unsuccessful, there are many other fishing spots along Punggol Promenade for you to try your luck.
Address: Punggol Point
6. Savour the Freshest Seafood
If you're not the type to catch your own seafood, satisfy your hunger pangs at the Punggol Settlement instead. With a row of restaurants to satisfy even the pickiest eaters, choose anything from Thai and Japanese to French cuisine!
Furthermore, there is an interestingly high concentration of seafood restaurants in the area, such as House of Seafood, Jing Long Seafood Restaurant, and Punggol Seafood (Old Hock Kee).
Address: 3 Punggol Point Road, The Punggol Settlement #01-01/02, 828694
Telephone: 6466 9000
Opening Hours: 11am – 2pm, 5pm – 11pm
7. Check Out Singapore's First Outdoor Gym
LOOK.GOOD.NAKED! brings gym equipment outdoors, fitting their X-trainers and runners with wheels, offering a full-body cardio workout where you'll have to twist and turn just to steer. And if you despair while exercising, at least you'll be treated to a great view of the waters and Pulau Ubin. The ultimate workout: going uphill.
Equipment rental starts at $12/hour.
Address: 3 Punggol Point Road, The Punggol Settlement, #01-14 (Corner) S(828694)
Telephone: +65 91516564
Email: info@lookgoodnaked.sg
8. Explore Lorong Halus Wetlands
Before Pulau Semakau, did you know that Lorong Halus Wetlands used to be a landfill? Although Lorong Halus is no longer a landfill, there is still waste buried beneath it, and when it rains, the water that passes through can be toxic. The wetlands were constructed to prevent this water from flowing into the reservoir.
Nature lovers will appreciate the abundance of birds and wildlife – there are bird watching groups you can join, or otherwise, learn a thing or two from the information boards around!
Address: My Waterway @ Punggol
9. Ride a Pony
Horse riding is not just for cowboys or royalty. Gone are the days of membership-based riding – Gallop Stables gives everyone the opportunity to ride a horse, without having to pay an arm and a leg for it!
Besides horse or pony rides, its newest outlet at Punggol Ranch offers exclusive carriage rides, allowing you a Cinderella experience sitting in a carriage as the horse trots off. For something milder, you can spend some time feeding ponies.
Address: 900 Punggol Road Singapore 829168
Telephone: 6690 0900
Email: enquiry@punggolranch.com
10. Have Sembawang White Beehoon for Breakfast
Residents of the north-east, rejoice! You don't have to travel all the way to Sembawang for its famous Sembawang white beehoon, as they have opened a second, air-conditioned outlet at Punggol Settlement.
Expect the same standard of beehoon and side dishes, albeit with slightly higher prices – you're paying for aircon after all. Queues here are equally insane, so come early!
Address: White Restaurant, The Punggol Settlement, 3 Punggol Point Road, Singapore 828694
Telephone: 6702 2002
11. Go Jogging Along the Promenade
During the early mornings or late afternoons, it's a pleasure to jog along Punggol Promenade and Punggol Waterway Park. It's not too crowded as people don't really come here, and if it gets too hot, there are shelters to duck under and hide from the heat. With many uphills and downhills, you're guaranteed a good workout.
Address: Punggol Waterway Park, Sentul Crescent Road, 822313
12. Catch the Sunrise and Sunset
You can catch both the sunrise and the sunset at Punggol – at bridges which are mere kilometres apart. Catch the sunrise at the Sunrise Gateway along Punggol Promenade, spend the rest of the day at Punggol, and then catch the sunset at the Sunset Strip in Punggol Waterway Park.
Address: Punggol Waterway Park, Sentul Crescent Road, 822313
13. Join Your Friends for Futsal
If you're looking for a kickabout but are never able to get a slot at the Balestier or Kallang futsal courts, there is now an alternative. Futsal is suitable for both the fit and not-so-fit, with smaller pitches that emphasize technique and teamwork more than stamina. Grab your friends and have a game or two at a new location!
Address: Punggol Sports Hub, 6 Tebing Lane, #01-05, Sports Hub Punggol Singapore 828835
Telephone: 9644 3715 / 6242 0772
Email: enquiries@ubersports.com.sg
14. Indulge in a Japanese buffet

credit: Nasuha R
If you're a fan of BBQ but you're too lazy to set up your own, Sakura Charcoal Grill & Shabu Shabu is the answer. A Japanese buffet with everything you could ask for – seafood, sushi, vegetables, dessert – there's even a great view of the marina to boot! Check out our list of Japanese buffets here.
Address: Marina Country Club, 600 Punggol 17th Ave, Singapore 829734
Telephone: 6385 8197
15. Have a Unique Staycation
If riding the horses at Punggol Ranch didn't fully satisfy your cowboy adventures, here's a way to prolong your stay in the prairie – spend a night in the wagons! With 30 wagons at Punggol Ranch, you'll be within a short distance from the barns, and talking a walk in the middle of the night to visit the horses isn't a problem.
Punggol ranches also made it to our lost of 10 best non-hotel staycations in Singapore.
Address: 900 Punggol Road, Track 24 , Punggol, Singapore
16. Can't Sleep? Have Late Night Supper
Located near Punggol Ranch, the place is slightly ulu, but when it's the middle of the night, you don't have a choice. Besides specialising in all things bacon, such as Bacon-wrapped Enoki, main courses like chicken cutlet and smoked salmon cold soba are also available.
Address: 900 Punggol Road, Singapore 829168, (Located Inside Punggol Ranch)
Telephone: 64895679
Email: info@baconbooze.com
Opening Hours 3pm – 1am (Tues – Fri), 9am – 1am (Sat & Sun)
17. Revisit History at Punggol Beach
Punggol Beach, with its unique array of boulders lining the shore and pristine sands unmarked by rubbish, is peaceful on most days. Yet, this same spot was the scene of the Sook Ching massacre during World War 2, where 300 to 400 civilians were gunned down.
Human remains are still being found today, but don't worry – Changi Beach and Sentosa were also used as killing grounds, and these places are still teeming with visitors! Memorial plaques have been installed at Punggol Beach, and the place is also on National Heritage Board's list of historical sites.
Directions: Alight at Punggol MRT. Then take Bus no 84 to the end
Address: Punggol Point
18. Test Your Accuracy with Soccer Golf
Soccer golf combines the best of both soccer and golf, with the same 18-hole characteristic of golf, but using your legs and a football instead. A test of precision and accuracy, navigate the obstacles, ditches and mounts, and attempt to kick the ball into the hole with the least possible moves. Best of all, cool yourself down with a drink, loosen up, and have fun with your family and friends!
Address: 900 Punggol Road (end) – Track 24, Singapore 829168
Telephone: (65) 6779 1031
19. Relieve Your FPS Experiences with Laser Tag
Laser Tag is a real-life combat simulation game, where your team has to dodge obstacles, shoot your opponents down and achieve team objectives and missions.
No actual bullets are used – instead, players "shoot" an infrared beam, and if you're shot, your sensor detects the hit. No more bruises or injuries! Contact the WOW experience here for more details.
Address: Punggol Ranch, 900 Punggol Road Singapore 829168
20. Admire the 'Graffiti'
I was cycling past this very spot when I spotted this and stopped right in my tracks. Not graffiti per se, but this mural is a visual depiction of Golbert Koh's poem, Accident by Sonny Liew. An interpretation of robotic love, this display is part of project LAVA, an initiative by numerous government boards that aims to engage audiences through art installations inspired by literary works.
Address: Along sunset strip at Punggol Waterway Park
An Action-Packed Day At Punggol
Pack your umbrella and sunblock along as you spend an exciting day in Punggol! From catching the sunrise and playing futsal to stuffing yourself with seafood, there's always things to do in Punggol.
With even more upcoming developments, Punggol will be the place to go for watersports and outdoor adventures in the future!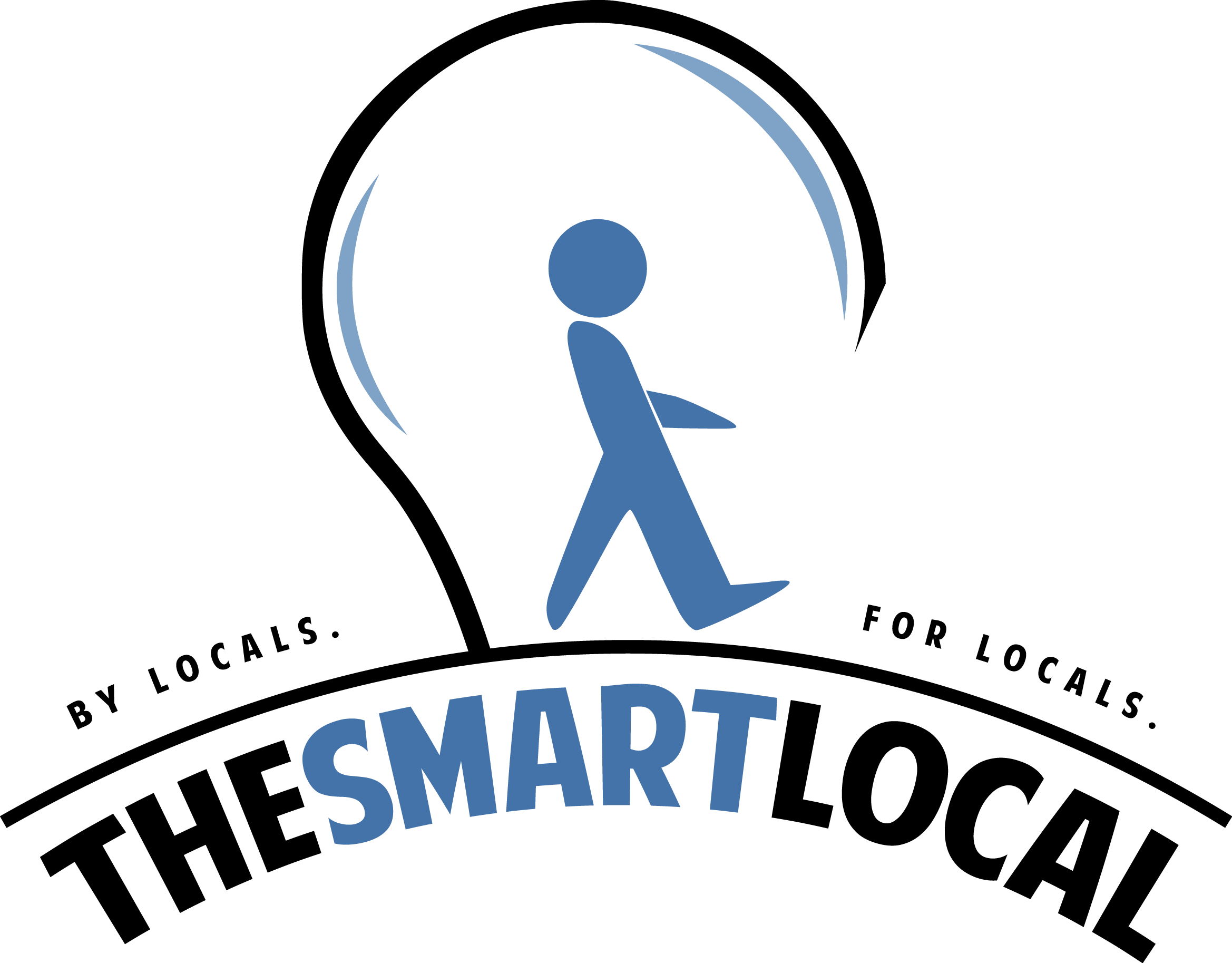 Drop us your email so you won't miss the latest news.