Malaysia Boleh!
Genting Highlands is a place where most 90s kids would've been to at least once in their childhood. Not me, though. I've never been acquainted with the place, but I've heard a little about the long bus ride, the fog-filled view in cool weather, and the legendary Space Shot ride in the theme park.
A month ago, I didn't know much about Genting Highlands. Now that the theme park isn't operational, I figured the whole place would essentially be a casino in the mountains. But my recent trip to Genting certainly proved me wrong – there's a wide range of activities to keep first-timers and regular customers alike entertained for a good weekend.
Read on to find out why it's time to plan a weekend getaway to Resorts World Genting.
1. It's a cool respite from the heat and haze without jetting off
When we visited the mountainous Genting Highlands, the air was really clear – something Singapore has missed for months. An N95 mask would be so out of place here. Furthermore, the temperature was about 21 degrees Celsius – that's colder than most of the air-conditioning back home!

There are several outdoor points to gaze at the highlands as the cold wind blows in your face – that's a climate you can't find even at the highest point of Singapore.

Not nearly cold enough for you? Hop on over to First World Plaza's Snow World , where you'll need to put on a jacket, gloves, and wellingtons. And it still isn't enough cover for skinny people. I couldn't feel my face for a while after exiting.

Nonetheless, it's certainly worth braving the cold though – the interior is tastefully decorated and there's even a snow slide!

Price: RM19 (SGD6.50) for adults, RM15.90 (SGD5.3) for children
Book here.
2. You get to spend your 7-hour coach ride in top-notch comfort
If you're gonna be on the road for 7 hours, you'd better make sure the ride isn't painful! Coach rides are notorious for their limited legroom, cramped seats, and little entertainment other than the palm trees that line the route to Genting. But that's not something you've to deal with on the Solitaire coaches from Transtar.
The seats were some of the most comfortable I've sat in. Not only can you fully recline your seat and raise the leg rest, there's even a power plug for you to charge your gadgets so your phone doesn't run out of juice. On top of that, the in-coach entertainment system is updated with some of the latest movies and live concerts.


A butler will also appear out of nowhere to serve tea and coffee regularly – much like a flight attendant. Be careful not to drink too much though – the coach doesn't come equipped with a toilet!
Price: A return trip on the Solitaire coach costs about SGD110.
Check seat availability here.
3. There're enough dining options to leave you spoilt for choice
Contrary to popular belief, dining in Genting is more than just McDonald's and Marrybrown. If your family's palates are more suited to Asian flavors, try Imperial Rama – a restaurant specializing in traditional Chinese food with Thai influences.


These two trendy prawn flavours – salted egg and wasabi – had us finishing up every last crumb on our plate.


We tried the Durian Tempura, which is essentially fried durian that exquisitely oozes out onto your plate when you cut it. You'll wanna get a spoon to scoop up every bit of the fruit's goodness.


I would highly recommend the Tom Yum Prawn soup too – a fully flavoured broth that's sweet without being too spicy, rounded up nicely by the fleshy king prawns.
However, if you're craving for some hearty, western fare to fuel up for a day of activity ahead, Bubbles & Bites will fit the bill just fine. They offer western foods like T-Bones steaks and pizzas, with sparkling wines and alcoholic juices from all over Europe.


Malaysia's food culture is largely found on the streets of Penang and KL, and Genting isn't exactly a destination that people would visit for food. But after eating at these places, I've reached a verdict that the culinary offerings far surpass my expectations!
Price: A meal at Imperial Rama will cost around RM100-200 (SGD33-67) per person, while a meal at Bubbles&Bites will cost about RM50-100 (SGD17-33).
4. Stay at a 4-star hotel for less than S$50 a night
Do you know where the largest hotel in the world is? Well, Las Vegas would be a good guess. It has 6 of the 10 world's largest hotels. But the largest hotel in the world is actually the First World Hotel, in the Genting Highlands.


The First World Hotel.
The hotel has 7,351 rooms and is quite well-maintained for a large hotel establishment as such – one can only speculate at how many bellboys and chambermaids they have. Most would've heard of First World Hotel, but what about the alternative Awana Hotel?


The Awana Hotel.
Awana Hotel is a 4-star establishment with family-oriented facilities, like a golf course and a sports centre, but more on that later. A room for 3 costs around RM150 (SGD50) per night – an easy and comfortable choice for families traveling on a budget. But if you'd like something extra for a luxurious stay, they've got what you need too:


Instead of spending the whole day cooped in a hotel room, take time off to explore the MSpa, equipped with a gym and jacuzzi, and offering 8 different treatment options to rejuvenate after a long day. Depending on your choice of treatment, a session here can set you back between RM200-800 (SGD67-267).
Price:: ~RM150 (SGD50) a night
5. …which comes with an indoor recreational sports centre!

At the Awana Hotel's indoor sports centre, you can try a healthy variety of sports such as indoor archery, table tennis, squash, pool, and even indoor abseiling. Our little group tried indoor archery – after a brief tutorial on how to hold the bow and shoot accurately, we were good to go.
It's fun for all as you try to outdo your friends on getting as many arrows into the yellow and red areas as possible. Take note – the very centre marks a bullseye, or 50 points.
Practicing your accuracy is very affordable too, at just RM20 for 50 arrows, or RM38 for 100 arrows.
6. EVERYTHING at Genting is significantly cheaper
Before I arrived in Genting, I was told to take advantage of the shopping and movie prices here. For starters, a ticket costs less than half the price in Singapore!


But this just in – the exchange rate is at an all time high. So if things used to be cheap, they're now REALLY cheap. With shops like the Nike Factory Outlet in the First World Plaza, you can buy from international brands at 'discounts'. Thanks, S$1 = RM3.03. At this point, it seems like the only thing more expensive across the Causeway is bubble gum. May the rate always be in our favor.


Source
7. Go glow-in-the-dark bowling for only RM8
Genting Bowl is, simply put, a bowling alley with shining neon lights illuminating the long, beautifully waxed lanes. Complete with clubbing music that set the place's ambience, this is a bowling experience unlike any other. The service was outstanding too. When a friend of ours wanted to join in mid-game, the friendly staff offered to restart the entire game for us for free!


You can possibly go glow-in-the-dark bowling all night long, especially when a game only costs RM8 (SGD2.70). Heck, that can barely buy you a happy meal in Singapore.

Price: RM8 (SGD2.70) per game
8. Laugh your sides silly at Ed Alonzo's Psycho Circus

The latest travelling act to hit Genting's theatres, magician Ed Alonzo, will leave you wondering for hours how he transformed a duck into a beautiful assistant. His traveling circus comes with a sword-swallower from Australia, and a fire-eater from Japan.


From one act to another, I enjoyed Ed's unique brand of humour the most. When a member of the audience declined his invitation to participate in the hour-long show, he went up to him and said, "No, you have to help me out here."
If you get selected while watching the circus, it doesn't hurt to be a good sport!
Price: RM168 (SGD56) for adults, RM88 (SGD29.30) for children
Get 2 free tickets when you book a room package at the First World Hotel! Room packages start from RM150 (SGD50).
9. Relive your childhood on a cable car ride

Before we took to heights on our virgin roller coaster ride, or to the skies on our first vacation, taking a cable car ride was one of the most exhilarating things to do as a kid. But instead of blowing $29 on the joyride from Mount Faber, relive that at the Genting Skyway, which costs only – get this – RM6.40 (SGD2.10)!
Soaring through the skies over sprawling green forests, the Skyway Cable Cars will take you all the way from the township of Gohtong Jaya to the Resort Hotel in the Genting Highlands. For those who want to try a cable car over a landscape different than the Sentosa waters, at such a low price, there's just no reason not to.
Price: RM6.40 (SGD2.10) for a one-way ride
10. Scare yourself silly at First World Plaza's Haunted Adventure

Trying hard but failing.


If you missed the Halloween Horror Nights 5 at USS, this is a great place to scare yourself silly. Be careful – those walls might just be doors, and that statue might have a pair of eyes ardently watching every breath you take.
Your group may well end up like ours – everyone was scampering to the back of the line so as not to be the first to face the shades of darkness. It was intimidating, but as the warning video said, "no one in these walls will touch you, and thus you should touch no one".
Please handle the ghosts with care!
Price: RM45 (SGD15) for adults, RM40 (SGD13.30) for children
Children under 90cm can also enter as long as they are accompanied by an adult.
11. Be entertained by Alvin and the Chipmunks at their Christmas Concert

From what I've heard, the three chipmunks – Alvin, Simon and Theodore – were on an epic road trip when they decided to make a pitstop in the Genting Highlands. Things went awry when the chipmunks messed up (they always do) and tripped over stage wires and injured dancers. But the show must go on, and it's up to them to save the day.
You'll simply have to join these furry friends for their frantic antics at this Christmas live show, free for all to see at the First World Plaza stage every day of December.
If you're travelling there around the Christmas period, they'll also be making themselves heard at First World Plaza's Universal Walk along with lots of fun and games for the whole party, including a giant luggage-themed Christmas tree and a memory test game with exclusive merchandise available to be won.
Happening at: Times Square Stage, First World Plaza
Show times: 1 December 2015 – 1 January 2016, 12pm – 12.30pm, 5.30pm – 6pm, 7pm -7.30pm
Genting Highlands really surprised me. I didn't think I could find such cool, temperate weather just 7 hours from Singapore – it's like a winter wonderland in the region!
When you're not relaxing in your hotel room, there's entertainment for the whole family out there. The little ones can catch exciting circus acts, while adults can pamper themselves at the spa or go cosmic bowling. Complete with an array of restaurants, you'll have no problem concluding the day with a sumptuous meal.
To top it all off, you can travel to Genting on a full-fledged, comfy coach journey that's comparable to an airplane ride. Complete with affordable lodging options with family-friendly activities, a trip to Genting Highlands could potentially be the next budget weekend getaway.
---
This post was brought to you by Resorts World Genting.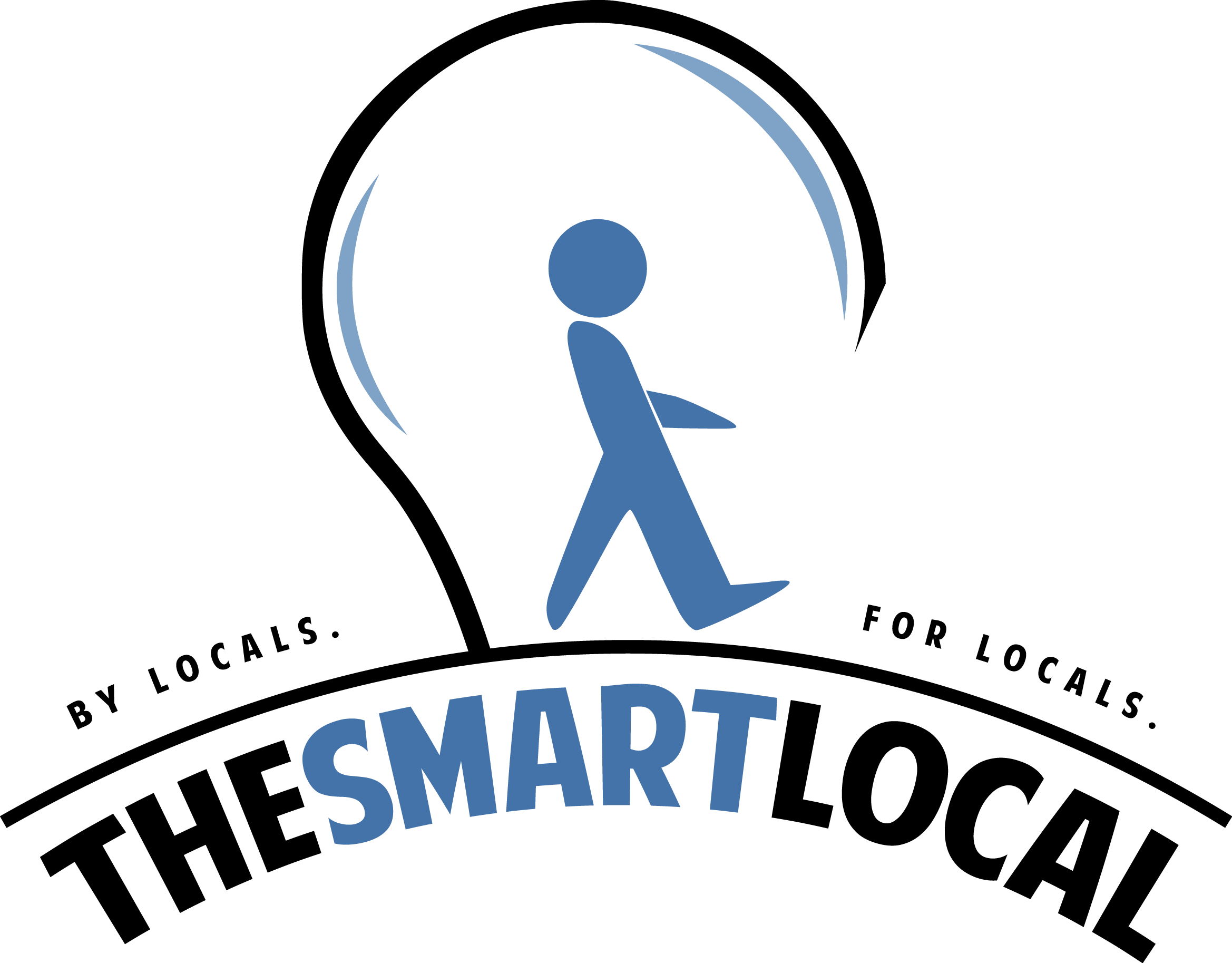 Drop us your email so you won't miss the latest news.