Idyllic Malaysian escapes
Forget room service and bellboys. It's time to take a break from your average five-star city travels and appreciate the simpler things in life. This list of 21 kampung experiences in Malaysia will have you convinced it's alright to forget your modern, sterile hotels once in awhile and go with the kampung style!
1. Apakaba Home and Stay
If you're in search of a 'modern' kampung experience, Apakaba is the place for you. Situated in the heart of Melaka, this quirky and cute homestay offers air-conditioned rooms, bathrooms with water heaters and free WiFi.
Built in 1912, this house has been home to the host's family for many generations and has been extremely well-maintained till this day. Its architecture has a blend of Malay, Chinese and Dutch elements, and the colourful interior will brighten up anybody's day.
The highlight of this place though, is the garden. Embrace the kampung spirit with an outdoor patio with lingering felines and chickens, as well as any other creatures you would expect to see in a kampung. Not forgetting the local fruit trees and backyard plants that are available for you to taste – but do ask for permission before you do the plucking!
Rates: From RM44++ to RM53++ per night
Address: 28, Kampung Banda Kaba, Melaka 75000, Malaysia
Contact: +60 6283 8196 or homestay@apa-kaba.com
Website: Here
2. Pasir Belanda
Traditional wooden chalets that sit on a river bank in the heart of a Malay village, Pasir Belanda would make a pleasant and peaceful stay away from the hustle and bustle of the city. Here, you'll get to relax and enjoy the laid-back lifestyle of Kelantan.
Pasir Belanda has many things in store for you. This place offers activities such as the batik and kite decoration workshops where you can get a taste of Malaysian handicraft.
Those who aren't into arts and craft can always opt to go for a little bicycle tour around the rural village or go boat paddling along Keladi River.
If you're looking to experience kampung life with modern amenities, Pasir Belanda would be the perfect place for you because they have water heaters, air-conditioners and even a swimming pool too!
Rates: RM180++ (standard chalet) and RM285++ (superior chalet) per night
Address: Kampung Banggol, PCB Road, Kota Bharu, Kelantan 15350, Malaysia
Contact: +60 9747 70466 or info@pasirbelanda.com
Website: Here
3. The Roots Eco Resort
Nestled in Kinta Valley lies one of Ipoh's best kept secrets, The Roots Eco Resort. Inspired by the Orang Asli (local village tribesman), this resort features simple eco-friendly huts built from bamboo and wood.
You can even choose to stay by the river or in the middle of an orchard – both offering a tranquil holiday experience you'll never forget.
If you're thinking these simple cabins require you to forgo the luxuries of a holiday, don't worry! Roots offers hot showers, air conditioners and if you're lucky enough, a jacuzzi or Balinese bathroom in your villa!
Rates: From RM198++ to RM398++ per night
Address: Jalan Chemor 10 ½, Tanjung Rambutan, Ipoh, Perak 31250, Malaysia
Contact: +60 5533 5411 or therootsmalaysia@gmail.com
Website: Here
4. Awi's Yellow House
Awi's Yellow House sits on stilts by the mangroves of Sungai Terengganu in the quaint boat-making village on Pulau Duyung. This place sells itself as a rustic chalet with accents of wood and lush greenery, and is just about everything you can imagine of a kampung life.
When you come to a true kampung retreat like Awi's, don't expect the typical amenities you find on a luxury holiday. Instead, be one with nature and enjoy the cool breeze as the soothing river water laps the wooden panels of your room.
This tranquil abode might not be for everyone but is definitely an amazing and unforgettable place to stay at if you wish to immerse yourself in rustic kampung life.
Be sure to have a chat or two with the friendly Awi too, and learn about the life of a villager in Terengganu.
Rates: From RM18++ to RM25++ per night
Address: Pulau Duyung | 3576 Kampung Duyung Besar, Kuala Terengganu 20100, Malaysia
Contact: +09 622 2080 (Awi) or rohanilonguet@hotmail.com
5. Terrapuri Heritage Village
Terrapuri Heritage Village is a collection of classic houses aged between 100-150 years that have been refurbished splendidly and reassigned as residential villas for those who want to experience a touch of Terengganu history.
The stunning architectural details and vintage residential interior are beyond magnificent. Despite the old-fashioned architecture, Terrapuri comes equipped with modern amenities like hot showers and air-conditioners. On top of that, the wooden bathtub in each villa will also leave you in awe.
Terrapuri would be the prime candidate for those looking to experience the high-end kampung life. This paradise would make a good getaway from city life if you don't mind paying a little bit more!
Rates: RM529++ to RM1279++ per night (differs between chalets and period)
Address: Kampung Mangkuk, Setiu, Terrengganu 22120, Malaysia
Contact: +60 9624 5020 or sales@terrapuri.com
Website: Here
6. Bilit Village Homestay
Bilit Village Homestay is a community-based program that lets you experience living like of the villagers of Bilit, also known as the Orang Sungai (river people).
In this tiny village located along the Kinabatangan River of Sabah, you get to stay with the locals, eat their home-cooked meals and best of all, learn about their culture. The basic amenities – sleeping on a matress on the floor and showering with just a barrel and river water will be an experience you'll always remember.
Activities in the Bilit Village Homestay package include a village tour, river cruise, and even jungle-trekking. You can also opt to visit the Batangan or Gomantong Caves, or go for the Bilit Dutch Hill Climb.
Rates: Differ and vary on itineraries so do contact them for enquiries.
Address: Kampung Bilit, Sukau, Sandakan, Malaysia
Contact: +60 13 891 3078 or bilit2002@hotmail.com
Website: Here
7. Menanggul B&B
Menanggul B&B is your ideal place if you yearn to experience the authentic life by the glorious Kinabatangan River of Sabah.
With bed, breakfast and river-pumped water for your showers, Menanggul B&B has the basics of your needed amenities checked. For the city dwellers, you'll learn to appreciate life's simple pleasures through this down-to-earth homestay with Yanie (the host) and her family.
Yanie's father will also provide a quintessential wildlife experience for you as you follow his boat tours along the river. Enjoy the cool breeze as the boat glides through the river while keeping a lookout for orangutans, proboscis monkeys and hornbills. If Lady Luck smiles upon you, you'll be able to catch a glimpse of pygmy elephants as well!
Rates: RM70++ per night
Address: Kampung Sukau, Sukau, Sabah 90200, Malaysia
Contact: +60 14 850 3728 (Yanie) or wenny309@gmail.com
Website: Here
8. The Kebun
Pick your own tropical fruits, dine on fresh farm raised chickens and single-handedly catch freshwater fish for your own dinner – these are just some of the things you can expect to do at The Kebun.
We would recommend the longhouse lodge if you're looking to feel more kampung. The longhouse is not air-conditioned so you get to enjoy the novelty of sleeping under the mosquito nets provided in the room.
Besides the beautiful garden view and soothing trickling of the stream, gorgeous antiques and art pieces line the walls of this traditional building.
If longhouses aren't your cup of tea, The Kebun has two air-conditioned bungalows- namely Adrian and Olivia, for you to stay in as well. Their bungalows are luxurious in a basic sense, and are both rustic yet extremely comfortable.
Rates: RM129++ (longhouse) or RM420++ to RM520++ (bungalows) per night
Address: 20-25 Kampung Rayu Melayu, Jalan Hidupan Liar, Kuching 90350, Malaysia
Contact: +60 14 577 5666 or reservations@thekebun.com
Website: Here
9. D'Cave Homestay
Its strategic location between Mulu Airport and Mulu National Park makes this the perfect accommodation in the vicinity.
The friendly hosts Dina and Robert will always welcome you with open arms to experience how the locals live in this small and remote kampung of Sarawak.
D'Cave offers mainly shared dorm rooms where you'll have a chance to meet and mingle with other like-minded travellers. However, if you wish to have your privacy, they have private rooms available as well. The breakfast included with your stay varies everyday, which makes for something to look forward to when you wake up in the mornings.
Do note that electricity is only available at certain times of the day, which makes for a good conservation effort I have to say!
Rates: RM35++ per night
Address: Mulu National Park, Gunung Mulu National Park 98008, Malaysia
Contact: +60 12 872 9752 (Dina) or beckhamjunior40@yahoo.com
Website: Here
10. Mulu Village Guesthouse
Mulu Village Guesthouse is a charming wonder that sits in the heart of the Borneo jungle. This quaint bed and breakfast offers quick access to the region's famous caves and an extraordinary life experience in the rainforests of Mulu National Park.
This guest house offers dorm-style accommodation with old-fashioned showers that run on a system of pumps. As with D'Cave, electricity at Mulu Village Guesthouse is also only available for certain periods throughout the day only.
The accommodation at Mulu Village already gives off the kampung vibe but for a more authentic experience, there's always the option to stay in the longhouse at Long Iman with the Penans! A night at Long Iman's will definitely open your eyes and at the same time, allow you to appreciate the food and culture of these semi-nomadic people of Mulu.
Rates: From RM68++ to RM85++ per night
Address: Gunung Mulu National Park 98008, Malaysia
Contact: +60 13 636 3851 or muluvillage@gmail.com
Website: Here
11. Annah Rais Longhouse Adventure
The Annah Rais longhouse by the Borneo Highlands is a good opportunity for you to experience and learn about the Bidayuh tradition that boasts a history of over 500 years.
The adventure program here includes longhouse accommodation, traditional meals and tours to the surrounding tropical rainforests, astonishing waterfalls and natural hot springs.
For the Instagrammer in all of us worried about the lack of connectivity, don't worry! Annah Rais offers air-conditioning, satellite TV and WiFi that will make your stay a comfortable one.
Join the Bidayuhs as the welcome you to live with them under one roof and we bet you'll be fascinated by their amazing history and culture!
Rates: RM298++ per night
Address: No.17, Kampung Annah Rais, Jalan Borneo Height Padawan, Kuching, Sarawak 94200, Malaysia
Contact: +65 9004 9762 (Sarah)
Website: Here
12. Soluna Guesthouse
If you're a fan of both countrysides and beaches, this place is definitely up your alley. Soluna Guesthouse is literally a countryside by the beach, as it is only a few minutes walk away from the beautiful Pantai Cenang.
If there's ever a time to be awake at 5am this is it because Soluna Guesthouse is situated in a prime location to catch the sunrise.The surrounding paddy fields and cattle also help to make the entire place even more idyllic and picturesque.
The common area and outdoor lounge are ideal hangout places for you to socialize with fellow travelers, or else you could just chill in their hammocks and laze the day away with free WiFi.
If you're in search for a tranquil kampung-like stay that's affordable and comfortable, Soluna Guesthouse is the place for you.
Rates: From RM20++ to RM75++ per night
Address: Lot 1560 Bohor Tempoyak, Langkawi 07700, Malaysia
Contact: +60 4 955 2764 or solunaguesthouse@gmail.com
Website: Here
13. Fox Hill
Fox Hill is set on a serene hill with spectacular views of the mountains and rice paddy fields in the heart of Langkawi. Their traditional Malaysian village-styled houses are surrounded by lush plants, trees, and water features that make you feel 100% relaxed.
The Malay architectural cottages at Fox Hill live on the kampung and homestay concept and are well-equipped to make your stay feel like a home away from home. Air-conditioners, Astro satellite TV, refrigerators, cutleries, hair dryers and even irons with ironing boards – you name it, they have it.
This place is a plus for cat-lovers for they have many tame cats that roam around and will manja with you. Fox Hill not only serves as a refreshing suburban retreat, but it also gives you the chance to meet some new furry friends!
Rates: From RM200++ to RM550++ per night
Address: 91 Makam Mahsuri Street, Kampung Teluk Ulu Melaka, Langkawi 07000, Malaysia
Contact: +60 12 473 7099 or maria-alfah@foxhill-langkawi.com
Website: Here
14. Sunset Valley Holiday Houses
Sunset Valley Holiday Houses is a collection of traditional Malay houses, most of which are real houses found on the beautiful island of Langkawi.
First purchased from their owners then dismantled and then reconstructed on-site with the installation of modern kitchens and bathrooms, these authentic kampung houses at Sunset Valley each have their own distinct charm and architectural history.
Spacious with amazing carpentry, the houses also have their own verandahs where you can sit back and enjoy the peace and tranquility. Sunset Valley Holiday Houses will indeed make the perfect vacation for those who yearn to commune with the nature in a lovely green landscaped environment.
Rates: From RM350++ to RM550++ per night
Address: Lot 2220, Jalan Makam Mahsuri, Kampung Teluk, Langkawi 07000, Malaysia
Contact: +60 4 955 1055 or sunsetvalleyholidayhouses@gmail.com
Website: Here
15. The Cottage Langkawi
The natural countryside and quaint setting make The Cottage another wonder of Langkawi, and a place you can call 'home'.
The Cottage Langkawi sits quietly in a cul de sac situated only a short walk from affordable restaurants and shops – undoubtedly convenient when it comes to satisfying your hunger and shopping needs.
Alarm clocks aren't needed for you to wake up in the mornings because the roosters here, also known as kampung alarms, will do. Breakfasts aren't provided at The Cottage but the free flow of coffee, tea and drinking water make up for it.
Rates: RM20++ (hostel) or RM70++ to RM150++ (cottage) per night
Address: No 8, Kampung Haji Saad, Jalan Pantai Cenang, Pantai Cenang, Langkawi 07000, Malaysia
Contact: +60 19 426 8818 (Zul Ihsan) or thecottagelangkawi@yahoo.com
Website: Here
16. The Gemalai Village
The Gemalai Village is a scenic hideaway for those who want the privilege of getting close to Malaysia's nature and agriculture.
The wooden attap terraces here are built on stilts set in the middle of rice paddy fields with free roaming cattle and water buffaloes. With air-conditioned rooms with outdoor shower decks and WiFi, The Gemalai Village fulfills your comfort needs in this rustic kampung atmosphere.
Visit the Padi Museum and expand your knowledge on the nation's paddy fields, and get yourself engaged in the Laman Padi too. The Laman Padi lets you experience planting and plowing rice the traditional way – in other words, you get to be a farmer for a day!
The sunrises and sunsets here are absolutely breathtaking so do keep an eye out for them. Not forgetting the beautiful sight as the terraces light up at night. Gemalai Village is affordable elegance at its best.
Rates: RM239++ to RM419++ per night
Address: Laman Padi, Pantai Cenang, Langkawi 07000, Malaysia
Contact: +60 4 955 3225 or thegemalai@ladaeco.my
Website: Here
17. Payung Guesthouse
Accommodation in Cherating can be rather overpriced but Payung Guesthouse is a laidback yet affordable paradise that sits on the famous beach.
The little wooden huts with attap roofs amidst a beautiful garden setting that overlooks the Cherating river makes up the whole kampung ambience.
The firefly tour and snorkelling at Pulau Ular (Snake Island) are adventurous activities not to be missed. If you're lucky enough, you'll even get to watch turtles laying their eggs on the white sands of Cherating.
An amazing accommodation surrounded by all sorts of tours and watersports, Payung Guesthouse is definitely one of those great little finds in Malaysia.
Rates: From RM60++ to RM100++ per night
Address: Lot 1156, Kampung Cherating Lama, Pahang 26080, Malaysia
Contact: +60 19 917 1934 or info@payung-guesthouse.com
Website: Here
18. Mat Leon Village
Mat Leon Village is a 'village' that sits a few minutes walk away from the main village in Kuala Tahan. This place is a kampung-like chalet, close to the heart of Malaysia's wonderful Taman Negara.
Your stay at Mat Leon Village is guaranteed to be filled with adventure. Go jungle-trekking in the tropical rainforest, take the breath-taking canopy walk and explore the unique flora and fauna of the magnificent limestone caves of Malaysia.
Rates: From RM330++ to RM650++ (differs between packages)
Address: Taman Negara, Kuala Tahan, Jerantut, Pahang 27000, Malaysia
Contact: +60 13 998 9517 or info@matleon.com
Website: Here
19. Awanmulan
Awanmulan is an oasis in the heart of nature, nestled in the jungle hills of Negeri Sembilan. Awanmulan is an eco-friendly resort with some of the houses here built with recycled material. The open room concept is applied here in Awanmulan and that literally means no barriers to the nature, so brace yourselves for the unrestricted and unlimited breathtaking views that this amazing place has to offer.
Comfy blankets, heated showers, fully equipped kitchens and even a saltwater dip pool – Awanmulan has all your comfort needs checked. All you need to bring here is food.
Rates: From RM550++ to RM1800++ per night
Address: Mukim Pantai, Jalan Jelebu, Jelebu, Kampung Jelebu, Malaysia
Contact: +60 13 367 0767 or serenity@awanmulan.com
Website: Here
20. Ah Fatt Kelong Fishing Resort
Previously located in Sibu, Ah Fatt Kelong has been revamped and now sits on the waters of Penyabung in Mersing. In case you're wondering, 'kelong' is a Malay word that describes an offshore platform built predominantly with wood and stilts.
Kelong might be a culture shock at first sight but you'll soon discover its true wonders. You never have to worry about your meals here because the admission fee covers all your meals – breakfast, lunch, dinner, and even supper!
Ah Fatt Kelong has no rooms. Beds are spreaded about in one common room and everyone sleeps together. There are electric fans too but the cool sea breeze is more than enough to keep the heat at bay.
Fish, eat, sleep. These are the things you do on the kelong. If fishing doesn't float your boat then worry not, because mahjong sets are available for you for free. Also, believe it or not, there's even free wifi out there at the sea.
Rates: RM180++ per night (differs for children aged 4-11)
Address: Penyabong Jetty, Mersing, Johor, Malaysia
Contact: +60 14 988 1988 (Kelly)
Website: Here
21. Kelong Acheh
Kelong Acheh is an oasis of tranquility that also sits on the Penyabung waters of Johor. This whopping 3,000 square feet kelong that has been operating for 15 years is probably one of the biggest and oldest in the country.
The dorm that's packed with beds and is elevated on the kelong is a fascinating thing to look at. Kelong Acheh package includes three meals a day and are all Halal and delicious. Mornings on the kelong are filled with scenic views and calming sounds of the water, while nights are magnificent as you watch millions of stars light up the sky.
You can enjoy the splendour that the sea has to offer anytime of the year, because Kelong Acheh is open for business even during the monsoon season!
Rates: RM160++ per night
Address: Mersing Kechil, Johor, Malaysia
Contact: +60 19 777 2684 (Farah) or info@kelongacheh.com
Website: Here
Balik Kampung
You'll truly find a holiday experience unlike any other at one of these nostalgic kampungs in Malaysia that will bring you back in time. What were some of your best kampung memories? Let us know in the comments section below!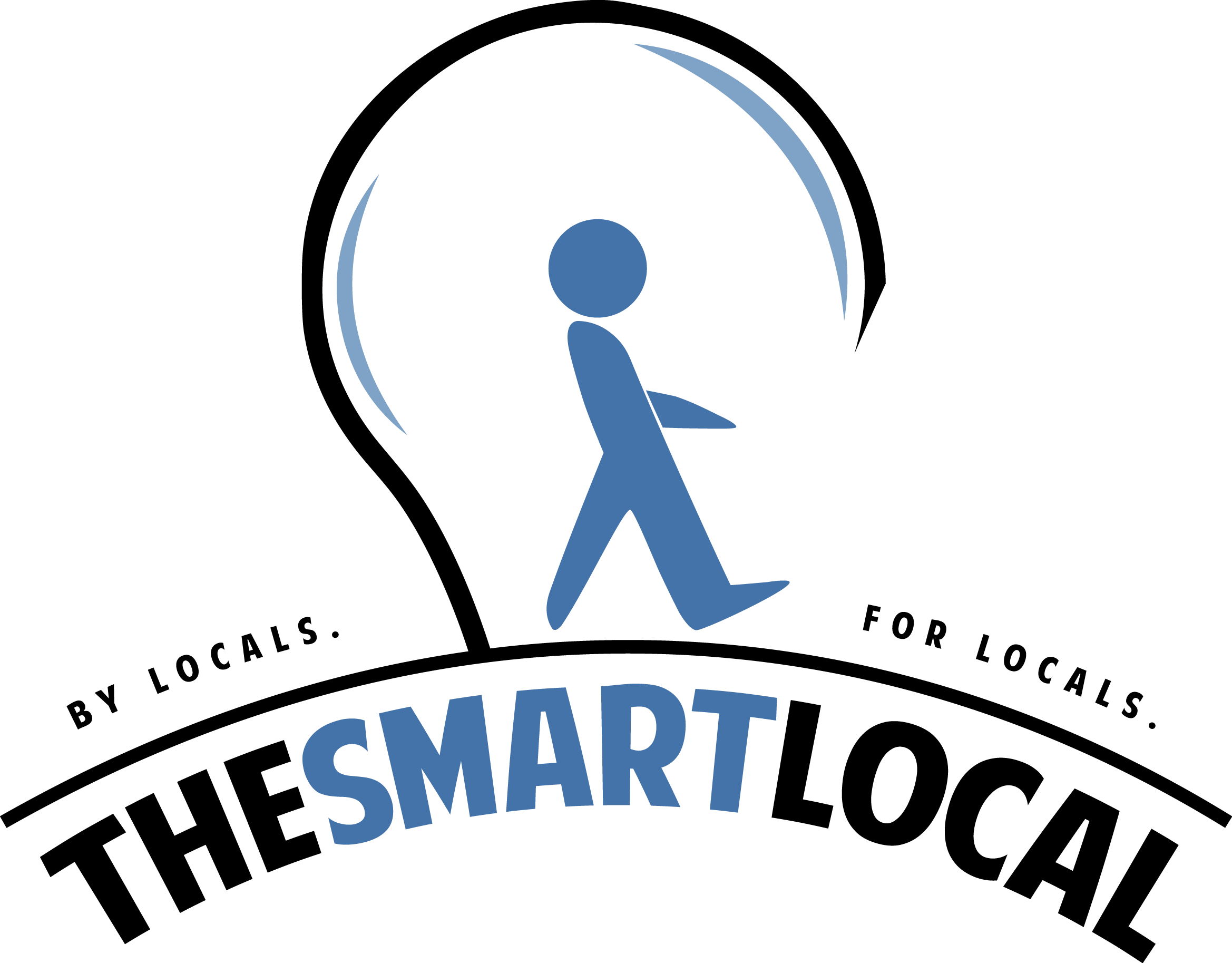 Drop us your email so you won't miss the latest news.