Magni-FIJI-cent Pocket Of Paradise
Hello, fellow workaholic. How's it like living in the happiest place in the Asia Pacific? Okay, take that with a pinch of salt. But with real world problems and work-related thoughts aplenty, no ordinary vacation will suffice – this calls for a trip to the happiest place on earth.
Quit fiji-ting at your table when this friendly tropical paradise awaits – here's 10 reasons to visit Fiji that'll have you packing your bags, stat.
1. Have the party of a lifetime on Cloud 9
Welcome to your upgraded Pizza Pool Party. Tickets are more exclusive than McDonald's take-home curry sauce bottles. Sometimes cool DJs show up, and pizzas are strictly wood-fired, Italian-style. Every second on this two-storey party haven is total bliss.
Floating somewhere in the azure Pacific waters is this picturesque little pizzeria and floating bar, with festival beats soundtracking your splash. Snorkel and waterski as you wait for your pizza; or just laze around on a daybed, cocktail in hand, soaking up the scorching sun rays. I'm sold.
2. Chase waterfalls at Bouma National Heritage Park
Source: @destweddingmag
The closest I've been to a waterfall is that one time I passed the red zone at Wild Wild Wet's Tsunami. Pop your waterfall cherry with not one, but THREE Tavoro waterfalls, with their own individual natural volcanic pool.
Bored of the ol' MacRitchie TreeTop Walk? Try the Lavena Coastal Walk for size – you'll pass stunning monochrome shores, native villages, and clamber over precariously hung suspension bridges over rushing streams.
Source: @jacksonsypher
BONUS: if time travel is your superpower of choice, make a detour to Taveuni for this obligatory tourist shot where you are literally standing on the International Date Line between 'today' and 'yesterday'. Because #science.
3. Go spelunking in the Sawa-I-Lau Caves
Drawing tourists by the dingy-ful, Sawa-i-Lau is a limestone island also known as 'the very heart of the Yasawas' with two main caves, and then some.
Be greeted by natural emerald pools and sheer limestone faces, lit by streaks of sunlight that enter through the dome-shaped caves' crevices. Daredevils, you'll want to bring along a torch and rock-solid faith – take the plunge and swim through an underwater passage to the inner sanctum, pitch black at high tide and inhabited only by tiny eels.
4. Explore this beautiful island from Cast Away
Source: @gypsea_lust
Modriki is one of those islands where you'll feel like you're on a movie set. Incidentally, the shores of this relatively quiet island have been trodden on by a long-bearded Tom Hanks in the movie 'Cast Away', in which his only friend was a volleyball named Wilson.
But unlike Tom Hanks, this deserted isle is so gorgeous, I doubt I'll ever want to leave it.
5. Exquisite sand dunes as far as the eye can see at Sigatoka Sand Dunes
Source: @jasmineleephoto
Here, grey-brown sand dunes stretch far, skirting the Sigatoka River and plummeting down to a mess of vines and shrubs below.
Fun fact: buried under these sands, archaeologists have uncovered pottery more than two millennia old, as well as human bones. Pick a bone up, and legend has it you'll be cursed for life – I'd leave the digging to the professionals.
Source: @michaelmatti
6. Hike your way to #fitspo status with Fiji's Three Peak Challenge
No number of Bukit Timah hikes can properly prepare you for your first foray up a real mountain – you won't find neat clear-cut pathways, lightning alerts or vending machines here.
Source: @felipeplato
Fiji's Three Peak Challenge will have you scaling Viti Levu's Mt Batilamu (1110m, 9.5km), Mt Tomanivi (1323m, 9km) and Mount Tova (646m, 8.5km) in three days. Survive the climb, immortalise it in a square photograph, and earn yourself massive #fitspo bragging rights.
Tova Peak Source
7. Fall in love at first sight with Tavarua Island
Eat your heart out, Paris – because Tavarua Island is every hopeless romantic's dream come true. Remember to bring a drone along:
You probably thought this heart-shaped island was one of the Seven Natural Wonders of Photoshop, but yes, IT'S REAL. Though this money shot is only possible if you've a flying thingamajig on hand, Tavarua is no less impressive on down below.
Source: @hisarahlee
Source: @killwollins
This mangrove island boasts some of the greatest surf breaks in the world, including the notoriously challenging Cloudbreak. But for those only well-versed in surfing the web, there's a whole host of watersports available too, or cosy up with your significant other and enjoy the sunset on this island of love.
8. Shop like a local at the Nadi Municipal Market
One of my biggest pet peeves is having to eat at fast food chains when I'm on holiday. I should tell you that Nadi has McDonald's and Burger King; but to conquer the Fiji like a local, you must eat like Fijians too.
Shop for knick-knacks and Fijian handicrafts to appease your friends back home, or mosey on down to the local produce market, where fresh fruits and fish line the narrow paths.
You must try the Fijian Kava drink, a beverage used during traditional ceremonies, and said to have an effect similar to marijuana. Fair warning, they say the best kava is made by chewing the roots, and mixing the paste with water. Da kana!
Sri Siva Subramaniya Swami Temple Source
A little ways away this spectacularly colourful Hindu temple stands – the largest of its kind in Fiji. Remember to dress modestly, or purchase a sarong at the entrance.
9. Find out if "Humans are friends. Not food." is legit
I mean, who wouldn't want to be inches away from getting your head chomped off by an irritable Discovery Channel celeb? This exact moment is also when you'll regret every bowl of CNY/wedding banquet shark's fin soup you've ever inhaled.
Beqa Lagoon is the place to be if you're dying for a shark selfie; otherwise have a less death-defying dive amidst the iridescent soft coral playground that is the Somosomo Strait, home to the world-famous Rainbow Reef and a bevy of tropical reef fishes.
10. Fly to Fiji + 3 nights' stay for as low as $1,338
And you'll have more than 300 palm-lined, sun-soaked islands at your disposal! This isn't your usual Bangkok/Bali long weekend rendezvous, but a trip to the happiest place on earth won't cost you an arm and a leg all thanks to Fiji Airways' Singapore to Fiji Packages!
Bula! I'm moving to Fiji.
Set your clocks to Fiji Time!
Catch a Fiji fish while you're at it!
Heart set on a Fiji getaway? Fly direct to happiness with Fiji Airways, with nonstop Singapore-Fiji-flights twice weekly! This NATAS travel fair, book a flight with any of their consortium agents' packages for unbeatable all-inclusive holiday packages, with tours and accommodation specially catered for you.
This post was brought to you by Fiji Airways.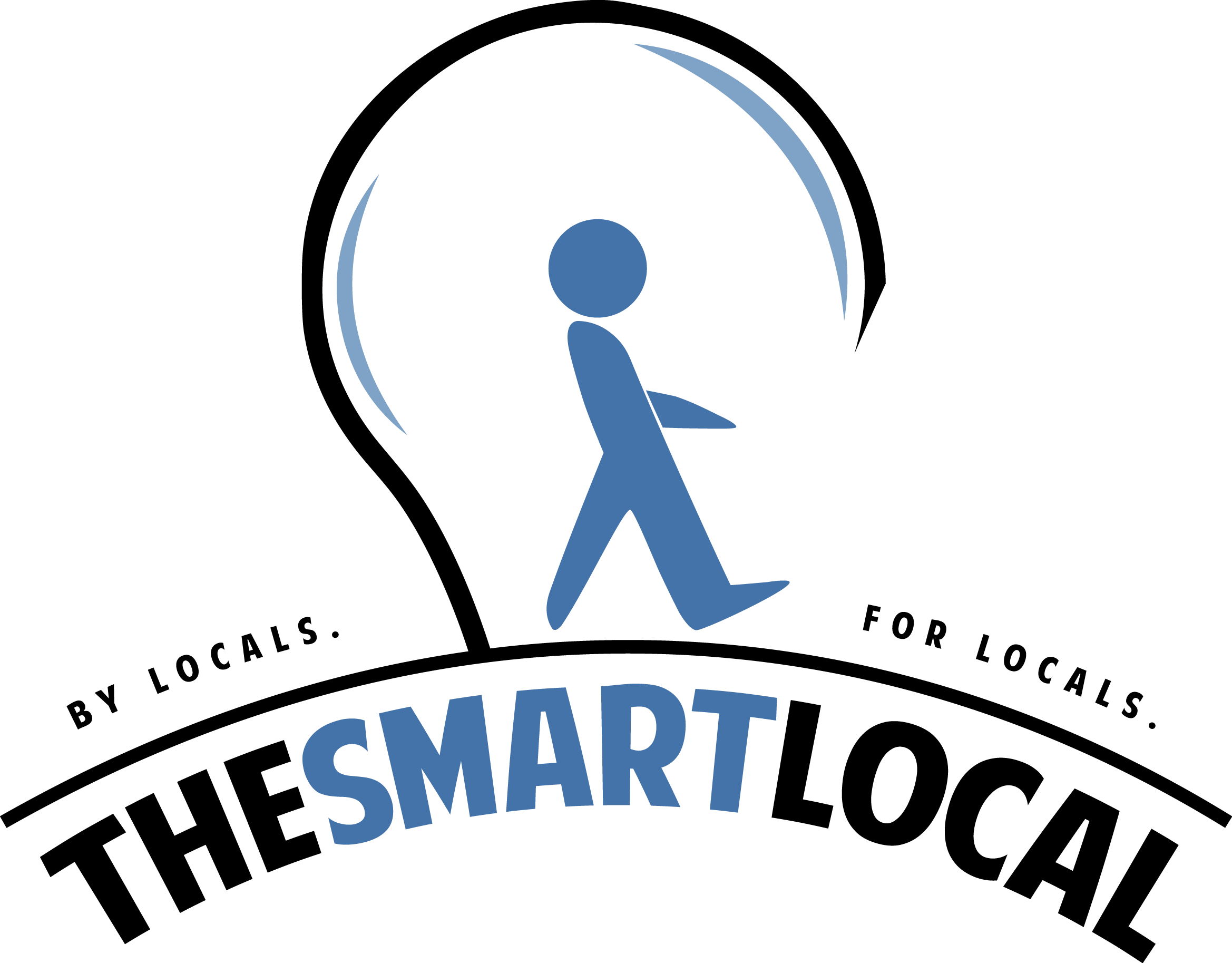 Drop us your email so you won't miss the latest news.