Splash Some Colour onto August
Red and white National Day t-shirts hitting stores marks the start of the impending buildup to our Nation's Birthday. But your August agenda doesn't have to stick to the traditional white of purity and red of brotherhood of nationalistic apparel. The month named after Julius Caesar's grandnephew can also be colourful and downright psychedelic!
Here's a very vibrant lineup of new and fun things to do in Singapore this August.
– EVENTS –

1. Lap up the positivity of Annie The Musical
There's a real dog on the cast! Source
The Annie Movie (2014) made for great box office success. It's now two years on and time to rekindle the feels 'live' with the U.S. National tour crew rolling into town this August with Annie The Musical.
In their 19th retelling of the timeless tale of an adorable redhead girl and her rag-to-riches story, the cast of Annie take to the MasterCard Theatres, Marina Bay Sands stage with classic hits like "Tomorrow" and "I Don't Need Anything But You".
Prepare your tissue paper packets, this touching tale will get you misty-eyed.
Exclusively for MasterCard DBS/POSB cardmembers, enjoy 30% off Annie The Musical by selecting the DBS MasterCard ticket type, enter the promo 'DBS30%' on the MBS Ticketing and SISTIC Ticketing page
When: 24th Aug – 4th Sept 2016 | Various Timings
Where: MasterCard Theatres, Marina Bay Sands
Entry: S$65 – S$175
2. Release your teenage angst at the Weezer Concert
"Beverly Hills that's where I wanna be…". Source
This month the Suntec Singapore Convention and Exhibition Centre is where hardcore Weezer fans will be want to be. The legendary masters of alternative-rock are bringing timeless favorites "Buddy Holly" and "Pork and Beans".
Weezer is sure to WOW you with their spectacular showmanship with their Singapore debut, the only Southeast Asian stop of their Summer tour! Finally the pent up teenage angst of '90s kids can find release.
Exclusively for MasterCard DBS/POSB cardmembers, enjoy up to S$20 off standing pen tickets and S$10 off Category 2 to 6 tickets. Find out more here.
When: 15th Aug 2016 | 8PM
Where: Suntec Singapore Convention & Exhibition Centre Level 6, Hall 601 – 604
Entry: S$98 – S$168
3. Get it on with Charlie Puth at his Nine Track Mind Concert
Guess what fellow fangirls, Charlie's coming to Singapore as a single man. Featuring his new album "Nine Track Mind" expect to hear his favorite hits "See You Again", "One Call Away" and "Marvin Gaye".
Puth fans hit a new emotional low at last year's AMAs, watching Charlie Puth and Meghan Trainor smooch on stage. Source
This singer-songwriter will showcase the best of his sentimental tracks at The Coliseum™, Hard Rock Hotel®. Take your romantic obsession further with Dressing Room Package with Charlie Puth (S$551) or VIP Meet & Greet Package (S$213)
Book your tickets today, Charlie's only one click away.

DBS/POSB MasterCard cardholders enjoy a waiver of the $0.50 pickup charge when collecting tickets from any SISTIC Authorised Agent.
When: 10 August 2016 | 8PM
Where: The Coliseum™, Hard Rock Hotel®
Entry: S$108 | S$138 at door
4. Celebrate social entrepreneurship with FestivalForGood
FestivalForGood is a celebration of the innovative and passionate spirit of social enterprises with pop-up markets, workshops and masterclasses brought to you by the entrepreneurs themselves.
Enjoy signature festival dishes at Timbre+, special live performances and the exclusive fringe event lineup will feature BEAT' A BOX's Cajon Drumming Workshop and Flow Fitness' Les Mills Fitness Challenge (Day 1)
Day 2 offers learning journeys islandwide for social entrepreneur aspirants seeking inspiration. Learn how to start farming organic produce in the city or experience life through the eyes of the visually impaired and be #partofthegood this August.
Check out their Facebook Page or get tickets today!
FestivalforGood
When: 20th – 21st August 2016
Where: JTC Launchpad, Timbre+ and ACE Ideation Centre (DAY 1) | Islandwide (DAY 2)
Entry: Free entry to festival | Extra charges applicable for activities
5. Atas-ify your palates at The Epicurean Market
The renowned Epicurean Market offers a sophisticated gastronomic experience, with 3-day access to international acclaimed dishes, wines and spirits all going for fractions of their original prices at Marina Bay Sands, something you can't get at your heartland wet market!
Taste award-winning vintages, cocktail creations and delicious creations of celebrity chefs like Tetsuya Wakuda of Waku Ghin to Justin Quek of Sky on 57 and even bring home imported specialities.
If you've aspirations to chef greatness, choose from a comprehensive selection of FIFTY different masterclasses available. Get the latest tips in culinary techniques and end things on a high note with the Epicurean Market after-party on Friday & Saturday (10PM – 2AM).
Epicurean Market 2016
When: 12th, 13th August 2016 | 12PM – 10PM
14th August 2016 | 12PM – 9PM
Where: Sands Expo and Convention Centre, Halls A, B & C , Marina Bay Sands
Entry: S$35 (access to after-party included in ticket fee)
6. Singapore International Festival of Arts
Fancy lying in bed with a complete stranger in a public space all in the name of art? Source
Everything by My Side is the closest you'll get to a Japanese cuddle cafe right on Singapore grounds – 10 white beds, 10 actress paired with members of the audience and pillow talk whisperings of childhood memories.
This is one of the curious productions of this year's Singapore International Festival of Arts repertoire. If intimate exchanges in public spaces are not your idea of accessible art, consider the one-man reenactment of Shakespeare's Hamlet, Hamlet I Collage.
This inspiring reimagination of Shakespeare challenges theatrical conventions with only ONE actor. Two years have went into the making of this high-energy Russian production, which comes subtitled in English (thankfully).
Will you too go against the grain and attend this solo?
DBS/POSB MasterCard cardholders enjoy a waiver of the $0.50 pickup charge when collecting tickets from any SISTIC Authorised Agent.
Singapore International Festival of Art
When: 11th August – 17th September 2016
Where: Various venues island wide
Entry: S$10 – S$80*
*SIFA offers 20% off ticket purchases to all Singapore and international students, NSFs and seniors aged 55 and above.
7. Watch National Gallery's Southeast Asian Film Series – Painting with Light
Big Durian by Amir Muhammad – 1969 Malaysian racial riots portrayed in a mockumentary. Source
Shed some light on the South East Asian movie scene with National Gallery's Painting with Light Film Series. Featuring a classic and contemporary title every month, the National Gallery's screening Sesudah Suboh (After Dawn) and Big Durian this August.
Sesudah Suboh by P Ramlee – believed to be lost until the National Gallery stumbled upon it for Painting the Light. Source
Catch the outstanding cinematic stories of the past century filmed right in our SEA backyard and support the waning film preservation industry. Take your pick between modern or retro as these two movies pick apart social issues surrounding race and national identity.
You can't catch this at a regular Golden Village so hurry and get your tickets!
DBS/POSB MasterCard cardholders enjoy a waiver of the $0.50 pickup charge when collecting tickets from any SISTIC Authorised Agent.
Sesudah Suboh
When: 6th August 2016 | 7.30PM
Where: National Gallery Singapore Auditorium
Entry: $10 (Booking Fee included)
Big Durian
When: 7th August 2016 | 3PM
Where: National Gallery Singapore Auditorium
Entry: $10 (Booking Fee included)
8. Go gaga at Supermom's Biggest, Grandest & Baby Fair
Sign up today for VIP privileges! Source
Nothing's more daunting than the big, grand and crazy experience of mothering. To help new mums and mums-to-be ease into this role is the BIGGEST, GRANDEST & CRAZIEST Baby Fair. It is the ultimate one-stop shop to strollers, diapers and all your baby needs.
Part of the parenting movement started by mums for mums, Supermom brings you 10,000 sqm – 10 olympic swimming pools of shopping space with 200 different vendors of top baby brands like Pigeon, Avent and Tollyjoy.
Check out their Facebook Page or register for VIP entrance here.
Supermom Baby Fair 2016
When: 12th – 14th August 2016 | 11AM – 8PM
Where: Suntec Singapore Convention and Exhibition Centre, Level 4, Halls 403 to 406
Entry: Free
9. Feed some hungry creators at the Starving Artist Fair: Comics Market
Staying true to its namesake, there isn't going to be any food at the Starving Artist Fair: Comics Market. But feast your eyes instead on original comics, fan art, and handicrafts!
This bimonthly pop-up comic market at SCAPEmedia Hub had successful turnouts in March and May, has been touted as a good test-market for aspiring comic book artists and returns this August with talks and workshops for those interested in comics, drawing and storytelling.
Starving Artist Fair: Comics Market
When: 6th August 2016 | 12PM – 9PM
Where: SCAPEmedia Hub (*SCAPE Level 5) 2 Orchard Link #05-05, Singapore 237978
Entry: Free
10. Light up the night with Singapore Night Festival 2016
Night Festival Village at the SMU Campus Green Source
There's more to Singaporean night life than late-night prawning or suppering this August as arts and culture spill to the streets come nightfall with the Singapore Night Festival 2016. Armenian Street is blocked off for pedestrians and festivities spread from CHIJMES & Raffles City all the way to Plaza Singapura!
Experience "Night at the Museum" with events held till late at the National Museum of Singapore, Singapore Art Museum, The Substation and more. Keep your eyes glued for Night Lights – interactive light installations brightening up museum facades.
More into audio than visual art? Tune in to some original Singapore music at Weekend Noise, featuring a line-up of both local and international artists.
Singapore Night Festival 2016
When: 19th & 20th August 2016 | 26th & 27th August 2016 | 7.30PM- 2AM
Where: Bras Basah | Bugis
Entry: Free
–

THINGS TO DO –
1. Have a Priceless Experience picnicking at the National Orchid Garden
Romance a new flame or keep things exciting with BAE with picnic amongst the Botanic Garden's exotic orchid collection this August! DBS/POSB MasterCard cardholders rejoice as you enjoy complimentary access for two to the National Orchid Garden.
The Botanic Gardens have gone the extra mile, offering Bruno Paillard Champagne (half bottle) and other picnic logistics for your day out in the park. No more lugging bulky baskets onto the Circle Line and get pizza delivered right to the picnic grounds.
DBS/POSB Mastercard holders also get to reserve your picnic basket set with half bottle of Bruno Paillard exclusively at S$90*. Just quote 'MasterCard Priceless Experience' for complimentary National Orchid Garden access and basket reservation. Find out more here.
2. Bounce your way to strength and stamina with BBOUNCE Studio
Rebounding from a breakup or looking for an outlet for boundless amounts of energy?
Singapore's 1st Rebounding gym BBOUNCE Studio just opened in June.
BBOUNCE introduces Hybrid Rebounding – an incorporation of mini trampolines, resistance bands, weights and strength training for a complete dynamic workout.
Workouts have been reinvented to be fun, exhilarating and twice more effective than running! Source
Conveniently located along Orchard Road at Centrepoint, head down after work to test the trampolines with a one-time fitness class trial at S$16* (u.p. S$70) or sign up for their 12-month fitness package and get 1-month fitness pass.
*Exclusive to DBS/POSB Mastercard holders. Quote "DBS Lifestyle S$16 Trial" when making reservations.
3. Learn how to ski and snowboard in the middle of the CBD
Skiing activities are no longer exclusive to mountainous snowy terrains with Urban Ski, a "ski resort" right smack in the middle of the CBD. Their state-of-the-art indoor revolving ski slope, you can train all year round for the winter adventures at the end of the year.
This slope is made from technologically advanced nylon tufts that are constantly watered for easier sliding of skis or snowboards and requires higher level ski and snowboard techniques than those required on snow slopes!
*Exclusive to DBS/POSB Mastercard holders: Get 10% off private sessions (individual or group), and private sessions for 2 at S$270 nett.
4. Take Your Precious Furkid Cafe-Hopping
"Be the kind of person your dog thinks you are" a.k.a. the well-informed cafe-hopping owner who knows where to take Fido to have a good time, packing entire afternoons with gourmet pooch food, intense butt-sniffing and voracious wagging of tails.
Happenstance Cafe just happens to be very pooch-friendly Source
We've sniffed out the best pet cafes in Singapore that are also very human-friendly, but be sure to double-check the dishes, because these days doggy food looks good enough for humans to eat!
5. Start revving up pace for your next big run
Running doesn't have to be a drag with this August's Spongebob Run and The Color Run or leave your mark on national history with One Nation Run 2016, where the most number of participants will be running with a Singapore flag.
Conveniently "forgotten" your new year's resolutions to get fit? These are exciting ways to get back on track!
6. Double-up the search for 2-in-1 food places with the BFFs
Going Om on Haji Lane – A cafe/bar concept with yoga and meditation Source

2-in-1 is no longer a concept limited to instant coffees because these cafes merge delicious fare with great ambience and accompanying activities!
Channel that caffeine-induced high into more constructive outlets with some of Singapore's creative cafes like Going Om and Cups N Canvas.
Cups N Canvas Source
Don't fret if you aren't feeling for meditative yoga or canvas painting, here are more 2-in-1 cafes to check out with your adventuresome squad.
7. Scour for places of symmetry as backdrops to your OOTDs
Highest level of the carpark at the Marina Bay Cruise Centre Singapore.
Hidden beneath the unassuming Singaporean architecture are symmetrical marvels that are very social media worthy not to mention comforting to those with OCD.
Red Dot Museum at Tanjong Pagar
No one's ever sung of Singapore as a concrete jungle where dreams are made of, but this little red dot has some insane places of symmetry that make for your dream instagram shots.
8. Do more than just leisure read at the National Library
Relive student life nostalgia at the National Libraries and visit that librarian who threw shade at you and your boisterous study buddies for disrupting the serenity of the library.
But we've long outgrown teenage delinquency and prefer to indulge in more cultured adult activities organized by NLB. Swing by the newest library@orchard in town, they've got an introduction to the world of 3D printing and scanning with it's MAKING: 3D Printing Series.
Maybe take the From the Stacks Library Tour or learn from experts what makes or breaks a tech startup. There tons of other unexpected activities to do with NLB awaiting you to try!
9. Pick up quirky hobbies like beer-brewing or parkour
Ever wonder what Warren Buffet does on his weekends? Even the most successful investor of all time makes time for his hobbies and he is quite a maestro with his ukelele! Relieve the work tension and harness creativity like this investment buff with a brand new hobby!
You could count candy crushing or pokemon hunting, but what have those got on quirky hobbies like beer-brewing, parkour or ghosting-hunting?! Check out our summer hobby list for more inspiration!
10. Gather the patriotic pals for National Day karaoke
In our very own SG50 sing-along, we sprang surprises on our fellow kinsmen – 100 of them in fact – each of whom were asked to sing a line from 'Home' and tell us what they loved most about Singapore.
Now we're convinced there are warm and spontaneous Singaporeans on this island down for some public karaoke.
If you prefer the some privacy as you unleash the spontaneity and nationalistic pride with a screechy "THIS IS HOME TRULY, WHERE I KNOW I MUST BE", Teo Heng Karaoke Studios are your go-to jukeboxes for National Day classics on demand.
Don't forget to end off with a definitive mic drop.
Amazing August Agenda
There are tons of ways to live colorfully this August, with a kaleidoscope of vibrant activities to jazz up your agenda! The National Day fireworks are only but the icing to the cake, which is an August that not only celebrates of our Nation's Birthday but is jam packed with activities and brimming with excitement.
DBS/POSB cardholders can pick up more perks and discounts while enjoying all that August has to offer – such as a 23% discount on entrance to Madame Tussauds Singapore. To catch the first wind of such promotions, visit http://www.dbs.com.sg/lifestyle or download the new DBS Lifestyle app!
---
This post is brought to you by DBS Cards.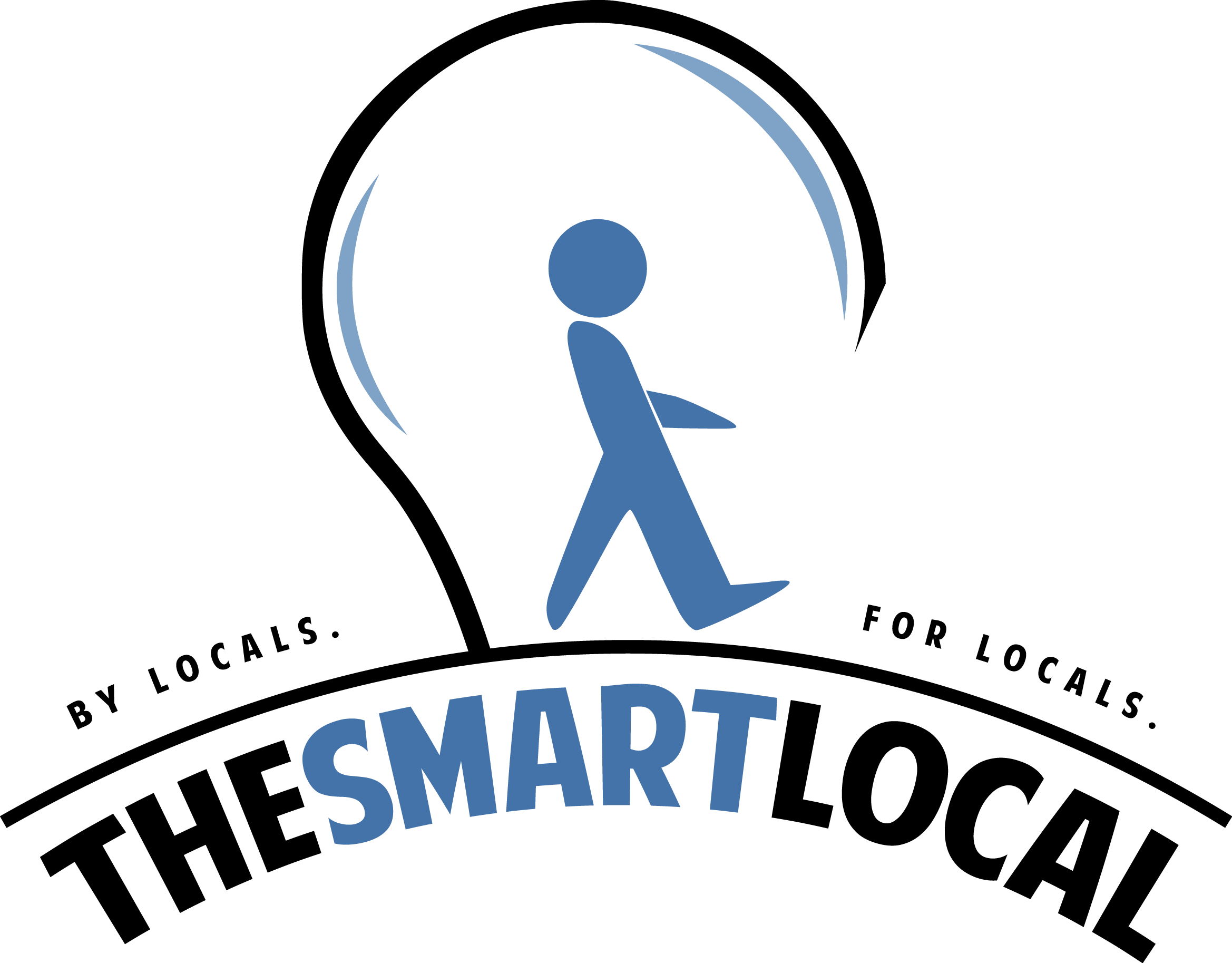 Drop us your email so you won't miss the latest news.