Vegetarian or vegan food in Singapore CBD
---
If you work in the CBD, you're probably acquainted with this daily dilemma – to brave it out in the sweltering hawker centre as you queue for food, or opt for an overpriced bowl of salad leaves.
But for those office workers looking for a healthy yet affordable lunch option, there's a third option. We've come up with 4 healthier dining options so your lunch break is bound to be the highlight of your day. From Korean bibimbaps to meatless burritos, here's what you can look forward to in the CBD:
---
1. Greendot – affordable fusion bowls 
---
Most of us would've noticed Greendot at one point – for good reason too, since it has a menu filled with healthy options. You'll find an assortment of vegetarian ingredients used here, with the likes of lion mane mushrooms and freshly cut broccoli. Even meat replacements like soya mutton and sweet and sour soya nuggets can be found here.
We tried the Angelica Herbal Noodles with Cordyceps ($7.90), a satisfyingly soupy dish that comes with konnyaku fishballs, soya mutton, and tau pok. Savour the broth: it's made up of more than 10 Chinese herbs, including Angelica, Licorice, and Wolfberry for that rich herbal flavour.
You can also find other healthier options on their menu such as their Mushroom Bowl Set with Herbal Gravy ($9.90) and Taiwan Spicy Dry Noodles ($7.50).
Address: 1 Raffles Place, #03-23/24/25 One Raffles Place, Singapore 048616
Opening hours: Mon – Fri 11AM-9PM | Sat 11AM-4PM | Closed on Sun & PHs
Telephone: 6203 4923

Website
---
2. Paik's Bibim – Korean bibimbap
---
Most of us don't associate Korean food with vegetarian dining – their meals come with a steady supply of barbecued pork belly and fried chicken wings. But at Korean dining chain Paik's Bibim, you can find a selection of bibimbaps – their Mushroom Bibimbap ($8.50) comes with an assortment of stir-fried mushrooms. 
There's also a Marinated Tofu Bibimbap ($7.50) that comes with a heap of tofu, bean sprouts, and variety of vegetables – all ready for you to mix up! 
Address: 1 Raffles Link, #B1-19B One Raffles Link, Singapore 039393
Opening hours: Mon – Sun 11.30AM-10PM
Telephone: 6238 1681

Website
---
3. Mr Bean – multigrain rice bowls
---
We all grew up with Mr Bean. Their pancakes all hold a special place in our hearts, with flavours like traditional Red Bean and Kaya – all meatless, so they make for an enjoyable light meal when paired with a 50% sugar classic soy milk. It's suitable for everyone, even vegetarians. 
They've also recently launched meatless options like Quorn Masak Merah Fillet Rice Bowl ($9.90), which comes with a flavourful Quorn Masak Merah Fillet, a fungi-based alternative that has a similar texture to meat and is high in protein. It's paired with hearty mixed grain rice and a serving of mixed vegetables – making it an ideal choice for a balanced meal.


Address: 3 Temasek Boulevard, #B1-106 Suntec City, Singapore 038983
Opening hours: Mon – Fri 7.30AM-10PM | Sat – Sun & PHs 9.30AM-9.30PM

Website
---
4. Stuff'D – mexican burritos
---
Mexican cuisine is often thought of as comfort food – since you've got generous dollops of guac and tasty salsa to boot. With Stuff'D though, it's perfectly easy to eat healthy with their Impossible Meat choices. 
Try their Impossible Meat Burrito ($9.80), which comes with cilantro lime rice, tomato salsa, sour cream, and a heap of Impossible Meat. You can even choose from a variety of sauces, such as spicy habanero, sweet Thai chilli, and mayo cucumber. 
You can also pair Impossible Meat with other options like Daily Bowls, Tacos, and Kebabs.
Raffles City Shopping Centre
Address: 252 North Bridge Road, #B1-56 Raffles City Shopping Centre, Singapore 179103
Opening hours: Mon – Fri 10.30AM-9.45PM | Closed on Sat & Sun
Tiong Bahru Plaza
Address: 302 Tiong Bahru Road, #B1-K8 Tiong Bahru Plaza, Singapore 168732
Opening hours: Mon – Fri 10.30AM-9.45PM | Closed on Sat & Sun

Find the full list of stores here.
---
Eat, Drink, Shop Healthy Challenge
---
Everyone knows that the CBD's filled with tasty food choices, but not many know that it's also packed with restaurants and cafes dishing out nutritious meals. When you have the likes of Paik's Bibim and Stuff'D, vegans and vegetarians no longer have to religiously meal-prep for the entire week ahead. 
Eating healthy is also an easy way to get started with the Health Promotion Board's "Eat, Drink, Shop Healthy" Challenge – where you get to earn FairPrice vouchers and F&B rewards.

Keep a lookout for the red healthier choice identifiers (lower in calories, lower in sugar, and higher in wholegrains) so you know that they're part of HPB's Challenge.
To get started, download the Healthy 365 App (iOS | Android) to get to your Digital Passport, and scan the QR code on the receipts of these participating partners. Keep this up daily, and you'll soon be racking in Healthpoints that you can use to convert into rewards.

1 Healthier Dish for 10 Healthpoints, 1 Healthier Drink/Dessert for 5 Healthpoints, 1 Healthier Choice Grocery Item for 5 Healthpoints
Image adapted from HealthHub
They've got many participating partners with eateries like Greendot, Mr Bean, Paik's Bibim, and Stuff'D. They're even paired with FairPrice, 7-Eleven, Sakae Sushi, and Yole, so whether you're shopping for groceries or buying frozen yoghurt, you can still unlock rewards daily. You can also score TransitLink points and TapForMore points. 
With HPB's Challenge, you're on the right track to living a healthy lifestyle.
---
This post was brought to you by HPB.
Photography by Clement Sim and edited by Theodore Ang.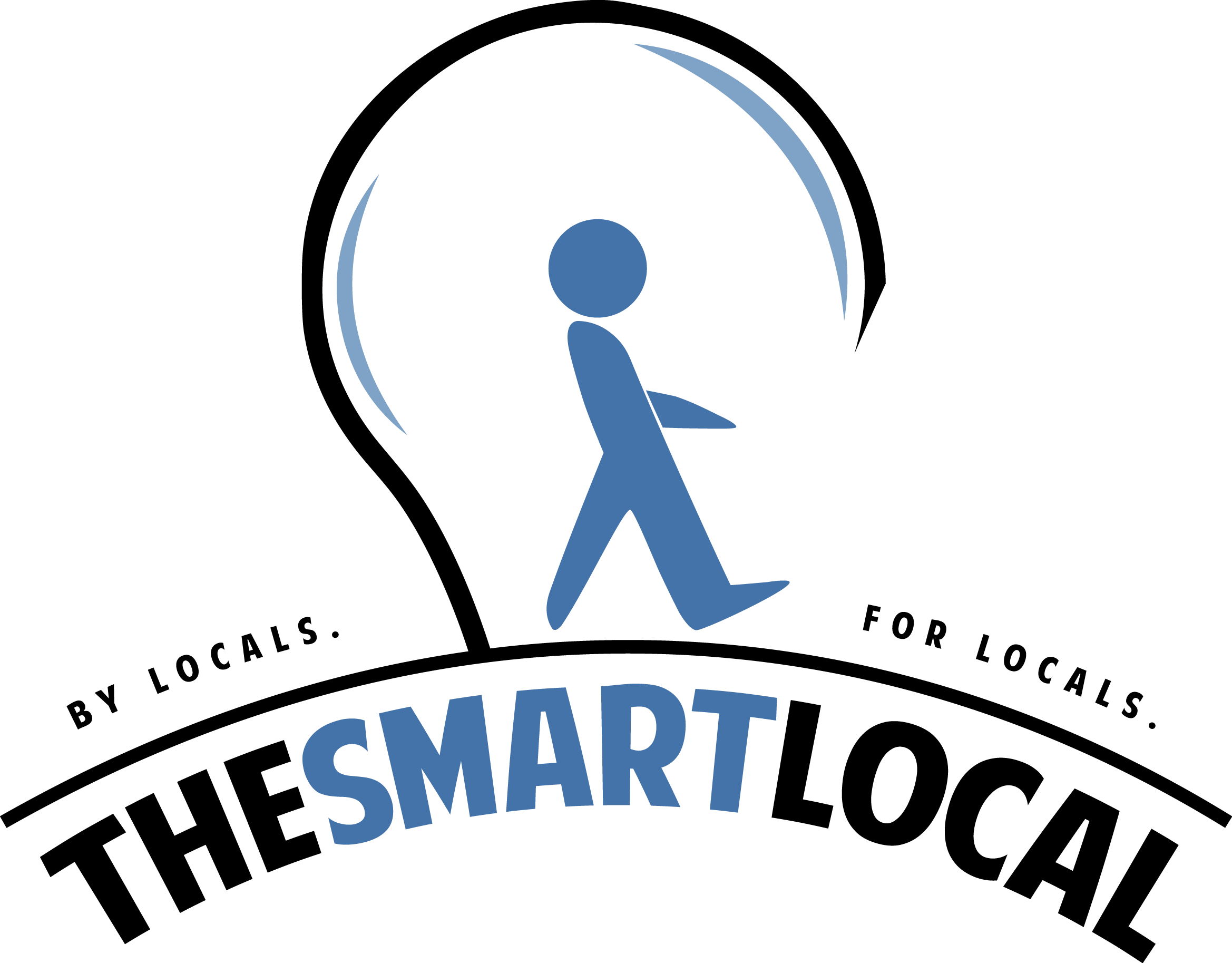 Drop us your email so you won't miss the latest news.