Christmas gifts that give back in Singapore
---

Image adapted from: @swellbottle and @seastainable.co
'Tis the season…to join the horde of last-minute shoppers. We might not have snow flurries in sweltering Singapore, but Orchard Road certainly has a flurry of shoppers – arms piled with wrapping paper and all determined to pick out the perfect Christmas gift. 
But instead of splurging on the first useless knick-knack you see, consider gifting with a more meaningful approach. Look for gifts that give back and make a difference – so you're not simply buying for the sake of buying. By donating proceeds to charities or hiring the marginalised, these 7 meaningful gifts will clinch you a spot on Santa's good list. 
---
1. Handmade pottery pieces from Center Pottery
---
Runs programmes to help those in need
---

Image credit: @centerpottery
Handcrafted pottery make a standout home decor piece and you can't go wrong with Center Pottery's range. As a local social enterprise, they occasionally host events where they donate proceeds to those in need – to help those with mental health issues, terminally-ill patients, and the elderly. 

Image credit: @centerpottery
You can pick up bowls, plates, vases, and even plant planters – each piece is entirely unique, with a price range of $15 to $80. They also have Workshop Gift Vouchers (from $72.20) if you'd rather gift an experience, with classes like Dragon Kiln Pottery, Wheel-Throwing, and Mindful Pottery. 
Shop for handmade pottery pieces from Center Pottery here.
---
2. Bracelets from The Mindful Company
---
Supports mental health organisations
---

$10 from every bracelet purchase will go to Samaritans of Singapore and Stroke Support Station
Image credit: @themindfulcompany
As a local jewellery brand, most know The Mindful Company for their delicate bracelets and minimalist pieces. But they've also got a Charity Bracelet range that gives back to various mental health organisations. Choose from symbols like "cactus" or "hug" – they all have a special significance. 
The Cactus Reminder Bracelet ($39) for one, acts as a badge of resilience since cacti survives under the most intense weather conditions. 

Image credit: The Mindful Company
They also carry a unisex tote bag range with lightweight Reminder Totes ($45). 
Shop for bracelets and totes from The Mindful Company here. 
---
3. Water bottles from S'Well
---
Partners with UNICEF to provide clean drinking water
---

Image credit: @swellbottle
Since we're meant to down at least 2 litres of water per day, water bottles make the perfect gift  for all. And with S'well water bottles, they have an ongoing partnership with UNICEF, so you can help support water programmes in Madagascar – more than half the population don't have access to clean water.

S'well bottles have donated more than USD $1.4 million since 2017
Image credit: @swellbottle
They have a large range of designs and colours, from marbled patterns to floral prints. Water bottles start from $39 in Singapore, and you can find them in most major department stores.
Shop for water bottles from S'well here.
---
4. Candles from Riau Candle 
---
Donates 100% profit to support disadvantaged women & families
---

Image credit: @riaucandleco
Candles are the quintessential gift for those who have it all: you can't go wrong with crowd-pleasing scents like lemongrass, eucalyptus, and lavender. You can find all at Riau Candle Co, where each candle is handmade in Riau, Indonesia with locally sourced soy wax and essential oils.

Image credit: @riaucandleco
Prices start from $12 for a small candle and full proceeds go towards empowering women and disadvantaged families. You can pick from an array of festive aromas – Christmas Tree, Brown Sugar & Fig, and Merry Mistletoe.
Shop from candles from Riau Candle here.  
---
5. Reusable cutlery and straw sets from Seastainable
---
Supports marine conservation
---

Image credit: @seastainable.co
It might've taken some time but the whole eco-friendly movement's finally kicking off. Local social enterprise Seastainable is helping out with this – they sell environmentally-friendly items like reusable straws and containers, and part of their profits go to supporting marine conservation. 
Consider gifting their Seastainable Starter Kit ($49) to a friend who's been wanting to take their first step in kickstarting a sustainable lifestyle. It's got everything they need, including 1 Collapsible Cup, 1 Straw Set, 1 Tote, 1 Wheatbox Utensil Set, and 1 Drawstring Bag. 

Image credit: @wheelersyard
They also sell individual products such as a Coloured Straw Set ($10) that includes a regular-sized straw, BBT straw, and straw cleaner. 
Shop reusable items from Seastainable here. 
---
6. Animal themed-coffeeware from Starbucks x The Animal Project
---
Supports local artists
---

Image credit: Starbucks Singapore
Many flock to Starbucks to admire their Christmas merch – it's always a major hit and this year's collection isn't any different. With animal motifs imprinted on their tumblers and mugs, it's no surprise that they've paired up with social enterprise The Animal Project. 

Artists from The Animal Project earn royalties from their art
Image credit: Starbucks Singapore
The Starbucks x The Animal Project collection features an Espresso Cup Set ($39.90), Pouch with Charm ($32.90), and Chopstick Set ($19.90). These were all designed by artist Tay Jun-Yi, who was diagnosed with autism as a child. 
Find out more about the Starbucks x The Animal Project collection here and shop for animal-themed coffeeware in stores. 
---
7. Skincare products and body scrubs from The Body Shop
---
Empowers women and supports community fair trade
---
We all like pampering ourselves with body scrubs and hand creams, and thoughtful gift sets from The Body Shop are bound to make memorable Christmas presents. Whether it's their classic British Rose range ($69) or one of their Festive Sacks ($28), their products all come beautifully packaged – some sets are even pre-packaged in handmade gift boxes, using recycled paper and materials.

Their Petal-Soft British Rose premium collection comes packaged in handmade wrapping paper
In their quest to empower women, they also offer other gifts such as their Ms. Santa Headband ($9) and Ms. Santa Bath Lily ($9) – there's no longer a good reason to think of Santa Claus as a white bearded man. Other unique gift sets include The Rocket Gift Set ($35) which comes with a range of strawberry and coconut body products.
Shop for The Body Shop's Christmas collection here and in stores. 
---
Up to $20 off The Body Shop for DBS/POSB Cardmembers
---
If you're looking for a Christmas gift that gives back, there are plenty of social enterprises and non-profit organisations to choose from in Singapore. Whether handmade pottery pieces or reusable cutlery, your friends and family will adore a gift with meaning – not just a mass-marketed gift plucked from the shelves of a major department store.  

The Body Shop's Festive Sacks are crafted by Teddy Exports, their Community Fair Trade partner in India who provides fair employment to more than 30 local villages. 
With The Body Shop's range, you can choose from a huge collection of community fair trade gifts. Shower gels, hand creams, body scrubs – their gifts sets have it all. Take their Festive Sack ($28): with scents like Juicy Pear or Rich Plum, anyone will be more than pleased to find this under the Christmas tree. 

Their Rocket Gift Set ($35) also makes an excellent gift, with its image of a female Santa heading towards outer space. You'll find travel-sized products within the reusable tin rocket ship, including shower gels, hand creams, and bath bombs of strawberry and coconut scents. 
Otherwise, their Ms Santa Headband ($9) or Ms Santa Bath Lily ($9) are perfect as stocking fillers too.
This festive season, DBS/POSB Cardmembers can make the most of shopping promos from The Body Shop. 
From now to 25th December 2019, get $10 off with a min. spend of $85 or $20 off with a min. spend of $150. This applies to The Body Shop's entire range, so whether you're after Ms. Santa-themed products for female empowerment or handcrafted gifts that support fair trade, you're bound to find the perfect Christmas gift. 
---
This post was brought to you by DBS.
Photography by Gabriel Seow.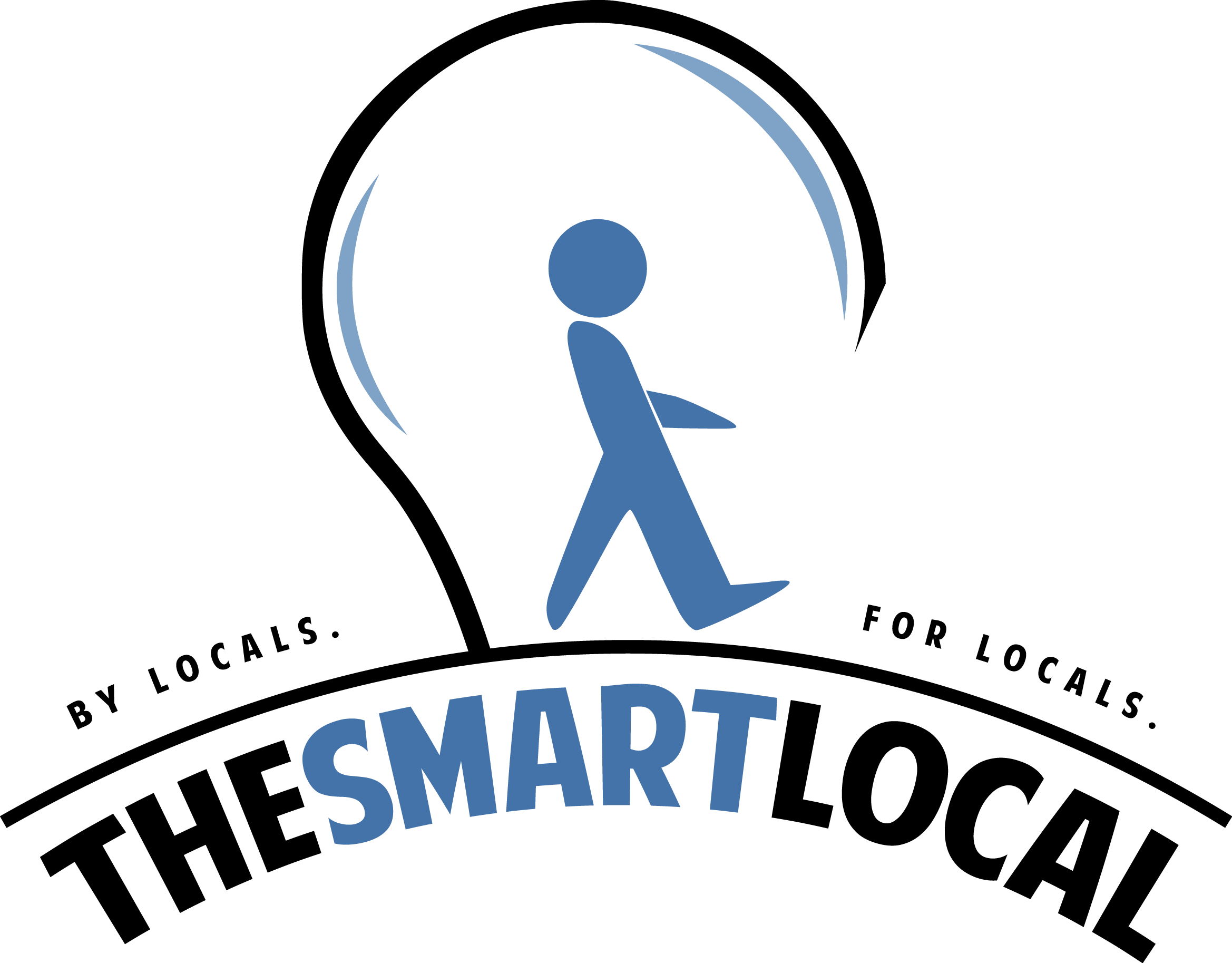 Drop us your email so you won't miss the latest news.