Universal Studios Singapore
It's been a while since we last reviewed USS so we were super excited to be back! Universal Studios Singapore (USS) is considered by many to be one of, or if not the top attraction to visit in Singapore. It is also featured in our "52 things to do in Singapore before you die" list because we just cannot believe that some locals have not visited it yet!
Picture Credit: Universal Studios Singapore
For the upcoming Chinese New Year, USS have some special events planned up. From 15th January onwards, you'll get to 'bai nian' with Woody and Winnie Woodpecker and your favourite Sesame Street friends at the park! For the first time, Cookie Monster, Oscar, Grover and Abby Caddaby will be joining Elmo to sashay down the streets of USS in Chinese New Year festive outfits.
The New York zone sprinkled with a dash of red!

The only drawback about USS is how the queues may be crazy long. If you're new to the park, you wouldn't want to spend 1 whole hour on queuing only to be disappointed if the ride wasn't to your liking. And if you try to go on all the rides you might probably run out of time. Apart from the rides there are plenty of shows and events going on that you wouldn't want to miss. So it's important to spend your time wisely.
In this guide, the 5 must-visit Universal Studio Singapore rides and shows are highlighted. Note that this guide appeals more to friends or couples rather than families.
But first, a short teaser with the TSL team!
The Top 5 Rides at USS
1. Revenge of the Mummy
USS is very cleverly divided into various themed zones and the Ancient Egypt, in my opinion, is the most well-done. You will be transported straight to the land of Egypt with Mummy statues towering over and Egyptian slaves on stilts everywhere you go. I reckon Singapore's scorching hot weather adds to its very deceiving "desert" climate too. 
The queue of the ride extends in long zig-zags inside a Mummified tombstone. Even if there's no queue, you'll still have to walk through the confusing maze, creating a mysterious suspense from all the flickering flame flights reflecting light off the jewel-eyed Mummies chiselled on stone walls.
The Revenge of the Mummy ride was plain exhilarating. From the astonishing amount of detail in the treasure room of gold sculptures to multi-directional ride movements that will send you plunging back and forth and swaying side to side in pitch darkness, to feeling the heat of sudden burst of flames burning so close to your face you actually wonder if that all is but a visual gimmick. But the burnt after-smell confirms your guesses that the fire was indeed real.
Definitely the first ride you should queue for. You'll never want to leave USS without trying this ride!
2. TRANSFORMERS The Ride
In any amusement park I go to, I usually skip all the lame 3D movies (that still look 2D to me) and head for the main course (aka the roller-coasters) but this ride located in Sci-Fi city, is truly impressive.
To begin with, it's the Transformers. The theme alone is enough to make your knees wobble.
Next up, a 60 feet (18m) high-definition display screen that has REAL three-dimensional effects. You know how silly kids look when they reach out their hands in an attempt to touch the imaginary cartoons characters in 3D movie theatres? Yes, you will be next in line.
One of the biggest frustrations in an amusement park is when you faithfully queue for two torturous hours only to find that pathetic barely-even-thrilling 30-second ride an utterly waste of your time. No, not for this ride. It was at least a good 5 minutes ride or so and definitely worth every bit of your time! 
The only down side to this was the slight dizziness I felt after the ride, but to be fair I do have motion sickness and I was warned. Parents, please take note of this if your kids have motion sickness too.
Me, Malcolm and Averlynn at Sci-Fi city. Look out for these guys!
3. Sesame Street Spaghetti Space Chase
Before anyone starts facepalm-ing, I thought this ride deserves the mention for being such a remarkable children's ride that even a grown-up like me loved every bit of it.
It starts off with Elmo on the intercom gathering courageous folks to take on a mission to save all the spaghetti in the worlddddd (or something like that). And you get to see life-sized moving statues of the entire extended friends and family of Elmo (including all the calefare which rarely actually appear in the cartoon itself).
Then the next thing you know, you appear in a night galaxy full of stars which is totally random because Elmo does not live in space and neither do spaghettis but it don't matter, cartoons doesn't make sense, that's how children's imagination breeds. And besides, the stars that lit the entire tunnel we travelled through was just mesmerizing.
The queue for this ride was also relatively short, so why not just give it a shot? Parents, do check out the timings of the Sesame Street staged shows and mascot photo-taking which happens at regular intervals just round the corner! 
There are plenty of photo opportunities throughout USS!
4. Water World
To be honest, I wasn't looking forward to this performance at all, it seemed far too "family-friendly" for my liking. Boy, I was wrong.
I was taking my own sweet time to stroll into the attraction when a fire spark was shot up in the air that sent me running straight in, hoping to see which unlucky head got blown off but no, it was part of the show.  
Deafening gunshots and explosions greeted me as I sat among the audience and it wasn't long before I was completely captivated in their world, WaterWorld, to be exact. The actors suavely swung from crane to crane on free suspension ropes (no camera trick, no secret safety ropes!) and dived straight into the water. The very precise timing synchronizations never fails to amaze me, as the moment the actors jump off oil tanks, it bursts into flames immediately, yet worries me to think if they're actually putting their lives on the line.
The side actors are also pretty enthusiastic, swerving their jet skis to splash water on the crowd and hollering at the audience on viewing platform to pump up the atmosphere. The only distraction is finding the main leads in the midst of all the chaos, considering how there's so much happening at the same time and on such a huge stage. But no issues, you'll eventually find them nearby when something explodes.
The WaterWorld performance is almost as if it's like a live behind-the-scenes film shot of an action-packed blockbuster. Except this time, the camera's gonna keep rollin'. We missed the show the last time we were at USS because we never unaware of the showtimes (3.30pm on the day we went) or happened to be stuck in a queue at the showtimes. And we thought we weren't missing much. How wrong were we! Be sure to plan your time well so you get to watch this!
5. The Hollywood Dream Parade
At 5pm daily, the streets of New York comes to life and nearly everyone in the park starts to gather along the parade road. This is also the time where queues are the shortest so if you've already seen the parade now's the time to have a second go on your favourite ride! If you haven't see the parade, we strongly recommend you do.
All the characters around the park from Madagascar to Shrek come together for the final act of the day.
The fairy god mother from Shrek!
This place isn't so Far Far Away after all
R.I.P Battlestar Galactica which is now the single most awesome sculpture at USS.
We took way more photos than we can fit inside here. Check out our facebook album to see all our photos. What did you like most about USS? Share with us your favourite experiences!
More USS Chinese New Year Specials
There are also many other special happenings during CNY.
Lo Hei at Universal Studios Singapore!
From 30th Jan to 6 Feb 2014, take your reunion dinner out to a unique setting – in a theme park!
Feng Shui Inn's Chef Li Kwok Kwong and Forest 森's Chef Sam Leong and Mike Tan have teamed up to create a 9-course menu for this special reunion dinner. Dishes include: Norwegian Salmon with Peppermint Sauce Yu Sheng and 75°C Steamed Prawn Pearl Pickle Pepper.
After dinner, guests can enjoy exclusive meet & greets with Woody and Winnie Woodpecker, as well as enjoy Lights! Camera! Action! Hosted by Steven Spielberg, TRANSFORMERS The Ride: The Ultimate 3D Battle and Sesame Street Spaghetti Space Chase.
Families can choose to dine along New York Street or at Hollywood China Bistro depending on group size. Price: S$98++ (Adult/ Senior); S$78++ (Child, aged 4-12) RWS Invites member can enjoy a special discount of S$10 off.
Sure-Win Hong Bao Surprise!
From now till the 14th of February 2014, 18,888 Hong Baos will be given out daily to guests visiting Universal Studios Singapore, S.E.A. Aquarium, and Adventure Cove Waterpark. Guests dining at RWS' seven restaurants* will also receive a Sure Win Hong Bao with a minimum spend of S$50.
More than S$6 million worth of attractive prizes are up for grabs. Prizes include one-night stay at the exclusive Ocean Suites or Tree Top Lofts, complimentary tickets to LightSeeker, as well as RWS attraction passes and dining vouchers at Osia, Forest 森, FengShui Inn, Tangerine, Palio, Starz Restaurant and Ocean Restaurant
Universal Studios Address:
8 Sentosa Gateway, Singapore 098269
Information/Reservation: Call +65 6577 6688 or email dining@rwsentosa.com.
The TSL Team! Until next time!
---
Disclosure: Media Invitation. Non-watermarked images credit to Resorts World Sentosa and their respective affiliated companies.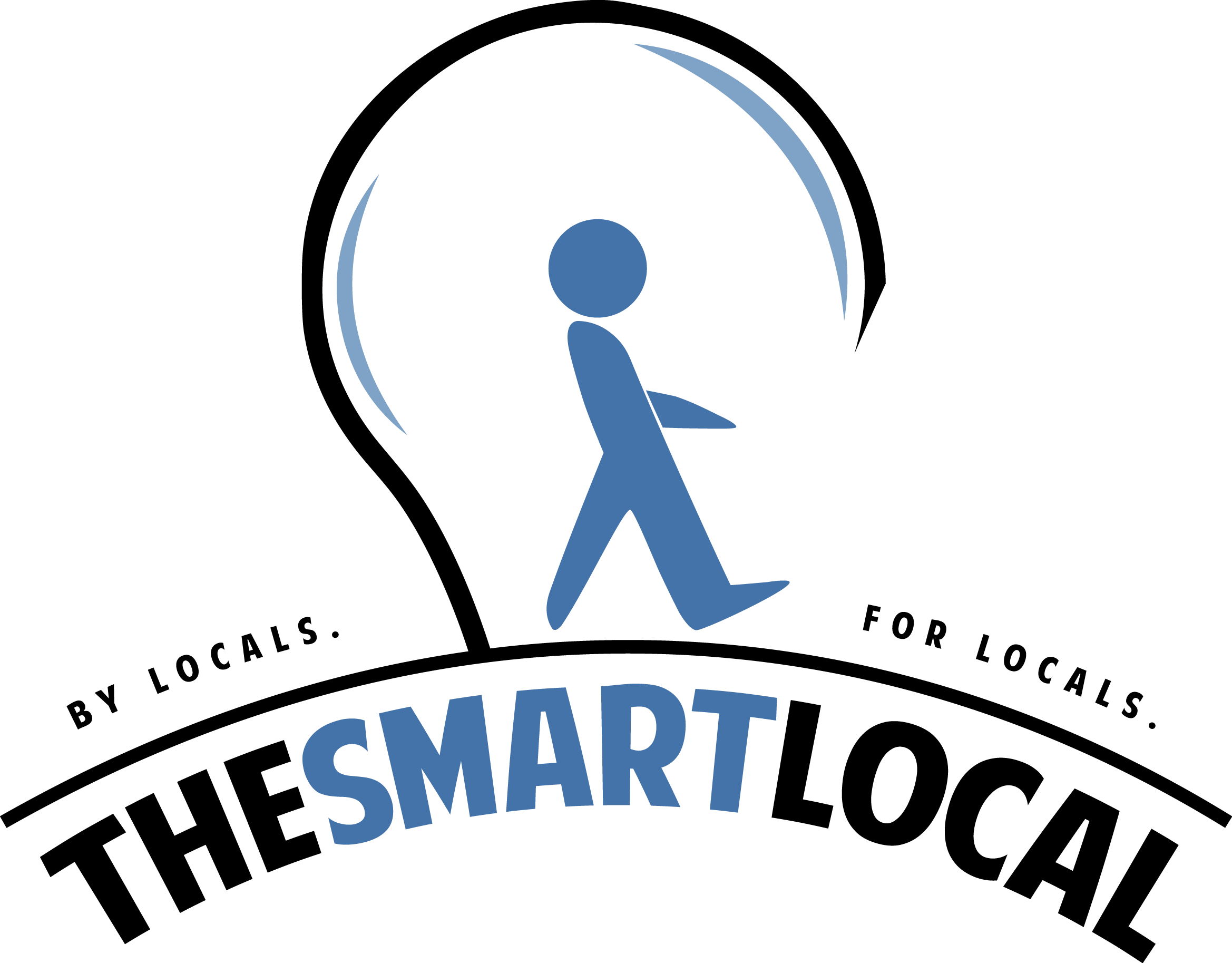 Drop us your email so you won't miss the latest news.