Unique resorts near Singapore
---
Holiday season is here, so it's time to pack your bags and get away from the hustle for a nice long break. But if your budget's tight or annual leaves are running out, you don't have to fly too far away for a dramatic change of scenery to unwind from the stresses of adulting.
In fact, there are a couple of unique resorts near Singapore that look like they're straight out of a fairytale or adventure role-playing game (RPG). We won't blame you if you end up posting a gazillion IG stories while on vacay at any of these accommodations.
---
1. Birdman Motel – Taichung, Taiwan
---

Image credit: 鳥人創意旅店 via Facebook
Step into your very own Batcave by taking up residence at Birdman Motel. This motel features rooms that look like they're carved out of limestone, letting you live out your fantasy as a nocturnal superhero. It's even in the motel's name: you'd be Birdman.

Image credit: 鳥人創意旅店 via Facebook
Jests aside, these rooms certainly don't scrimp on space, offering you an enormous, cavernous bedchamber to return to after a full day of activities in and around Taichung City. And with mood lights illuminating your room with soft glows, you'll be able to get a restful sleep each night throughout your stay.
Rates: From NT$3,280/night (~S$138)
Address: No. 55, Section 2, Jingmao San Road, Beitun District, Taichung City 406, Taiwan
Contact: Birdman Motel website
---
2. Villa Takun – Selangor, Malaysia
---

Image credit: Villa Takun
Want to dive straight into the heart of nature without going on a long road trip? Look no further than Villa Takun. Nestled within the forest reserve of Templer's Park, this quaint, rustic getaway is located just 20km north of Kuala Lumpur – a breezy 30 minute drive will get you there. 
Glamp amidst the lush greenery of Bukit Takun within A-frame villas. Reminiscent of tents – minus the exposure to mosquitoes and other creepy crawlies – these elegant villas are hemmed with glass windows on all sides to let you bask in the beautiful surrounding mountainscape. 

Image credit: Villa Takun
The other glamping option is a classic caravan that fits up to 4 people and comes with a private bathtub as well as a courtyard. You'll even be provided with a projector for a cosy movie night in the outdoors – how romantic.
Rates: From RM600/night (~S$174)
Address: 6, Jalan 3/3A, Templer Park, 48200 Rawang, Selangor, Malaysia
Contact: Villa Takun website
---
3. Turtle Bay – Hua Hin, Thailand
---

Image credit: Turtle Bay Hua Hin Facebook
You don't have to fly all the way to Hawaii to visit Turtle Bay; Southeast Asia's very own Turtle Bay is right here in Hua Hin, Thailand. This boutique homestay is so named for its – you guessed it – collection of turtle shell-inspired villas.

Image credit: Turtle Bay Hua Hin Facebook
These eco-friendly villas are built over an enormous lotus pond, where you can cast a boat and spend a romantic evening with bae. And if you're feeling peckish, you can head over to the in-house restaurant which serves up a mix of Thai and Western cuisines.
Sai Noi Beach is also just a 5-minute walk away from Turtle Bay, so be sure to pack your beach-going essentials if you're holidaying here.
Rates: From S$145/night
Address: 77, 3 Hua-Hin 101, Nong Kae, Hua Hin District, Prachuap Khiri Khan 77110, Thailand
Contact: Turtle Bay Eco Luxe Hua Hin website
---
4. Hotel Madera Hollywood – Hong Kong
---

The Monroe Suite bears vibrant splashes of pink and white that call back to her performance in the 1953 film, Gentlemen Prefer Blondes.
Image credit: Madera Hospitality Facebook
Enter the golden era of the Hollywood Regency by booking a stay at Hotel Madera Hollywood. Here, rooms are tastefully decked out in the motifs and colours of famous Hollywood celebrities like Marilyn Monroe, Charlie Chaplin, Frank Sinatra, Bing Crosby, and Audrey Hepburn. 

Image credit: Madera Hospitality Facebook
The hotel exterior also features murals of your favourite celebs from the era, making for a fantastic spot to snap photos and record videos for the 'Gram and TikTok.
The location is pretty central too. Soho and Tai Kwon are both a 5-minute walk away where you'll find a number of trendy bars and art galleries.  
Rates: From S$148/night
Address: 53 Hollywood Road, Central, Hong Kong
Contact:  Madera Group website
---
5. Rocky Farm – Ipoh, Malaysia
---

Image credit: Rocky Farm Ipoh Facebook
If you've ever wanted to get the Japanese inn experience but a 7-hour flight just seems too far, check out Rocky Farm in Ipoh, Malaysia. While temperatures here aren't quite the same as Japan's temperate climate, you still get the full suite – Japanese-themed villas, mock zen garden, and even tatami rooms to match.

Image credit: @sazlizakaria via Instagram
To complete the faux Japan experience, Rocky Farm Hotel is also built right in the midst of a gorgeous limestone karst landscape that vaguely resembles the Mifuneyama Rakuen Gardens of Kyushu in Japan.
Rates: From S$64/night
Address: Lot 14884, DAT Pulai Jaya 31300, 3, Pulai Jaya 3, Taman Bersatu, 31300 Ipoh, Perak, Malaysia
Contact: Rocky Farm Hotel website 
---
6. Roots Tree House – Bali, Indonesia
---

A sliding roof – how cool is that?
Image credit: Roots Tree House Facebook
Most of us have dreamt of having a treehouse as a secret hideout to play in when we were kids. Delight your inner child by picking Roots Tree House for your next vacation. Choose a Ginger House, and you'll find it comes with sliding roofs that you can draw back to soak in the views of the surrounding rainforest from the comfort of your bed.

Image credit: Roots Tree House Facebook
To help you focus on unwinding, Roots Tree House has Balinese massage services on-site – you can even get acupuncture done if you're feeling adventurous. Yoga classes are also available to complete your meditative relaxation experience here.
Rates: From S$104/night
Address: 55C6+95, Ungasan, South Kuta, Badung Regency, Bali 80361, Indonesia
Contact: Roots Tree House website
---
7. Grand Lisboa Palace Resort – Macau
---

Image credit: Grand Lisboa Palace Macau Facebook
Live like royalty for a brief spell by booking a stay at Macau's Grand Lisboa Palace Resort. Opulence is the name of this resort's game, with its European and Chinoiserie-inspired architecture working to make you feel like you've stepped through time to walk the grounds of an 18th-century palace.

Jardim Secreto (left) and Deluxe Versace Room (right).
Image adapted from: @grandlisboapalace via Instagram, Grand Lisboa Palace Macau Facebook
The Jardim Secreto is the pièce de résistance of the Grand Lisboa Palace, and it's not hard to see why: this European-styled garden features grass mazes that look like those from the Queen of Hearts' gardens in Alice in Wonderland.
The luxury doesn't end with the exterior; the rooms themselves are fitted to the nines with designs and furniture that are fit for royalty. Pick your poison from 3 overarching room themes – contemporary, Chinoiserie, or Versace – for your stay.
Rates: From S$160/night
Address: Rua do Tiro, Cotai, Macau
Contact: Grand Lisboa Palace website
---
8. Leafy Greens Chiang Mai – Chiang Mai, Thailand
---

Image credit: @gyhedy via Instagram
Be the Smurf you've always wanted to be by staying at Leafy Greens Chiang Mai in Thailand. This charming eco-friendly resort is home to a collection of mushroom-shaped clay huts that are inspired by the Smurfs' toadstool houses – some of the huts even come with Smurf murals painted on the walls.

There are also huts shaped as snail domes.
Image adapted from: @kiki_927 & @leafygreenschiangmai via Instagram
If you're a cat lover like me, you'd be thrilled to know there are manja resident cats on-site who're more than happy to keep you company.
Leafy Greens Chiang Mai also features well-tended gardens, such as a section with purple wreaths in full bloom that reminds us of Japan's Kawachi Wisteria Garden.
Rates: From S$32/night
Address: 71 Chotana Road, Tambon Chang Phueak, Mueang Chiang Mai District, Chiang Mai 50300, Thailand
Contact: Leafy Greens Chiang Mai Facebook
---
9. Sigma Castle – Yilan, Taiwan
---

Image credit: @sigmacastle via Instagram
"Thank you, Mario! But our princess is in another castle!". And this castle is none other than Taiwan's Sigma Castle, which is just a 1-hour drive from Taipei.
With its pastel palette and the surrounding countryside, Sigma Castle will make you feel like you've walked right into the world of Sleeping Beauty.

For the quintessential English experience, book an afternoon tea in their pink dining hall.
Image credit: @sigmacastle via Instagram
Most bedrooms contain a 4-poster bed with a net canopy hanging over them, while upgraded rooms have an additional balcony overlooking the gardens.
To complete the princess-like experience, there's also a lounge, library, and a large fountain at the entrance of the castle.
Rates: From S$178/night
Address: 236 Shenfu Road, Yuanshan Township, Yilan County 264, Taiwan
Contact: Sigma Castle website
---
Stay connected with Circles.Life when travelling around South Asia
---
With these 9 enchanting resorts located just a short flight from Singapore, it's time to kick your travel spirit into gear and end the year with a well-deserved holiday.
And of all the travel essentials you need for a fuss-free trip, data connection has got to be at the top of the list of items you have to prepare. After all, you need to share pics of your stunning hotel, right?
Enter Circles.Life's Borderless Plan. Say goodbye to expensive roaming add-ons or touristy SIM cards that sometimes fail to work – especially if you plan to visit multiple countries in one trip.
Borderless Plan solves this headache for you. With just 1 plan, your data needs are covered across 9 countries including Singapore, Malaysia, Indonesia, Thailand, Taiwan, Hong Kong, Macau, Sri Lanka, and Bangladesh.
It is perfect for those who travel often within Asia. For just $30, you get 100GB/ month which can be split across the different countries and used locally, so no data is ever wasted. You also get 300 minutes of local talk time as well as free incoming local and roaming SMS. How convenient is that?
Just set up your plan once and you're good to go. Now all you have to do is book those flights, reserve a room in one of these gorgeous resorts, and set off.
---
This post was brought to you by Circles.Life.
Cover image adapted from: 鳥人創意旅店 via Facebook, Roots Tree House via Facebook, Villa Takun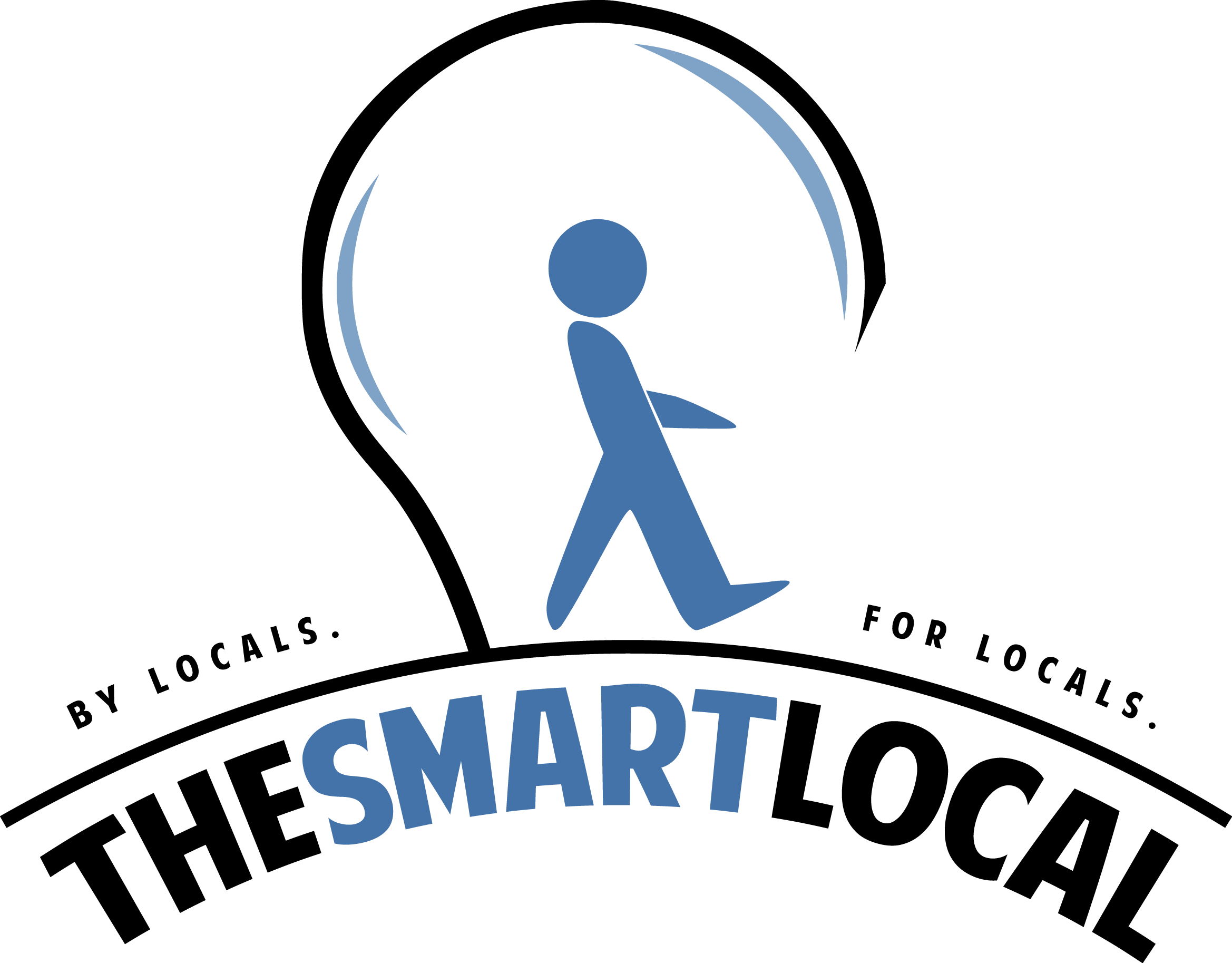 Drop us your email so you won't miss the latest news.