Unique engagement ring ideas in Singapore
---
A wedding proposal is a once-in-a-lifetime gesture of love, and the engagement ring involved will serve as an everyday reminder whenever your special lady glances down to see that dazzling beaut. If your bae has hinted that she's not the type who fancies boring and traditional designs, these unique engagement ring ideas may come in handy.
You might be slightly mindblown to know that engagement ring options aren't limited to the size, shape and colour or type of rock used, and colour of the ring band. Here are ways to customise an engagement ring in Singapore to tailor to animal lovers, zodiac fanatics, edgy trendsetters and eco-warriors.
---
1. For the animal lover whose dog is your unofficial "kid" too  – animal prints
---

Image adapted from (L-R): Madly Gems, The Smart Local
Wildly passionate about wildlife and the best co-parent to your furkid you could ever ask for, this lady deserves something that shouts out her love and compassion for animals. If you think that animal-themed jewellery can only mean cartoonish pendants and cheap dangly earrings, here are some ways to introduce animal elements to your engagement ring in a classy manner.
Ring band detailing like paw prints are an uber subtle yet super adorable way to wear your love for animals on your sleeve finger. In fact, pet owners are able to reach a higher level of customisation by submitting their own dog or cat's actual paw print visual to be superimposed on the engagement ring. 
You can also incorporate tiny yet detailed animal etchings and three-dimensional figures on the band, hugging the gemstone. It'll set your ring apart if you're not crazy about gargantuan rocks or funky gem shapes and colours, and it can even showcase your spirit animal – be it a free-spirited dolphin, curious and friendly elephant, or calm and devoted penguin, for instance.
---
2. For the family girl who always invites you on fam outings – remade from heirlooms
---
Family means the world to this lass, from how eager she was to intro you to her parents to how grateful she is that you get along with her siblings. She cherishes her family heirlooms with all her heart but, considering they've been passed down for generations, they might not be the most on-trend or era-appropriate.
There's actually an option to take those precious heirlooms and remake them into something that's not just modern and stylish, but completely one-of-a-kind as well. Leave it to the experts to design a new engagement ring for you which echoes the heirloom ring's design elements, offering a nod to your ancestry while being refreshed in a contemporary manner. 
You could also get some of the gems in your heirloom piece fitted into a new ring so you can carry the precious history of your bloodline into your new life – together with some new gems to signify a fresh chapter.
The best part is, every bit of sentimental value will be preserved as you slip this new creation onto your bride's finger – because it's crafted from the same symbol of love from past generations.
---
3. For the sweetheart who always DIYs your gifts – initials on ring band
---

Image credit: Madly Gems
Personalisation is the name of the game for this dame. Instead of dropping cash on watches and neckties, she painstakingly crafts thoughtful gifts, cards and notes for every birthday and anniversary celebration. 
Get her the ultimate glowed-up version of customised rings which loved-up teenagers would buy from shopping mall kiosks – engagement rings with initials woven into the band. Instead of name and date engravings, the initials will be artfully incorporated within the band itself. 
It's a fascinating detail for eagle-eyed individuals to pick up on, but subtle enough that it's not tacky and in-your-face.
---
4. For the horoscope fan who knows your birth chart by heart – star sign or birthstone
---

Image adapted from: Madly Gems
"What's your horoscope?" was one of the first things she asked you during the dating phase, and she knows your sun, moon and rising signs by heart. 
Proposing to your horoscope enthusiast wifey-to-be with a birthstone ring or horoscope symbol detailing will show her how much you care, just like how she feels understood when you share horoscope memes to tease her little quirks.
A quick breakdown of each horoscope's birthstone is as follows: 

Image credit: Madly Gems
Aside from the birthstone, you can also engrave the ring band with horoscope symbols of both parties. You can also refer to this handy guide to see how each astrological symbol looks.
---
5. For the classy queen who wants to live a Princess Diaries fantasy – filigree detailing
---

Image adapted from: Madly Gems
She's not spoilt, just classy. She could be sipping on kopi and slurping up bak chor mee at the kopitiam, but somehow this refined lady just seems to exude a regal aura everywhere she goes. She's secured the position of #1 princess within your heart, but bestowing a ring with filigree detailing upon her will seal the deal of making her an absolute queen. 
Vintage designs have been increasingly popular, and it's not difficult to see why. Filigree detailing can be as simple as a single swoosh on each side, or multi-feathered to form enchanting motifs that are a sight to behold from afar, as well as up-close. 
---
6. For the trendy GF who wants something unique – bold coloured gems & geometric cuts
---

Image adapted from: Madly Gems
Ask somebody to sketch out a ring and they'd give you the standard plain band with a pristine jewel right smack in the middle – which you know good and well would be too snooze-worthy for the trendy fashionista you're planning to wed. 
For something eclectic and show-stopping enough to complement her most daring of outfits, explore geometrically-cut gems which instantly look ten times more extraordinary. This gives you the chance to play around with asymmetry and unorthodox shapes, a delight for ladies who love challenging style rules and going against the grain to rock something totally unexpected.
You can also opt for more rare and unique gems such as teal Sapphire – shining a deep blue-green, unheated Tanzanite – a mix of blue, gray and purple mermaid hues, and Tsavorite Garnet – an intense green stone that's 200 times rarer than emeralds.
---
7. For the eco-friendly girl who's also a plant parent – nature-inspired designs
---

Image adapted from (L-R): Madly Gems, The Smart Local
Championing the eco-wave, your bae may have been the one to introduce you to the world of bringing along your own dabao containers and recyclable shopping totes. Many of your dates are spent among the lush greenery, be it on hikes or an idyllic picnic in the park. 
For an everlasting ode to her blossoming love for nature, get her a nature-inspired engagement ring. There's plenty of room to play around within this theme, with leaf motifs and gem cuts or intricate detailing with various plant and flower designs. 
Something not as common which will set the ring apart from dime-a-dozen perfectly polished bands is to get a rustic, organic texture. The vibe is very woodsy and ethereal, and will give the sense that you and your lover are that much closer to nature.
---
8. For the Japanophile who can't wait to travel again – sakura or autumn leaf design
---

Image credit: Madly Gems
Japan ranks highly on the list of travel destinations Singaporeans can't wait to revisit, and a beautiful floral design with autumn leaves or sakura will hold deep sentimental value for many a local couple. 
It doesn't matter whether you and your SO have ventured on unforgettable trips to the Land of the Rising Sun, or you both just love Japanese cuisine, the tiny leaf designs circling the band makes the engagement ring at once subtle, intricate and attention-grabbing. 
They say a picture tells a thousand words, but anyone who lays eyes on this marvellous gem is sure to want to know you and your husband's lovely tale behind it.
---
9. For the active babe who loves sun & sea – aquamarine with wave motif
---

Image adapted from: Madly Gems
Loving all things sun and sea, from diving expeditions to chillax dinners at Rumours Beach Club, this lady deserves something that can ignite the spirit of adventure within her even throughout the most mundane of everyday duties. 
Imagine her tracing the outline of an elegant wave motif while she's stuck in a commute, or cranking out emails. Especially coupled with Aquamarine and other deep blue gems or Peridot – known as the Gem of the Sun – that little reminder is enough to fuel her with anticipation for the next adventure, together with her dearest hubby.
---
Customised engagement rings from Madly Gems
---
Now that you've accumulated all this inspo and are ready to hit the boutiques with your lover in tow, you may be dreading the hassle of research and hopping from one jeweller to the other to see if they can make your dream customised engagement ring possible. Here's the kicker: every ring idea presented above can be created conveniently at one spot – Madly Gems, also known as Madly.
Madly Gems specialises in bespoke jewellery proudly using only the top 0.1% of gemstones available worldwide. They're a go-to recommendation for those in search of coloured gems beyond the standard few choices, boasting one of the largest gemstone ranges in Singapore. And all ethically- and sustainably-sourced, to boot!
Shopping for an engagement ring should be a thrilling affair, but some couples may have their experiences dampened by pushy staff or an impersonal transaction with little guidance amidst such an important decision. 
Over at Madly Gems, you can expect warm and hospitable service, staff with loads of jewellery expertise to break down the hundred and one questions you might have, and a relaxed and enjoyable experience that feels more like a fun exploration than a stressful ordeal.
Feel free to mix and match customisation ideas from this list, be it your birthstone with an adorable animal print at the side, or filigree detailing in a ring remade from your heirloom gem. Whichever you decide to go with, trust that the Madly Gems team will be able to advise on your design wishlist and make your dream ring become reality.
Madly Gems
Address: 72 Seng Poh Road, #01-63, Singapore 160072
Opening hours: 10.30AM-6.30PM, Daily
Telephone: 6650 1544
---
This post was brought to you by Madly Gems.
Photography by Adria Tham.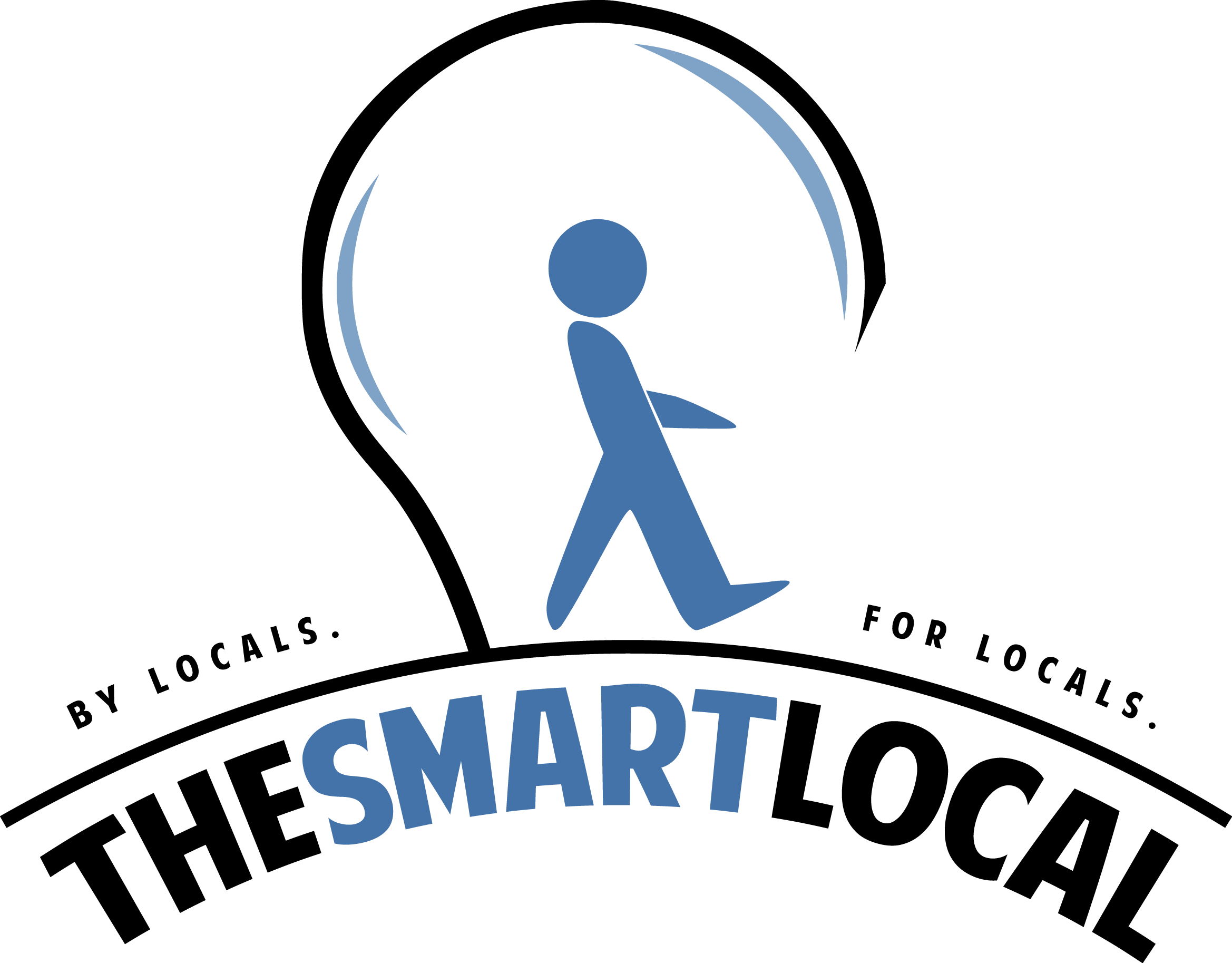 Drop us your email so you won't miss the latest news.