Things To Do In Fuzhou
Whenever airlines have flash sales, BKK and Hong Kong are among every Singaporean's top picks. China is hardly a top-of-mind destination for short getaways. Tell anyone you're going to Shanghai or Beijing for 3D2N, and the aunty in them will tell you disapprovingly that it's bohua (not worth it), for there's too much to see and too little time.
Enter Fuzhou – a city with enough hot spots to keep both millennials and their parents entertained, yet small enough to cover over a long weekend. For the uninitiated who associate Fuzhou only with fish balls, here's a complete itinerary to get your money's worth.
Things To Note Before Visiting Fuzhou
Weather: When we visited Fuzhou in early April, the temperature was around 19-24 degrees celsius, a perfect range for experiencing "air-conditioned" weather without the hassle of packing layers. The city's annual temperature is around 20 degrees celsius, nothing your everyday jacket or hoodie can't combat.
Getting around: We mainly got around by taxi because it's cheap, with the most expensive cab ride costing only CNY60 (approximately SGD12) for 30 minutes or so. The airport is quite a distance from the city, so transfers can cost up to CNY300. If the roads are congested, consider taking the train system. The network is clean, reliable and efficient.
Connectivity: Surprisingly, SIM cards are quite hard to find in the city, and usually require a commitment period of at least 2 months' usage. Be sure to get one from the vending machine at the airport after you arrive.
1. Cafe-hop in the hipster Wushan neighborhood
Fuzhou has several parks scattered across its cityscape, and Wushan is one with a low-key disposition that even locals frequent. This pocket of greenery is dotted with walking trails for sightseeing, but our favorite spot was found at the foot of the hill.
There, indie finds were woven between old brick walls and under imperial roofs, ranging from pottery workshops to cafes built into photography studios and furniture stores. Of all the hybrids in this cluster, we were most fond of this Nordic-style book cafe.
2. Explore the oriental stretches of Sanfang Qixiang
Sanfang Qixiang (Three Quarters Seven Alleys) is splashed across brochures and top search results on Google, but even as a straight-up tourist attraction, this UNESCO heritage site stows an oriental charm in its surrounds of skyscrapers and highways.
The historic enclave is characterised by architecture preserved from the Qing and Ming dynasties, and behind these wooden doors lies a mishmash of the traditional and modern. Specialty shops selling jade, tea and calligraphy, among other Chinese knick-knacks, are staggered with upmarket finds.
It is only here where you can dine in McDonald's and Starbucks disguised as old-fashioned inns from the 16th century, or mail a postcard to your future self from this kitschy stationery shop.
Address: Nanhou Street, Dong Jie Kou Shang Quan, Gulou District, Fuzhou 350000
3. Whisk yourselves away to seek the waterfall at Qing Yun Shan
Qing Yun Shan is slightly over an hour's drive from central Fuzhou, and hiring a driver for a return trip should cost you around CNY840. Admissions cost CNY20 each, a small price to pay for a welcome respite from the city's traffic and activity.
Qing Yun Shan isn't really developed to serve tourists, but that's the beauty of this national site. We must have seen less than 10 fellow hikers on our uphill way to Qing Long Waterfall, which boasts a vertical drop of over 80 meters. It's a cooling space to relax before you make your way down and return to civilization after enjoying half a day of sweet detachment.
Lace up your adventurer boots and bring your cameras. The route is lined with towering cliffs, gorges and small streams creeping their way around large boulders – enough spectacles free of photobombers for your insta-worthy shots.
Address: Qing Yun Shan, Yongtai County, Fuzhou.
4. Prepare an empty tummy for Fuzhou's "Shilin Market"
Cities like Korea and Thailand have very distinct street food scenes, but China's has always been a massive question mark to me. This was until Student Street in Fuzhou gave me an education, an expanded repertoire and a very happy belly.
The outdoor market is located near a couple of universities and, for the same reason, known for its low prices. When combined, its new and old sections branch to several streets, and I find its abundant variety and slightly disorganized (but nonetheless very flavorful) layout to be reminiscent of Taipei's Shilin Market.
Entering the upsized pasar-malam assaults all your senses. Aroma of juicy meat skewers wafting through the air, sizzling of some serious wok-hei in progress, and the occasional bursts of heat you feel in the cold April winds whenever the hawker flips the wok.
Address: 85 Cangqian Street, Cang Shan District, Fuzhou
Xiapu
Unlike Fuzhou, Xiapu is a coastal county along the East China Sea whose main business is in agriculture. The suburb isn't really built for tourism, and transportation is limited in options and efficiency. It's an uncommon drawcard, but we invested half a day in this excursion anyway and were handsomely rewarded.
If you're visiting in the months of February to April, get the local guide to take you to the Sakura spots in Xiapu!
We bought our tickets from Fuzhou Railway Station earlier that morning for a noon departure from Fuzhou South Railway Station. The trip takes about 1 hour and costs CNY90 each. We hired a guide who took us to these 2 obscure gems and he was one of the warmest locals we met. His number is 15359700706 (Lin) and you're in good hands if you get him to drive you.
The following landmarks do not have specific addresses, but tell the driver you'd like to visit S-one and Sha Jiang and he'll know just where to take you.
5. Walk into a Nat Geo documentary at Xiapu's infinite mudflats
The best time to visit Xiapu's mudflats is at dawn or sundown, and the many professional photographers who have left with Windows Wallpaper-worthy shots can attest to that. It baffles me how a vast expanse of something as dull as mud can look so magnificent, and I could only think of how it resembles the infinite river in Spirited Away.
On and around the mudflats, villagers glide through on flat-bottomed push boats. Fisherman tend their nets and cages, while farmers harvest seaweed hours after hours and fill their lungs with the raw scent of sea. Beyond aesthetics, their rusticity is an equally elusive sight in a fast-developing China.
6. And weave through a raw labyrinth of their coastal ancient town
Right beside the mudflats is Sha Jiang, an ancient town I thought I'd only see on exclusive television features or Jay Chou's music videos. Time had forgotten to claim its architecture, leaving behind vacant houses and shops, and a tiny community who stared at our camera equipment in curious wonder, who spoke Mandarin with accents too dense to be understood.
A concrete building sits at the end of the town, juxtaposed against this time-worn landscape as an unofficial observatory to see the mudflats from a height. Admissions cost CNY20 per person, and the golden hour is at 4.30pm.
7. Unwind after all that walking at a hot spring resort
We were told by our cab driver that hot springs are a popular activity among youngsters in Fuzhou, and the city has its sub-tropical climate to thank for that. When picking one, the general rule is to filter out the ones that are simply communal baths in hotels, as they aren't as legit.
A popular option recommended by locals and expats alike is Gui'An Hot Spring Resort, where a startling selection of over 50 types await. Put the healing properties of Chinese herbs, flowers, milk and even wine baths to the test, and conclude with some of its quirkier offerings, like volcanic grit tubs and fish baths.
Address: Gui'an Village Pandu Town, Lianjiang County, Fuzhou 350506
8. Get acquainted with Fuzhou fishballs with over 100 years of heritage
There is no place more fitting for your initiation to the city's delicacy than Yong He Fishballs, whose century-old recipe has earned itself a reputation along Nan Hou Street.
The real Fuzhou fishballs are very different from the ones your bak chor mee stall tries to sell you. The exterior is more doughy than bouncy, and when bitten into, its smooth mochi-like texture gives way to a well-marinated minced pork center flavored like the savory sauce used in zha jiang mian.
If you're spoilt for choice, kick start your sampling with the Wu Fu Lin Men, a combo of fish balls and dumplings made with eel, shark and mackerel meat, among other varieties.
Address: Yong He Fish Ball, 89 Nan Hou Street, Dong Jie Kou Shang Quan, Gulou District, Fuzhou 350000
9. Pay homage to the birthplace of Buddha Jumps Over The Wall
Buddha Jumps Over The Wall isn't hard to find in its country of origin, but our cab driver recommended Ju Chu Yuan, where the dish was first created in 1876. A bowl costs CNY389, and while that sounds a little steep in comparison with the other meals we had in China, it probably costs way more in Singapore.
Painstaking effort went into this small bowl of goodness. 8 high quality ingredients are cooked individually in a broth of hen, duck and pork's bones before coming together to yield a rich stew of abalone, dry scallops, sea cucumber and the likes.
This can be best described as an even more upgraded version of pen cai, which makes its appearance in Singaporean households during Chinese New Year.
Address: Ju Chu Yuan, Tai Jiang District, Wuyi Middle Road 151, Hua Neng Mansion 2 Floor, Fuzhou
10. And have these mandatory eats ruin Singapore's versions for you
Apart from the 2 signatures above, other staples of Chinese cuisine in Fuzhou are just as noteworthy. If you happen to be in the Wu Shan neighborhood, put this shop along the food street on your list:
It was in this unassuming haunt where we found some of the best beef noodles, mala dumplings and zha jiang mian ever. I've had some pretty good ones in the Chinese-operated hawker stalls back home, but these trump all of them.
They've perfected the art of making lamian, and every strand was consistent with the right amounts of "Q" for the perfect bite. I've always known Chinese cuisine for its overpowering flavors and excessive grease, but the mala dumplings here delivered a pleasant kick without turning on the waterworks.
Address: Bo Bo Mian, Guanya Delicacy Street, Dong Jie Kou Shang Quan, Gulou District, Fuzhou 350000
Visit Fuzhou with SilkAir
Whether you're planning your first visit to China or an upcoming family trip, Fuzhou is a gateway to China where unadulterated nature meets unique hokchew culture and food. This family-friendly itinerary has a good mix of leisurely activities and outdoorsy adventures, which – if you're wondering – don't require much stamina.
SilkAir, the regional wing of Singapore Airlines, flies to Fuzhou thrice a week and is the preferred airline choice especially if you're traveling with your folks, who may not be too fond of low cost carriers. With meal service, reclining seats and blankets, the full service flight experience is made far more comfortable.
Throughout our 4-hour journey, the cabin crew's hospitality was comparable to that of its reputed parent company. On our flight home, an elderly couple had to trouble them several times, but they had nothing but patience and smiles while attending to them.
Your seat also entitles you to 30kg of check-in baggage, so there's no extra cost on top of your airfares. Additionally, you get a hot inflight meal with a choice of red (Fortant De France Littoral Merlot Cabernet Sauvignon 2015) or white wine (Ferrandiere Chardonnay IGP Pays d'Oc 2015). Wireless entertainment is also available via the SilkAir Studio, which comes preloaded with movies and TV shows like Running Man.
Giveaway
We're giving away 3 pairs of tickets to Fuzhou and here's your chance to experience the city for yourself. All you have to do is:
Like SilkAir's Facebook page
Like and share this post
Comment below it and tell us which activity you're most excited about.
This week-long contest ends on 10 May 2017 and winners will be notified by 11 May 2017.
---
This post was brought to you by SilkAir, Regional Wing Of Singapore Airlines.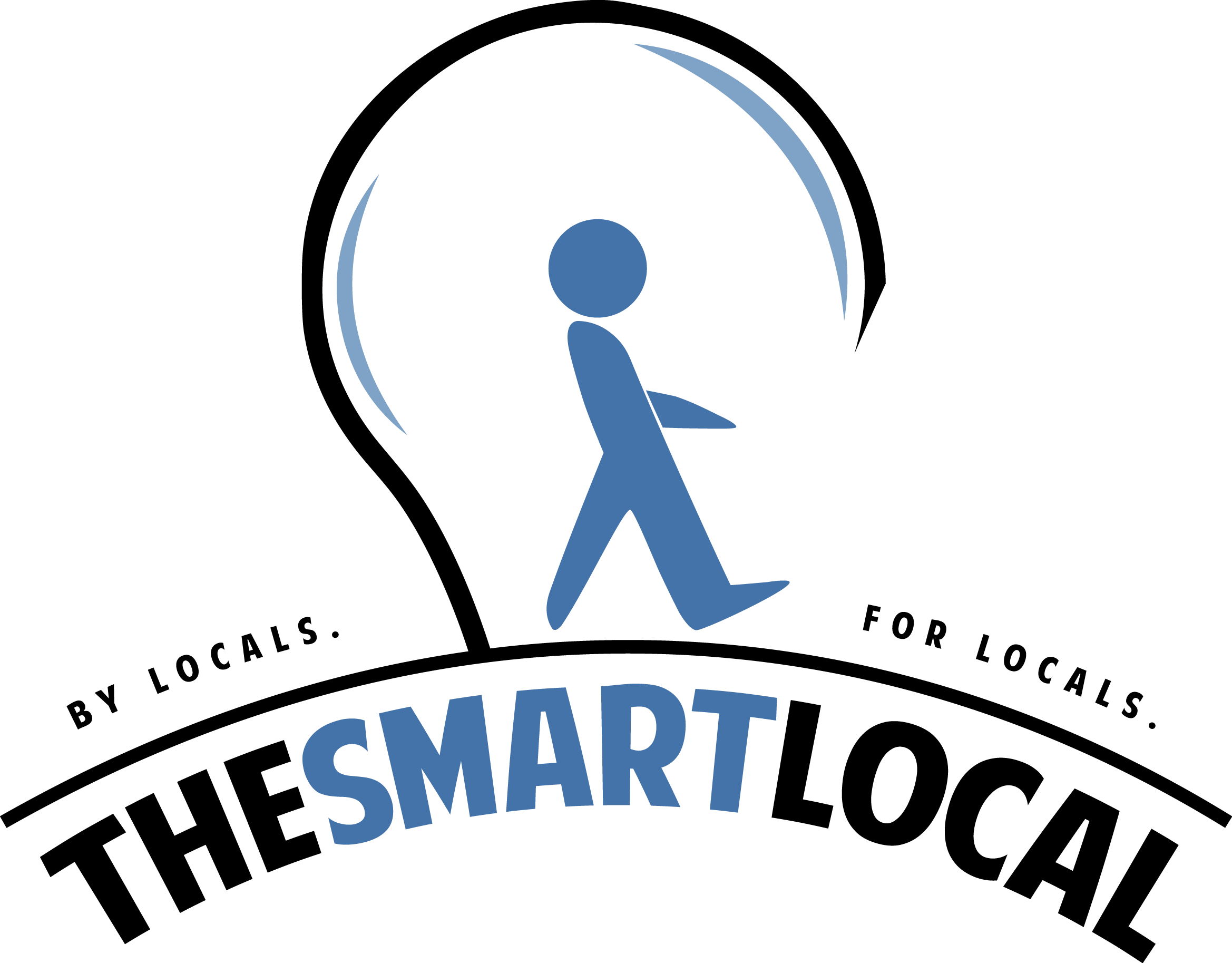 Drop us your email so you won't miss the latest news.