What's cooking?
The food and beverage scene in Singapore is no doubt on the rise. Cafes are popping up regularly, snaking queues at every corner, and kitchens are churning out photogenic food to go on Instagram accounts. Within this nation of food lovers, food crazes that came and went ranged from frosting-laden donuts to Roti Papa buns, and colorful bubble tea drinks to piping hot Liu Sha buns.
Now in 2015, we have people queuing up for fried chicken covered in cheese and cream, truffles fries, salted egg-anything, and a variety of froyo and soft serves. But why get in line with other hungry Singaporeans when you can make them yourself?
Read on to see how you can easily whip up 10 pastas sporting the latest food trends like mentaiko, avocado, and even eggs benedict! You can then proceed to make an extra large serving (at a fraction of its price) to dig in while watching your favorite TV show in your PJs. You're welcome.
Pasta Recipes
Before you get started on the 10 variations below, make sure you've prepared the 3 basic ingredients for cooking pasta – Pasta, Olive Oil, and Margarine.
1. Mentaiko Pasta

Source
Mentaiko may seem foreign to some, but this common ingredient in Japanese cuisine is fast becoming popular in Singapore's food scene, with cafes like Five and Dime coming up with dishes like Mentaiko pasta and mentaiko fries. But what is it actually?
Mentaiko is the marinated roe of pollock and cod, and it's both salty and savory with hints of the ocean. In this recipe adapted from San Francisco Food, we show you how you can make your own Mentaiko Pasta with a few simple ingredients.
Ingredients
Naturel Organic Spaghetti
1 small box of cod roe or pollock roe (~ 4 pieces of roe), can be found in most Japanese/Korean grocery stores
2 tablespoons of Naturel Spread with DHA
1 tablespoon of Naturel Extra Virgin Olive Oil
Water for boiling pasta
For full recipe directions, click here.

Source
2. Eggs Benedict Pasta

Source
How many of you can say that you've not seen at least one picture of this brunch staple on your social media feed? Love it or hate it, it's definitely here to stay, with the cafe-hopping trend at its peak. Lovers of soft, flowy eggs heyhey! Forget the classic eggs ben on toasts/muffins. We bring you a whole new level of nomming your classic brunch order – Eggs Benedict Pasta.
In this recipe adapted from Cook The Story, hot pasta is tossed together with freshly made hollandaise sauce, bacon (yum!) and then topped with a soft poached egg.
Ingredients
For the Easiest Hollandaise Sauce You Can Make In A Blender (6-8 servings, recipe can be scaled down)
6 egg yolks
2 tablespoons of lemon juice
1/2 teaspoon of salt
a pinch of cayenne pepper
1 cup of Naturel Reduced Fat Spread
For the Eggs Benedict Pasta
2 oz. of uncooked Naturel Organic Spaghetti
2 slices of Canadian bacon, chopped
1 egg
2 tablespoon of hollandaise sauce
For full recipes for both the sauce and pasta, view them at CookTheStory here.

Source
3. Salted Egg Yolk Pasta
I remember when Salted Egg Yolk used to only star in dishes like the usual tze char fare – Salted Egg Yolk Crab and Salted Egg Yolk Prawns. Now this sinful but delectable sauce is used in a myriad of innovative ways – Salted Egg Yolk Sauce waffles, Salted Egg Yolk Donuts, Salted Egg Yolk Wings.. the list goes on!
What say we combine this rich, buttery, creamy and briny sauce with al dente pasta? You have all my attention. I mean c'mon, SALTED EGG YOLK PASTA?! I'm in.
This recipe adapted from PADAEK features a modern fusion taste using the combination of Italian pasta, and a mushroom sauce enhanced with the creaminess of salted egg yolks.
Ingredients (serves 2)
4 salted duck eggs (boiled/cooked and peeled)
2 cloves of garlic
2-3 sprigs of basil
2 spring onions
2 teaspoons of Naturel Extra Virgin Olive Oil
1 bunch of asparagus
5 medium mushrooms (quartered)
300 grams of Naturel Organic Fusilli
6 cherry tomatoes (halved)
2 rashers of bacon (optional)
2 cups of full cream
ground pepper
For the full recipe from PADAEK, click here.
4. Truffled Mac & Cheese

Source
Definitely one of the more popular ingredients used to flavor dishes, truffles are well-loved by many for the unique and aromatic scent it provides a dish. These mushrooms aren't cheap at all – costing up to $330,000 per kilo. Nevertheless, truffle oil remains a cheaper alternative that packs quite the punch, too.
For all you truffle lovers out there, you'll definitely love this Mac & Cheese recipe adapted from Epicurious which combines the classic comfort food with Truffles!
Ingredients
1 cup of boiling water
2 tablespoons of truffle oil
3 tablespoons of flour (to thicken sauce)
1/2 teaspoon of salt
1/4 teaspoon of freshly ground black pepper
1 cup of skim milk
1 cup of grated Fontina cheese (about 2 ounces; grate on a microplane)
1/2 cup of grated Parmesan
1 ounce of goat cheese
6 ounces of dry Naturel Organic Macaroni
Optional (can replace with any ingredients to your preference)
1 head of broccoli
1 9-ounce package of frozen artichoke hearts
4 ounces of shiitake mushrooms
2 ounces (2 cups) of dried mushrooms, any type
For recipe instructions, visit Epicurious here.
5. Avocado Pasta Salad

__fg_link_12__
As sinful foods like fried chicken on waffles appear in Singapore's food scene, #eatclean has also taken over our social media platforms by storm. I love how pasta salads aren't like your usual veggie bowls – they have some form of carbs in them to satiate the carb lovers in us, yet they can also be light on the stomach and waistline when prepared with the right ingredients.
In this recipe adapted from The Sassy Life, we show you how you can stay on your #eatclean regime with this healthy pasta salad that's easy and healthy at the same time. Avocado lovers, this one's for ya!
Ingredients
1/2 ripe avocado
1/2 lemon
5 basil leaves
1/2 tablespoon of garlic salt (can replace with a clove of garlic)
1/2 tablespoon of black pepper
1/2 tablespoon of Naturel Extra Virgin Olive Oil
2 cups of cooked Naturel Organic Pasta
*Ingredients can be varied to suit your own taste.
For full recipe from The Sassy Life, click __fg_link_13__.
6. Spam Pasta
Who doesn't love spam?
Spam is a type of luncheon meat which can be prepared in a multitude of ways, with the most popular one being Spam Fries – where cylindrical strips of this canned meat are deep fried and served with different dipping sauces. Think the usual potato fries on steroids!
Spam can star in an entree too. For lovers of pasta and spam, this Spicy Caramelized Spam & Scallion Pasta will be your go-to dish for when you're lazy to eat out.
Ingredients (for 2 big portions)
2 tablespoons of Naturel Reduced Fat Spread
A small bunch of scallions
Salt and pepper
Half can of Spam
½ tablespoon of sugar
½ tablespoon of Naturel Extra Virgin Olive Oil
A generous pinch of crushed chile flakes
Hot cooked Naturel Organic Penne (about ⅓ pound precooked weight)
¼ cup of reserved pasta cooking water
Furikake, for serving
For full recipe adapted from The Pig & Quill, click here.
7. Laksa Pasta

Source
Laksa, one of the dishes Singapore is known for, should not be foreign to anyone. Who can resist the creamy, coconut broth and slippery rice noodles paired with fresh cockles and fish cake slices? Here, we switch it up a little by incorporating pasta and laksa. Now, there's more reason for you to indulge in your favorite hawker dish!
In this recipe adapted from HerWorldPlus , al dente cooked pasta is tossed with a simple laksa sauce, perfect for those who love a little spicy kick in their food.
Ingredients (Serves 4 to 6)
3 tablespoons of Naturel Extra Virgin Olive Oil
3 tablespoons of chopped garlic
1 cup of frozen shrimps, thawed
1 cup of frozen squid rings, thawed
½ packet of Instant Laksa Paste (can be found at most major supermarkets in Singapore)
200ml of UHT natural coconut cream
400g Naturel Organic Angel Hair Pasta
Directions
Cook the pasta until al dente, following the instructions on the packet. Set aside.
Heat the Naturel Extra Virgin Olive Oil in a hot pan. Add the garlic and stir-fry over medium heat for 2 min, until golden.
Add the shrimps and stir-fry for 1 min.
Add the squid rings and laksa paste. Cook for 3 min.
Lower the heat and stir in the coconut cream. Simmer for 3 min.
Add the pasta and toss to coat it evenly with the sauce. Serve immediately.
8. Pulled Pork Pasta

Source
We've seen pulled pork sandwiches and pulled pork burgers popping up around Singapore. But what about Pulled Pork Pasta? Don't be daunted by pulled pork, it's actually pretty easy to whip up. All you need is some pork shoulder, water and barbecue sauce. Throw them together, slow cook for 6-8 hours and you'll have the most tender slab of pork ready to be shredded with a fork and slathered with more sweet, roasty BBQ sauce.
Once you have your pulled pork ready, making a plate of Pulled Pork Pasta is as easy as ABC. Grab a bowl of blanched Naturel Organic Penne and ladle on the pulled pork to your heart's desire. Generously top it off with cheese shavings because you know you want to.
Ingredients for Pulled Pork
about 4-5 pounds of pork butt OR pork shoulder
1 medium onion, diced
2 tablespoons of Naturel Extra Virgin Olive Oil
5-6 medium cloves of garlic, minced
1- 15 oz. can of diced or crushed tomatoes
2 tablespoons of finely grated fresh ginger
1/4 cup of fish sauce or soy sauce
2 tablespoons of chili garlic sauce or use gluten-free hot sauce
1 tablespoon of spicy brown mustard
1/4 cup of brown sugar, packed
1 teaspoon of fresh cracked black pepper
*can be cooked in both a slow cooker or oven
View full recipe adapted from White On Rice Couple here.
9. Lobster Carbonara
Lobster rolls are the 'in' thing now, with more and more joints serving up this crustacean-filled bread rolls that have been clamored after by foodies islandwide. But those can step aside for now – we bring you a fresh new entree that'll make you salivate – Lobster Carbonara.
Whenever you're feeling indulgent, this can be prepared from the comfort of your home. Surprisingly, it's much easier than you think!
Ingredients (makes 4 servings)
1 steamed 2-1/2 pound lobster, meat removed from shell, chopped into bite-sized pieces*
1 pound of dry Naturel Organic Spaghetti
1-1/2 cups of heavy cream
3 large eggs
4 ounces of pancetta or bacon, roughly chopped
Naturel Extra Virgin Olive oil
1 small yellow onion, diced
3/4 cup of green peas
Kosher salt and freshly ground black pepper
* Don't be intimidated to cook lobsters! Kitty Jay from sheknows provides us with a few simple tricks on how to buy and cook lobster, and in no time you'll be whipping out your favorite lobster dishes at home.
See the full instructions here. There are also recipes included for other lobster dishes!
10. Smoked Tomato and Bacon Vinaigrette Pasta Salad

Source
Because bacon is never out of trend. I know of friends who are head over heels for bacon. They put it in their sandwich, in their burgers, in omelettes or even have it on its own. The possibilities are endless. Bacon carbonara? Boooring.
What about bacon vinaigrette? In this recipe adapted from Healthy Delicious, we learn how to incorporate these delicious strips of meat into your pasta while watching your waistline, since 2 tablespoons of this vinaigrette only comes up to 70 calories. Serve as a salad dressing or even as a meat marinade.
Ingredients
3 slices of bacon
1 shallot, minced
1 garlic clove, minced
6 plum tomatoes
2 tablespoons of balsamic vinegar
4 tablespoons of red wine vinegar
¼ cup water
⅛ teaspoon of smoked paprika (optional)
⅓ cup Naturel Extra Virgin Olive Oil
salt and pepper
To make the Smoked Tomato and Bacon Vinaigrette Pasta Salad, simply combine 1 cup of the dressing with 1 box of Naturel Organic Fusilli, 2 cups arugula, 6 slices of crumbled bacon and grape tomatoes. Serve it chilled!
For full recipe for both bacon vinaigrette and pasta salad, click here.
Home is where good food is
I don't know about you, but I'm so convinced to get down to whipping up one of these delicious meals, photograph them and make all of my friends drool. If there's an occasion, these simple recipes would make a lovely surprise for your significant other or loved ones.
If you need another reason to prepare a homecooked meal instead of eating out, it would be that you control what goes into your food – from the amount of salt and sugar to the type of olive oils. All recipes on this list uses Naturel Extra Virgin Olive Oil (EVOO).
Choosing your bottle of olive oil
Many suppliers of olive oils mix olives obtained from different countries, but this mix lowers the quality and consistency of its taste. Here's a tip when you go grocery shopping, look for olive oils that come from a single source origin so you can truly savor its spiciness and bitterness – the marks of a good bottle of olive oil.
Naturel Olive Oil is manufactured and packed from a single source origin – Spain. It is made up of healthy monounsaturated fats and high in phenolic antioxidants. From sourcing to manufacturing, they're subjected to stringent quality control. Every Naturel Olive Oil bottle also comes with a non-drip pourer for hygienic and convenient usage!
Whatever you're whipping up in the kitchen, it pays to be discerning about the ingredients that go into your food. Watch what you eat!
_____________________________________________________________________________________
This post was brought to you by Naturel.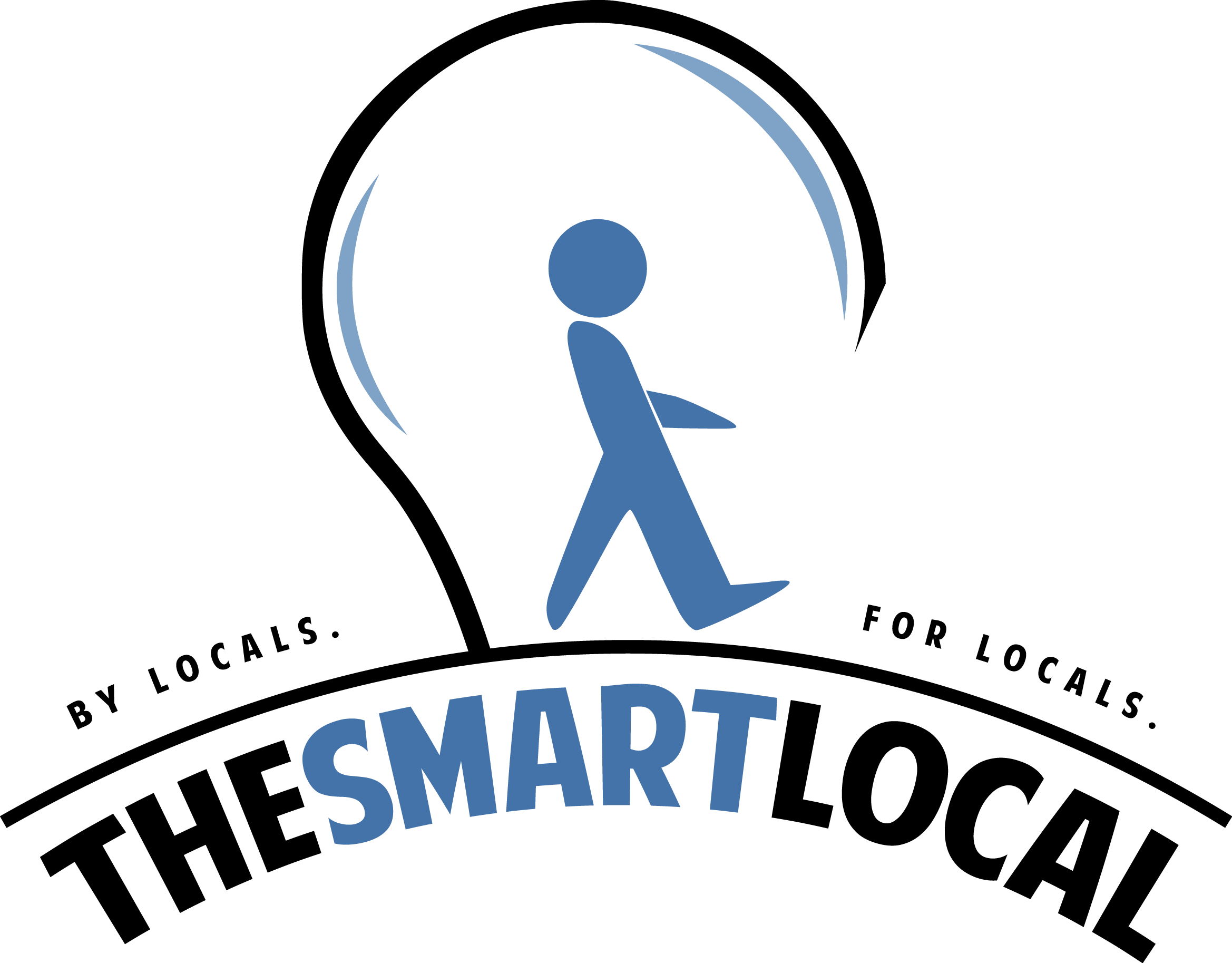 Drop us your email so you won't miss the latest news.