48 hours of Tokyo's best
---
Image credit: @louderthan__a__lion, @kamon_trzero
Japan is meant for the brave and adventurous – whether you're looking to immerse yourself in extraordinary cultural activities or join in its sleepless nights, Tokyo offers an eye-opening, psychedelic trip.
Social media has always framed the Japanese as the coolest bunch of people with the quirkiest culture and this list of the top 10 unique activities in Tokyo will enlighten you.
1. Watch sumos wrestle at Ryogoku Kokugikan
Unlike the drama-filled WWE, a sumo-wrestling tournament at Ryogoku Kokugikan cuts to the chase. It's all about the intense action of two meaty Japanese men clashing into each other.
We recommend visiting about 15 days before the grand tournaments in January, May and September, where sumos expend their last ounce of energy during practice. It's the most exciting time to be watching! During these periods, other cultural activities including ceremonies, traditional costumes and a variety of shows are available for your enjoyment too.
Don't fret if your visit doesn't coincide with the preferred tournament periods. Simply head to any one of 45 training sumo stables, beya, located in Ryogoku district to catch their morning training session up-close. It is best to call the stables prior to your asageiko visit.
Some of the renowned stables that welcome foreign tourists are Musashigawa Beya in Uguisudami, Kasugano Beya near Ryogoku Station, and Takasago Beya near Asakusa Station.
Ryogoku Kokugikan
Address: 1-3-28 Yokoduna, Sumida-ku, Tokyo
Opening Hours: Check the events schedule here.
Website
2. Eat the best Tonkotsu Ramen at an unusual restaurant
Two things in Ichiran Tonkotsu Ramen are unusual – the menu and the seats. The popular ramen chain specialises in only one type of ramen, Tonkotsu Ramen, with years spent perfecting it – they were even crowned as the best ramen in Japan by Forbes in May 2016!
Its pork-based broth is rich and delicious yet fresh and light because of the careful preparation process. You can also customise almost every component of your classic pork-based broth ramen at Ichiran – from the flavour, soup richness and noodle texture to Ichiran's signature red sauce level.

Source
The other weird thing about the restaurant is how claustrophobic and alone you'll be. To ensure your attention to the bowl of ramen does not stray, Ichiran's tables only allow for single seating and panels are built to separate you from those you're seated with. The food journey here is personal! You can open the blinds in front of you where your food is served from and observe the eatery's inner workings.
Ichiran Tonkotsu Ramen
Price of a bowl of ramen: 790+ Yen
Address: Koyasuwan Building B1F, 13-7 Udagawacho Shibuya-ku Tokyo 150-0042
Opening Hours: 24 hours
Website
3. Visit Tokyo's proof that they win in modern architecture 
The National Art Centre is one of the largest art centres in the country and in Asia. As one of the latest additions to Tokyo's modern art scene, what's worth noting is its interior architecture. Instagramers looking for photogenic spots to show off on social media would find numerous well-lit locations around the building for flawless outfit shoots. Snap, post and remember to tag #archdaily.
National Art Centre Tokyo
Address: 7 Chome-22-2 Roppongi, Minato, Tokyo 106-8558
Opening Hours: 10 am – 5.30 pm (Close on Tuesday)
Website 
4. 3am shopping trip at Don Quijote
Don Quijote is a major discount store in Japan with over 160 locations including renown-shopping districts Shibuya and Roppongi. Popularly known as Donki, most Don Quijote outlets usually operate till late hours, while some are opened 24/7! Sleep is for the weak – the strong ones are still out shopping even at 3 am.
Donki is like Daiso on steroids – the shop has everything from groceries and daily necessities to fashion and beauty products, various Japanese snacks, anime toys, and even traditional souvenirs! This is where we get our cheap SK II, Gundam, Kit Kat Green Tea and Tokyo Banana. It's paradise at a discount!

Source: @withoutwhich
Don Quijote (Donki)
Address: 2 Chome-25-8 Dogenzaka, Shibuya, Tokyo 150-0043
Opening Hours: Till late night
Website 
5. Dinner at Japan's only prison-themed restaurant
As its name suggests, The Lockup offers one-of-a-kind and disturbingly cool concept of being locked up in a prison. Situated in a basement in Shibuya, the concept restaurant makes its customers go through a labyrinth of horror even before entering the restaurant.
Imagine the terror of walking down a dark tunnel, handcuffed, before being paraded through the sound of screaming tortured men! They do unexpected special shows and horrifying scenarios from time to time, too. Get ready for tons of fun and surprises!

Source: @asapladyjade
We'd suggest making reservations to avoid hanging out with a screaming electrocuted man by the reception for too long. Or don't, if staring at the staff in sexy cop outfits is your thing. When making reservation, take note of your dining room as there are various claustrophobic dungeon rooms available, including a traditional Japanese prison cell.
The Lockup may not serve refined and exceptional dishes but it's definitely a novelty experience to acquire. Its interesting mad scientist Psychopath Medusa's Eyeball drink, which costs 829 Yen, leaves a haunting impression.
The Lockup
Address: 33-1 Grant Tokyo Building B2, Udagawa-cho, Shibuya-ku, Tokyo 150-0042
Opening Hours: Mon – Thu (5 pm – 1 am) | Fri – Sat (5 pm – 4 am) | Sun (5 pm – 12 am)
Website 
6. Discover fashion in Japan's definition of 'surreal'

Source
Opening in a district that is known for its high-end retailers, Dover Street Market Ginza adds Japanese quirks and edginess to the luxurious shopping district. The six-levels-high building is home to progressive brands from high fashion and streetwear such as COMME des GARCONS and Gucci.
We bet many frequent the market for its distinctive art installations and contemporary visual merchandising alone. The elephant that gets redecorated along with the new art concepts is tastefully out of this world! It's like an arts museum that sells clothes! Well, that's Japan for you.

Source: Doverstreetmarketginza
Dover Street Market Ginza
Address: 6-9- 5 Ginza Komatsu West, Ginza, Chuo-ku, Tokyo 104-0061
Opening Hours: 11AM-9PM
Website
7. Catch a Kabuki Show at Kabuki-za Theatre 
Kabuki is a traditional Japanese dance-drama, which features elaborate make-up, grand poses and exaggerated movements, and exceptional dancing and singing skills. The shows usually run from 30 minutes to an hour at the cost of 800 Yen and 1,500 Yen respectively. Conveniently located above Higashi Ginza station, you can explore Ginza and buy souvenirs nearby before or after the show time.
Check Kabuki-za Theatre's website for the show schedules and reserve the tickets weeks prior to the show to avoid disappointment. Also, turn up at least 20 minutes early to queue for a seat and note that no photography is allowed during the performances. Non-Japanese speakers can rent an electronic English translator of the drama's dialogue for a small fee.
Kabuki-za Theatre 
Address: 4-12-15 Ginza, Chuo-ku, Tokyo 104-0061
Opening Hours: Check the show schedule here.
Website
8. Try a kaiten sushi restaurant, Kura Sushi
There are plenty kaiten (train) sushi restaurants around Tokyo, but Kura Sushi chains offer the best. We love how cheap and fresh their sushi is, along with the overall high-tech dining experience, and the thrill of winning a capsule toy. Every four used plates dropped into the disposal chute grant a chance to win a capsule toy. Talk about cheap thrill!
It's unfortunate how most mistakenly believe that everything is ridiculously expensive in Japan. Sure, there are quality sushi places all around Tokyo, like a Michelin restaurant ex-president Obama went to, serving 4,000 Yen a set meal. However, there are also countless places like Kura Sushi that serves scrumptious sushi for only 100 Yen a plate.
Kura Sushi
Address: 24-8 Udagawacho, Shibuya, Tokyo 150-0042
Opening Hours: Mon – Fri (11 am – 12 am) | Sat – Sun (10.30am – 12am)
Website
9. Be marvelled from 634m at Tokyo Skytree
Surpassing the famous Tokyo Tower as the tallest broadcasting, restaurant and observation tower, the Tokyo Skytree offers 360-degree panoramic views of the city from 350 and 450 meters.
Don't even get us started on the beautiful spiral, glass-covered skywalk on the upper observatory. We love looking at the view of the streets below through the glass floor. But for those with vertigo, focus your vision straight ahead. The height may be too much for you to handle.
It is important to reserve tickets and check the weather forecast in advance to avoid a full house or dampened visibility from bad weather. Otherwise, tickets for the first observation deck is available at the 4th floor while the tickets for the second observation deck can be purchased at the top floor of the first observation deck.
Tokyo Skytree
Address: 1 Chome-1-2 Oshiage, Sumida, Tokyo 131-0045
Opening Hours: 8 am – 10 pm
Website 
10. Become part of Japan's subculture at Nakano Broadway
Nakano Broadway is a shopping complex famous for its Mandarake stores, which specialize in manga and anime related collectibles. Basically, it is an indoor shopping center version of Akihabara – only better and more intimate.
You can forget the big names monopolizing Akihabara, as there are plenty niche stores in Nakano Broadway. Chances of you finding good bargains on pretty much everything are hence, higher here. It is the shopping empire for pop culture rare collectors' items, animation character figurines, idol CDs and merchandises, and game consoles and video games.
Nakano Broadway
Address: 5-52-15 Nakano, Tokyo 164-0001
Opening Hours: 12PM-8PM
Website 
Tokyo getaway for city-dwellers
Tokyo is one exceptional city, with lots to offer to any subculture – foodies, fashionistas, arts and design hunters, nature lovers, animation and technology geeks, party goers, coffee addict, and shopaholics.
There will always be new places to try and shop at, new conceptual art installations and architecture to explore, food from exciting themed restaurants to taste, and inspiring and jaw-dropping technological advancement in the sleepless city. The possibilities are endless!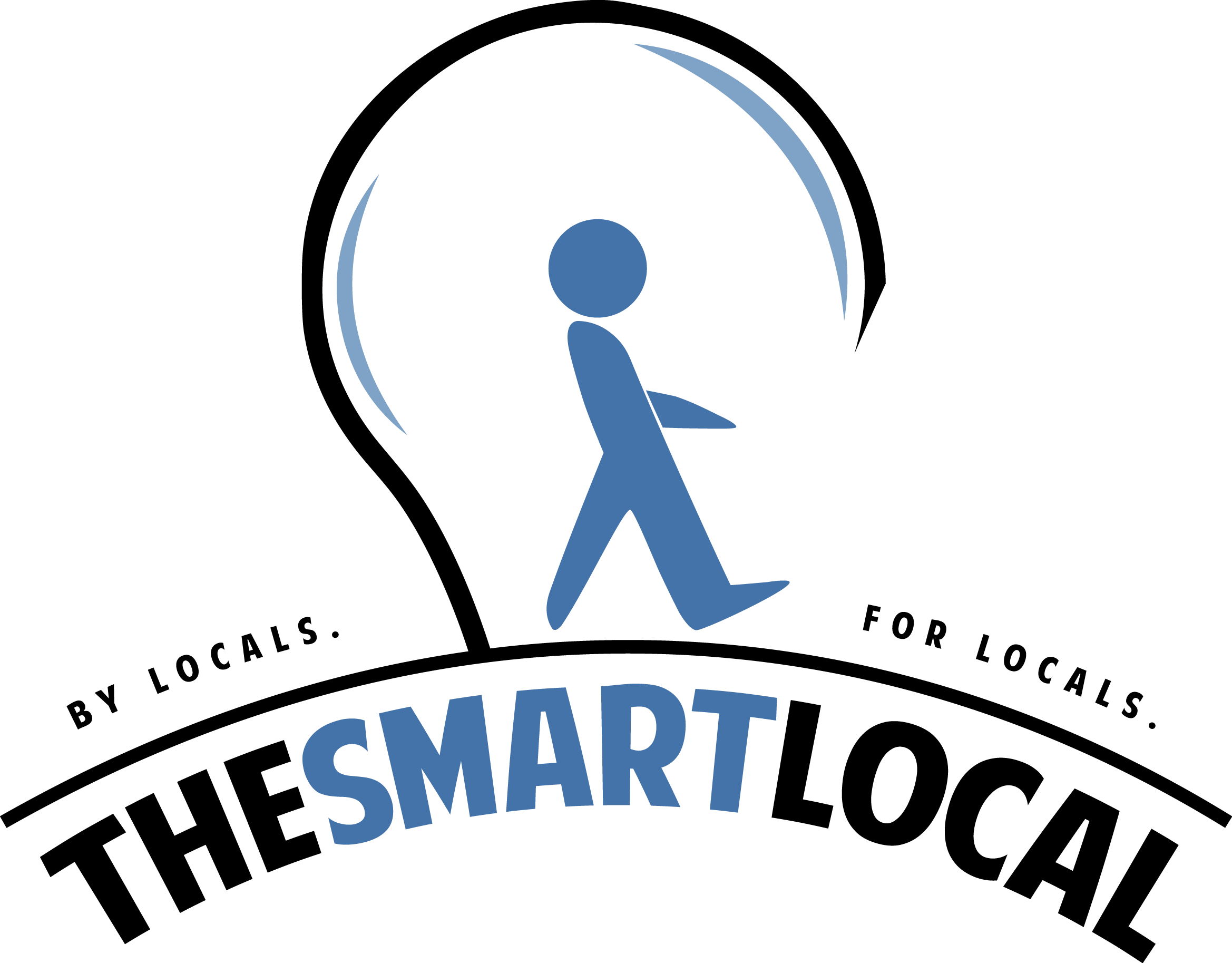 Drop us your email so you won't miss the latest news.