Fun things to do in Woodlands
Image adapted from: @edsther
Most people think that a trip to Woodlands is only worthwhile if you bring your passport to get across to Malaysia. While that's one reason to head to this part of Singapore, Woodlands is brimming with a rich history and interesting places to visit that don't require you to cross the Causeway at all.
With quirky playgrounds, star-gazing opportunities, and even a pre-war bunker, you'll definitely want to grab your camera and start exploring the 'star of the North'.
1. Woodlands Waterfront Park Jetty – the furthest point of Singapore
While the Woodlands Waterfront Park Jetty may not fulfil a bucket list wish of being in two different countries at once, it's safe to say that this is as close as we might get to that in Singapore. Take a peaceful stroll across the park's 400m long jetty and admire the skyline of Johor while you're at it. Those up for a bigger adventure around the area can walk or cycle along the Northern Explorer Loop from Woodlands Waterfront Park, which will bring you to other parks in the North.
Visit at dawn or dusk, where the golden and red hues breaking across the Malaysian-Singaporean skyline will be sure to take your breath away
Image credit: @posensen
Don't forget to explore the 11-hectare Woodlands Waterfront Park situated right behind the jetty, where a scenic trail will take you to higher vantage points for a panoramic view of the Straits of Johor.
If you're looking for a quiet picnic spot, head on over to the sprawling green lawns next to the jetty. Instead of other popular picnic spots, take it as your Botanic Gardens or Marina Barrage substitute – without the crowds and competition for space.
Image credit: NParks
For families with kids, the high elements playground here might just be your next hangout spot. With tall spiderwebs to scale and long bridges to shimmy across, the young ones will be having tonnes of fun at this spot for sure.
Address: Admiralty Road West, Singapore
2. Beaulieu House – conserved 1910s residence turned seaside restaurant
You might have seen the monochrome Beaulieu House somewhere on your Instagram feed. Rightfully named "Beautiful Place" in French, it's no surprise that many flock here for photos.
Found at the edge of Sembawang Park, the house, built way back in the 1910s, was once the residence of a British engineer who constructed the Sembawang Naval Base.
Image credit: @sleang
Since 1981, the house has operated as a restaurant, and in 2005, the house received conservation status. Today, Beaulieu House houses a seafood restaurant that's got a great view of the Johor Straits.
Address: 117 Beaulieu Rd, Singapore 759837
Telephone: 6257 9234
Opening Hours: Mon: 11AM-2.30PM, 6PM-12.30AM | Tues, Sun: 11AM-11PM | Wed-Sat: 11AM-2.30PM, 6PM-11PM
3. Woodlands Town Park East – peaceful nature retreat
Away from the hustle and bustle of the city, Woodlands Town Park East's chill environment makes for a lovely place to just relax and unwind. Tucked amongst HDB blocks, the park is located at the top of a hill that promises a good view to those willing to climb. Northies might just want to mark this out as a new workout place where you can also make use of the free workout equipment here.
Windows computer wallpaper or Woodlands Town Park East? We can't tell the difference
If you ever find yourself bored with nothing to do, get your besties and head down here for your next profile picture photo shoot. The greenery and flowers make pretty backdrops, so take your camera out and get snapping!
Address: 3 Woodlands Street 13, Singapore 738600
4. Fu Shan Garden Park – Dinosaur Playground
Dinosaurs may be extinct now, but they sure come alive at Fu Shan Garden Park's Dinosaur Playground. Little ones fascinated with these ancient creatures will definitely have fun running around the place.
Don't forget to pose with a couple of the cute dinosaurs – this one's an Ouranosaurus!
The playground consists of various tunnels and slides where children can entertain themselves. The brightly-coloured dinosaurs lounging around will also serve as cute features for a fun family shot!
Just a couple of steps away from the entrance is where you'll find a peculiar circle of structures. They might look quite ordinary in the day, but watch them light up in various colours at night, making this a unique spot for photos.
Image credit: @edsther
Address: 81 Woodlands Street 81, Singapore 730827
5. Woodlands Galaxy CC – stargazing, planet-watching and all things astronomy
Image credit: onePA
If the giant globe poised at the corner of the Woodlands Galaxy CC isn't an obvious enough clue, this isn't just your average community club. Home to the Andromeda Observatory, this is where astronomy-enthusiasts and anyone else who's kaypoh enough can get a glimpse into space.
Fun fact: This is the 2nd biggest telescope in Singapore!
Image credit: The Galaxy CC Observatory
Head to the Observatory on clear nights to look in detail at the moon, stars and even other planets such as Jupiter and Mars. Updates on the Sky Quality Index are consistently uploaded onto the Observatory's Facebook page, which indicates what you'd be able to see in the sky at night – so be sure to check before heading down!
Some of the sights you'd be able to catch at the CC include the Jewel Box star cluster
Image credit: The Galaxy CC Observatory
In addition to peering into the telescope, look out for some special events and activities the Observatory hosts from time to time. With monthly updates on special sights, you can catch other events such as the Geminids Meteor Shower – where bold white meteors streak quickly across the sky.
Address: 31 Woodlands Ave 6, Singapore 738991
Opening Hours: Mon-Sun (Daily*): 9AM-10PM
*Andromeda Observatory is open Fri-Sat: 7.30PM
6. The Ant and the Grasshopper Playground – a new generation HDB playground
Tucked between Blocks 573B and 573 is the Ant and Grasshopper Playground. Built in June 2017, this adorable playground is part of HDB's newest installation of 6 new thematic playgrounds all around Singapore.
The ant and the grasshopper weren't random choices either. The once heavily-wooded Woodlands was home to a wide range of insects, as referenced here. The playground itself has fireman poles, ladders, a tunnel and even a treehouse-style nook that can provide respite from the hot sun.
While we still love our old-school playgrounds such as the famed Dragon Playground in Toa Payoh, these new playgrounds are refreshing and fun for the young and old to explore.
Most of them pay homage to the history of their neighbourhoods – like Choa Chu Kang's military tank playground where the former Keat Hong camp once stood. Expect even more of such playgrounds to come, with another 9 to be ready by 2021.
Address: Between Blocks 573B and 573C, Woodlands Drive 16
7. Marsiling Mall Hawker Centre – delicious food from generations of secret recipes
Image credit: Johor Kaki
Pop by Marsiling Mall Hawker Centre before you leave to try some of the best food you may have ever tasted. Many of the stalls re-located here after the Old Woodlands Centre closed down, though their band of loyal fans have stuck around.
Before you chope your tables with your tissue papers, you should know that the queues for your food can be pretty long – the generational secret recipes of some of the stalls keep people coming back. But since we all know long queues mean good food, we definitely don't mind.
After your meal, pop by some of the other lifestyle shops in the building, or go for a dip at the swimming pool complex next door. You can also get in some exercise at Woodlands Stadium!
Address: 4 Woodlands Street 12, Singapore 738623
Opening hours: Mon-Sun: 7AM-11PM
Explore Woodlands on our next #Instawalk!
Woodlands has definitely undergone change, from its close-knit kampungs to modern jetties and parks today. Each era of change also sees new developments pop up.
Envisioned to become the "Star of the North", Woodlands will see more exciting developments such as new housing, recreational centres and amenities that will retain the town's history and character. Such attractions include the Woodlands Regional Centre that's set to be a new business hub and a boardwalk and play area at the upgraded Woodland's Town Garden.
To fully experience what the town has to offer, come along on an adventure with us on our next Instawalk! It's taking place on 16 March 2019, so mark your calendars for a journey to the North.
---
This article was brought to you by the Ministry of National Development.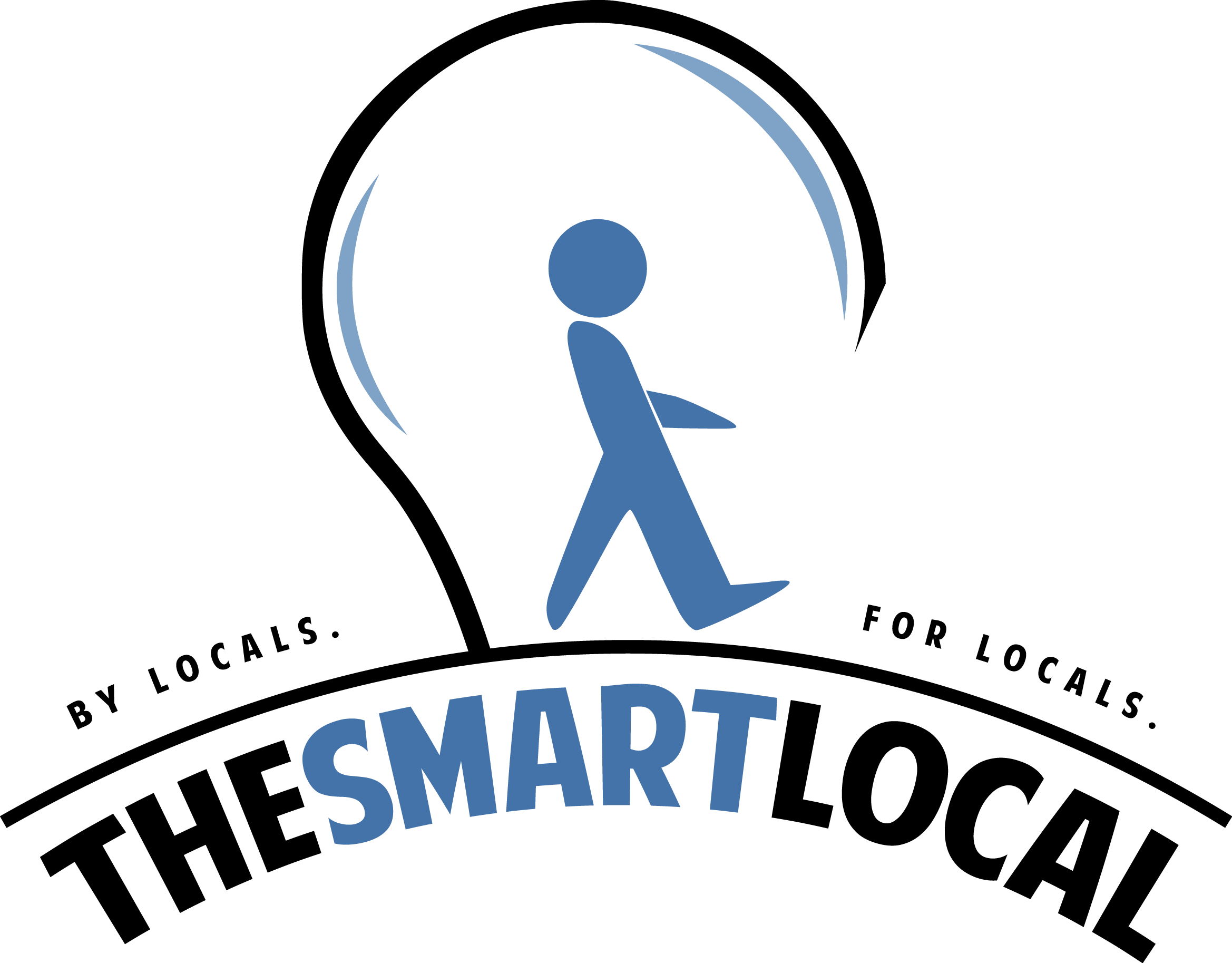 Drop us your email so you won't miss the latest news.