Things to do in Western Australia
---
Here's a totally accurate fun fact: 9 out of 10 Singaporeans have Australia as their top holiday destination. Okay, we've got no stats to show, but we don't need to do the maths to know. If you're one of them and are planning a trip Down Under this year, it's time to put Western Australia (WA) on your bucket list.
Perfect for explorers young and old, the state is home to a chock-full of dreamy nature spots and activities to do. Here are 9 family-friendly outdoor adventures in WA you can check out with the entire jingbang in tow. 
P.S. These activities, along with car rentals, are available on Klook to help put your itinerary together, stress-free.
---
1. Sandboard at the Lancelin Sand Dunes
---

Suitable for adventurous kiddos and adults alike.
Image credit: @husna.aasu
Sandboarding is just what it sounds like – it's like snowboarding, but on, well, sand. Just a 1.5-hour drive up from Perth is Lancelin Sand Dunes; the place to be if you'd like to give the sport a try.

Lancelin Beach and dunes.
Image credit: @gmtimagery
Get ready to be face-to-face with giant dunes, which would only be a problem if you're anything like Anakin Skywalker. After you're done whizzing down and attempting sick tricks a la Shaun White, head over to the nearby Lancelin Beach for a quick dip. All of that will defo work up an appetite, so fill your bellies with some grub at the Lancelin Beach Hotel to get your energy back.
Book a Pinnacle Desert Explorer with Lancelin Sandboarding Tour.
Address: Beacon Road, Lancelin WA 6044, Australia
---
2. Go stargazing at the otherworldly Pinnacle Desert
---

Skies you'll never see in Singapore.
Image credit: @latartarugavolante
Man might not be on Mars just yet, but the Pinnacles Desert sure comes close. These monoliths weren't created by ancient aliens, though. What you're seeing are limestone "towers", some of which are as tall as 3.5m.
After sunset is when the desert truly comes to life, with the pillars set against a sky that'll put The Starry Night to shame. Don't forget to brush up on your long exposure skills to snap some photos to remember your visit.

Yanchep National Park.
Images adapted from: @frammychang, @helensuitsberg
Keep a slot in your itinerary free for a day tour to The Pinnacles, which will start at Yanchep National Park for the fam to clock in some quintessential Aussie wildlife spotting. Because did you really go Down Under if you didn't see a koala or kangaroo?
Book a Pinnacle Desert Sunset & Stargazing Day Tour.
Address: Pinnacles Drive, Cervantes WA 6511, Australia
---
3. Take selfies with quokkas & cycle around Rottnest Island
---

These little fellas are known to be friendly – just be gentle so you don't scare them away.
Cute aggression is defined as feeling an unexplainable sense of "anger" at the sight of something too darn cute. In other words, it's what you'll feel at the sight of a quokka. Native to Rottnest Island (or Rotto for short), quokkas are affectionately known as the happiest animals on earth – I mean, just look at that smile.
While the urge to give them a squish may be real, do be mindful not to touch the animals. 

Hop on the 9.7km Gabbi Karniny Bidi route and cycle past landmarks like Lake Baghdad and Little Parakeet Bay.
Of course, that's not all to do here. The island is actually car-free, making it incredibly bike-friendly. Wheel around to take in the different sights it has to offer, from salt lakes to boardwalks with restos you can grab a bite at.

Image credit: @kai.nicol.photography
But if the blue waters of Rotto are calling you, go on a beach-hopping adventure and try your hand at snorkelling. No need to worry about scurrying around to find rental spots either – booking a Rottnest Island Ferry, Bike & Snorkel Trip via Klook will settle all your gear and provide ferry transfers from Fremantle.
Those who'd like to explore the island from above the ground can sign themselves up for the Rottnest Island Tandem Skydive experience instead. The highest jump is at a whopping 15,000ft – great if you'd like to go max YOLO. 😉
---
4. Get a bird's eye view of the biggest pink lake in OZ
---

Image credit: @natalielois
Don't be fooled, folks; you're not looking at a lake full of bandung. It's Hutt Lagoon, and yes, it's just as pink IRL as it is online. You can thank the water's high salt content and algae for that, which also contribute to the lake sometimes appearing in shades of red and purple.
Do note that Hutt Lagoon has a dry season that's usually from January to March, so plan a trip during the later months if you'd like to check this off your bucket list. Visiting the lake itself is free, and locals recommend coming here in the early afternoon on sunny days to see it at its brightest.

Image credit: @darshni94
The best way to soak it all in would be from the air, where you'll be able to get drone-like shots to boast on IG. There are chartered flights that depart from Geraldton Air Office, and you'll get to learn all about the lake from the pilots you'll be flying with.
While in Geraldton, bring the kiddos on a day tour around Hutt Lagoon, Kalbarri and the Abrolhos Islands and enjoy fun activities like nature walks and snorkelling.
Book a Pink Lake Aerial Sightseeing Tour.
Address: Hutt Lagoon, Coral Coast, Western Australia
---
5. Admire scenic views from Kalbarri Skywalk
---

Image credit: @aint_thatjack
Standing over 100m above the majestic Murchison River Gorge is Kalbarri Skywalk, where you can expect to treat your eyes to an absolute visual feast. Providing panoramic views of the surrounding Kalbarri National Park are the skywalk's 2 newly constructed lookout decks, which extend 17m and 25m respectively. 
The skywalk also has wheelchair and pram-friendly paths, making it a convenient sightseeing spot whether you're travelling with older folks or the little ones.

Image adapted from: @west.beach.and.beyond, @van_n_aus
Kalbarri Skywalk isn't the only place to spam your phone with photos either. Take a short walk to the nearby Nature's Window, where you can get some "death-defying" snaps to fool everyone back home.
Book a Kalbarri Skywalk Tour.
Address: West Loop Lookout Road, Kalbarri National Park WA 6536, Australia
Telephone: +61 8 9937 1140
---
6. Learn more about Aboriginal culture at Wave Rock
---

No surf experience needed.
Image credit: @cassy24_adventures
Australia sure knows how to rock its natural wonders – just think OZ and Uluru probably comes to mind. WA has its own geological gems to show off, like the iconic Wave Rock, a 15m natural granite formation that's over 2,700 million years old. And just so you know how old that is, we're talking about a time before dinos.

Mulka's Cave.
Image credit: @outofoffice._
Within the area is also Mulka's Cave, where visitors can pick up a thing or two about Australia's rich Aboriginal legends from times yonder. Try getting the kids to spot rock drawings inside the cave too!
Book a Wave Rock York Wildflowers & Aboriginal Culture Tour.
---
7. Zipline over Perth's cityscape
---

Image credit: Klook
Sure, there's more to see in WA besides Perth; but that doesn't mean you should give it a miss. And for those convinced that "there's nothing fun to do" here, the folks at Matagarup Zip+Climb would like a word.
See the city from a different POV by ascending Matagarup Bridge to get to the SkyView Deck that's 72m above Swan River. A safety harness will be attached to you the whole time, so don't let the 45-degree incline freak you out too much. 

Image credit: Klook
If your legs haven't turned to jelly already, get ready to zipline across the river at 75km/h. The activity is suitable for anyone above 8, but seniors aged 70-75 will need to fill up a fitness form to ensure they're fit enough for the 314-step climb.
Note: Children between 8-15 need to be accompanied by an adult.
Book the Matagarup Daytime Bridge Climb and Zipline.
Meeting point: Camfield Drive, Perth WA 6000, Australia
Telephone: +61 (0)8 6166 0116
---
8. Go "spelunking" at Jewel Cave & Ngilgi Cave
---
If you think the word "spelunking" sounds fun, you're now in for a treat. It's basically the word for "cave exploring", and there are 2 family-friendly caves in Western Australia where you can brag you've officially spelunked at. Best part is, you'll be able to awe at vast caverns and dramatic stalagmites and stalactites from the safety of lit walkways.

Ngilgi Cave has easy-to-navigate walkways.
Image credit: Klook
The first is Ngilgi Cave in the Margaret River region that's just a 2.5-hour drive south of Perth. You can take a semi-guided tour, which will have you Indiana Jones-ing your way through open pathways and crevices. It's said you can even spot crystals along the way. 

If the kids can do it, you can too.
Image credit: Klook
Head slightly more south and you'll come across Jewel Cave. Get all the tea on this humongous show cave via a fully-guided tour. The guides will show you exactly where to spot remnants of actual ancient Tasmanian Tigers. 

Jewel Cave.
Image credit: Klook
Another way to take in all the beauty of the caves and their surrounding areas is to head on a Margaret River Region Lighthouse Tour, which includes an eyeful of the coastal areas too.  While you're here, take a moment to appreciate the region's wines via a Wine Tasting Experience at Whicher Ridge Wines in the Margaret River region. 
Book the Ngilgi Cave Semi-Guided Tour or the Jewel Cave Tour.
---
9. Swim with dolphins and whale sharks around WA
---

Image credit: Klook
Australia may be known for its crazy critters, but it's also home to wildlife you can get up close and personal with while having a good time. Dotted all around WA are once-in-a-lifetime marine experiences, such as swimming with wild dolphins and whale sharks.

Image credit: Klook
Enjoy a cruise and snorkel sesh with the Swim with Wild Dolphins Experience in Rockingham, a short 45-minute ride from Perth. You'll be accompanied by experts the whole time, who will also be giving guests a quick snorkelling class to make sure everyone's got the basics down pat. 
You'll even get to ride underwater scooters and get complimentary photos of your day after the cruise.

Image credit: Klook
Other underwater adventures include the Deluxe Whale Shark Swim in Exmouth – you might even get a chance to spot other marine animals like giant manta rays if you're lucky!
---
Explore Western Australia with the whole fam
---

A visit to Western Australia isn't complete without seeing Perth's iconic Blue Boat House.
The Land Down Under's got plenty to see, with tons of new happenings and revamped sites for us to plan our visits around. And while we love visiting OZ's popular cities, Western Australia is a less-traversed gem that's just as exciting. The best part? It's a mere 4.5h flight from Singapore and in the same time zone.
It also makes for a versatile destination for those planning a trip with the fam during the upcoming school holidays, with relaxing day tours and thrilling activities to fill your itineraries.

This handy map can help give you some inspo if you're thinking about which routes to take.
Image credit: Klook
Besides looking for things to do, you can also settle transport plans in advance with Klook's car rental platform, available for destinations worldwide.
So whether you prefer being taken around or exploring new sights on your own, Klook's arsenal of deals has something for everyone. Plus, customers can now enjoy $30 off when spending a minimum of $120 on WA activities. Just use the code <ADVENTUREAWAITS> at checkout – this will be valid till 30th June 2022, so get bookin'.
---
This post was brought to you by Klook.
Cover image adapted from: @latartarugavolante, @thetravellersfilm, @husna.aasu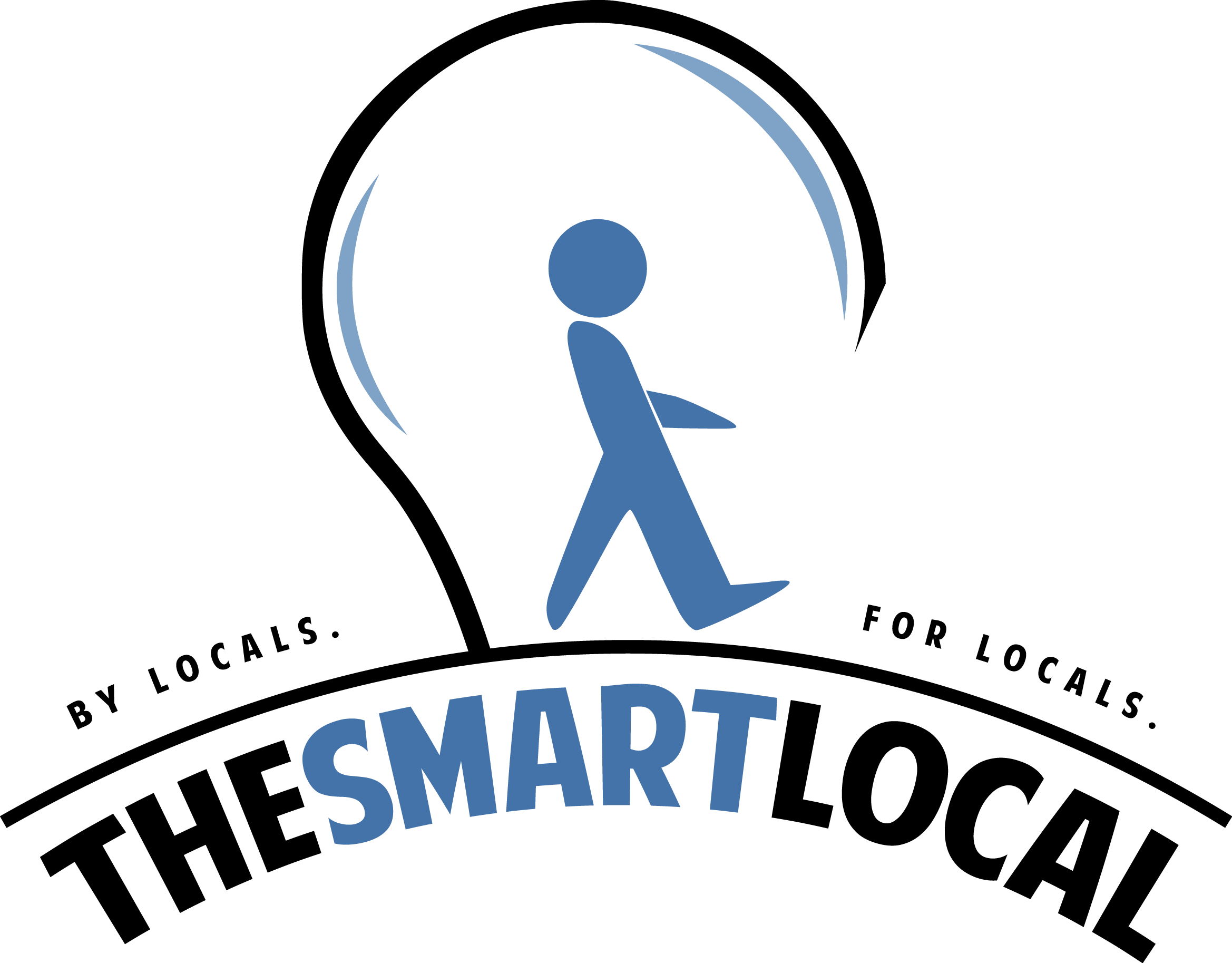 Drop us your email so you won't miss the latest news.