Spending money on video games in Singapore
---
Gamers in Singapore are no stranger to opening their wallets and spending money on their favourite video games. From MapleStory's gachapon lottery to rolling for wishes in Genshin Impact, they choose rewards ranging from aesthetically-pleasing skins to temporary boosts in their virtual character's levels.
But has converting their angbao money into virtual currency been worth it? We've asked 5 gamers how much they've spent on video games over the years and why it was all worth it.
Note: This article isn't to encourage you to spend all your money on video games, but an outlet for these hobbyists to share their passions.
---
1. "It brings back memories of hanging out with my grandfather"
---

This is just a small collection of the prepaid cards I collected for Habbo Hotel and MapleStory that set me back around $400.
Image credit: Josiah Neo
Before I sat down with my fellow gamers, it's only right for me to share my guilty pleasures first. From Habbo Hotel to MapleStory and Team Fortress 2, I've spent countless hours playing these video games and supplementing my time with in-game purchases to make virtual life a little bit more beautiful.

You'd need a lot of money, or smart trading skills, to make a room look half as good as this in Habbo Hotel.
Image credit: Josiah Neo
Whether it was exclusive furniture in Habbo Hotel, pixel hairstyles in MapleStory or hats with effects in Team Fortress 2, I've never been one to shy away from spending money on video games. My logic was simple: As long as I played one hour for every dollar I spent, it would be worth it.
While I don't have an exact figure to fall back on, I do know that I've put in at least US$2,260 (S$3,081) on Team Fortress 2 alone, and probably more on Habbo Hotel and MapleStory. 

Image credit: Josiah Neo
Was it worth it? Absolutely. One of my earliest and fondest memories was my grandfather taking me to buy a prepaid card with virtual currency for Habbo Hotel. And even though it has been 20 years since, and my grandfather is no longer around, there is no amount of money I wouldn't give to experience that afternoon all over again.
---
2. "I've built a wholesome community with my fans"
---

VALORANT is one of Leah's favourite video games.
Leah Shannon, better known by her moniker mizchiefmagik on the streaming site Twitch, has been playing the first-person shooter VALORANT since its release in June 2020. Nearly 2 years on, the avid gamer and content creator has spent nearly S$1,000 on cosmetics for the game. "It's like buying clothes but for your guns," she said about her purchases with no hint of regret.

The Oni bundle of gun skins was released in Valorant back in July 2020.
Image credit: Valorant Wiki
It all started with the Oni Bundle, one of the first few premium cosmetic collections released by VALORANT that cost 7,100 VALORANT Points (~S$90). This made 5 weapons from the game, including the Phantom which is Leah's go-to gun, don unique colourways.
"I was so happy because it was my first time playing the game," she told us about her virtual shopping. Even till now, the Oni bundle is her favourite set despite the game having released many more bundles since. It also helps that the bundle has since been retired from the Valorant store, and players can only purchase the skins if the store has them back in a random rotation.
Leah's fans have also pooled together to gift some VALORANT skins to her in a wholesome show of community. "Some fans actually noticed when I talked about a skin I liked and donated it to me," Leah added.
---
3. "I bond with friends by "pulling" characters on Genshin Impact"
---
Many gamers sought solace within the world of Genshin Impact thanks to its timely debut during the height of the Covid-19 pandemic in 2020. One of those gamers was Dominic.
Since he first played the game in October 2020, he has spent an estimated S$6,000 trying to get "waifus and husbandos," the colloquial term for in-game characters. A good percentage of that went into multiple attempts at getting the character Raiden Shogun. "It cost me at least S$1,000 as I also wanted her signature weapon," he said.
The most puzzling part for non-gamers would be the fact that some of these characters aren't even powerful in the game. "People try to get the characters they want just because they like their looks and their personality, even though they're super weak and not a viable strategy," Dominic shared with me as I tried to understand the appeal of characters like Yomiya, who is apparently super-likeable in the game itself.
Dominic's pulling has become such an extravaganza that his friends come together just to watch him attempt to get the waifu of his dreams. "It almost becomes a weird summoning ritual, but it's all in the name of fun," he said.
---
4. "A rare skin I bought on Counter-Strike is now worth 3 times more"
---

His purchases span over 1,900 pages and have cost him nearly US$8,000, which converts to more than S$10,000.
Image credit: JL
Counter-Strike is one of the most iconic first-person-shooter video games ever to grace our computers, and players are known to drop hundreds, if not thousands of dollars on the game. One gamer, who chose to remain anonymous, shared with us that he has spent more than S$10,000 on the game buying various things from clutch cases to rare cosmetic skins.

The Dragon Lore (Field-Tested) skin on the AWP gun.
Image credit: JL
One of his most memorable purchases was the Dragon Lore (Field-Tested) skin design for the iconic gun, the AWP. "Back then it was worth around S$1,500," he told us. A cursory glance at the virtual marketplace Skinport puts the value of the skin now at US$4,349 (S$5,925). That's more than 3 times what he paid for!
---
5. "I spent 10 years collecting hundreds of video & console games"
---

Image credit: Clement Sim
Some gamers collect skins, and others collect games. Case in point: Clement, an avid video gamer with a Steam library of 910 games and counting. This does not include the many console games he has for his PlayStation and Nintendo consoles. 
It might seem like a normal amount for someone who has been a member of the platform for more than 10 years. But compared to my collection of 60 games – and I've been a member for nearly 12 years now – Clement has a whole library compared to my measly bookshelf. For some games like Kingdom Hearts, he even has 3 editions: the Japanese version, English version, and Director's Cut.

Just a peek into Clement's collection of console games.
Image credit: Clement Sim
While his collection of games is valued at S$17,223 based on the prices of his games today, he shared a pro tip: buying games as a bundle will bring down the costs tremendously, saving him – and you – a ton of money.
---
Why gamers spend money on video games
---
As heard from these 5 gamers, it's clear that there are a myriad of reasons why people spend money on video games. Some, like Clement, are in it for the hobby of collecting games, while others like Leah, Dominic, and myself are in it for aesthetics and virtual cosmetics. No matter why, we can all agree that it's something that brings us joy.
If you're a gamer who can relate to the experiences above, you don't have to continue breaking the bank just to satisfy your in-game avatar's needs. You can still buy your desired cosmetic skins and items at affordable prices with Codashop, a website that lets you purchase in-game currencies and content across over 90 games including Valorant and Genshin Impact.
---
Top up your video game profiles with Codashop
---
It's a fuss-free process to fill your account with in-game currency. Just select the game you play, enter your ID, and choose how much you want to add to your gaming experience. Depending on the game, there are even a handful of local payment options you can use for easier checkout. 
For example, Genshin Impact players can pay for their Genesis Crystals with GrabPay, PayPal, PayNow, or even charge it to their mobile bill. You can even gift in-game credits to your friends with Codashop this way, a feature that Dominic frequently uses with his fellow Genshin gamers.
There's also no waiting time when you use Codashop. Your credits will be deposited into your account instantly once you complete your payment so you can go ahead and spend it at your video game's virtual shop instantly.
And for all GrabPay users, there's a promotion this May to get more bang for your buck. From now until 30th June, you can get $5 off when topping up with Codashop. New users will also get $10 off their first GrabPay online purchase. If you've been waiting for a sign from the gaming gods, now's the time to get that feisty new skin you've been eyeing. 
---
This post was brought to you by Codashop.
Photography by Loo Jie Ling.
Cover image adapted from: Clement Sim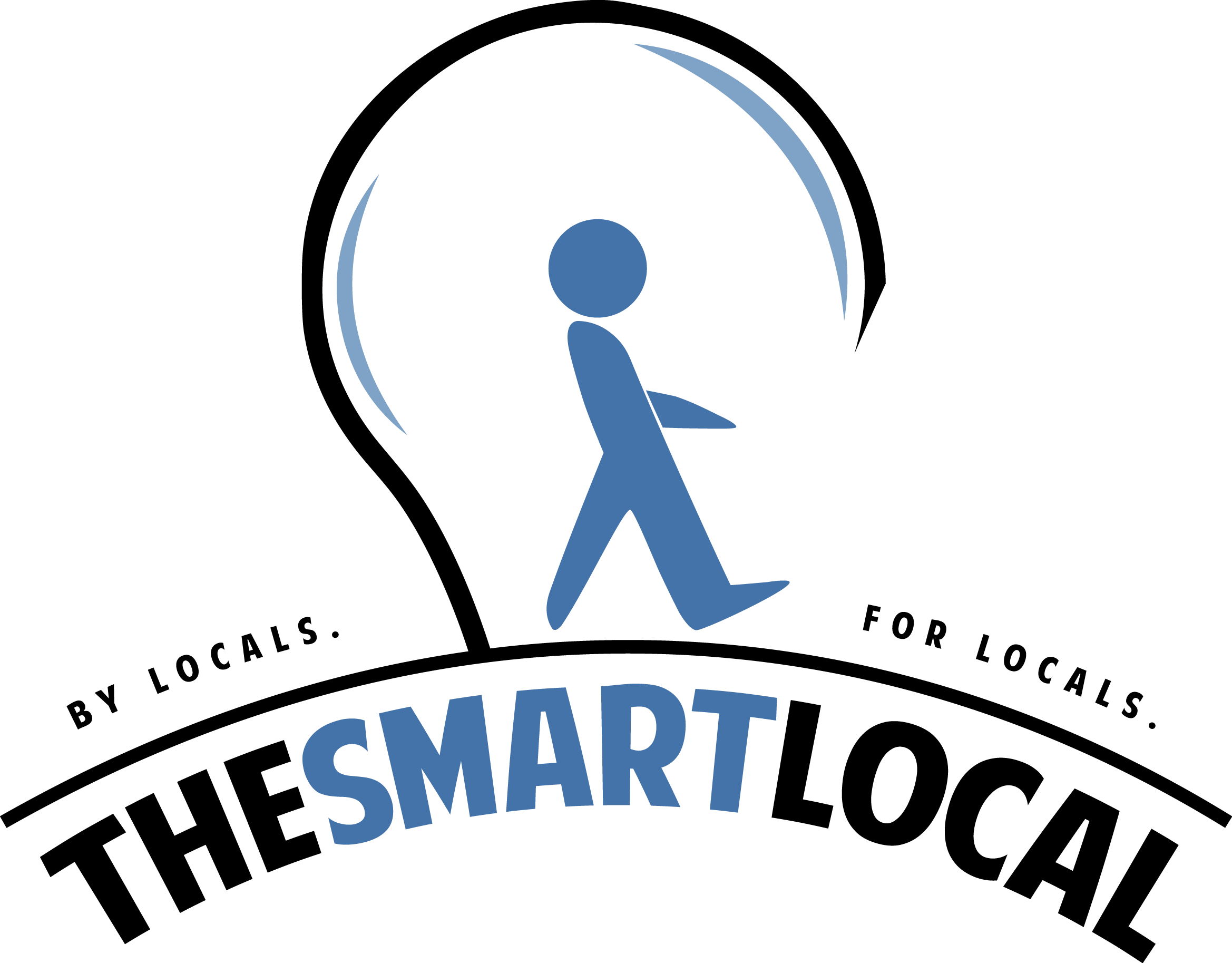 Drop us your email so you won't miss the latest news.