Affordable IG-worthy things to do in Penang
---
Tourists usually flock to Penang to try the famous laksa and char kway teow, and to check out the colourful street art. But there's so much more – the island is home to a plethora of Instagrammable spots worthy of your feed including beaches, paddy fields, and hiking trails.
With travelling becoming a more expensive activity nowadays, we could all do with a few money-saving lobangs. So, as an added incentive, all of these places in Penang are free to enter or have nominal entrance fees that are less than $10.
From an island full of rainbow-coloured installations to a kampung with Bali-like swings, here's our guide to the most affordable IG-worthy spots in Penang.
---
1. Pulau Jerejak – Rainbow jetty & "stairway to heaven" photo ops
---

Image credit: @schutters.anita 
When talking about IG-worthy places to visit in Penang, Pulau Jerejak should be at the top of your list. Splashed with rainbow colours, this islet has so many photo spots including colourful art installations such as beach shacks, suspended umbrellas, and 2 "stairways to heaven".

Image credit: @suzie.isla 
Couples on a romantic getaway can snap photos on the giant beachfront swings or benches with heart-shaped frames. If you'd like to explore the island on 2 wheels, you can also rent a bicycle for RM15/hour (~S$4.67) and leisurely make your way around while enjoying the island breeze.

Image adapted from: @choty_behen, @tmsingapore  
Once you've checked off all the photos required to pimp up your IG feed, indulge in outdoor activities such as kayaking, jungle trekking, and hiking. And if you're staying till evening to catch the sunset, you'll also be able to see the beautifully manicured Jerejak Island Resort LED Garden light up.
Getting there: Take a 10-minute ferry ride from Pulau Jerejak Jetty in Bayan Lepas. Ferries leave every hour. The first boat to Pulau Jerejak departs at 6.30am while the last boat back to Penang Island leaves at 12.30am.
Admission: RM20/pax (~S$6.22) for a 2-way ferry ride
Address: Pulau Jerejak Jetty, Gelugor, Penang, Malaysia
---
2. Penang National Park – Non-touristy beach & rainforest hike
---

Swing from the palm trees… like a monkey.
Image adapted from: @jenny_meroni, @mia_ouw 
While Batu Ferringhi may be known to house some of the best beaches in Penang, those in the non-touristy Penang National Park are far more peaceful. Avid hikers will revel in the park's 3.5km rainforest trail that brings you to Monkey Beach. Upon arriving there, you'll be greeted by the tranquillity of a quiet beach that beckons a day of sun-tanning and swimming.
Image credit: @candyholidayprincess 
Given the name, it's not too surprising that you'll probably come across a monkey or two while you're at the beach. So, take extra care of your belongings, especially food items.
Getting there: Take a 10-minute stroll along the coastline, turn right at Sungai Tukun Junction, and then hike through the park trail to get to Monkey Beach.

At the end of the walking trail, cross a river on a suspended bridge to get to Pantai Kerachut.
Image credit: @ken_trademark 
If you're up for a slightly more challenging hike, head to Pantai Kerachut AKA Turtle Beach, an even more secluded place than Monkey Beach. 
As the name suggests, the beach houses a turtle sanctuary where you can drop in to check out their conservation work, and if you're lucky you may even get to witness baby turtles hatching from their eggs. Entry is absolutely free and the walk to the pier with a sunset in the background is about as IG-worthy as it gets.

Image credit: @ewchuah 
Getting there: Simply follow the signs and hike through the park to get to Kerachut Beach.
Pro tip: there aren't any shops at either of these beaches so pack along your essentials – water, food, and proper footwear for the hiking trails.
Admission: Free
Address: Pejabat Taman Negara Pulau Pinang, Jalan Hassan Abbas, 11050 George Town, Penang, Malaysia
Opening hours: 8am-5pm, Daily
Contact: +60 4-881 3530
---
3. BookXcess Gurney Paragon – Maze of books with affordable reads
---

Image credit: @imjustmasbro
While in George Town, check out BookXcess' towering bookshelves as their neatly-stacked titles make very Instagramable backdrops. There's even a gallery with framed posters of various movie and comic book characters for sale – something Marvel fans will love. 

Image credit: @ aaron_foon 
Cosy up in the many nooks and comfy chairs around the bookstore with an interesting read and get lost in the pages. There's also a huge kids section for the lil ones to check out children's books and play board games to entertain themselves.
Admission: Free
Address: 163D-7.06-7.16 & L8.02-8.-5, Persiaran Gurney, Gurney Paragon, George Town 10250, Penang, Malaysia
Opening hours: 10am-2pm, Daily
Contact: BookXcess website
---
4. Homestay Kampung Agong – Paddy fields with photo spots
---

Are we in Bali? Not quite.
Image adapted from: @safwanazizi, @shaoyichng 
You don't have to go all the way to Bali for those popular bird nest sculptures and swings. Drive about 50 minutes from Penang Bridge to reach Homestay Kampung Agong where you'll come across plenty of these failproof photo ops that overlook serene paddy fields.

Image credit: @_wendyjong
Non-residents of the homestay are welcome to visit the kampung for RM18 (~S$5.60) but if you'd like to stay overnight in one of the traditional kampung houses, you can do so from RM258/night (~S$80.12) inclusive of breakfast.

Pondok from which you can catch the sunset.
Image credit: @hase_td  
Admission: Entrance fee of RM18/adult (~S$5.60) | RM12/child (~S$3.73) | Kids 3 years & below enter for free.
Address: 841 Kampung Bakar Kapor, Penaga 13100, Pulau Pinang, Malaysia
Opening hours: 9am-6pm, Daily
Contact: Kampung Agong website 
---
5. Hin Bus Depot – Weekend markets at a repurposed bus terminal
---

Image adapted from: @rachelbridgetchee 
Originally a bus service terminal, Hin Bus Depot has been converted into an artsy space where emerging artists frequently showcase their creativity. Add a little culture to your IG feed with photos of the indoor and outdoor art exhibits as well as rustic murals.

Image credit: @proeventproductions 
If you love thrifting and supporting small local businesses, check out the weekend market for handicrafts, clothing, plants, and lots of food. There are also other permanent retailers that are open daily such as a tea house and a ceramic studio where you can try your hand at pottery.

Live music performances and festivals at the open lawn.
Image adapted from: @isae.han
Stay tuned to Hin Bus Depot's socials to find out more about the events that take place periodically including workshops, film screenings, food festivals, and book launches.
Admission: Free
Address: 31A Jalan Gurdwara, George Town 10300, Penang, Malaysia
Opening hours: 10am-10pm, Daily
Contact: Hin Bus Depot website 
---
6. Matcho Cafe – Aesthetic cafe with a tropical, pink theme
---

Matcha Pink Macchiato (RM15, ~S$4.67) with a layer of rose cream on the top.
Image credit: @swipeonfood 
Add a dash of tropical green and flamingo pink to your IG feed with photos taken at Matcho Cafe. As you can guess by its name, the cafe specialises in matcha drinks and desserts. The Matcha Gula Melaka (RM13, ~S$4.05) and Choco Pink Macchiato (RM15, ~S$4.67) are some of the best-sellers.

Rose Pancake (RM20, ~S$6.22) with rose cream and coconut ice cream.
Image credit: @s.p.funz 
Talk about art on a plate – the desserts here are as IG-worthy as the decor. Think rose syrup poured over pink pancakes and cheese oozing out of burnt cheesecakes. If you're not a fan of matcha, there are still plenty of options on the menu such as the Iced Nutella Latte (RM15, S$4.67).

Image credit: @the.jin.house 
Address: 99B Lebuh Noordin, George Town 10300, Penang, Malaysia
Opening hours: Wed-Mon 2pm-10pm (Closed on Tuesdays)
Contact: Matcho Cafe Facebook 
---
7. Armenian Street – Iconic murals & street art hub
---

Image credit: @syahrulsy 
While in Penang, you can't miss Armenian Street – famous for its murals, interactive street art, and umbrella alley. One of the most photographed street paintings is by Lithuanian artist Ernest Zacharevic titled "Kids on Bicycle". And yes, the graffiti along these streets is worth the hype. A quick search online will result in numerous walking maps to check out each artwork on foot.
Street art aside, there are also a number of Chinese temples and clan houses near Armenian street which are part of the UNESCO World Heritage Site and representative of the huge Chinese community in Penang. 
Alternatively, take respite from all the walking and exploring in one of the many old-school cafes and hip bars that are in the same area.
Admission: Free
Address: Lebuh Armenian, George Town, Penang, Malaysia
---
8. Kek Lok Si Temple – 100ft pagoda with a scenic backdrop of hills
---

Image credit: @cerexia_ 
Venture to Air Itam on the outskirts of George Town to visit Malaysia's largest Buddhist temple with a history of more than 130 years. Kek Lok Si Temple receives tourists and worshipers from all over Southeast Asia and the heritage site includes a Majestic Statue of Kuan Yin that stands about 37m tall.

A combination of Chinese, Thai, and Burmese architecture can be seen in the temple.
Image credit: @shirleyyee_ 
One of the main attractions is a 100ft pagoda said to feature 10,000 Buddha statues. Other highlights include grand prayer halls, thousands of statues and carvings, and beautiful gardens sprawled over 10 acres. In other words, there are lots of opportunities to create IG content here but do remember to be respectful of the space.
Admission: Free. If you don't want to climb the stairs up Crane Hill, take a cable car ride up for RM16 (~S$4.96).
Address: Jalan Balik Pulau, Kek Lok Si Temple, Air Itam 11500, Penang, Malaysia
Opening hours: 8.30am-5.30pm, Daily
Contact: ​​ Kek Lok Si Temple website 
---
9. Cheong Fatt Tze – Mansion featured in Crazy Rich Asians
---

Image credit: @aja_ng
Give your IG followers some wanderlust envy with photos at Cheong Fatt Tze also known as The Blue Mansion. For fans of the movie Crazy Rich Asians, this landmark will be instantly recognisable as the shoot location for the iconic mahjong scene.

This boutique hotel with old-world charm is just a 5-minute walk from Chinatown.
Image credit: @emilyjtso
Those who are curious about the history of the mansion can book one of the tours for RM25 (~S$7.78) – either guided daily at 11am and 2pm or self-guided through an audio tour. Or, if you just want to soak in the vibes of the mansion, you can dine at one of the 4 F&B establishments.
Admission: To respect the privacy of hotel guests, only the restaurants and tours (RM25, ~S$7.78) are open to the public.
Address: 14 Lebuh Leith, George Town 10200, Pulau Pinang, Malaysia
Contact: Cheong Fatt Tze Mansion website  
---
10. Penang Hill – Funicular ride with a view
---

Image credit: @maia41_hmd_sbr_mhmd 
Known locally as Bukit Bendera, Penang Hill features a unique funicular railway system. A seat on the train guarantees one of the best views of the island. The hill also houses a resort with numerous attractions such as the Skydeck from where you can catch the sunset.

Image credit: @zeelekkie 
The first train departs at 6.30am so you can plan to catch the sunrise from the top of the hill. With a number of lookout points, there are tons of opportunities to get various panoramic shots for IG from the peak. You can also visit The Habitat, a rainforest walking trail, where you just might spot some endangered wildlife such as pangolins and slow lorises.
Admission:
2-way standard ticket: RM30/adult (~S$9.33) & RM15/child (~S$4.67)
Fast lane ticket: RM80/adult (~S$25) & RM40/child (~S$12.45)
Address: ​​Penang Hill, Bukit Bendera 11300, Penang, Malaysia
Contact: Penang Hill website 
---
Bonus: Guar Petai (Frog Hill) – Blue pools & hiking trail
---

Image credit: @atgtravel 
Those up for some adventure and a short road trip can turn their attention to Guar Petai (Frog Hill) which is an hour's drive from George Town in mainland Penang. This abandoned quarry has recently been popping up on IG feeds and is the stuff dreams are made of – turquoise pools and unobstructed views of the horizon.
Getting here: Drive up to Bukit Mertajam town, then head towards Penanti market, and continue north up the unpaved road from Taman Guar Petai.
Admission: Free
Address: Kampung Guar Petai, Tasek Gelugor 14400, Penang, Malaysia 
---
Travel to Penang with peace of mind
---
If you're ready to up your IG game, your trip to Penang can look pretty and be wallet-friendly with these affordable activities.
On top of affordable things to do, here's a way to protect yourself on your holiday without spending a bomb: apply for a budget-friendly travel insurance before you take off so you have one less thing to be worried about should any unforeseen mishaps occur.
For instant travel coverage in just a few minutes, consider getting Travel Cover on the Grab Superapp. Underwritten by Chubb, the travel insurance covers all sorts of unpredictable situations including flight delays, journey cancellation, as well as loss of baggage and personal property.

Get an instant quote easily via your Grab Superapp.
Image credit: Grab
You can easily sign up on the Grab Superapp itself. Travel Cover also provides coverage of up to $200,000 in overseas medical expenses, hospital confinement benefits, and quarantine allowance, with free covid-19 benefits.

Image adapted from: Grab
If you're worried about busting your budget, rest easy knowing that Travel Cover premiums start from an affordable rate of S$3.90/day.
And from now till 31st October, you can enjoy an additional 10% off Travel Cover when you sign up. The 10% Travel Cover voucher will be applied automatically at the payment page.
Whether you're travelling solo, as a couple, or with family and friends, no one likes their travel memories to be marred with mishaps. Buying travel insurance is a must to avoid getting caught off-guard, and it's a great plus when premiums are this affordable and applications this convenient.
---
This post was brought to you by Travel Cover on Grab Superapp.
Cover image adapted from: @jenny_meroni, @tmsingapore, @imjustmasbro
Travel Cover is underwritten by Chubb Insurance Singapore Limited. Co. Regn. No. 199702449H and distributed by GrabInsure Insurance Agency (S) Pte Ltd, a member of the Grab Group of Companies.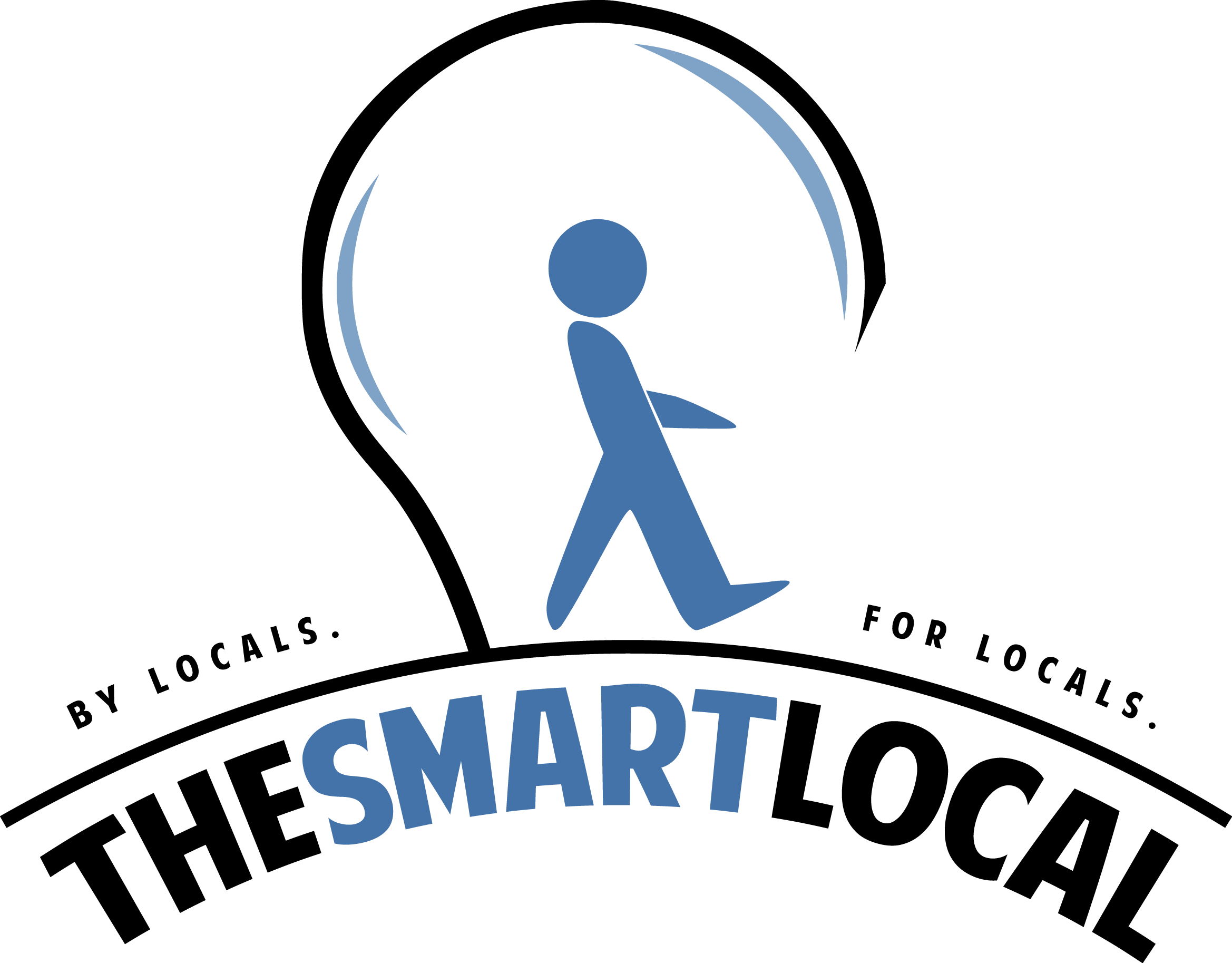 Drop us your email so you won't miss the latest news.