Career change mistakes and how to avoid them
---
Changing jobs can often be a tough and stressful time, but completely switching up industries is a drastic move that many contemplate for a long time. To help you settle into your new line of work, these 7 career change mistakes will help you identify and avoid pitfalls and challenges while you reap the wealth of opportunities from your new pastures.
---
1. Confusing job change with career change
---
There's often a laundry list of factors that motivate us to make pivotal decisions in our lives – like switching industries. But at such a crucial juncture in our careers, it's important to assess if it stems from "push" factors unique to your existing company or is common across your current industry as a whole. 
If your time at work has been filled with frustrations and setbacks, it can be tempting to make such a radical choice to seek greener pastures. But minimally, you'll want to ensure that you've made the right choice – imagine enduring the additional stress of the uphill climb at your new workplace only to realise that the issues you faced are common across industries. 
How to avoid mistake:
Pen a list of "push" factors and identify if they are either unique to your company or industry. This way, you'll avoid over-generalising a single bad experience in your job to be representative of the overall culture in your line of work.
For example, "push" factors like feeling that your company's values aren't aligned to yours, or that opportunities to develop yourself have fallen stagnant might be common across your industry. However, certain issues like interpersonal conflicts and hindered job advancement are more company-specific, and can even boil down to specific departments and individuals. 
For more detailed guidance and advice for issues faced at work, get career advice for free at MyCareersFuture. 
---
2. Not having a financial plan in place
---
Perhaps you've finally decided that it's time to take a leap of faith to change careers and pursue your true passions. But as valiant and promising as that sounds, not ensuring that your finances are in order before pulling the trigger can add extra pressure during one of the most stressful periods in your life.
Starting afresh often means taking a sizable salary reduction, while bearing extra concerns like probationary periods. This often spells a period of relative financial instability – which means holding out too long and only making the switch when you already have bills to pay and mouths to feed can also add to your worries. 
How to avoid mistake:
When changing careers, experts say you should save up at least three to six months of your average living expenses, or double that amount and more if you have dependents. 
Other tips:
Tightly budget your expenses before and during the career change

Boost your finances with side gigs like freelance work or renting out rooms to save up for rainy days

Aim to reduce your debts as much as possible by consolidating and paying off loans and credit card bills
---
3. Going for a career just because of salary and perks
---
No matter our industry, it's easy to be lured by the glitz and glamour of certain industries. With all the coffee room chat about how their interns rack up five-digit allowances and how their typical office sports nap pods and arcade machines, it can be tempting to switch industries with reckless abandon.   
But before you set sail off to those golden shores of the most attractive industries, you should know that these perks often come with trade-offs like longer working hours and a highly-competitive working culture.
How to avoid mistake: 
Check reviews on Glassdoor to find out more about other aspects of the company besides salary

Ask targeted questions about OT culture during the interview

Lastly, take time to reassess your life goals and trajectory by taking time to pursue personal projects instead of committing to an immediate switch
---
4. Not considering career advancement after joining a new company 
---
Picture this – you've finally made the switch into a different career, and all is well until you find yourself stuck in the same entry-level position five years later. Especially if you've left your previous career to seek personal growth, this can be particularly frustrating – but nonetheless avoidable by researching career advancement opportunities beforehand.
Many overlook the fact you practically have to start from scratch when you switch careers, so it is vital to check if your current skill sets can help you thrive, or at least survive in the new industry. Not researching the turnover rate and work culture in your new industry may lead to unpleasant speed bumps after you've committed to the change.
How to avoid mistake:
Read up on, or even connect with predecessors in your company through platforms like Glassdoor and LinkedIn to see if they are able to progress to better roles. You can also compare the job description of your desired role to your CV to see what gaps there are, then formulate a plan to obtain skills and qualifications necessary to land your dream job.
Find out more about upskilling and reskilling.
---
5. Choosing a sunset industry 
---

Once booming, sales of physical music records are now dwindling and is now a sunset industry. 
You don't have to be a super-savvy investor to find out which industries are booming, and which are on the decline. Switching careers is a great opportunity to tap on a faster pace of growth – so seeking out companies in industries that are expanding can increase your chances for promotions and career advances.
But while it might be tempting to head to the newest, shiniest tech firms, several "old school" trades still see plenty of growth. For example, manufacturing continues to be the largest sector in Singapore and accounts for 20-25% of annual GDP – so jobs in evergreen industries like petrochemicals and electronics will likely have good opportunities in the foreseeable future.
How to avoid mistake:
Publications like Yahoo Finance or The Wall Street Journal can get you up to speed on the growth of major sectors and industries. For a clearer picture, check for long-term industry growth on portals like ShareInvestor by tracking stock prices over two to five years.
---
6. Not adapting your resume to the new industry 
---
Some make the mistake of not showing up with a fresh, revamped and customised resume during their job search for a new role. Especially when changing industries, 'copy and pasting' your original resume means it lacks specialised keywords for skills and competencies, meaning that it might get filtered out early on in the hiring process.
Instead, focus on highlighting your transferable skills and reflecting an understanding of the new industry and company, and how you're able to bring a new perspective to the table. This way, your unconventional experience will help you stand out from the field of applicants.
How to avoid mistake: 
Use the

'Check Resume'

function on MyCareersFuture for suggestions on changes to make to your resume, depending on the job description. For more detailed and personalised advice, you can also connect with an expert for

free one-on-one career matching advice

at WSG.

Identify the keywords of skills and credentials that commonly appear on job descriptions.

Learn how to

craft optimised and targeted resumes

through content articles.
---
7. Quitting without a job lined up
---
Most of us avoid gaps in our CV as it might raise red flags for prospective employers, but the main drawback of quitting your job before securing the next one is that it makes it harder to negotiate for salary and benefits.
Moreover, gaps in your employment history are also highly subjective – most HR professionals seek to understand reasons for the lull. For example, being retrenched or tending to elderly parents is commonly seen as valid reasons, though you can bolster your CV with freelance gigs to show that you've been keen on keeping busy.
How to avoid mistake:
Ensure that your employment history is as complete as possible, filling in gaps by taking on projects, freelance assignments and courses to convey your commitment to your career. As much as you can, secure a job before leaving your current one. That way, you're better positioned to negotiate for job perks, while ensuring a more seamless transition. 
---
Avoid making these career change mistakes with MyCareersFuture
---
Career changes are one of the most significant milestones in our lives, as we find footing in a completely new environment while seeking out new experiences and opportunities for personal growth. Apart from being on the lookout for these common career change mistakes, you can also smoothen out this transition with tools and platforms to help you put your best foot forward. 
A one-stop portal for all things job-related, MyCareersFuture helps Singaporeans and PRs suss out new job opportunities even as they change careers. Find suitable roles in other industries with personalised job matchings based on skills, and springboard your career transition with workplace attachments, opportunities at SMEs and jobs with government support.
To boost your chances of getting noticed by potential employers, build your profile on the site and polish your CV and interview skills with their career-related articles. MyCareersFuture also provides professional advice via virtual career fairs and career coaching services to help chart your course as you make the switch to a new career. 
---
This post was brought to you by MyCareersFuture.
Article originally published on 11th Mar 2021. Last updated on 17th Oct 2022.
Photography by John Low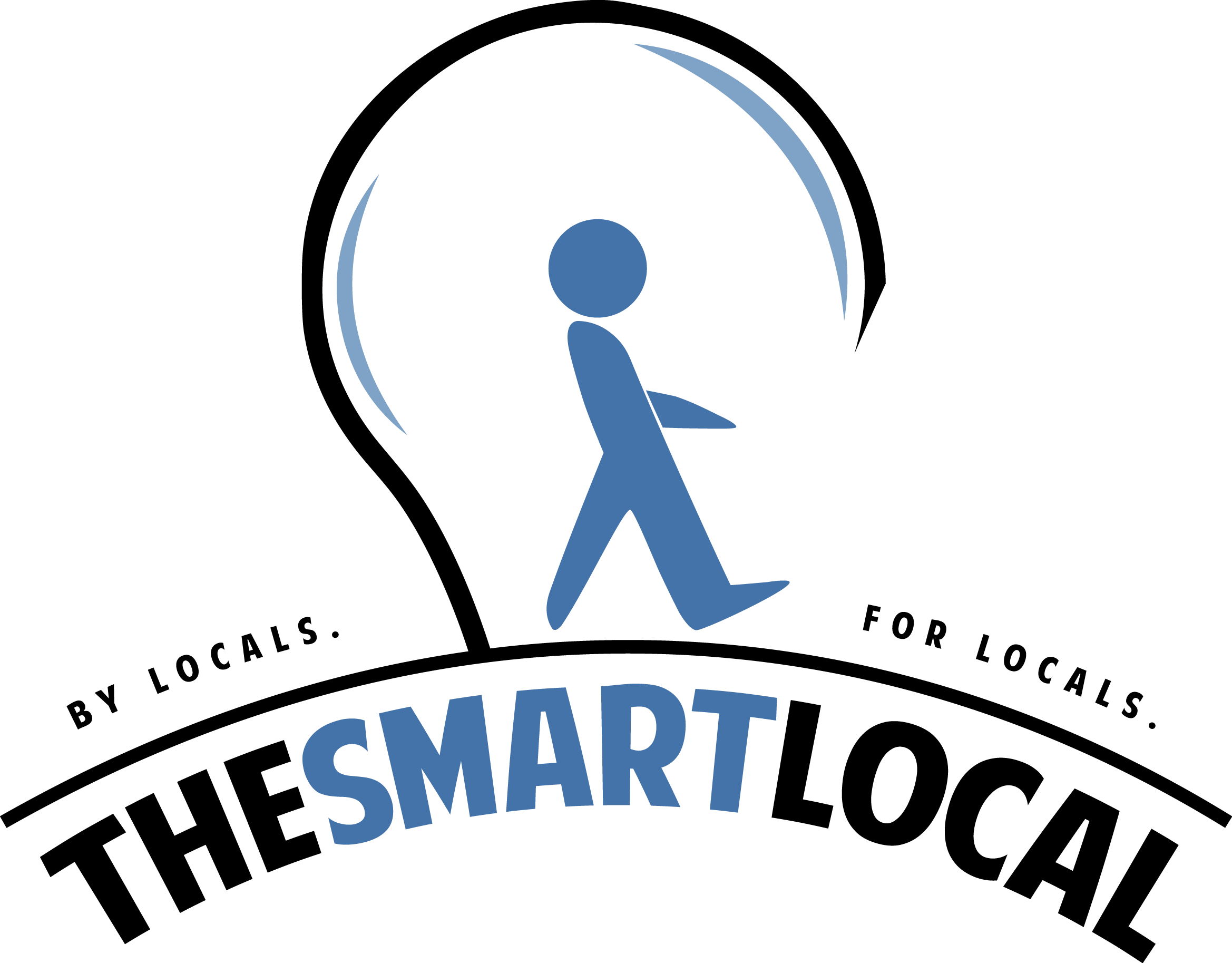 Drop us your email so you won't miss the latest news.