Juggling work & home as a single mum in Singapore
---
Jack of all trades, master of everything. Since I, like so many other mums, wear different hats, I feel justified to change that age-old proverb. We send our kids to school. Wash the dishes. Sit through 3 hour-long meetings.
"Challenging? What?! Pfft, no way. Being a single working mum is a walk in the park", I say to anyone who asks as I down my third glass of Chardonnay, sarcasm emanating from the designer-bags under my eyes. Alright, now that you have an idea of what it's like, let's get down to the nitty-gritty of single mummy business. 
---
Living a life that revolves around my son & work
---
On a typical work -day, my alarm goes off at 6.15am. I "snooze" till 6.30am. Gosh, that extra 15 minutes is god-sent. I prepare breakfast and drive my son, Lucien, to primary school. After- school activities fall on my shoulders too – lunch, homework, personal chauffeur to outside classes … all these while navigating around my work schedule. 
After work, I go home to work 2.0. When homework's done, Lucien demands I play real life "Plants vs Zombies" and "Battleship", so I have to pretend to be both a plant and a 1930s warship. When it's time for bed, he says, "I can't sleep without you, Mummy", and my heart starts radiating rainbows and butterflies. 
Being a tutor, I think about how I spend so many hours helping other kids with their homework, and wonder if I should do more for my own child. I already try to cramp my personal activities during his school time and limit outings with friends, but still, is there more I could do? If I spend a little longer at the gym, or stay out later for social gatherings, am I a bad mum? 
Because I'm a single mum, I have to constantly play both roles – nurturing mum and fun dad. That also means I don't have anyone to split parenting duties with. No "Honey, I'm drunk, please look after the kids". No "you pay the bills, I'm taking a break". I am, however, grateful my parents help out in my absence.
I don't want Lucien to look back when he's older and think of me as the absent parent who worked all day and missed his milestones. I want to be the present mum. The one where, at 20 years old, we'll hit the clubs together and he'll tell his bros, "My mum has always been there for me since day one". I'm getting emotional. 
So even if it means sacrificing sleep and my social life, I'm all in to be the best damn mum juggler of work and home.  
---
Facing a burnout
---
I check my calendar. It says "dinner with girls, heart-emoji". At long last … a technique to balancing work and home as a mum is indisputably dinner with your bestest friends. It's the much-needed reprieve from overwhelming adult duties. 
Over dinner we reminisce our clubbing nights at Phuture, getting drunk at dbl O, and I realise it's been a long time since I've had an uninhibited night out. Tonight's the night, I tell myself everytime, but I almost always get a FaceTime from Lucien saying he misses me and can't sleep. And the award for guilt-tripper number 1 goes to…
I look at the time. It's only 10pm. It's the "late-early" all working parents know too well, especially if you're in charge of sending your kid to school. Too late to stay out more, too early to call it a night. "Should I stay or should I go" by The Clash starts playing in my head. I make a mental calculation of how long I get to sleep, factoring in my insomnia. 6 hours at best, 2 hours if my sleep disorder is in full swing. "Okay la I go".
While everything was going great, my dating life took a backseat. In fact, it sat so far back that I would probably need a manual on how to date again. I had prided myself in being the mum who could do it all, I forgot how important it was to have that emotional support from a partner, or how crucial it was to take a breather. 
That one night in the shower, I cried. I couldn't even remember if I washed my hair so I shampooed it again. And after which I couldn't remember if I remembered to do it, so I did it again. I ended up taking a 30-minute shower. PUB – 1, environment – 0.
I was so tired. My mind and body were begging for me to stop, but I didn't listen, so there and then in all its glory, my suppressed, overwhelmed emotions erupted into a full blown flood-fest. It's about time I arrived, I imagined the burnout saying to me. It was then that I realised I needed to care for myself, to allow for me to just, breathe. 
---
How I manage
---
Set priorities
---
It's 2022. Mental health takes precedence. And I can see why. It's hard to give your all if your mental health takes a dip. So my motto is now "happy mum, happy child". When it comes to busy working mums like us, setting priorities help to sift out who, or what, to put first. It is the key to keeping us sane.
I'm blessed to have a job with flexible hours, and being my own boss means I can choose to prioritise time for my son. I have a strict no-work policy on weekends now – it's my free-time where I alternate bonding with my son, chilling out with friends, and dating. Because, to quote the poet William Henry Davies, "what is life if, full of care, we have no time to stand and stare?" 
I choose myself. And I choose my son. So whatever comes after that is secondary. There's something very therapeutic about spending the weekends listening to Lucien muse about who said what at the playground, all while having ice cream at a cafe watching the world go by. 
Tip 1: Maximise mummy and child time by planning an activity that both of you can enjoy. I sometimes take Lucien to the gym and we work out together. While I'm sparring with my trainer, my son gets to hit some pads too. We both work out, have fun, and bond. A win-win, I daresay. 
Tip 2: Put down that phone! It is the king of all distractions, and I learned long ago to hide that thing away. Whether I'm watching a Disney movie at home with Lucien or catching up on work, I try my utmost to banish my phone to the deepest depths of hell. What's the point if I'm not fully present?
---
Being kinder to myself
---
You know how sometimes we're so empathetic to others, but not so forgiving towards ourselves? Yea, that used to be me, until life, or Justin Bieber, taught me to love myself. Yknow, the song? Self-care has now become my default mode.
I ask for help when it gets too much, and am thankful my parents and family gladly assume my mantle when I need a breather. With that free time, I unapologetically allow myself to have fun. I have more drinks with my friends than I usually warrant, nap a little longer, and go on long-awaited vacations.
If I get requests to help out with essays after work hours, I simply explain I'll do it during class time, unless it's an absolute emergency. Healthy boundaries, I always tell myself. Uncomfortable? Overwhelming? I just say the magic word – no. 
Since being a mum is a thankless job, I reward myself. I splurge a little more on shopping and invest in luxury skincare. Why? Because I deserve it. Mummies, we all deserve it. I recognise my own hard work and it gives me the occasional boost I need to be supermum.
Lastly, positive self-talk is key. I used to self-sabotage by thinking, "It's exhausting, I'm not doing a good job, I never have enough time…" Nope. Changing the narrative. I started to consistently affirm loving things to myself – "I am the most amazing mum, I always do the best for my family, I have more than enough time for myself". 
And I felt the change. I started to feel happier, like I could take on the world. By having that shift, I was able to then channel the same positive energy onto my son and really step into power mum mode. I can safely say I namaste-d the crap out of negativity.
Tip: Meditate, meditate, meditate! Even 10 minutes can do wonders for the mind, leaving you feeling recharged and calm. It can be especially useful for worn-out parents. I turn on random meditation podcasts on Spotify, sit in Lotus pose, and try to block all the noise out.
---
Single mum life in Singapore
---
It may be tedious working and caring for a child, but I have little complaints really. I wouldn't trade being Lucien's mum for anything in the world. Exhaustion aside, I am grateful for the healthy income that allows my son and I to live comfortably. I have navigated around and learnt ways to balance professional and home life from this motherhood journey.
Science has proven that women have a wider peripheral vision than men, owing to the fact that it is in our DNA to multitask – look after the kids, cook, nurture etc. It's been this way since the Stone Ages, and if evolution were to tell us something, it'd be that we were made to power through challenges.
So the next time you ever doubt or feel like you're not good enough, let this mum here remind you that life may be tough, but we are tougher. 
No wait, life is wonderful, and we are blessed. Positive affirmations, remember?
Read more parenting content here: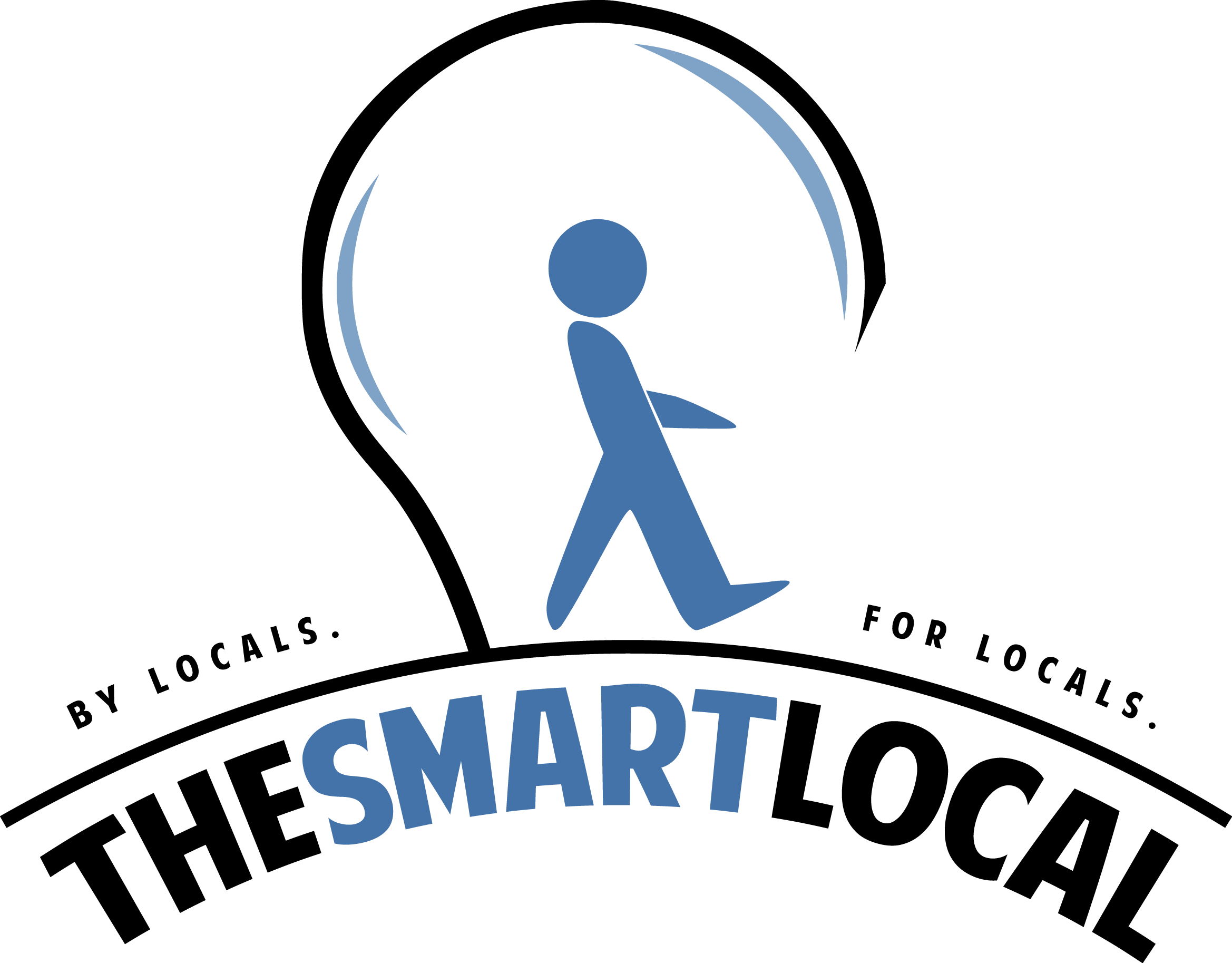 Drop us your email so you won't miss the latest news.