Fun and free things to do in Paris
---
Our trip to Paris was filled with plenty of sightseeing and verbal butchering of the word "croissant", but there was one other steady constant throughout: we wanted to conquer everything but in the most affordable and fun way possible.
Not exactly the cheapest city in the EU, but we still fared well – with activities like vintage shopping and museum hopping. Here are 8 fun and free things to do in Paris, covering essentials like food, attractions, and shopping:
1. Go museum hopping
The Louvre: it's got more than just the Mona Lisa
Paris might be known as the city of love but it's just as deserving of the title "city of art". Whether you're there for 48 hours or a full week, no doubt that you'd be spending at least a hefty part of your trip strolling through art galleries – they're filled with masterpieces by artists like Monet, van Gogh, and Matisse.
But all this museum-hopping will cost a pretty penny.
What we did to avoid busting our budgets? The Paris Museum Pass (from $84.09), a nifty travel hack for those looking to hit up Paris' art scene.
There was no need to join the long queues at Saint-Chapelle – we could enter instantly by flashing our Pass
With just one pass, you'd instantly have entry to more than 50 museums and sites. Let's say you wanted to squeeze in 5 to 6 different sites into your trip – your itinerary will look something like this:
The Louvre Museum (€15, ~S$22.90)
Sainte-Chapelle (€10, ~S$15.30)
Arc de Triomphe (€13, ~S$20.14)
Musee d'Orsay (€16, ~S$24.79)
Chateau de Fontainebleau (€12, ~S$18.30)
Palace of Versaille (€18, ~S$27.89)
That works out to a total of €84 (~S$130.14) – the Pass at almost 35% cheaper becomes a definite must for those planning to museum hop. Depending on how long you're in Paris for, you can also choose between the 2-day or 4-day pass.
Redemption for Paris Museum Pass
Address: Open Tour Paris Visitor Centre, 13 rue Auber, 75009 Paris
Nearest station: Havre – Caumartin
Opening hours: Mon – Sun 9PM-6PM
Go museum hopping with the Paris Museum Pass from Klook. Do remember to pre-book and register for visiting slots before heading down to the museums. If you just want to visit the Louvre, you can get priority access tickets here.
2. Score bargains from vintage secondhand shops
Of all countries you're most likely to find vintage Chanel, Paris would be your definite first choice – after all, they've got plenty of vintage secondhand shops. There's a particular street we visited where every other store was crammed full of unique vintage trinkets: the area around Rue de la Verrerie.
While some of the stores stock up on '80s athleisure wear and others have a solid range of flare midi skirts, there's a massive range of vintage shops to explore. Some of the payments are even made by weight – grab all you can and you'll pay for however heavy your clothes are.
Stores we visited and enjoyed browsing: Mam'zelle Swing, FREE'P'STAR, MAD Vintage, and The Kilo Shop.
Nearest station: Hotel de Ville
3. Enjoy dinner at a rustic Parisian restaurant
We might've been busy stuffing our faces with croissants and baguettes, but Paris isn't just known for their freshly-baked pastries – they've got a few standout restaurants that dole out classic French fare. La Bonne Franquette, in the cobblestoned district of Montmartre, is one of them.
Though it's quite an uphill walk to get to the restaurant, it's scenic with winding paths and vantage points. But it's all worth it once you're there – being housed in a 16th-century townhouse with alfresco dining, this restaurant has a quaint charm to it.
Prices here are reasonable: you can find generous cuts of beef starting from under €20 (~S$30.50) and French classics like escargot from €9 (~S$13.70) for 6.
We both tried the 3-course dinner, which was excellent value for €27 each (~S$41.20). You'll get to decide between entrees like Chicken Salad or Burgundy Escargots and mains like Lyon Sausage or Beef Stew.
There's also a choice for desserts: Chocolate Cake with vanilla custard or Fontainebleau (whipped cottage cheese) with a delectable chestnut spread. If you're here during the day, the restaurant also offers a 2-course lunch menu – choose between entrees like Pork Country Terrine or Mixed Salad, and mains like Fish Fillet or Chicken with Chervil.
They also have live performances every night.
Address: 18 Rue Saint-Rustique, 75018 Paris
Nearest station: Abbesses
Opening hours: Mon – Sun 12PM-2:30PM, 7PM-10PM
Telephone: +33 1 4252 0242
Book your dinner at La Bonne Franquette with Klook.
4. Watch a fashion show at Galeries Lafayette
Image credit: Independent Travel Cats
Granted, we weren't invited to Paris Fashion Week but we didn't let that get us down: we made our own plans by booking Galeries Lafayette's weekly fashion show. For those of us who have yet to sit front row at a fashion show – that's most of us – this makes for one memorable experience.
Image credit: Independent Travel Cats
The only time you'll get the full front row experience
There's a 30-minute catwalk when models will be parading down the runway to show off the store's latest designs. For a budget fashion show, the styling, walk, and overall look was all on point. Tickets start from €13.90 (~S$21.20).
If you book through Klook here, you can opt for the Fashion Experience – it comes with a personal concierge, complimentary snacks and drinks, and a lunch break at restaurant Angelina. It even includes chauffeur service to any Paris address after, so there's no need to lug all your shopping bags on the train!
Address: Galeries Lafayette Haussmann, 40 Boulevard Haussmann, 75009 Paris
Nearest station: Chaussee d'Antin La Fayette
Show timings: Friday 3PM-3:30PM
Book your fashion shopping experience and show with Klook.
5. Visit the Palace of Versailles
It might be one of the more touristy sites, but there's a good reason why almost 10 million visitors flock to the Palace of Versailles yearly. Frankly speaking, it's one of Paris' most stunning – its grand Hall of Mirrors, sprawling gardens, and intricate architecture speak for itself.
Plenty of photo spots at the Palace of Versailles
You can spend close to the entire day here, exploring the lavish rooms and opulent hallways.
Visit the Palace of Versailles and book tickets with Klook.
6. Watch a movie at an old arthouse cinema
Image credit: @kikopost
Unlike our regular Golden Villages and Shaw Cinemas, the cinemas in Paris have a touch of olden day flair. Their Cinema Du Pantheon is the city's oldest arthouse theatre that's been operating since 1907.
There's also a lounge room that serves light meals and snacks
Image credit: @quanigou
You wouldn't be watching Hollywood blockbusters in a place like this: instead, expect indie European films like Real Love and Boys Cry. They also often host meet-the-director nights and heavy discussion meet-ups on selected films. A movie ticket typically starts from €8.50 (~S$13).
While some films have English subtitles, it's worth double-checking before purchase!
Address: 13 Rue Victor Cousin, 75005 Paris
Nearest station: Luxembourg
Opening hours: Varies, depending on screening times
Telephone: +33 1 4046 0121
7. Treat yourself to a wine and cheese tasting
Leaving Paris without trying their wine or cheese is almost a serious crime. We could very well select a range of cheese from their supermarkets, but were at a loss because…well, there was just too much choice. Instead, we went for a Wine and Cheese Tasting in Paris.
Of all things to do in Paris, this struck us as one of the more memorable activities. It was held in a cosy wine bar, Le Vin Qui Parle – there was just one guy manning the entire store and he had to juggle various different duties, from describing our wines' tasting notes to checking out others' purchases.
But even with all that, he managed to dedicate a solid 3 hours or so explaining to us the different wines and the history behind it all.
He brought us to a map to explain all the different appellations in France
There was also a good selection of cheese to pair with the wines – which went well with the Vendance Nocturne 2018, Cuvee Constance 2015, Anjou Village Bissac 2018, and Anjou 2018.
Address: Le Vin Qui Parle, 30, rue Faidherbe, 75011 Paris
Nearest station: Charonne
8. Admire art for free in a six-storey abandoned building
While 59 Rivoli's just another ordinary Parisian building from the outside – albeit with the same fancy French architecture – it's completely different once you step in. It's right along bustling shopping street Hausmann Boulevard, near Galeries Lafayette and the Louvre. It's been an abandoned building for decades, but since 1999, it's become a hotspot for roaming artists to set up their studios.
There's plenty to explore spanning the 6 floors: the ground floor often holds exhibitions while the top floors work as art studios and galleries. At any given time, there are roughly 20 permanent artists hard at work.
Even the winding staircases are decked out with the creative work of local artists
It's a completely fun and free thing to do in Paris – and you can take your time to wander through.
Address: 59 Rue de Rivoli, 75001 Paris
Nearest station: Chatelet
Opening hours: Tue – Sun 1PM-8PM | Sat 11AM-8PM (Closed on Mon)
Fun and free things to do in Paris with Klook
Paris is far from being the cheapest European city, but there's still plenty to do on a practical budget, like exploring a 6-storey artist building and bargain shopping at vintage shops. And by booking through Klook, we had plenty of fun and free activities on our plate.
We also used options like the Go Paris Explorer Pass to go on hop-on hop-off Big Bus Tours, as well as score Louvre museum access and wine and cheese tastings.
And if you're looking for a nearby day trip to another part of Europe – London's just a quick 2-hour train ride away if you use Klook's Eurostar Train Ticket between London and Paris. You can also easily visit any other European city by searching for train tickets here, where you can book point-to-point transport to countries like Germany, Switzerland, and Italy.
Remember to rent their 4G WiFi Egg for Europe too since it lets you stay connected throughout the entire Eurozone!
---
This post was brought to you by Klook.
Photo credit: WenLin Tan. Last updated on 1th November 2021.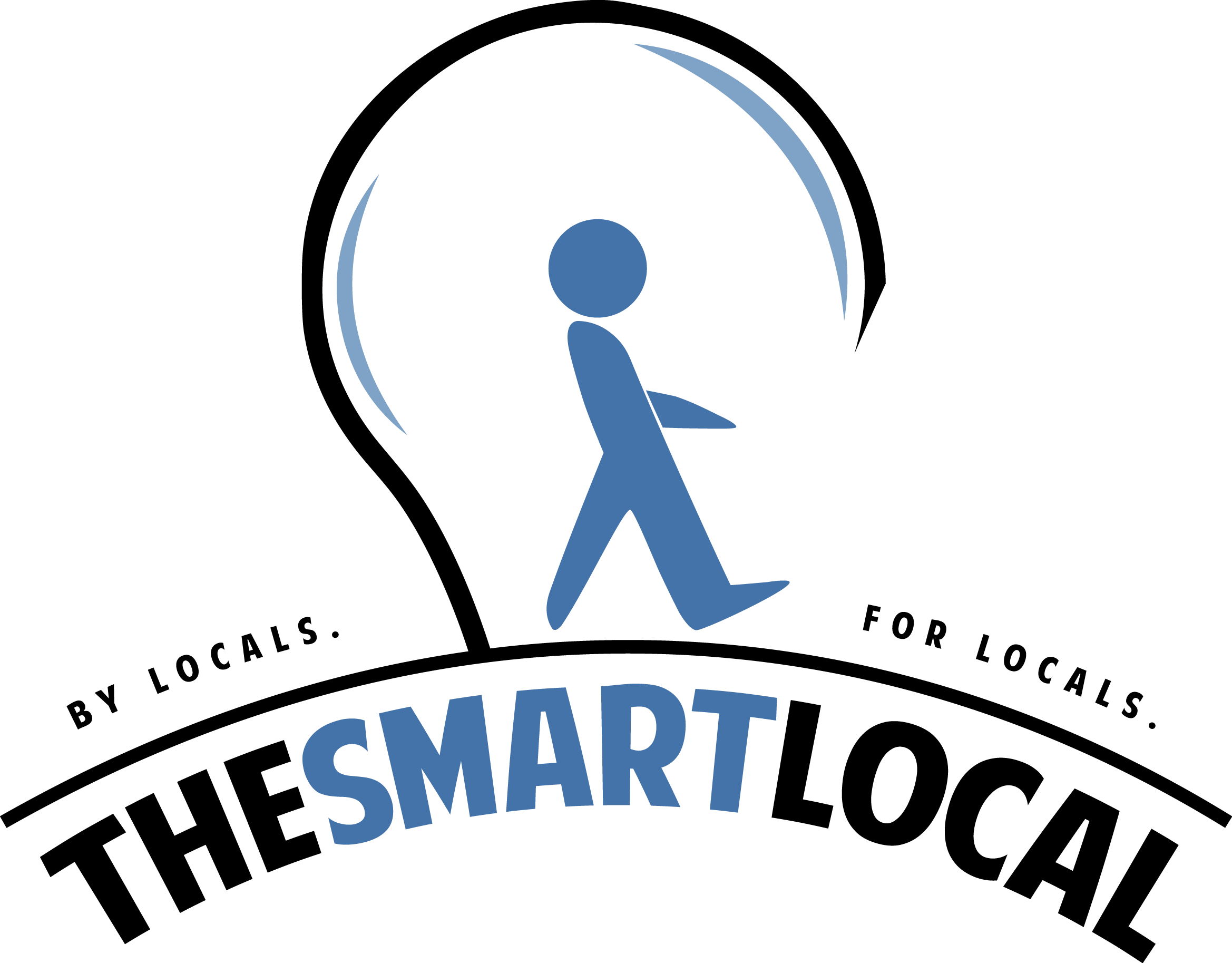 Drop us your email so you won't miss the latest news.