Outdoor things to do in New Zealand
---
New Zealand is many things. For one, it's pretty easy on the eyes. By that, I mean it's an absolute slice of paradise – especially so for Singaporeans. After all, seeing casual #nofilter photos of dreamy mountainscapes is going to make us a little jelly for sure.
NZ won't get your hearts racing just by being a visual treat, though. Dotted all around the country are adrenaline-packed things to do, from flying above canyons to climbing up a waterfall. If you're up for the challenge or just missing NZ, here's a list to get you started.
Note: All prices are accurate at the time of writing.
---
1. Skydive over glaciers from 20,000ft
---

Image credit: Tourism New Zealand
Any adrenaline junkie will tell you that skydiving is one of the first things to strike off the bucket list. If you're already shaking in your boots, the folks at Skydive Franz & Fox will make you face your fears once and for all with their ultimate skydiving experience: the 20,000ft Kea Jump, AKA New Zealand's highest skydive.

Image credit: @jenni_or_yenni
Expect a freefall that lasts around 85 seconds, all while taking in the sights of Franz Josef Glacier beneath you. You'll be strapped to a pro, of course, so go ahead and scream your lungs out knowing you're in good hands.
If you're not feeling up for it, consider their shorter skydive packages with jumps that range from 9,000-16,500ft.
Franz Josef Glacier Skydiving
Price: From NZ$289/person (~S$271)
Address: 69 Cron Street, Franz Josef Glacier 7886, New Zealand
Telephone: +64 3 752 0714
---
2. Explore the glowing Waitomo Caves on a kayak
---

Image credit: @paddleboardrotorua
Known for its intricate system of underground tunnels and limestone formations, the Waitomo Glowworm Caves is basically a Disney dream come to life. Imagine that one scene from Tangled – except instead of floating lanterns, you'll be cruising your way under bioluminescent glowworms

Image credit: Waitomo Caves
Paddle Board Rotorua offers both kayaking and paddleboarding adventures, with experienced guides who'll help you navigate the caves. This is perfect for beginners too, with no paddling experience needed. 
Families travelling with youngins will be glad to know that little ones aged 4 and above can join the kayak tours, while kids aged 13 and up will be able to paddleboard.
Glowworm Paddle Board & Kayak Tour
Price: 
Adults:

NZ$130/person (~S$122)

Children:

NZ$65/child (~S$61)
Telephone: +64 022 427 9136
---
3. Fly above canyons on the biggest swing in the world
---

Image credit: Tourism New Zealand
Soaring through the sky like a bird might be majestic and all, but gliding at breakneck speed a la a flying squirrel? That's more like it for the brave. Meet the Nevis Swing: the biggest swing not just in NZ, but in the whole world.

Image credit: @voyages.jpg
The swing will catapult you along a 300m-long arc through canyons and 160m above the Nevis River, reaching speeds of up to 120km/h. And if you're too scared to take it on alone, you can pair up with a buddy for extra moral support – and screams.
Nevis Swing
Price: From NZ$202.50 (~S$189.80), U.P. NZ$225 (~S$210.89)
Telephone: +64 3 450 1300
---
4. Hop on a quad biking adventure off the beaten track
---

Image credit: Tourism New Zealand
Rivers. Mud. Mountains. Nah, we're not listing the elements that didn't make it on Avatar – we're talking about quad biking at Hanmer Springs. The whole adventure lasts 2 hours and will take you through NZ's picturesque mountainside, which you'll get to enjoy on the stops along the way.

Ride solo on a quad bike or with a passenger (ages 4 and up) on an off-road buggy.
Image credit: Hanmer Springs Attractions
There's no need for a driver's licence either. It's pretty easy to manoeuvre the quad bikes after a lil bit of practice, and there'll be guides with you the whole time to ensure everyone's riding safely.
Hanmer Springs Quad Biking Tours
Price: From NZ$169 (~S$158.50)
Address: 839 Hanmer Springs Road, Hanmer Springs, New Zealand
Opening hours: Thu-Mon 9am-5pm (Closed on Tuesdays & Wednesdays)
Hanmer Springs Attractions website
---
5. Go cable climbing up waterfalls & overhangs
---

Image credit: @wildwirewanaka
A lot of us would need no introduction to rock climbing, thanks to it making waves in Singapore over the last few years. But if you're itching for more than your basic handholds and volumes, have a go at cable climbing with Wildwire's Lord of the Rungs. 

The easy and intermediate routes are suitable for beginners, while the hardest climb requires good strength and fitness.
Image credit: Tourism New Zealand
Don't worry about having to channel your inner Alex Honnold and go free solo, as the route is well-equipped with iron rungs and cables to guide you along the way. There are 3 routes ranging from easy to hard, which will take you along waterfalls, suspension bridges and steep climbs. 
If you still need convincing, Wildwire says it best: If you can climb a ladder, you can do it.
Lord of the Rungs Cable Climb
Price:
Easy:

NZ$199 (~S$187.65)

Intermediate:

NZ$299 (~S$282)

Hard:

NZ$599 (~S$564.85)
Address: Twin Falls Waterfall, Mount Aspiring Road, Wanaka 9382, New Zealand
Telephone: +64 27 430 1332
---
6. Skywalk on the tallest building in Auckland
---

Just a casual stroll atop the tallest building in NZ, the Auckland Tower. No big deal.
Image credit: @raveena_nz
Exciting activities don't always have to be in the great outdoors. Take the Auckland Skywalk, which gives you the same thrill of wondering whether you're gonna make it out alive, all without getting out of the city. Okay, so things might not get that intense, but when you're up in the 192m in the air, your brain might not know better.

Image credit: @littleirishtraveller
Whether it's to sabo your scaredy-cat friends or just to prove that you're garang as heck, this will get your ticker pumping for sure. Once you've settled down, take a deep breath and enjoy the 360° views of the city around you.
The fun doesn't just stop there – they've got the option to Skyjump too, which involves a 53-storey-high plunge down to the bottom. 
Auckland Skywalk
Address: 105 Curran Street, Westhaven Reserve, Herne Bay, Auckland 1011, New Zealand
Telephone: +64 9 360 7748
Check full price details on the Auckland Sky Tower Walk website.
---
7. Roll down hills in a giant ZORB ball
---

Take in the lush landscapes of Mount Ngongotaha.
Image credit: Tourism New Zealand
From paddling to zooming across canyons, there are plenty of ways to enjoy the sights NZ has to offer. But nothing comes close to doing it in a giant "hamster wheel", and that's exactly what you can do at ZORB Rotorua.

Image credit: @zorb.rotorua
Visitors will get to race down Mount Ngongotaha's rolling hills in ZORB balls, all while navigating tricky twists and turns to get to the finish line. 
Mega

(300m): The steepest track, which can hold 3 riders

Sidewinder

(350m): Track with 6 turns, up to 3 riders per ball

Big Air

(300m): 3 drops to fly through, track can hold 2 riders

Dual Straight

(250): Straight downhill route, up to 3 riders per ball
Each ball is also filled with water to emulate a water slide experience, making it an extra fun experience for kids. There's even a hot tub onsite to dip your toes into after all that rolling around.
ZORB Rotorua
Price: From NZ$40 (~S$37)
Address: 525 Ngongotaha Road, Fairy Springs, Rotorua 3010, New Zealand
Opening hours: Fri-Sun 10am-5pm (Closed on Mondays-Thursdays & Christmas)
Telephone: +64 7 343 7676
---
8. Go whitewater rafting at the Kaituna River
---

Image credit: Kaituna Cascades
Think of whitewater rafting as the more intense older sibling of kayaking. Nestled within the jungles of the Bay of Plenty is Kaituna River, which is known as a rafting spot amongst locals and international paddlers alike.

There are walking trails situated around the falls for you to enjoy the scenery afterwards.
Image credit: Chur New Zealand
No experience, no problem. The experts at Kaituna Cascades Rafting will provide the necessary training before you embark on a 50-minute romp through the rapids. You'll also get to take on the 7m-high Tutea Falls – the tallest rafted waterfall in the world. Defo something worth boasting about on IG.
Kaituna River Rafting
Price: From NZ$115 (~S$107.50)
Address: 18 Okere Falls Road, Okere Falls, Rotorua 3074, New Zealand
Telephone: +64 27 276 5457 (Mobile) | +64 27 276 5457 (WhatsApp)
---
Exciting things to do in New Zealand
---

A view we could get used to.
With travel restrictions easing over the next few months, there's no better time to start planning our holidays for the year. The news gets better – New Zealand will finally be joining the legion of quarantine-free travel destinations come 2nd May 2022. A trip to Middle-earth IRL? Yes, please. Plus, those who have visited before can finally make some new memories to remember NZ by.
If you're looking for something thrilling to do even before hopping on a plane, TSL is hosting a giveaway with a pair of return tickets to NZ courtesy of Air New Zealand up for grabs. 
Here's all you gotta do to have a chance at snagging tickets for yourself and a lucky +1:
Like

our post

 on

@thesmartlocalsg

Tag someone you'd like to bring as a travel buddy

Share your best travel memories in the comments with the hashtags

#NZMemories

and

#airnz

This could be you on an Air New Zealand flight outta here.
Image credit: @airnz
To get some inspo, check out Tourism New Zealand's Instagram page or the #NZMemories hashtag, featuring posts from the likes of DJ and self-professed nomad Rosalyn Lee and actress Jade Seah.
The contest ends on 9th April 2022, so good luck – or as the Kiwis say, kia ora!
---
This post was brought to you by Tourism New Zealand.
Cover images adapted from: @wildwirewanaka, Waitomo Caves, Tourism New Zealand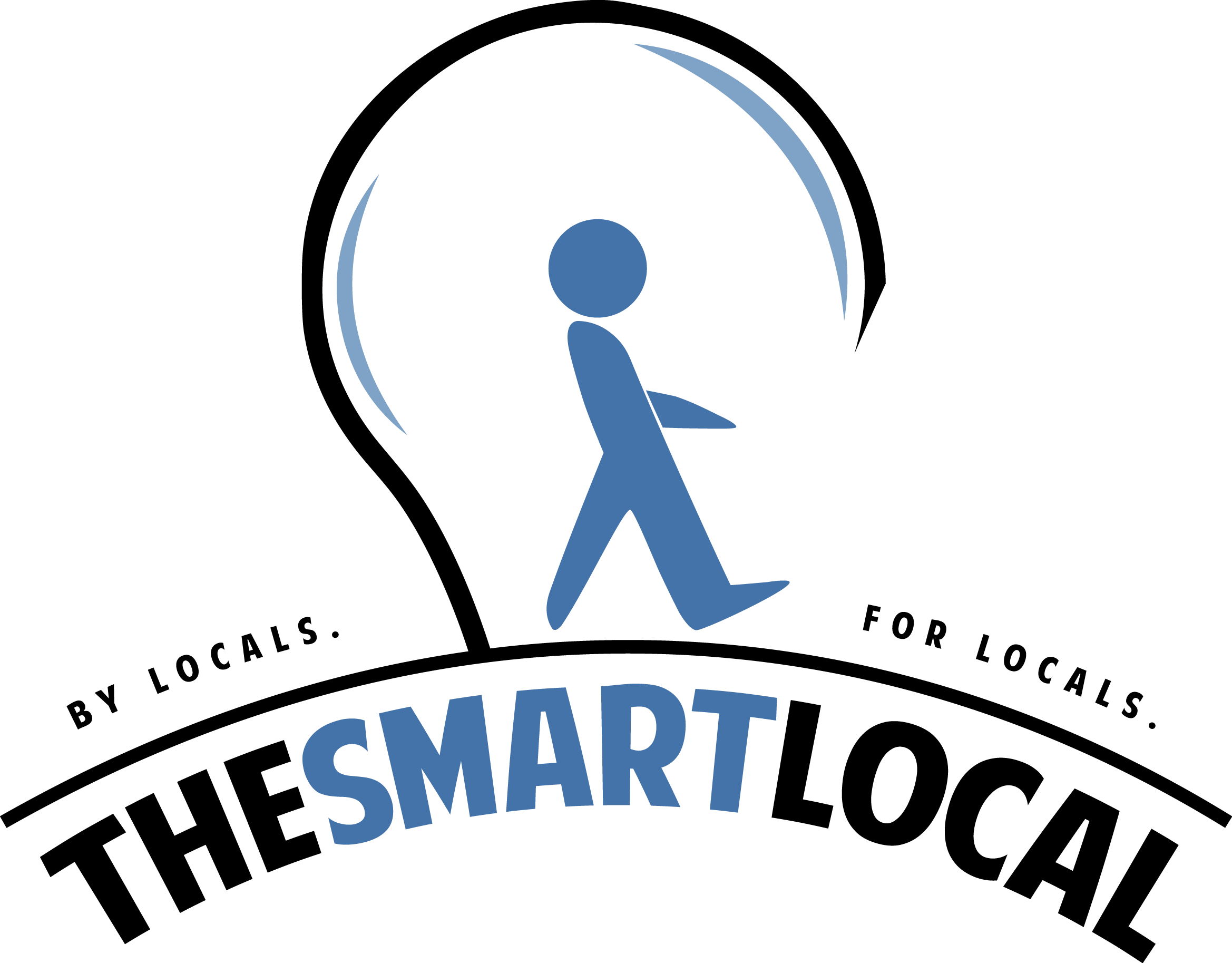 Drop us your email so you won't miss the latest news.