Non-touristy, cheap things to do in Macau
Image adapted from: @atolinato
Mention Macau and the first image that comes to mind is likely glitzy casinos and luxury restaurants. For many, Macau is a hit-and-miss kind of destination; some may love the glamour of being in the Las Vegas of Asia, some would rather spend their time and moolah on other things.
Turns out, there are tons of activities that don't include gambling or taking the requisite tourist shots at St Paul – and they all cost under $5.
1. Thrift shop at vintage stores in St Lazarus Quarter
Located a short distance away from the city centre is St Lazarus Quarter, a charming enclave that has gained a steady following for its vintage stores. These charming hideouts toe the line between old school retro and new-age indie.
Drop by Vintage Market to feast your eyes on bold and quirky statement garb.
Re-Elements is the other new kid on the block – with everything from animal-shaped candles to typewriters lining its shelves, just checking out this place is an experience on its own.
There are tons of other gems hidden around the St Lazarus street corners just waiting to be discovered – so go ahead and explore!
2. Take a coastal hike along the scenic Coloane Trail
Image credit: @katdooog
Few know of the coastal gem called Coloane – Macau's green lung complete with beaches, forested hills and of course, great views along hiking trails.
Image credit: @tanbeekian
If you're looking for a real workout, follow the signs for the 8km Coloane Trail that will take you 100 metres above sea level to the top of Coloane Park. A breathtaking view awaits.
Beginner hikers can otherwise go for the 2.7km Northeast Coloane Walking Trail, which features 10 observation stops and similarly great views.
Image credit: @niesoe
Stop by Seac Pai Van Park, a small zoo home to a walk-in aviary, several species of monkeys and a museum. Whip out an extra MOP$10 (S$1.73) to enter the Giant Panda Pavilion and witness distant cousins of Kai Kai and Jia Jia frolicking about on the soft grass. Too cute.
Getting Here:
1. From the ferry terminal, board the free shuttle bus to Sands Cotai.
2. From Sands Cotai, board bus 25, 26A or N3 towards Hac Sa Beach.
3. Get off at Seac Pai Van Park.
4.To access the hiking trails, walk along Estrada do Alto de Coloane road or take a free white shuttle bus to alight at the A-ma Goddess Statue. The trails start from there.

Opening Hours:
8AM-6PM, Daily (Seac Pai Van Park)
3. Be transported back in time and savour traditional Portugese egg tarts at Taipa's Old Village
Image credit: @macaulifestyle
The juxtaposition between modern glitz and old world charm is most profound at Taipa's Old Village, just 1 crossing away from The Galaxy Hotel. Here, you'll step 20 years back in time – finding yourself lost in narrow cobbled streets, rustic Chinese shops, and town houses with white picket fences.
A quaint sidewalk in São Lázaro. Image credit: @macaulifestyle
Rua de Felicidade (Street of Joy) is known for its old-school charm. Image credit: @macaulifestyle
Take some time away from the hustle and bustle of the city squares and enjoy some quiet strolls along these pedestrian alleys and hidden lanes.
Image credit: @iammarius
Traditional eateries serving up must-try grub abound at Old Taipa Village, like the Portuguese egg tarts (MOP$10, S$1.50) from Lord Stow's Bakery which are steaming morsels of melt in your mouth goodness – a perfect midday treat to sink your teeth into.
Image credit: @macaulifestyle
Turn on your explorer mode to find hidden gems like this picturesque spot in Carmel Garden!
Getting Here:
From Galaxy Hotel, follow the signs for Old Taipa Village. It's only 1 road crossing away
4. Munch on the famous pork chop bun
Image credit: @ariane.le
Egg tarts aren't the only famous treat in Macau. The Pork Chop Bun from Tau Lei Loi Kei may have found its way to Singapore shores (hint: check Nex), but we recommend giving it a shot while you're in Macau.
Think a thick slab of tender, juicy pork chop sandwiched between 2 sweet buns – sinful, yet so good.
Look out for roadside stalls like Da Sheng Zhu Pa Bao here for cheaper but just-as-good versions of this delicacy. The Pork Chop Bun here goes for MOP$25 (S$4.31), a significant mark down from the S$6.90 per bun you'll find here in Singapore.
Locations:
Tai Lei Loi Kei – 35 Rua Correia da Silva, Taipa Village, Macau
Da Sheng Zhu Pa Bao – Dasanba Street (near Ruins of St. Paul)
Opening Hours:
Tai Lei Loi Kei – 8AM-6PM, Daily
Website
5. Visit the old stilt houses at Coloane Old Fishing Village
These Coloane stilt houses are to the Macanese what Lorong Buangkok is to Singaporeans – hidden away and stuck in time. Stop by them on your way to the Coloane Hiking Trail for a trip down the kampong memory lane.
The houses are now mainly occupied by fishermen, but a few are restaurants or dried food shops. Stop by this time capsule and be transported instantly to simpler times.
Getting Here:
Coloane Old Fishing Village is along Rua dos Navegantes.
6. Take a day trip to a giant flea market at China's Gongbei Port
Here's something for shopaholics to tick off their bucket list: a giant flea market just across the border in Zhuhai, China, just waiting to be conquered over a day trip.
Image credit: @krishlal925
Shop for everything from electronics to mobile accessories to clothing here. The variety and prices are similar to that of Mustafa, but with leeway for haggling. *Auntie mode on*
Singaporeans can visit Zhuhai for up to 15 days without a visa for sightseeing, so don't worry about any extra tourist levies or charges that'll come with that extra stamp in your passport.
Tip: Gongbei Port Plaza has gained a reputation for stocking counterfeits so check items properly before you make purchases.
Getting Here:
Free shuttle buses to Gongbei Border Gate are available at most major hotels. After passing through immigration, it's a direct link from the overland border to Gongbei Port Plaza.
Opening Hours:
10.30AM-10.30PM, Daily
7. Catch the sunset at Fortelaze do Monte (Mount Fortress)
The view from the top of Mount Fortress. Image credit: @lovesome_121
The Ruins of St Paul may be an over-visited tourist spot, but right next to it is this stunning UNESCO World Heritage Site that's often overlooked.
Image credit: @_psy_mon
Save up your pennies by skipping the Macau Tower and head to Fortelaze do Monte – or Mount Fortress – for an expansive skyline view of Macau's golden sunset.
This all-in-one fort also features a public park, an observatory and the Macau Museum – great ways to kill time if you arrive too early for the sunset. Admission to the Macau Museum costs MOPS$15 (S$2.58) for adults, but is free for all visitors on the 15th of every month.
Address:
No. 112 Praceta do Museu de Macau
Opening Hours for Fortelaze do Monte:
7AM-7PM, Daily
Opening Hours for Macau Museum:
10AM-6PM, Closed on Mondays
8. Admire Portuguese architecture at Senado Square
There's no better place to experience the East-West fusion of Macau's architecture than at Senado Square, the heart of the city that's constantly sizzling with energy.
Image credit: @macaulifestyle
Most tourists typically take their shots in front of the square's fountain (above), but we'll let you in on a little secret to one-up your pics, literally: climb to the gallery of the Leal Senado Building for a bird's eye view of the square.
Entry to the building is free, so we're expecting this place to get quite popular in time!
Image credit: @alcohol.dalcom
Image credit: @lorna.pesigan.ph
Senado Square isn't purely for the aesthetics either. With pastelarias like the famous Koi Kei Bakery lining the square, consider it the one-stop shop to get all the souvenirs and packaged goodies for the fam back home.
Address:
No. 163 Av. Almeida Ribeiro (San Ma Lo) (Leal Senado Building)
Opening Hours:
9AM-9PM, Daily (Leal Senado Building Gallery)
9. Take the shortest cable car ride in the world to Guia Fortress
Image credit: @lee77337
Mix up the usual tourist tendency to go for only the tallest and the best, and try the baby of all cable cars. There are only 9 cars here, each carrying a maximum of 4 passengers – talk about exclusive.
It takes 80 seconds to get from the station to the top of Guia Hill – just enough time for you to snap some great shots of Macanese buildings in the distance.
Image credit: @alcohol.dalcom
Spend some time at the top soaking in the panoramic views of the city and exploring Guia Fortress and Guia Chapel. Like many of the other chapels in Macau, Guia Chapel is home to a collection of elegant frescoes with both depicting Western and Chinese themes – a true cross-cultural experience.
A return trip on the cable car costs only MOP$5 (S$0.86). It doesn't get more affordable than this!
Opening Hours:
8AM-6PM, Daily (Cable Guia); 9AM-6PM, Daily (Guia Fortress); 10AM-6PM, Daily (Guia Chapel). Lighthouse not open to public.
10. Soak in tranquility within high-ceilinged churches
Image credit: @alcohol.dalcom
Many tourists' trips to Macau see them stopping just short of pics outside the city's iconic church buildings. While the distinctive bright yellow facade of the famous St Dominic's Church is a true marvel, try stepping into the church for a truly immersive and calming experience.
Image credit: @qiuyiwenesther2016
High ceilings and elaborately-decorated altars greet the eye – a welcome reprieve from the hustle and bustle of the city.
Many of these architectural beauties are scattered all over Macau – visit the Chapel of Our Lady of Peha for what looks like a scene right out of a Tolkien novel.
11. Marvel at the black sands of Hac Sa Beach
Image credit: @atolinato
You don't have to travel to Iceland or Hawaii for black sand beaches. Hac Sa Beach is Macau's very own black sand beach that's popular among locals, but still relatively undiscovered by tourists.
The beach gets its unique black colour from minerals that are washed ashore. In recent years however, the beach has evolved into a half-black-half-yellow, crescent-shaped coastline – as the government has been topping the beach with yellow sand to combat erosion. Snap some shots here while you still can!
Image credit: @tiagosobral27
A huge expanse of sea and hills in the distance also make this a stunning spot to catch the sunset.
Getting Here:
Board bus 25 or 26A towards Hac Sa. Hac Sa Beach is the last stop.
Macau off the beaten track
On the surface, Macau may seem little more than a gambler's paradise – when really, its hidden gems are just as plentiful as the slot machines lining its casinos.
Spend the day exploring Macau's nooks and crannies on your next trip to the Pearl of the Orient, and drop us a comment if you stumble upon anymore cool finds!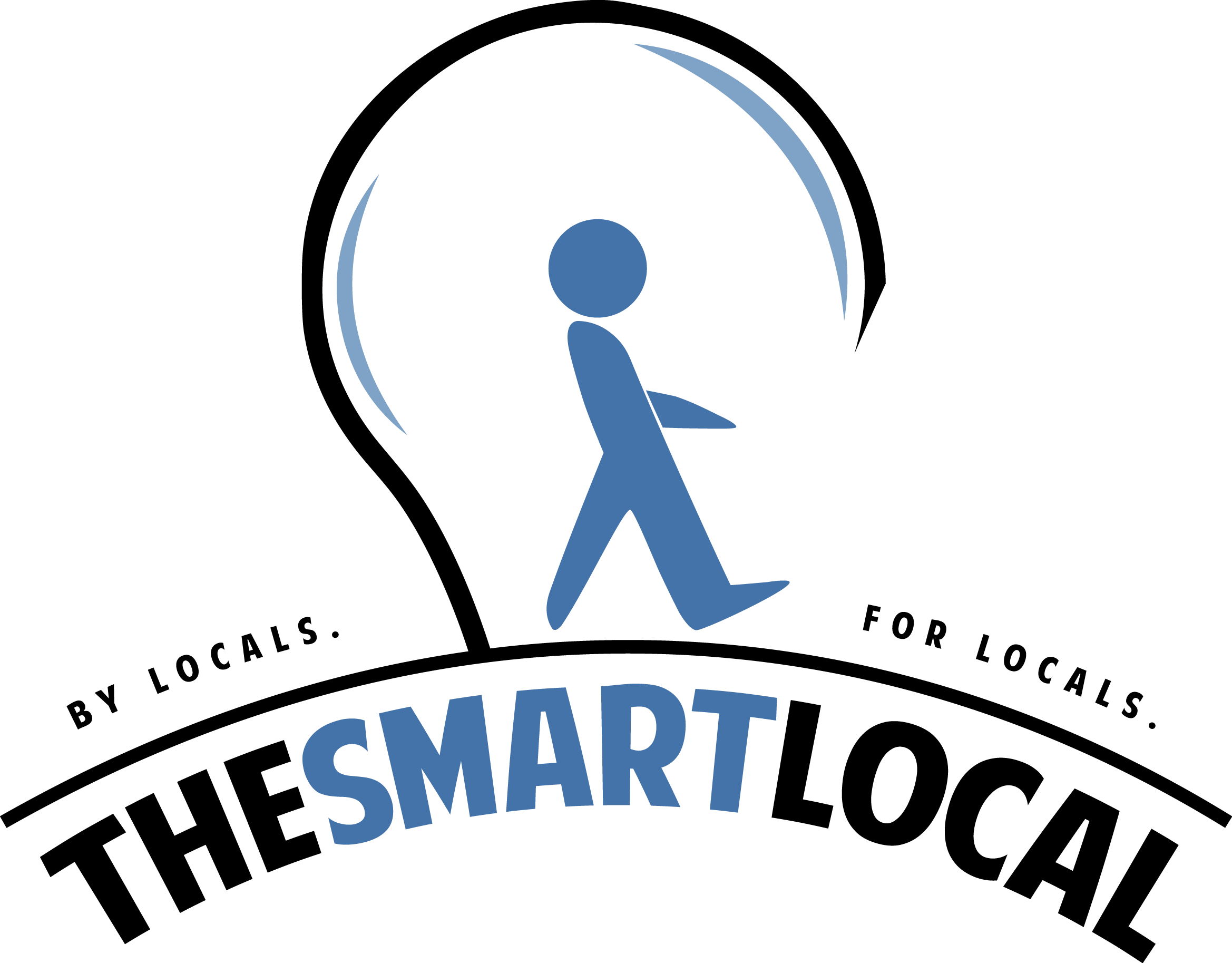 Drop us your email so you won't miss the latest news.