Things to do in Sydney for return visitors
Sydney Opera House? Check. Bondi Beach? Check. Taronga Zoo? Check-erino. Coming back to the Harbour City again may seem like a deja vu moment seeing the same sights over and over, but that doesn't have to be the case. Just go beyond the typical attractions in this bustling city!
From an island full of art galleries to catching a movie at a drive-in cinema, there's so much to do in Sydney that'll keep you coming back for more. There's even a secret underground bar which requires a combination of knocks to enter.
To kickstart your return to the Land Down Under, Qantas has got you covered with flights operating twice daily from Singapore to Sydney. So get ready to be enamoured once again, with 10 things to do here that'll recapture your heart.
1. Take a ferry out to Cockatoo Island on Sydney Harbour
Formerly a centre for industrialised shipbuilding and convicts, Cockatoo Island is now a prime location for art events, day tours, glamping and is even a UNESCO World Heritage-listed site!
Think Ubin with Singapore Art Museum-worthy exhibits around the island.
Stepping out of the ferry, we were amazed at the panoramic view of Sydney's icons: The Sydney Opera House and Sydney Harbour Bridge.
Glamping here simply requires a booking (from AUD$150/night) and for you to show up. Everything from hot water to kitchen facilities is provided to make camping life all the easier. The camping grounds are by the waters too, allowing you to wake up to the glow of the sunrise over the city.
At the point of time when we were visiting, art exhibitions were running in full drive. Think former industrial warehouses turned into exhibition sites for world-renowned artists such as China's Ai Weiwei.
This artwork is Timeline, 2018, by Martin Walde, that explores the concept of linear time.
Taking a ferry ride to Cockatoo Island from Circular Quay costs AUD$7.10(SGD$7.13) for adults and AUD$3.50(SGD$3.51) for children with an Opal single trip ticket.
2. Plunge into the clear waters of Wylie's Baths
The quieter cousin of Bondi Icebergs, Wylie's Baths is located at Coogee Beach, away from the crowd. This tidal bath is more than an infinity pool – past the rock walls of the pool is a 180° view of the seemingly endless Pacific Ocean.
The pool deck evokes nostalgia with its colourful changing huts and coin-operated hot showers.
Note: You need to be a confident ocean swimmer to swim in Wylie's Baths as the waves do crash into the pool, mimicking ocean conditions.
Thankfully, we had some warm coffee at the snack bar before plunging into the pool – which was cold.
The best seasons to come are late spring or early autumn when temperatures are higher. If you dare, Wylie's Baths is open in the winter as well, with waters reaching temperatures as low as 12° celsius.
Address: 4B Neptune Street, Coogee, New South Wales, Australia
November to April Hours: Daily 7AM – 7PM
April to October Hours: Daily 7AM – 5PM
3. Have a taste of fresh homemade scones at The Tea Cosy
Nestled within Sydney's oldest district, The Rocks, The Tea Cosy is a quaint little teahouse modelled after traditional English homes. Within this charming establishment are four distinct dining areas: the front of the house, the dining room, the upper room, and the backyard.
Trinkets and mementoes fill the brick walls of the tea house with balls of yarns atop every table, so you can knit and bring your woven creations home. It was as though we were stepping into the home of a stereotypical English grandmother.
The menu was what you'd expect from a traditional English high tea. We ordered the Tea Cosy Taster (AUD$48/SGD$48.15) which came with two choices of jams, clotted cream, ribbon sandwiches and homemade scones.
The scones were the star of the three-tiered stand. Fluffy and light, they were delicious, but with the addition of chilled jam and cream, the sweetness of the scones was brought out even more.
Address: 33 George St, The Rocks, New South Wales, Australia
Weekday Hours: Mon to Fri: 10AM – 4PM
Weekend Hours: Sat to Sun: 930AM – 5PM
4. Catch the latest blockbusters from your car at Skyline Drive-in Cinema
Being the only drive-in cinema left in Sydney, Skyline Drive-in often draws throngs of locals to its open-air movie screenings. Immerse yourselves in your favourite flicks, all from the comfort of your vehicle.
We bought our tickets (AUD$12.50/SGD$12.55 each) at the entrance of the drive-in with a line of cars behind us. For popular titles, cars can line up all the way back up to the highway exit – that's roughly the distance between Plaza Singapura and ION Orchard!
Having parked our car, we tuned into a local radio station, turning our car radio into the sound system for the movie. It felt as though we were transported to the 80s!
You can even leave your car and enjoy your movie experience at empty lots – there are large speaker stacks distributed all around the parking spaces.
Best way to get here? Rent a car for the night from Sydney and take a 40-minute drive from the heart of Sydney CBD to Blacktown. If you want a 1960s-worthy drive-in experience, the nearby Atura Hotel can arrange for a Cadillac rental if you're planning to stay the night.
Address: Cricketers Arms Road, Blacktown, New South Wales, Australia
5. Let your inner child run wild at Archie Brothers Cirque Electriq
Just 20 minutes away from Sydney, Archie Brothers Cirque Electriq is bound to unleash your inner wild-child. The circus-themed arcade takes the concept of an old-school arcade and levels it up with additions such as laser mazes, bowling alleys and VR arenas!
We got our reloadable cards, allowing us to play on any of the ~80 machines scattered all around us. With our (gaming) priorities straight, we dashed to a classic carnival game – Bumper Cars!
We had the entire track to ourselves!
There's even a carousel-themed diner right in the middle of the arcade where you'll be sitting in 'saucers', or even a horse carousel. The menu serves not only typical diner grub like hotdogs and fries but also offers a selection of alcoholic milkshakes.
Saying that the prices here are low is an understatement. A ride on the bumper cars will only cost you AUD$4 while a game of laser tag is only AUD$8 per person – much cheaper than what you'd pay in Singapore!
Address: 55 Doody Street, Alexandria, Sydney, New South Wales, Australia
Weekday Hours: Mon – Thur: 12PM – 11PM, Fri: 12PM-12AM
Weekend Hours: Sat: 10AM – 12AM, SunL 10AM-10PM
6. Have your dinner at the Riverdale-esque Skyline Cafe
Just beside the drive-in cinema is Skyline Cafe, which looks vastly similar to Netflix series Riverdale's diner, complete with blue pastel walls, checkered tiles, and teal booth seats.
Even the wait staff are decked out in red-and-white outfits reminiscent of the 60s, less the roller-skates.
Getting all comfortable in a padded-vinyl booth, we ordered the classic Hamburger (AUD$4.50/SGD$4.52) and the Breaded Pork Tenderloin (AUD$5/SGD$5.02). Compared to prices in the city, the food here was value-for-money.
With char-grilled Angus patties and deep-fried pork loins in our hands, who says we can't live out our dreams as Archie and Veronica?
Address: Cricketers Arms Road, Blacktown, New South Wales, Australia
7. Venture into an underground speakeasy bar – Door Knock
The only way the uninformed would know Door Knock existed is if they noticed a burly bouncer standing guard at the side of the street. Upon entering, you'll be led down a staircase and along a dark corridor, almost as though you're venturing into a dungeon under the streets of Sydney.
Then you'll be greeted with a polished brass door-knocker in the shape of a pineapple. Knock on it three times, and voila, you'll be granted entrance into Door Knock.
The cocktails here are made from unexpected ingredients. We ordered My Ex Paloma (AUD$20/SGD$20.07), a bottled cocktail with smoked grapefruit topped with a gummy worm. We also got the berry-based Agave You My Heart (AUD$22/SGD$22.08) which came with a touch of sweet agave and tequila.
Address: B2/70 Pitt Street, Sydney, New South Wales, Australia
Weekday Hours: Mon to Wed: 4PM – 12AM, Thu to Fri: 12PM – 12AM
Weekend Hours: Sat: 4PM- 12AM, Closed on Sundays
8. Seek out perfectly-roasted pork belly at Mr Crackles
Even before walking into the Mr Crackles, we could hear the ear-pleasing crunches and crackles coming from what we'd soon discover to be the skin of roasted pork bellies.
Specialising in creating rolls of bread stuffed to the brim with roasted or barbecued meats, Mr Crackles is the go-to joint for Sydneysiders for a quick lunch fix or to cap off a big night out.
We got the Crackles Classic (AUD$14.50/SGD$14.55), which came with chunks of roasted pork sitting on top of a Vietnamese salad and encased beautifully in a sourdough bread roll. We also had the Sticky BBQ Pork Roll (AUD$14.50/SGD$14.55) which was chashu, ranch salad and onion-rings all wrapped in a bun.
We all know that the best part of roasted meat is the skin – and we were not disappointed. The thick layer of crisp skin shattered into more crispy shards with every bite and the fat from the pork oozed slowly and melted in our mouths.
Address: 155 Oxford St, Darlinghurst NSW 2010, Australia
Weekday Hours: Mon – Tues: 11:30AM – 9:30PM, Wed: 11.30AM-10.30PM, Thu: 11:30AM – 1:30AM, Fri: 11:30AM – 4:30AM
Weekend Hours: Sat: 12PM – 4:30AM, Sun: 12PM – 10:30PM
9. Indulge in a flow of never-ending peanut butter at the Peanut Butter Bar
Inspired by boxing arenas of the 70s, Peanut Butter Bar is the go-to place to indulge in your favourite desserts while at the same time, not feel guilty about such indulgence. Even with murals of Muhammad Ali and Arnold Schwarzenegger looking right at you as you shove a chockful of treats into your mouth.
We ordered a set of Protein Pancakes with Peanut Butter and Banana (AUD$16.50/SGD$16.65) to share as pancakes came in a thick stack of threes! On the side is a refillable jar of peanut butter, which you can douse your pancakes with.
The creamy peanut butter had a light taste to it even though it was fully spread on the dense pancakes. Coupled with the complimentary yogurt gelato, it wasn't as jelak as we thought it'd be.
Address: 161 Norton Street, Leichhardt, New South Wales, Australia
10. Make a beeline to the queue at Emperor's Puffs
Onlookers may be puzzled at the snaking queue outside the nondescript Emperor's Puff but us Singaporeans know that queues outside food stalls are 100% foolproof indicators of quality.
Through the tiny window separating the store attendant from us, we could see a machine baking small choux pastries and pumping egg custard by the dozens. No wonder we were able to reach the front of the queue in less than 10 minutes. We got a grand total of 20 Emperor's Puffs for only AUD$5(SGD$5.06).
Freshly baked pillows of piping hot custard paired with toasty bread dough was a winning combo. Just don't scald your mouth by stuffing 3 puffs into your mouth at one go, as tempting as it might be.
On hindsight, we should've gotten 20 puffs individually as they disappeared into our bellies much quicker than expected.
Address: 100 Hay Street, Haymarket, New South Wales, Australia
Take on Sydney once again with Qantas and FCM Executive Leisure
Being Australia's largest state, there's a lot more to do in Sydney than the usual tourist attractions. With a well-planned schedule, you can experience a lot more of what the Harbour City has to offer!
We touched down in Sydney with Australia's favourite airline – Qantas. With the roomy Airbus A330 as our mode of transport, it was a 7-hour journey in comfort, even in economy!
Warm blankets? Check.
Large pillow? Check.
Dinner and breakfast? Check and check.
If you find yourself awake during the flight, you'll find yourself spoilt for choice with the sheer number of movies, drama series, and game available on the in-flight entertainment console. They even have the latest seasons of Netflix-only series!
Besides, it costs just about SGD$1,000 for a return flight (currently on sale at $578) on a national carrier, and with the number of tasty in-flight meals (3!), we knew that we were stretching our dollar.
Besides, we got our tickets at a steal. Such low prices were made possible with the help of the travel experts at FCM Executive Leisure. With the ability to scour airfares from around the world, the experts here will ensure you'll get the best bang for your buck.
Furthermore, the experts at FCM Executive Leisure can help in crafting your itineraries and suggest travel ideas suited to the kind of holiday you are after. Whether your dream holiday is chilling by the beach or abseiling down a cliff, the travel experts at FCM Executive Leisure got you covered.
---
This post was brought to you by FCM Executive Leisure, Qantas and Destination NSW. Photography by: Adria Tham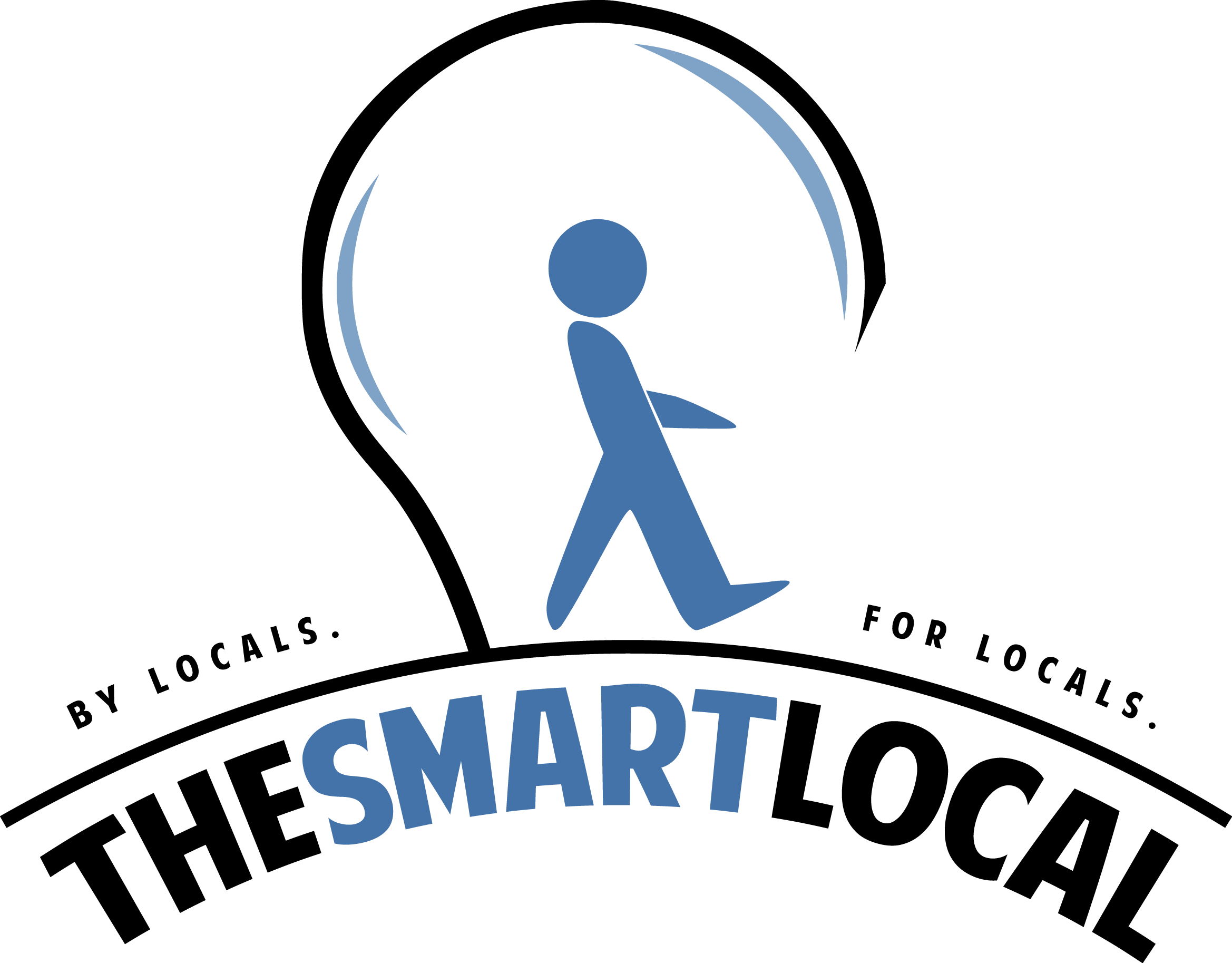 Drop us your email so you won't miss the latest news.