Terrarium classes in Singapore
Image adapted from: @hellojiaa and Ecoponics
Singapore is known as a green city but being chained to a desk job in our concrete jungles makes it easy for us to forget the tranquillity that nature brings. For those who are yearning to bring a little greenery to your workspaces but don't have space for a regular potted plant, check out these 8 terrarium workshops that'll give you a little zen garden that can fit into any tiny space.
1. Terrarium Singapore – suitable for corporate team bonding ($22/pax)
Image credit: Terrarium Singapore
Terrarium Singapore offers the cheapest terrarium workshop on our list, and they make things convenient by conducting their workshops at any location of your choosing.
In their terrarium-making lessons, you'll have the option of adorning your garden with adorable cartoon-character figurines. The company also offers up group classes on a casual and corporate basis.
Price: $22/pax
Website
2. Make Your Own – 2-in-1 studio and cafe ($38/pax)
Image credit: Make Your Own
Make Your Own is a super aesthetically-pleasing cafe cum workshop space that hosts numerous craft activities such as terrarium making, calligraphy and copper working sessions.
Each class can cater up to 100 people per session with workshops available for both corporate cohesion and casual events. Team bonding games to break the ice are also available with an add on fee of $2/pax.
Lovable characters like Winnie The Pooh can be found as one of the figures available for your garden
Image credit: @makeyourown.sg
In the Closed Terrarium Project Kit Workshop ($38), you'll learn the basic techniques of layering materials, tips on how to care for your terrarium and how to select accessories that will beautify your garden without making it look cluttered. Creativity aside, the cafe offers up the usual Western teas and desserts.
Image credit: @makeyourown.sg
We'd recommend the refreshing Yuzu Lemon Tea ($3.80) so you can remain cool in Singapore's unforgiving weather.
Price: $38/pax
Address: Block 4, Upper Aljunied Lane, #01-06, Singapore 360004
Opening hours: Mon-Wed, Fri: 9.30AM-6PM | Closed on Thursday and Sunday
Website
3. Crafts For Green – variety of geometrical jars ($48/pax)
Image credit: @vanessatlx
Most terrarium workshops already have a fixed jar for you to build your garden in but Crafts For Green's terrarium workshops allow you to style your terrariums according to your geometrical jar preference. You'll get to choose from Teardrop terrariums, Fishing mossariums and Globe terrariums for those who want a little more room for your plants.
The space also has workshops for children from 18 months old, which is great in helping children cultivate green fingers from a young age.
Their best-selling workshop is The Teardrop workshop. In this class, you'll get to choose 2 of your favourite succulents before planting them in.
Lychee Oolong tea is served during lessons as part of the terrarium workshop's package
Image credit: @antea.social
Group workshops conducted straight out of the comfort of your home are available on request too.
Price: From $48/pax
Telephone: 91778587
Website
4. The Fun Empire – largest variety of figurines in Singapore (from $30/pax)
Image credit: @thefunempire
The Fun Empire offers up the largest collection of figurines in Singapore to decorate your terrarium with. They've got 6 categories of mini props altogether – from cartoon to couple-themed ones, you'll have something decorative for every occasion.
Their Terrarium Workshop will give you a step-by-step breakdown on how to pile on the various "ingredients" of your forest. You'll also get to learn about different colour combinations you can use in your choice of sand and pebbles for your terrarium to have a pop of colour.
Price: From $30/pax
Website
5. Ecoponics – family-friendly classes for parents and kids ($27/pax)
Image credit: Ecoponics
Creating terrariums is a great way to help little ones cultivate green fingers from a young age and that's something Ecoponics hopes to inculcate with its Terrarium Workshop. The classes here are family-friendly and allow parents to sit-in with their children and build a terrarium each together.
Corporate workshops are available too, with a minimum of just 5 people required. Apart from terrarium making workshops, they also offer up workshops for you to create other items like soy candles and leather products.
Price: $27/pax for 5 people
Website
6. Love In A Bottle – group workshops in your preferred location ($50/pax)
Image credit: @loveinabottlesg
Instead of travelling to a studio for a terrarium workshop, Love In A Bottle brings the workshop to you in the comfort of your own home. All you need is a minimum of 4 interested parties and a space for the class to be conducted in. Everything else will be provided for on their end.
Image credit: @hellojiaa
Those who wish to beautify their terrariums further can check out the extensive number of figurines at their physical store. You'll also find a wide range of other plants, moss and jar types there for those who wish to have another go at building terrariums.
Price: $50/ pax
Website
7. The Green Capsule – terrariums in a wooden frame ($40/pax)
Image credit: @loop.sg
Terrariums are usually found in little glass jars but if you wish to have a mini garden with a new look, check out the Airplant Greenwall workshop by The Green Capsule. Instead of having your terrarium in little jars, you'll be creating it on a square wooden frame instead. In this workshop, you'll learn more about the plants commonly used in terrarium making as well as caretaking tips to extend the plant's lifespan.
You'll be given 4 different wooden frame options for you to choose from but we recommend going for their large-sized frame, so you can have even more variety without worrying about the plants competing for space.
Price: $40/pax
Website
8. The Plant Story – serves afternoon tea ($58/pax)
Image credit: @theplantstory
Aside from building regular terrariums using typical succulents, The Plant Story offers up a large variety of other plant types that you can use to build sky, water and desert terrariums.
Through their Miniature Gardens Workshop, you'll learn how to use plants like succulents, ferns and various cactii to create terrariums that are both aesthetically-pleasing and low-maintenance.
The Desert Garden (left) and the Rainforest Garden (right) both require minimal watering to survive
Image credit from left to right: @daphnieteo and @cherylcwl
For the Rainforest Garden to thrive, all you'll need is a spot with direct sunlight and low humidity (read: beside a window in your office) and these plants are set to grow. They only need to be watered every 2-4 months, which is perfect for busy workers. Sign-up for these workshops by clicking here.
Image credit: @theplantstory
The cafe also serves up afternoon tea sets that include a dessert and coffee or tea for workshop participants at $15 (U.P. $18).
Price: $58/pax
Website
DIY terrarium workshops in Singapore
We may not be able to interact with nature much thanks to our jobs, but you can bring nature to you through these creative terrarium workshops. These portable and beautifully potted plants will give you a change in scenery that'll leave you feeling accomplished and refreshed by the end of each class.
Check out more plant-related articles: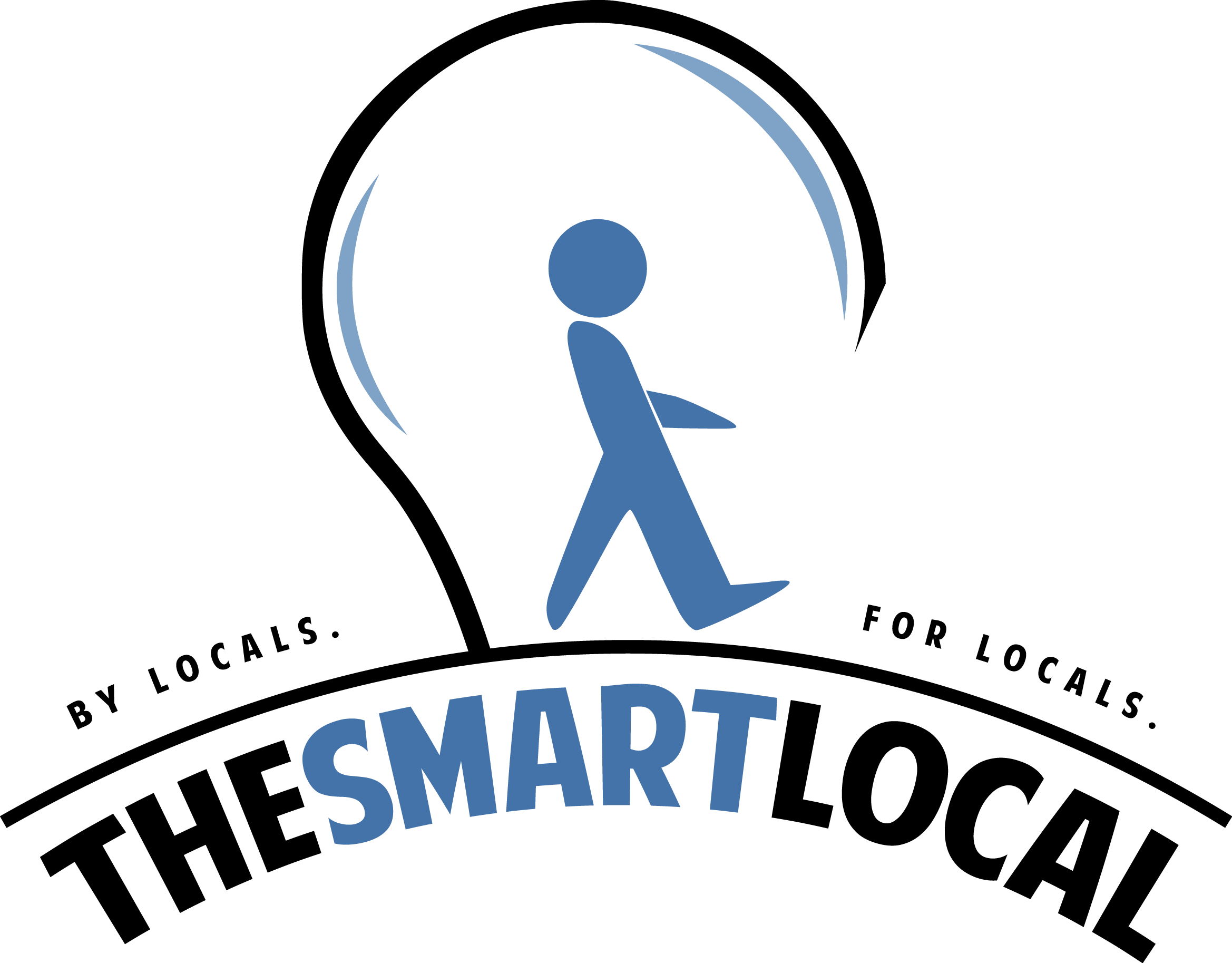 Drop us your email so you won't miss the latest news.