Taichung & Hualien outdoor activities
---
Taiwan and night markets go together like bread and butter. But add in Taiwan's gorgeous natural landscape, and it's as if you're devouring a slice with sugar sprinkled all over it. 
Beaches, check. Mountains, check. Lakes, check. Perfect for the aspiring adventurer, the island has a ton of exciting outdoor activities just outside of capital city Taipei. We went to explore these must-dos in the neighbouring counties of Taichung and Hualien – here's how you can unleash your inner child in the great outdoors.
---
– Taichung – 
---
Like Taipei, Taichung city is another region that's famous for its night markets and nightlife. With a ton of outdoor attractions, there's plenty to tide you over during the day. From adrenaline-filled activities to stunning scenic spots, these activities may just outshine all that smelly tofu and XXL fried chicken.
---
Run off a cliff and paraglide over Nantou County
---
There's good reason behind the simile "as free as a bird" – nothing beats the feeling of gliding high above the ground, with a birds eye view of your surroundings. That's what paragliding over Nantou County feels like. 
It's not just a sport for adrenaline junkies – beginners can also take the leap, strapped to a seasoned professional. All you have to do is run as fast as you can over the hill, and before you know it, you're floating gracefully in the air. Then, just sit back, relax, and enjoy the spectacular view of Nantou County and its surrounding lush green mountains.

Being high up in the air is surprisingly calming. All you hear is the sound of the wind over the tranquil silence of the countryside.
If you're up for a little more adventure, instructors can also perform tricks, like reducing altitude in a rapid downward spiral. 
Getting here is relatively convenient if you book this activity with Klook – just take a bus to Puli Township which is about an hours' journey from Taichung. The paragliding company provides free shuttle transfers to and fro anywhere within Puli Township. 
GoPro footage is also included in the package, and the entire 8- to 15-minute experience is recorded so you can relive the experience after. 
Book your Nantou Paragliding Experience here. 
---
Ride a 90-degree roller coaster at Lihpao Land Theme Park
---
For those with nerves of steel, a 90-degree roller coaster ought to shake things up. The legendary Gravity Max roller coaster track tilts to a vertical position, and suspends you for a good 12 seconds before you plunge down into a tunnel. 
The nerve-wracking roller coaster is just one of the many thrilling rides at Lihpao Land Theme Park. You can spend an entire day exploring the dry park Discovery Land, as well as Mala Bay Water Park. Hop onto other adrenaline-fueled rides that spin and shake you at rapid speeds, or go for some family-friendly options like carousels and ferris wheels.  
Regular dry and wet park combo tickets will set you back about $58 (TWD1300), but you can avoid the ticket counter queues and get your passes in advance from Klook. From just $28.80, this open-dated ticket can be used any day, in case unexpected bad weather puts a damper on your plans. 
There aren't any additional charges on rides once you enter the park, so you'll have a fuss-free experience here.
Get discounted Lihpao Land Theme Park Combo Tickets here. 
---
Feed sheep and sightsee at Cingjing Farm, Taiwan's "Little Europe" 
---

They have daily sheep-shearing and horse-riding shows 
Western countrysides aren't the only place you can experience rolling green hills strewn with grazing sheep, paired with cool mountain air. It turns out that Taiwan has its very own "Little Europe", complete with colonial buildings, windmills and friendly sheep that'll literally eat right out of your hand. 

The entrance of Cingjing Farm looks like a castle
Enter Cingjing Farm, which is located in the highlands of Nantou county, about 1.5 hours' drive from Taichung. Its idyllic scenery is undoubtedly an attraction here, but it's the farm's friendly livestock that are the main highlight, particularly the free-roaming sheep. 
You can buy animal feed from vending machines around the farm for just TWD20/box ($0.90) and feed the sheep for yourself. The farm is also home to cows and horses, and fresh produce like plums and peaches can be found here too. 

Look out for quaint windmills scattered around the area
While you're in the area, you'll also want to explore the surrounding sights. A day tour with Klook will cover some nearby attractions like local markets and sights like the Wuling mountain ranges. Take in some fresh air at Hehuan Mountain, where you can grab a cuppa at 3158 Cafe and make your way up the adjacent hiking path for some spectacular views. 

There's a hiking path at Hehuan Mountain, next to 3158 Cafe for scenic views.
Travelling here on your own may be tricky, given the narrow winding roads and lack of public transport available. All that's sorted if you book a tour with Klook, so you can be sure you'll see all the main attractions around this area within a day. 
Book a Cingjing Farm and Hehuan Mountain/Puli One Day Tour here.
---
Take a scenic bike, boat and cable car ride at Sun Moon Lake
---

Tip: Start the cycling route early before it gets too hot and sunny
Sun Moon Lake is one of those places where it's impossible to run out of things to do. Not only are there dozens of little crevices to discover, there are tons of activities that'll satisfy the appetite of any adventure-hungry soul. It takes less than 2 hours to get here from Taichung, so we'd recommend spending at least a day here.

Stop along the way for some scenic photo spots
Start your day here by renting a bicycle to explore the cycling path that follows the shore of the lake between Shuishe Visitor and Moon Bay. You can stop along the way to snap IG-worthy photos with the surrounding hills as a spectacular backdrop. 

The best way to see the coastline of the lake is from a boat
Once the sun starts bearing down, take a breather and hop aboard a ferry to explore other parts of the lake. Head to Xuanguang Temple Pier for a leisurely walk to the temple, as well as Ci En Pagoda which offers a panoramic view of the lake below. 
Make sure you set aside time to head up to Formosan Aboriginal Cultural Village* via the Sun Moon Lake Ropeway. You can sit back and enjoy the view before getting acquainted with local tribal cultures of Taiwan.
Book a Sun Moon Lake Ropeway Combo here. It covers bike rental, unlimited boat rides and a round trip on the ropeway. 
*Additional charges apply.
---
– Hualien –
---
Located about 3 hours away from Taipei, Hualien County's a hidden gem comprising mountainous terrain, pebble beaches and quiet countryside towns. Don't be fooled by how laid-back this East coast county is – there are lots of outdoor activities where you can let loose in the great outdoors.
---
Pilot an aircraft and fly over Fenglin Township
---
If you want to see the ultimate bird's eye view, you're going to have to get to where birds actually fly – the sky. Hop onto a light-sport aircraft in Fenglin Township that's located south of Hualien town, for undisturbed views of the quiet farmlands and towns of Huadong Valley, mountain ranges and the Pacific Ocean.

The pilots will maneuver the planes through clouds too!
You'll get to sit in the co-pilot's seat alongside a professional instructor, who'll circle the area at an altitude of 2,000ft. There's even a little hole in the aircraft window for you to stick your hand out and feel the clouds. And once the plane's stable, they'll show you how to maneuver it with the joystick. 

Piloting light-sport aircraft requires immense skill, and you can try your hand at maneuvering one.
Getting to Fenglin Township is fairly easy – there's a direct train from Hualien city that only takes a half-hour journey. More akin to a village than a town, Fenglin Township has a serene vibe that's worth taking in. Completely devoid of crowds and tourists, you can zen out here for the day while exploring its old-school streets and taking in the views of its surrounding paddy fields.
Book your Light-Sport Aircraft Training in Hualien here.
---
Spend a day in the mountains at Taroko Gorge
---
Taroko National Park is the main attraction for Hualien county for good reason – it's got a rich history, natural rock formations and picturesque views that are befitting of postcards. This park is home to the landmark Taroko Gorge, a 19km-long canyon that has a dramatic-looking river that runs through it. 

Qingshui Cliff Scenic Area
There are a number of intermediate hiking trails, cafes and scenic pit stops along the windy road that traverses the gorge, but a fuss-free way to explore the area is by taking a tour through the mountains. Klook's day tours will bring you from Hualien city to famous sights around the park. 

Visitors are required to wear helmets at Swallows' Grotto, in case of falling rocks from the cliff above.
You'll get to take in one heck of a view at Qingshui Cliff Scenic Area which overlooks the Pacific Ocean, and walk along the cliff trail of Swallows' Grotto and see gorgeous natural rock formations up-close. The tour also heads to the famous pebble beach at Qixingtan Scenic Area. 

Take a walk around Tianxiang area and you may stumble upon IG-worthy spots like this bridge that leads to a temple.

Changchun Shrine has a waterfall that runs through it
Klook's day tours cover all these attractions at Taroko National Park, and you won't have to worry about driving on your own through winding mountain roads, or getting lost with interrupted GPS signals. 
Book Taroko Gorge Day Trips here
---
Bonus: Work on your tan at Qixingtan beach 
---
Qixingtan beach is like the Bondi Beach of Hualien, and it's famous for being the point where the mountainous landscape merges with the sea. This isn't your typical beach vacay spot though – the entire coastline here is made up of what seems to be an endless amount of pebbles. 
Like any scenic beach, this one's strewn with visitors sunbathing and building pebble forts. If you want to take a break from the sun, head over to the nearby cluster of vendors to cool down with a fresh coconut, fill up on snacks, and shop for souvenirs. 
Klook's Taroko Gorge Day Trip also brings you to this beach. 
---
Catch the sunrise at Qingshui Cliff from a kayak
---
If there's anything worth waking up at 2AM for, it's definitely a killer sunrise out on the quiet ocean with majestic cliffs towering in the backdrop. Every morning just before the sun peeks out from the ocean horizon at Qingshui Cliff, kayakers gather on the beach and paddle out to sea to catch this view.
A professional guide will give you a thorough briefing and lead the way towards the cliffs. Once the sun comes up, you can jump off your kayak and cool off in the ocean for a well-deserved break. The tour even provides water guns for you to play with.
Book Qingshui Cliff Sea Kayaking in Hualien here. 
---
Delve into the great outdoors of Taichung and Hualien with Klook 
---
These outdoor activities go to show that Taiwan's more than just night markets and shopping. Taichung and Hualien are easily accessible from the capital city of Taipei, and with activities that take you high up into the sky and far into the heartlands, it's a vast playground for adults. 
You can even plan all these itineraries way before you set foot in Taiwan – just book them through Klook for a fuss-free experience. You'll get vouchers to use for verification on your mobile devices, so you don't even need to print anything out. 

Activities can be booked just 24 hours ahead of time
When heading to Taichung, we recommend booking their discounted Taiwan High Speed Rail one way tickets, which only cost $16.85/person, as opposed to the original price of TWD700 ($32). 

EasyCard functions exactly like an EZLink card
To stay connected throughout your trip, order an EasyCard & 4G Sim Card ($14.40) pack that you can pick up once you land at Taoyuan International Airport. EasyCard can be used for local public transport, while the 4G Sim Card has unlimited mobile data so you can 'gram those gorgeous sights along the way. 
Once you're equipped with Klook's convenient options, you can let loose in the great outdoors of Taiwan with a backdrop of stunning views.
---
This post was brought to you by Klook.
Photography by Pichan Cruz.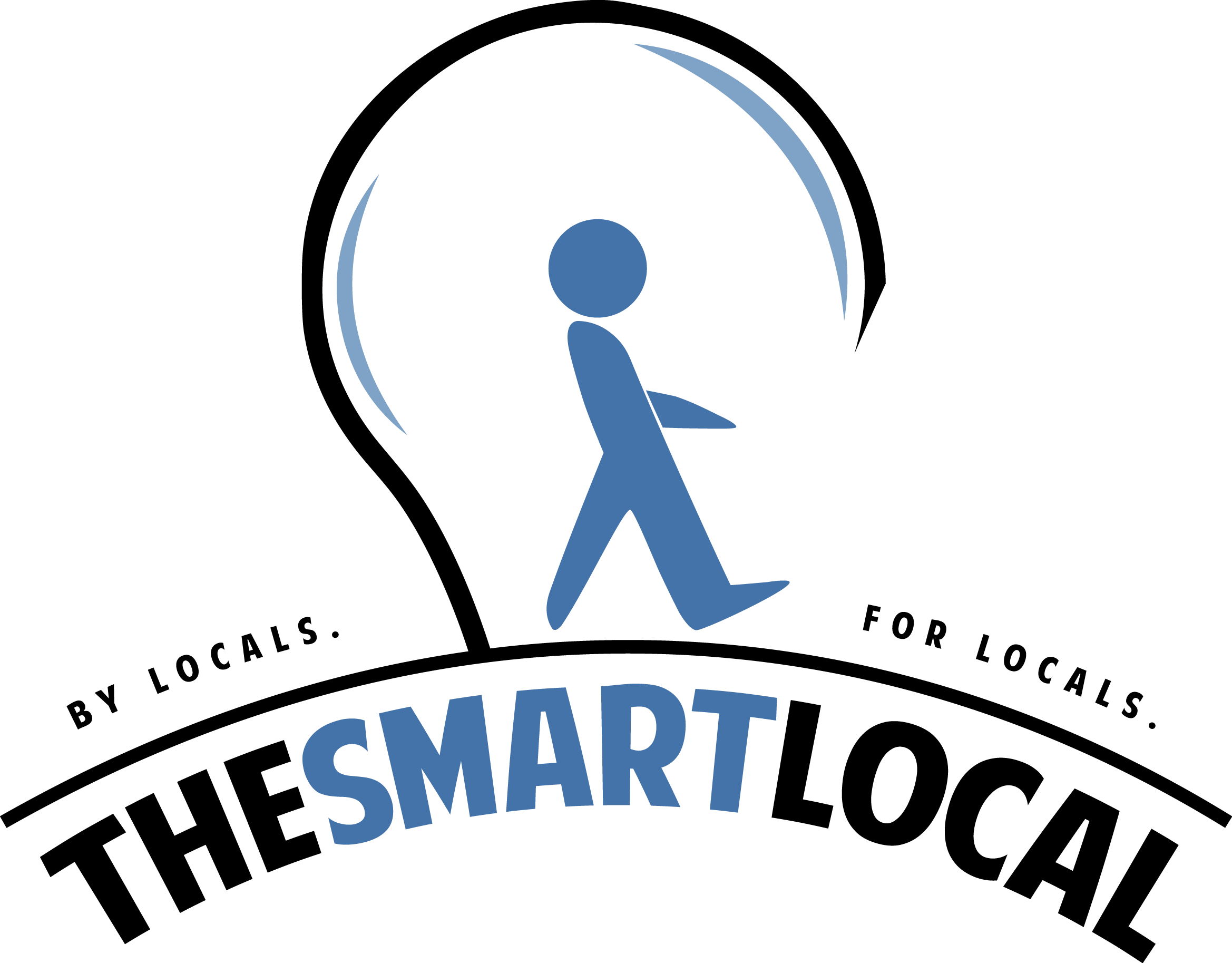 Drop us your email so you won't miss the latest news.