Sydney Cafes you'll go Insta-crazy at

Source
Ah, Australia. Home to the prettiest coastlines of rolling waves and soft, fine sands. And let's not forget the multitude of cafes in this beach paradise – Aussies love their sweet treats.
Sydney, in particular, has a bevy of dessert cafes that've made it big on the 'gram. Which is why we've compiled a list of the best that you'd want to visit on your next vacation. If your appetite has been whetted by this list, check out inspiration for things to do in Sydney by CheapTickets.sg!
Source: @chloesueee
1. Indulge in gelato sliders at Cloud 9 Chocolate & Gelato
Source: @sydneyfoodette
Why have conventional burgers for lunch when you can have an ice-cream burger? At Cloud 9 Chocolate Cafe, you can customise your own gelato sliders or burgers, choosing to sandwich your ice-cream between brownies, waffles, or cookies. They've got chocolate on tap, so expect not a drizzle, but generous cascades of choc sauce adding to all that sticky, gooey goodness!
Move over, savoury sandwiches – now THIS is my kind of slider! Source: @thinkinboutfood
Cloud 9 Chocolate & Gelato
Address: 199 King St, Newtown NSW 2042, Australia
Opening hours: Mon: 12pm – 10pm | Tue – Sat: 12pm – 11pm
2. Dig into the prettiest cakes at BlackStar Pastry
Seems like the cakes at BlackStar Pastry are photogenic from any angle. The cafe's claim to fame? An almond dacquoise cream cake layered with watermelon slices, topped with strawberry chunks, pistachios, and fragrant rose petals. This famous Strawberry Watermelon Cake (AU$7.50) is one of the most gorgeous fruit cakes I've ever seen.
Source: @dbeeats
Not a fan of fruits? Try their unusual Vegan Chocolate Popcorn Cake (AU$6.50), a dense confection topped with caramelised popcorn and freeze-dried raspberries.
Black Star Pastry
Address: 277 Australia St, Newtown NSW 2042, Australia
Opening hours: Daily; 7am – 5pm
3. Satisfy your gelato cravings at N2 Extreme Gelato
Source: @raspberrymagazine
If the chemical formula in its name hasn't already given it away, N2 Extreme Gelato's ice-cream (from AU$7) is made with liquid nitrogen. To skip the Chemistry lecture, liquid nitrogen helps ice cream achieve a smoother texture. Also, while conventional ice creams require hours to prepare, liquid nitrogen speeds up the process to only a few minutes, which means your gelato is prepared fresh on the spot!
Source Donned in lab coats while mixing ingredients in beakers and flasks, the staff at N2 Extreme Gelato are on point with the whole chemist theme!
Source: @jasminehong_
Most flavours here come with syrup-filled syringes for added deliciousness and Insta-worthiness. If you're up for something unorthodox, go for their Thai-inspired Vegan Mango Sticky Rice Sorbet (AU$9). Topped with black sesame, coconut cream, and a salted caramel syringe, it's one unique creation you'll regret not trying.
N2 Extreme Gelato
Address: 43/1 Dixon St, Sydney NSW 2000, Australia
Opening hours: Sun – Wed: 1pm – 10pm | Thu – Sat: 1pm – 11pm
4. Nibble on the cutest choux puffs at Doux Amour
Source: @chloesueee
Here's to the most adorable choux puffs in Australia – or maybe even the whole world. Each animal-shaped puff (AU$7.40) at Doux Amour corresponds to a different flavoured cream filling. And they've got cute names too – say hello to Chai-ger the Chai Tiger, Macho the Matcha Turtle, and Rosie the Rose and Lychee Pig. Awww.
Source: @victotosecret
We know what you're thinking – these look way too lovely to eat. But sink your teeth into the biscuity crust, and the joy you'll feel when the cream explodes in your mouth is totally worth devouring these cuties for. Om nom nom.
Doux Amour
Address: 2/797 Botany Rd, Rosebery NSW 2018, Australia
Opening hours: Tues – Sat: 10.30am – 5pm | Sun: 10.30am – 2pm | Closed on Mondays
5. Go cray on chocolate at Sir Braxton Chocolate Bar
Source: @sirbraxton_chocolatebar
At Sir Braxton Chocolate Bar, it's all about – no points for guessing – chocolate, chocolate, chocolate! Apart from tasting oh-so-satisfying, dessert are also beautifully plated. Be prepared to spend an average of AU$16 here for one dessert, though the portion sizes make the price worth it.
Source: @sirbraxton_chocolatebar
Warm yourself up after a chilly swim with their Dessert Hot Pot, a sinful sweet alternative to conventional soup hot pots. The mere thought of grilled banana, salty popcorn, and brownie bits swimming in all that Belgian chocolate is already enough to activate my salivary glands! Mmmm…
Source: @sirbraxton_chocolatebar
For a shared treat with bae, the decadent Butterscotch Nutty Waffle Tower is a real winner. Or take it on all by yourself as a "personal challenge" – we won't judge.
Sir Braxton Chocolate Bar
Address: 2/13-19 Bryant St, Rockdale NSW 2216, Australia
Opening hours: Mon – Thu: 7am – 10pm | Fri: 7am – 11pm | Sat – Sun: 8am – 11pm
6. Get your matcha fix at Passion Tree Cafe
Source: @jasminejauw
Satiate your matcha cravings with Passion Tree Cafe's Matcha Mochi Pancake Stack (AU$14.50). Those not fond of green tea will delight in the similarly-styled Berry Good Stack. The best way to eat these? Break up the cone with a spoon before tucking in so that you'll have some crunch with every bite.
Source: @andreayenanshan
Also worth the extra calories are their Epic Hot Chocolates (AU$9.80). The Campfire Smores one in particular looks super irresistible! Just imagine the mixture of semi-melted marshmallows and crushed Oreos coating your tongue as you sip on sweet, rich chocolate. Wish I could teleport there, pronto!
Passiontree Cafe
Address: Chatswood Interchange, T67/436 Victoria Ave, Chatswood NSW 2067, Australia
Opening hours: Sun – Thu: 11.30am – 9.30pm | Fri – Sat: 11.30am – 10.30pm
Bonus: Kayak to find Sydney's most secluded beach
Source: @haartd
Dying to get away from people? You might as well do it with a kayak rented from Manly Kayak Centre, and consider #armsday done. Hidden away from (most) human noise is Store Beach, a secluded stretch of sand that you can only get to via boat. Unless someone else has the exact same plans as you, going there will be an escape to your very own private beach.
Source: @jgnpalacios
Remember to pack drinking water and small bites, because there are zero amenities here – it's just you and Mother Nature. But that's the beauty of it all. After all, it's not often that we get to completely detach ourselves from the buzz of city life.
For more hidden gems, find more guides for things to do in Sydney and New South Wales here!
Store Beach
Approx. 30 – 45-minute kayak from Manly Wharf
Sydney, a cafe paradise
Sydney: Impossibly instaworthy. Source: @beatriceleesn
We all crave a getaway from time to time, and there's no better place to escape to than easy-going Aussie. Don't worry about emptying your bank account to reach these cool eats – CheapTickets.sg is offering flights to Sydney from as low as $470!
A travel booking site, CheapTickets.sg scans various airlines' flight prices and ranks them for you in under a minute. All you have to do is key in your departure and arrival locations, pick your dates. You can also filter your search results based on airlines, stopovers, flight duration, and amenities.
Cheaptickets.sg also offers hotel bookings, as well as car rental packages so that you can go about your cafe-hopping ventures with greater ease. Right now, ongoing promotions include a $88 cash rebate when booking flights & 3 nights' hotel stay, $30 discount on all flights to Sydney, as well as various hotel deals.
What are you waiting for? Time to head Down Under for the best of sun, sand, and sea…and of course, sweet treats!
This post was brought to you by CheapTickets.sg and Destination NSW.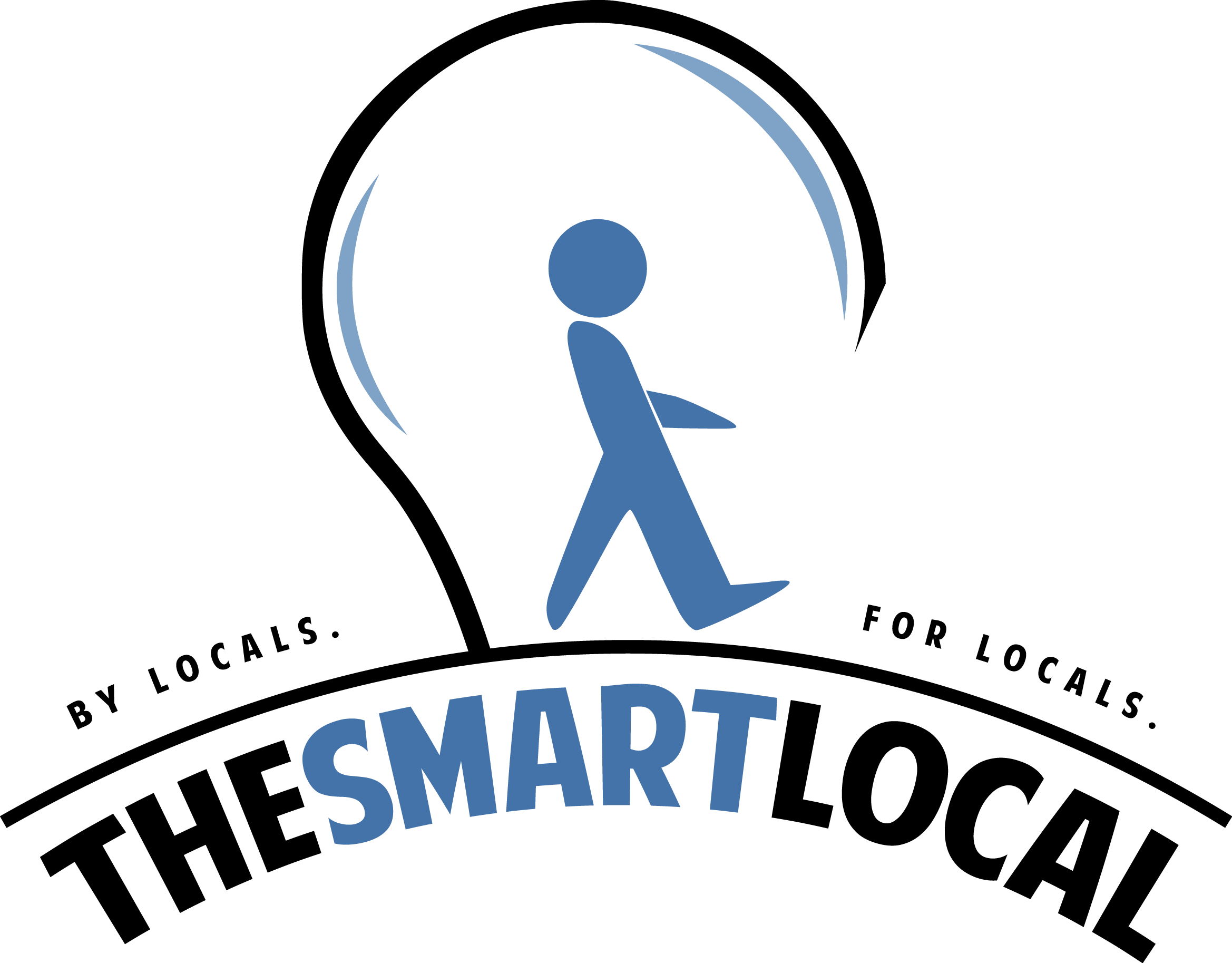 Drop us your email so you won't miss the latest news.