Furnishing your dream home
Hands up if your parents have ever tried to colour-coordinate every single piece of furniture in your house to the colour of your walls. If we had a dollar for every time we cringed at a piece of furniture our parents picked out, we'd probably be able to buy our own houses by now. Thankfully, as we grow older, we get more of a say in household matters and can now help with the decorating.
Whether you're looking to furnish your new flat or give your current one a major facelift, this one-stop furniture haven in Sungei Kadut will make you rethink all your previous cookie-cutter home decor choices.
About Star Living
Take a drive along Sungei Kadut avenue – it's hard to miss Star Living's Headquarters. Established in 1981, they're not only a manufacturer and retailer of high quality furniture, but an exporter that's brought local designs beyond our shores. With 6 furniture brands across 2 3-storey showrooms at its Sungei Kadut Headquarters, its expansive collection of eye-catching pieces will have you hard-pressed to make a choice.
These few themes will get you totally inspired:
1. Utilitarian
You don't have to be old to appreciate a classic like this. Functional doesn't mean ugly, and locally-designed brand, JotterGoods, knows just that. Inspired by the simplicity and practicality of a Jotter Book, every one of their pieces ooze class and will fill your home with those 1920s vibes.
If any of these pieces look familiar, it's because you've probably drooled over them in some hipster cafe before. You'll be able to spot their corner from a mile away with hues of blue and grey contrasting with their woody textures.
From modern-industrial lighting options and their collection of checkered textiles, it'll feel almost as if you've walked into the home of Captain America before he got trapped in ice. All you need is 1-2 pieces to elevate the look of your home!
Despite being 100% local with every piece conceptualised and produced inhouse, JotterGoods prides themselves in delivering quality designer furniture at reasonable prices. You definitely won't find similar overseas imports selling at a price like theirs.
Browse their collection here.
2. Modern Chic
Calling all Habbo Hotel fans – if you used to be a part of the exclusive Habbo Club, you'll remember their prized sofas. Just look at the uncanny similarities! Select pieces stocked by Star Living's chic, Mondi Infiniti brand. They come in bright pops of colour and are elegant, yet simple pieces just like this sofa above.
Adding just the right amount of funk to your living room. Throw in a few contrasting cushions and bring your childhood Habbo dream rooms to life!
Even if you're not a fan of loud pieces, they've got muted colours that perfectly complement and add class to any room and are far from dull.
Find out about their quirky collections here.
3. Italian Sophistication
If your dream home is all opulence and crystal chandeliers – then these luxe pieces from LUCANO will help make your dream a reality. No bling and fur, just unstated glam in this collection. This Italian-inspired collection takes the top spot for those seeking a sophisticated and contemporary touch to their homes.
Expect splashes of gold and chrome contrasting luxurious marble table tops for that Great Gatsby glam, or go full lux mode with their velvet and suede finishes. Just think how effortless taking flatlays will be.
4. Asian Oriental
If your in-laws are more of the traditional sort, this oriental getup from Zen Tradition will strike the perfect balance between old and new. With pieces reminiscent of olden day Singapore, it won't just be the older folk who'll be appreciating your home's new look.
And if you're not looking to make a full commitment to this theme, just transform one bedroom for that constant blast to the past. This furnished bedroom reminds me of those chinese dramas of Singapore in the 1950s.
Earthy elements are the highlight of this assembly. Since water brings wealth and peace, this zen collection also includes a variety of water fountains as decorative pieces for your home.
View more of their collection here.
5. Homey Scandinavian
White-washed timber, lots of white, and open spaces – a Scandinavian-inspired interior is total #homegoals. Perfect for the minimalist, you won't have to wrack your brains thinking of how to decorate your space. The pieces are meant to standalone, and pretty much speak for themselves.
Light nude colours make up the bulk of this theme and creates cosy spaces great for both work and play. But no need to place limitations on yourself, these pieces also come with a dash of colour to reflect brighter personalities.
View more of their collection here.
If you keep a digital library of motivational quotes, be inspired by some of their in-house prints for that much-needed emotional boost at home.
6. British Vintage
As someone who values time alone, people-watching over a good cup of coffee – I've grown immensely fond of the quirky interiors of some of my favourite cafes. So just imagine my excitement when I wandered into this nifty mismatched section!
Filled to the brim with an assortment of old school paraphernalia, brace yourself for a wave of nostalgia with DecoTalk's retro offerings. From an artistically-weathered table top to an upcycled bookshelf, if you're looking for some added character, you've come to the right place.
*BONUS* Transformer-type space saving pieces
When hunting for furniture, multifunctional pieces are the ones that will ultimately make your penny worthwhile. Forgo that overpriced designer table that serves only 1 purpose and go for one that will help you hide the clutter instead.
Of all the furniture in your home, sofas are one of the most loved because you can sink into them after a long day and just rest. But imagine if they had handy secret storage spaces within them. Save yourself a trip to the kitchen and stash your favourite treats in the couch itself for an unbeatable couch-potato experience.
More than just storing capabilities, a good investment means good future planning. You might not need a bigger dining table right now, but you will when you decide to throw that big home party. You won't have to set up that unsightly make-shift table just so your steamboat spread wouldn't overflow. Go with their range of extendable dining tables for total flexibility and space saving.
Star Furniture's reclining sofas
And who needs to buy an extra foot stool when you have a transformer couch! These practical and comfortable sofas mean you no longer need to restrict yourself to L-shape sofas to prop your feet up.
Star Living – Quality you can trust
The last thing you want to hear at your housewarming party after months of decorating is your friend saying he or she has half of the 'unique' pieces of furniture in your home.
Most of us have limited knowledge when it comes to places to get furniture aside from Ikea and The Furniture Mall, and this results in us either buying expensive pieces we don't feel for, or getting low-quality ones that come cheap.
The next time you need to spruce up your living quarters, pay Star Living a visit. With a total of 6 locations spread out across the island, and a range of different styles from traditional to modern contemporary – you'll be able to conveniently furnish your home with everything you need, all under one roof.
This even includes quality mattresses like King Koil to Dunlopillo and bedding so you won't have to make multiple trips to different places to pick up what you need. They've also got an online store if you're too busy – or lazy – to make a trip down.
Source: Star Living
Star Living also has a Fixed Price Policy that boasts transparency and locks in reasonable prices across their many showrooms. All the prices indicated are inclusive of GST. Their staff are also both genuine and knowledgeable so rest assured – your furniture choices will be safe with them. There's nothing worse than an over-zealous sales person trying to upsell their items just to secure their commission.
Watch us on our visit to their Sungei Kadut headquarters and see how a single trip that can tick off all your renovation needs:
Star Living also has their own mini-series on YouTube called "Home is Where the Heart is" that will tug at your heartstrings and make you treasure your loved ones around you.
Getting There
Star Living Headquarters
Address: 52 Sungei Kadut Ave. Star Building Singapore 729675
Contact: 63658832
Website
Click here for the full list of their outlets.
Giveaway time!
We're giving away 3 x $1000 Star Living vouchers to our readers, and all you have to do is:
1. Comment on this Facebook post to let us know which of the brands featured (Star, Mondi Lifestyle, Zen Tradition, LUCANO, JotterGoods & DecoTalk) is your favourite and why?
2. Share this post on your wall and make sure it is public
This contest runs from 1 – 30 November 2016 and 3 lucky winners will get to walk away with a $1000 cash voucher of their desired brand.
---
This post is brought to you by STAR Furniture Group.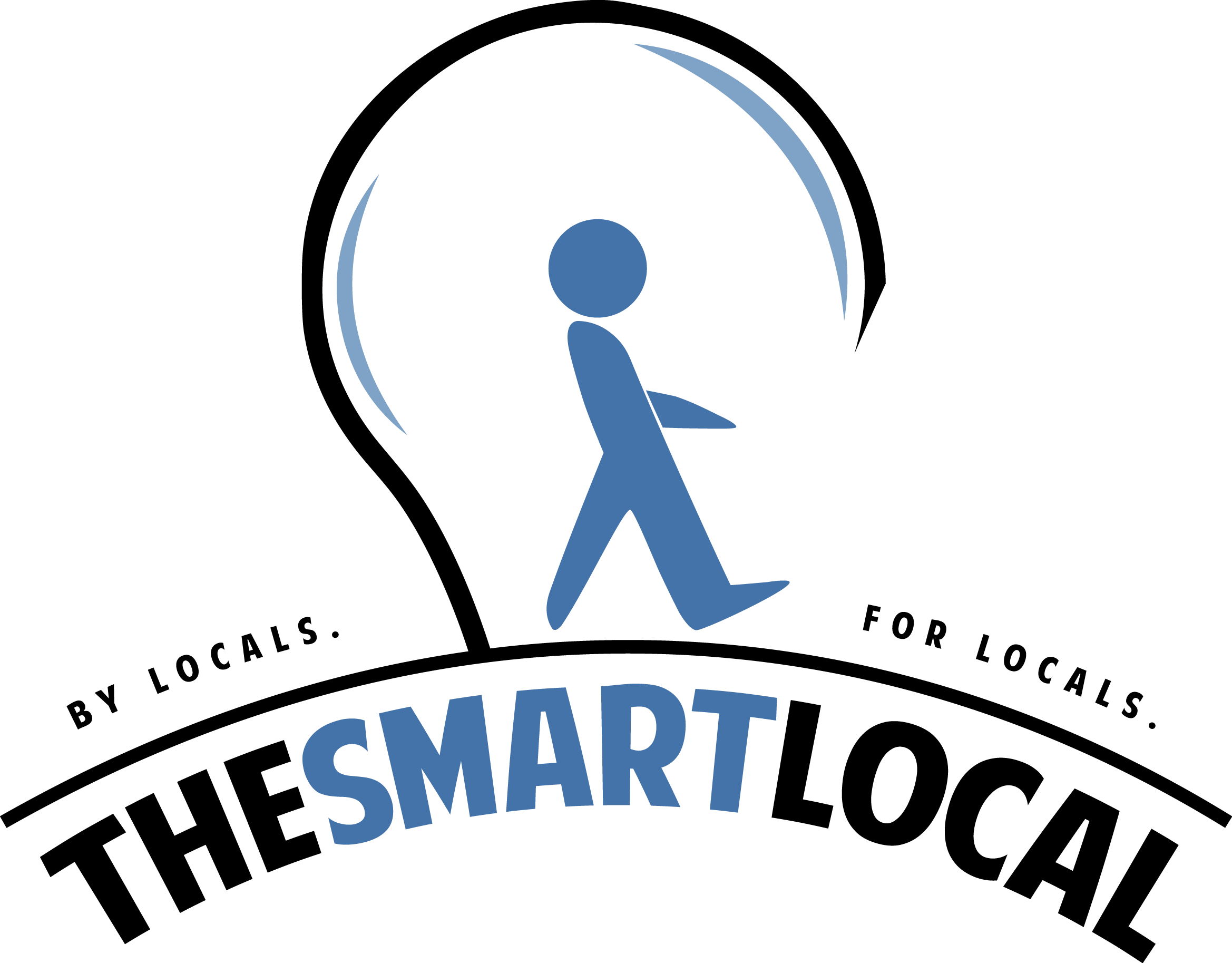 Drop us your email so you won't miss the latest news.