It's Oktober-feast at Suntec City
Imagine the entire population of Singapore turning up for a beer party the size of 4 standard football fields over a period of just 2 weeks. That's Germany's Oktoberfest for you – an annual festival of epic proportions. But you won't have to flock to faraway Munich to get your lagers and ales, because Suntec City's bringing the Oktober-festivities right to you!
Oktoberfest Special Promos
For those who missed out on the Beer Fest this year, 21st September – 2nd October 2016 is your second chance at beer redemption with 6 smashing Oktoberfest Promos on beer + bar bites that'll get you into a super hoppy mood. And stay tuned till the end, we've got insider deets on Suntec's Oktoberfest Beer Garden, chances to win free beer and Suntec Shopping Vouchers!
JSYK: Although legal drinking age for beer in Germany is 16, there shall be no corresponding age adjustments here!

1. Wings & Upsized Hite Beer Set by Guksu
Oktoberfest Promo – Wings & Upsized Hite Beer Set*
Where: Guksu Restaurant | Suntec West Wing | #02-384/385
What: Two Bottles 630ml Upsized Hite + Wings Platter (4 drumlets + 4 wings)
Promo Price: $39.90 ++ (u.p. $61.90++)
Savings: $22
Someone's been keeping tabs on the taps and found out that the average Korean drinks more beer than any other Asian!
No surprises there because K-food is incomplete without ice cold beer, especially when fried chicken is involved! Which is why Guksu is offering you their Wings Platter with 2 bottles of UPSIZED Hite Beer (630ml each) for just $39.90++.
Wings Platter (4 wings + 4 drumlets) comes in three tantalizing flavors – Classic, Soy and Spicy – and comes with sides of buttery mashed potatoes and pickled fruit.

Hite's extra drinkable light lager is brewed from barley and rice, goes well with wings, and mixes super well with soju (sold separately!)

2. Oktoberfest Bundle by Bistro 1855
Oktoberfest Platter – Nachos, iberico ham, garlic prawns, snail sausage and spam fries. ($42++ for platter)
Oktoberfest Promo – Oktoberfest Bundle*
Where: Bistro 1855 | Suntec East Wing | #01-643/644
What: 5 bottles Heineken + Oktoberfest Platter
Promo Price: $88++ (u.p. $102++)
Savings: $14
To commemorate the 2-week long feast-ivities, Bistro 1855 assembled this exclusive Oktoberfest Bundle, where you get this entire platter and 5 bottles of Heineken at $88++ (u.p. $102++).
You're spoilt for choice with the dips – creamy guacamole, nacho cheese, tangy sour cream and tomato salsa – into which you can dunk the chunkiest spam fries you have ever seen.
Part of the platter is Bistro 1855's Snail Sausage
If you were expecting their Snail Sausage to be made of snail meat, you can breathe a sigh of relief, because this snail sausage owes it namesake to its shape! Seared brown on the outside and tender pink inside, even its hair-raising name won't throw you off having another bite.
3. American Craft Beer + Signature Pizza by ALT. Pizza
Oktoberfest Promo – American Craft Beer + Signature ALT. Pizza*
Where: ALT. Pizza | Suntec East Wing | #01-602
What: 1 pint Lost Coast Great White Craft Beer + 1 Signature Alt. Pizza
Promo Price: $20++ (u.p. $30++)
Savings: $10
"You had me at Pizza" – said every girl who's been asked out on an ALT. Pizza date night. With 650,000 different combinations of DIY pizzas and a line-up of 10 signature pizzas, eventually even the most indecisive will find a pizza to their liking.
Lost Coast Brewery's Great White brew is a citrus craft ale made from crystal malt and perle hops.
The beer doesn't need to be German to be on promotion! A pint of Lost Coast Great White + ALT.'s Signature Pizza is going for just $20++.
Be sure to try the signature thin crust Truffle Shuffle Pizza at ALT. or choose from other interesting flavours like Buffalo Bill (buffalo sauce + blue cheese) and Alpha Lima Tango (Wagyu Short-Rib Meatballs).
4. Dog Day Afternoon by Terra Rooftop Bar
Oktoberfest Promo – Dog Day Afternoon
Where: Terra Rooftop Bar | Suntec Sky Garden | #03-308
What: 1 Pint Asahi "Dry" or Guinness Stout + Completos Chilean Hotdog
Promo Price: $20 nett (u.p. $28)
Savings: $8
Never underestimate Chilean street food, especially the humble hotdog. After tasting this you'll know why they call this the Completos, because this Chilean specialty is made to complete you with a hearty mounting of chilli con carne (minced meat stew), diced Chilean green chilli, garlic aioli and yellow mustard.
And the green sauce you see isn't wasabi, but an interesting swirling of smoothly pureed guacamole!
Complement your Completos hotdog with a pint of Guinness stout or Asahi "Dry" because this Oktoberfest you can get both at $20 nett (u.p. $28).
Bonus: Terra Rooftop Bar's Happy Hour prices change with the weather
Happy hour at Terra Rooftop Bar is 2pm-8pm, from Monday to Fridays. At 2pm house pours start at $5 (wine, spirits, half pints) and prices climb $1 dollar with every 1 hour*. So the earlier you drink, the more you save. And if it rains, prices stay at $5 nett!
*Prices capped at $10 nett
5. Perfect Match – Burger & Beer by Jamaica Blue
Oktoberfest Promo – Perfect Match: Burger & Beer
Where: Jamaica Blue | Suntec East Wing | #01-606/607
What: ½ pint Erdinger on tap + Burger & Chips
Promo Price: $19.90 nett (u.p. $29.90)
Savings: $10
Peri Peri Chicken is boneless at Jamaica Blue – where Peri Peri chicken breast, freshly cut avocado, tomato and peri peri mayonnaise are assembled into a tangy and delicious burger stack!
For those trying to shave off some of your beer belly, this chicken breast makes for one lean patty, so you can indulge in a pint of Erdinger without feeling the least bit guilty.
With Jamaica Blue's Burgers & Beer Promo, get their Peri Peri Chicken Burger, Chicken Caesar Burger or Vintage Ground Beef Burger with fries and a half pint of Erdinger for $19.90 (u.p. $29.90).
And if you want the beers sans the burgers, 5 pints of Erdinger are going for $60 nett (u.p. $90).
6. Beer N Wings by Olivia & Co.
Tokyo Kicka** Wings – Crispy wings (3 drumlets + 3 wings) slathered in sweet teriyaki marinade and garnished with sesame
Oktoberfest Promo – Beers N Wings
Where: Olivia & Co. | Suntec North Wing | #01-481/481A/483/483A
What: 2 bottles Estrella Galicia + Kicka** Wings (3 drumlets + 3 wings)
Promo Price: $19.90 (u.p. $24.90)
Savings: $5
There's flavour to suit everybody with Olivia & Co's internationally inspired Kicka** Wings, where the same crispy wings are decked out in Vietnamese fish sauce, Korean kimchi, Portuguese spice or Thai sweet chilli!
Olivia & Co. is throwing in 2 bottles of Spanish-imported Estrella Galicia + Kicka** Wings (6pc) going for just $19.90++. That's some kicka** promo!
There will be a pop-up beer garden and carnival
Suntec Plaza (the area outside Pasarbella) has turned into Singapore's newest outdoor Beer Garden and will be your gateway to great beer this Oktoberfest, serving 4 different Erdinger beers by the mug including the limited edition Erdinger Oktoberfest Brew at $12/pint and $70/3L towers
Happy Hour begins at 5-7pm with Indochine serving $10 pints of Erdinger Weiss and Dunkel (500ml). Here's your long anticipated cue to start chugging down german beer to commemorate the 183rd Oktoberfest exbeervanganza!
Erdinger BARcycle – 23rd & 24th September is your chance to pedal around Suntec on this mobile bar on wheels equipped with beer dispensers and a designated bartender (5pm to 11pm)
Expect boisterous fringe activities like BARcycling, carnival-esque games booths with prizes to be won and capture these happy times on film at the garden's photo booth!
Erdinger BARcycle
When: 23rd & 24th September 2016 | 5PM-11PM
Where: Suntec Plaza (outside PasarBella)
Frolic about the party grounds to music from the boys of the Summer Oompah, bringing you authentic German tunes whilst clad in lederhosens!
Bring on the tight leather breeches, feathered hats, knee-high socks and fancy suspenders! But make sure your outfit isn't too tight or you won't be able to button-up after pigging out on these bar bites at these pop-up booths at the garden!
Balaclava
The Sausage Trio
Expect a sausage fest this Oktober with Balaclava. And by that we mean you can get meaty morsels to go with your lagers with Balaclava's Sausage Trio ($15++) – three types sausages spicy pork, cheese and bratwursts decked out in sweet honey mustard sauce with a side of saeurkraut.
Also try: Roasted Brussel Sprouts, BBQ Pork Ribs, Chicken Coujon and Beer Battered Prawns ($15 each)
Pasarbella
Tacos Served Three Ways
Party hard with a taco in one hand and a pint in another, because Pasarbella's hitting our soft spot for Mexican food with delectable soft-shelled tacos ($7.50 each) served with jicama slaw, guacamole and salsa!
Also try: Cheese Nachos ($6)
Indochine
Indochine Beer Platter
What better way to taste a little bit of everything than the Indochine Beer Platter ($28) that's specially made for sharing (2-4 pax). Quite like the appetizer sampling plates you get at Chinese wedding dinners, this platter also showcases other kinds of Asian tapas, like Laotian Roasted Rice Rolls to Lemongrass Chilli Prawns.
An outstanding dish on the platter is the Lemongrass and Chilli Tiger Prawns, which you can get at a single serving for $12. All dishes on this platter can be bought as single servings, in case you can't get enough of one!
Also try: Laotian Handmade Pork Sausages ($10). Made from herbs, spiced minced pork and fermented rice, these pan-fried bangers come with a pleasant soury twang from the rice!
Win Suntec Vouchers worth up to $100
Strike your best pose at the Suntec City Beer Garden or at any of the participating F&B outlets
Post your shots on Facebook with the hash tag #SuntecOktoberfest
Stand a chance to be one of the five lucky winners to walk away with $100 Suntec City e-vouchers
Free Beer for Suntec Rewards Members*
Calling all Suntec Rewards members! Head down to the Suntec Beer Garden and redeem half a pint of beer on the house with Suntec City app under Flash Sale! It's first come first serve and there's limited servings, so sign-up today so you don't kelam kabut on the actual day!
*Limited to one redemption per member throughout the promotion period. Whilst stocks last.
Oktoberfest at Suntec City
On top of all the deals listed above, Suntec's F&B outlets have rolled out Happy Hour deals like OSG Bar+ and Pepperoni Pizzeria's 1-for-1 beers or District 10's all day $6 beers on Mondays! Get 50% off House Wines (bottle/glass) at Ginza Lion Beer Hall and Tonkichi Shokudo.
And if you've got your own Oktoberfest outfits, show up in your lederhosens or dirndls because Marche's giving enthusiastic dressers one free beer* each (300ml).
It's high-time you decide to head down to Suntec City this Oktoberfest and "Prost!"
*One redemption per guest per day
---
This post was brought to you by Suntec City.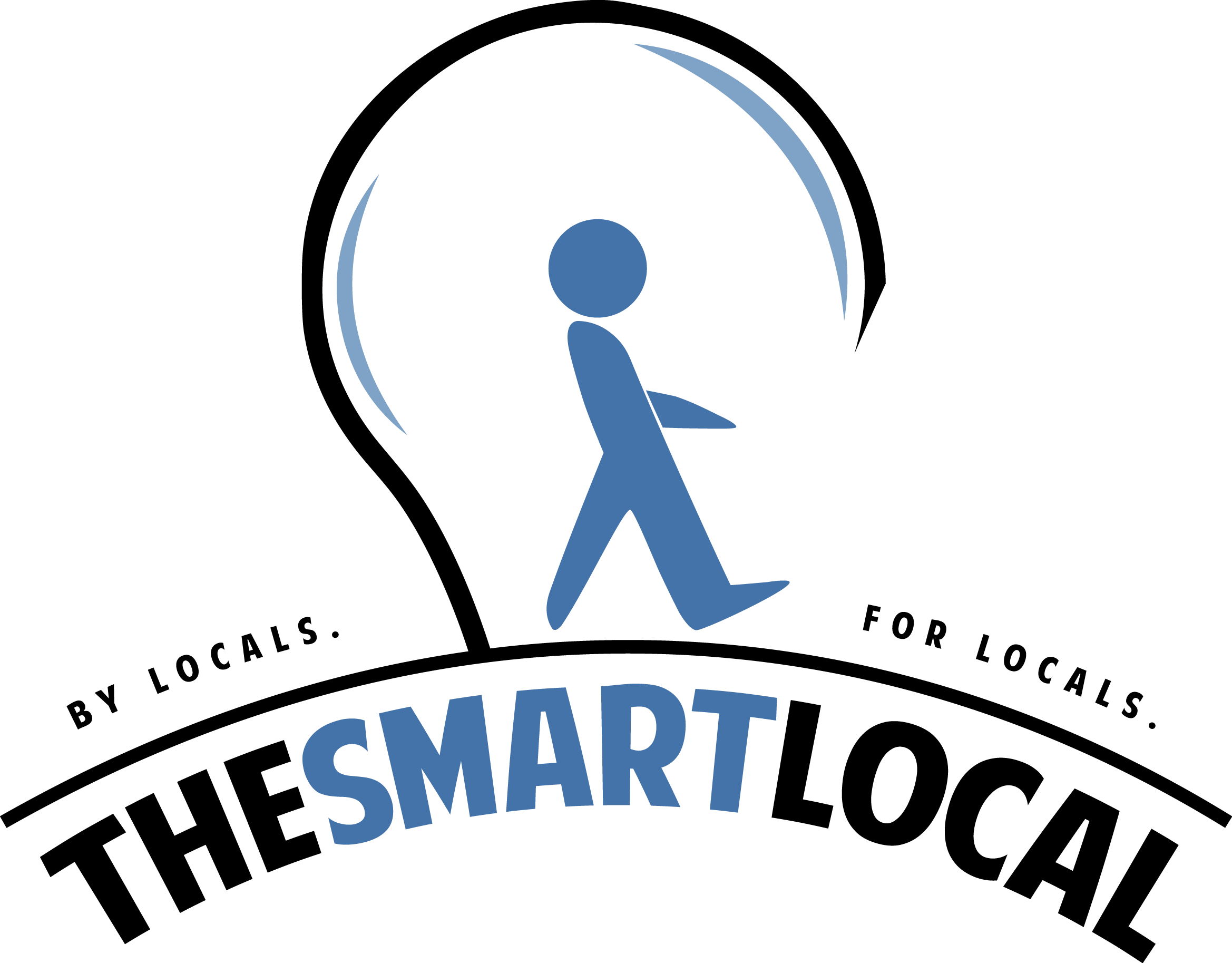 Drop us your email so you won't miss the latest news.