The Hippest Hostels In Bangkok
No amount of money is enough when you're in Bangkok. In the land of cheap shopping and street food, you won't think twice about parting with those crisp baht bills. If you find yourself tight on budget, these hostels will save your butt.
Let's clear things up – hostels aren't always dodgy and dull. In fact, they can be comfortable and clean for an unbelievably low price. Besides, you get to meet new people from all over the world and possibly score a pen pal from continents away!
Here are 10 hostels under $30/night for your squad to crash in Bangkok.
1. Here Hostel (from $18.80/night)
My friends and I were sold the minute we saw this slide. Sliding down from the room corridors to the reception every morning revived the kid in me, and was a highlight of the hostel experience. Don't worry, there are stairs too if you prefer the boring route.
This hostel is located near the Democracy Monument; a 10-minute walk from the streets where you can get your fill of roadside snacks. Otherwise, there's a cozy living area that provides free breakfast. Other perks include free coffee and tea all day, wifi connectivity and shower amenities!
Address: 196/3-8 Ratchadamnoen Road Phranakorn Bangkok, Thailand 10200
Contact: +66 90-987-7438
Website
Book Now!
2. The Yard Hostel (from $21/night)
Equipped with a spacious yard and lush greenery, The Yard is the perfect place to unwind and recharge when you aren't doing some intense shopping. You can drag your sleeping bags out of the shipping containers for a HTHT session under the stars, or throw a BBQ party with all equipment provided.
It's a 7 minute walk away from the BTS station, but why walk when you can rent a bicycle for just $2 a day. Check out the street art, go cafe-hopping, or explore their local shops. This neighbourhood is brimming with hipster spots!
Address: 51 Phahonyothin Road, Samsen Nai, Phaya Thai, Bangkok 10400
Contact: +66 89 677 4050
Website
Book Now!
3. Glur Bangkok Hostel (From $19/night)
When the whole of Bangkok is sleeping, Glur Hostel isn't. This homely place offers late night check-in, perfect for one of those budget flights that land at inconvenient timings. Freshen up at the 24-hour coffee bar or with the free all-day breakfast provided! There are even claims that they provide the best tom yum soup around.

Boasting sleek decor from a German design group, this place is indeed hipster paradise. But perhaps the major selling point of Glur is their massive king-sized beds fit for royalty. After a good night's rest, saunter down for a hearty breakfast and go for a shopping spree right in the heart of the city centre. Don't say we bojio.
Address: 45 Charoen Krung 50 Alley, Bang Rak, Bangkok 10500, Thailand
Contact: +66 2 630 5595
Website
Book Now!
4. The Cube Hostel (From $15/night)
For those seeking a private and quiet space, The Cube is your best bet. The cubicles provided, hence the name, give any backpacker the much-needed personal downtime after a splurge at crowded bazaars. Entirely Japanese inspired, these boxes also claim to offer you the best night's sleep.
Despite its central location near coffee shops, malls, and restaurants, this place is designed to be a getaway sanctuary with their cozy decor. Head down to their exclusive lush garden for a hot cuppa and well deserved quiet R&R after trawling the chaotic streets of BKK. It'll feel like you never left the comforts of your home.
Address: 3/9, Saladaeng Rd, Silom, Bangkok, Thailand
Contact: +66 2 636 1122
Website
Book Now!
5. Bed Station (From $20/night)
From the retro trinkets on display to the steel panels, Bed Station screams industrial-chic. This quirky sophistication is also reflected in the bedding facilities and vanity spaces of the hostel – very Instagrammable. Not only that, this place is located in the middle of Siam, one of BKK's most popular locales.
Housing a fully furnished games room, complete with comfy bean bags and a flat screen TV, this is the place to be for a chill night in away from the crowd. With all-day snacks and extremely fast Wifi, this place is perfect for hip backpackers looking for utility in a hostel..
Address: 486/149-150 Soi Phetchaburi 16, Khwaeng Thanon Phetchaburi, Khet Ratchathewi, Krung Thep Maha Nakhon 10400, Thailand
Contact: +66 2 019 5477
Website
Book Now!
6. Boxpackers Hostel (From $19/night)
The whole 'Living with Nature' concept is especially obvious at the Boxpackers Hostel. The exterior of the hostel is covered in shrubs and greenery to ensure visitors are at one with the natural world. Environmentally-obsessed patrons, will be pleased to know that heat waste from air conditioners are recycled to heat up the showers. Well, that's one way of using green technology.
All beds are connected by a slide door, making midnight slumber parties are real thing with your mates. Or you could creep on that cute guy you saw in the lobby… Because that's what I would do. All beds are equipped with state-of-the-art LED reading lights, hangers and a backlight. Consider it your tiny, temporary house.
Address: 39/3 Soi Petchburi 15, Petchburi Road, Ratchthevee, Bangkok Bangkok 10400, Thailand
Contact: +66 2 656 2828
Website
Book Now!
7. Mybed Ratchada (From $13/night)
This no-frills space is best for vigorous travellers or businessmen looking for a highly affordable and practical stay at only $13 a night. This great value-for-money deal puts Mybed Ratchada in the ranks of the best value hostels in Bangkok.
The living spaces are evenly sectioned out with quirky grid numbers for an organised spin and basic amenities such toiletries are provided for all en suite bathrooms. Merely separated by an overhead bridge to Ladphrao BTS station, you're bound to get to your meeting venue conveniently. For shopaholics, Chatuchak Weekend Market is a 15-minute drive for some good spending therapy.
Address: 8/64-67 Ratchadaphisek Rd, Chan Kasem, Chatuchak, Bangkok 10900, Thailand
Contact: +66 2 975 9975
Website
Book Now!
8. Lub d Silom (From $14/night)
One thing to note about Lub d Silom is its funky, geometrical decor. It's as if you've just stepped into another time zone with its bright strobe lighting and futuristic architecture. This hostel doesn't utilise the usual 'pod' style beds and instead offers sleek bunk beds for the adventurous traveller.
Lub d Silom is host of the swanky Yellow Donut Cafe and Bar where it gets its name from the bright banana-coloured 1970s-esque table top. One major thing to note: free popcorn is provided. Perfect for a movie night with friends at their in-house theatre.
Address: 4, Decho Rd, Suriya Wong, Bang Rak, Bangkok 10500, Thailand
Contact: +66 2 634 7999
Website
Book Now!
9. Bangkok Bed and Bike (From $19/night)
One thing that you'd be interested to know about this hostel – they're very bike-friendly. Skip the labourious hours of walking or being stuck in Bangkok traffic when you can rent a bike. (for $10!) Yes, I'm referring to the sporty ones out there. The hostel even offers cycling tours to those who prefer to sightseeing on two wheels.
Located in the crossroads of the Siam's old historical town and the sky-scrapers of today, prepare to feast your eyes on beautiful landmarks of cultural significance – on a bike, no less. After a long day, check back in and play some pool with buds and some cold Thai beer. Heaven.
Address: 19/6 Charoenkrung Rd Wangburaphaphirom, Phranakhon, Bangkok 10200, Thailand
Contact: +66 94 487 8058
Website
Book Now!
10. WH Hostel (From $16/night)
Get ready to feast your eyes on the first container hostel in Bangkok. Yes, you read that correctly – prepare to spend a night sleeping comfortably in a recycled shipping container. These multicoloured vessels boast trendy sitting areas and clean beds – you might just forget that you're living in an ex-industrial box.
Conveniently located near 2 BTS stations and a 5-10 minute drive away from the Terminal 21 Department Store, you'll get to spend time in other travel containers too. However, these gems are hidden away from the main road in order to provide for a quiet and relaxed environment away from hectic city life.
Address: Sukhumvit Soi 4 (Nana Tai),Sukhumvit Road, Klongtuey, Bangkok 10110 Thailand
Contact: +66 2 656 9490
Website
Book Now!
A New Style of Backpacking
So say goodbye to boring, overpriced hotels. As you and your friends travel to the quaint alleys and hectic markets of Bangkok, know that we've got yo back (and certainly, your wallet). From the quirky to the sleekly designed, we hope that this guide has equipped you with the knowledge to live vicariously yet stylishly in the land of smiles.
This article was co-written by Annabelle Lim and Emma Lee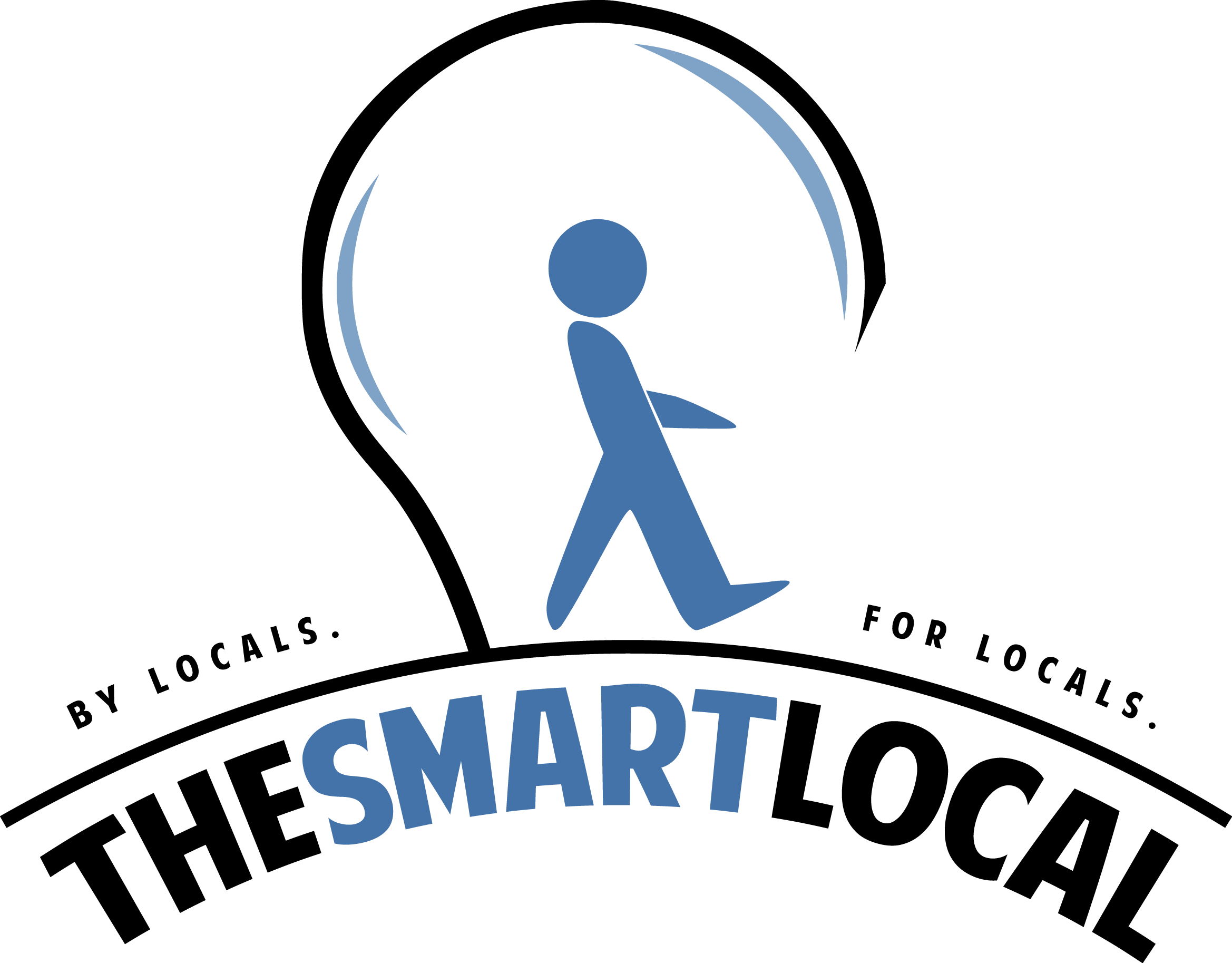 Drop us your email so you won't miss the latest news.