Hotels near Clarke Quay, Chinatown, and the CBD in Singapore
Image adapted from: Hotel Clover
For the party animals who wanna keep going till daybreak, and those who would rather nua someplace with their friends instead of making a long journey home in a taxi, crashing at a hotel near your clubbing spot is a good option.
Instead of standing in a shady corner waiting for everyone to arrive, or trickling into the club one by one, the hotel can be your "base camp" for getting made up with your squad before heading over together. Coming back from a wild night, you'll be assured a comfortable room to spend the night in, within walking distance from the club.
– Near Zouk, Attica, and F. Club –
This cluster of all-star clubs at Clarke Quay surely needs no introduction. You'll want to turn up fab to match the crowd that's dressed to the nines, so a makeover with your squad in the hotel room is well in order.
1. Jayleen Clarke Quay Hotel, $111/night – from 7 mins away
Image credit: agoda
Affordable and comfortable, Jayleen Clarke Quay Hotel's standard queen rooms cost just $111/night, a steal for a 3-star hotel overlooking the Singapore River.
Each room is equipped with a rain shower and hair dryer for you to freshen up with before stepping out, and a nifty long counter beside the bed wide enough for you and your squad to dump your makeup collections on.
7 minutes from Zouk
8 minutes from F. Club
11 minutes from Attica
Rates: From $111/night
Address: 25 New Bridge Rd, Singapore 059390
Book here
2. Novotel Singapore Clarke Quay, $255/night – from 2 mins away
Image credit: agoda
Throw a stone from Novotel Singapore Clarke Quay Hotel and it'll hit a clubber at Zouk. No, don't do that – although the hotel is just a two minute walk from the club. Relax next to the floor-to-ceiling windows and look at the amazing night view of the Singapore skyline.
Image credit: agoda 
The spacious, high ceilinged rooms are equipped with two comfortable chairs, a wide bedside table and a counter opposite. If you fancy cooling off after a heated night at the club, the pool – warmly lit and furnished with cushioned sofas – is a gorgeous place for a midnight dip.
2 minutes from Zouk
3 minutes from F. Club
3 minutes from Attica
Rates: From $255/night
Address: 177A River Valley Rd, Singapore 179031
Book here
3. Robertson Quay Hotel, $105/night – from 10 mins away
Image credit: Expedia 
Robertson Quay Hotel is a no-frills hotel in close proximity to key clubs at Clarke Quay. Though rooms are on the smaller side, the hotel has been been praised for its "good space management" by previous guests – instead of protruding from the walls, shelves are cut into them, and the minibar fridge is located under the table counter to save space.
Image credit: Expedia 
The standard double and twin rooms start from $105/night, the same as a standard single room. Plus, you can request for adjoining rooms with connecting doors, so it's not a problem if the entire squad wishes to stay together for a night.
11 minutes from Zouk
10 minutes from F. Club
11 minutes from Attica
Book a stay at Robertson Quay Hotel.
Rates: From $105/night
Address: 15 Merbau Rd, Singapore 239032
4. Park Hotel Clarke Quay, $255/night – from 8 mins away  
Image credit: Hotels
At the Park Hotel Clarke Quay, you'll be lazing around with a cosy queen-sized bed, cushy armchairs, and full length windows with a poolside view. Alternatively, make use of the array of facilities, including a gym and computer workstations.
Image credit: @minimikk_
Take the time to chill at the pool – lie on the sunbeds for a healthy tan, or lounge around the jacuzzi with your friends. Alternatively, recline in a poolside cabana with bae, before heading off for a night of intense clubbing.
P.S.: The check-out time here is one hour later than most hotels at 12 noon, meaning you can take a bit more time to collect yourself from the previous night's headbanging before leaving.
10 minutes from Zouk
8 minutes from F. Club
9 minutes from Attica
Rates: From $255/night
Address: 1 Unity St, Singapore 237983
Book here
– Near Altimate –
Raffles Place's VIP club Altimate takes getting high to another level – as a skyscraping rooftop nightclub on the 61st level. We've picked out some classy and artsy hotels to match the exquisite vibe of the club.
5. Champion Hotel City, $86/night – 7 mins away 
Image credit: Champion Hotel
Champion Hotel City is refreshingly designed with flower prints etched on the wall and cushions with leafy patterns. The lobby will have you look like you've stepped into a cosy home, with vibrant house plants and rattan furniture.
If you want to get into the clubbing mood with a private jamming session, each room is geared up with a dock station for your phone so you can blast your favourite tunes.
Image credit: Champion Hotel
Rates: From $86/night
Address: 37 N Canal Rd, Singapore 059293
Book here
6. Hotel Clover The Arts, $112/night – 7 mins away
Image credit: @alekseybatishev
If a hotel's exterior is covered in a mural of a cascading waterfall and huge butterflies – then you'll know the interior's gonna be just as artistic. Every room at Hotel Clover The Arts has a different custom decor on its walls, from bright parrots and sunflowers to swimming orcas.
Image credit: Hotel Clover
Head up to their roof terrace garden to enjoy a view of Marina Bay – bring some drinks up for your own rooftop bar pre-drinking experience before going clubbing.
Image credit: Hotel Clover
Rates: From $112/night
Address: 58 South Bridge Rd, Singapore 058689
Book here
7. The Southbridge Hotel, $76/night – 10 mins away
Image credit: agoda
The Southbridge Hotel has got the modern chic aesthetic down pat, with wall paintings of wine glasses to dark wood furnishing.
Image credit: agoda
If you want to skip the awkward wait before the alcohol hits your system, get buzzed at the cosy pirate-themed Southbridge bar, with wine barrels for tables, housed within the hotel, with one – or a few – of its famous whiskies.
Rates: From $76/night
Address: 210 South Bridge Rd, Singapore 058759
Book here
– Near Bang Bang –
With no cover charges for both guys and girls, Bang Bang is a clubber's dream come true. Just walk right in the club and soak in its neon interior, glitzy diamond cages and mirror ceilings.
8. Hotel Kai, $104/night – 12 mins away
Image credit: @hotelkaisg
Besides having back support, every bed in Hotel Kai is adjustable – you can elevate parts of the bed with a remote control according to your preference, for a more comfortable sleeping experience.
Image credit: agoda
This hotel brings a quirky touch to space saving. With compact rooms without much space for a counter table, they've made cutouts in the walls – there is an alarm-clock-shaped hole for the clock and an iron-shaped hole for the clothes iron – and so on.
Rates: From $104/night
Address: 14 Purvis St, Singapore 188593
Book here
9. Amaris Hotel by Santika, $94/night – 13 minutes away
Image credit: Booking
A hotel with all the essentials, Amaris Hotel by Santika is a more affordable option to the ones even closer to Bang Bang. Though furnishings are kept to a minimum, you've still got the full-length mirror for making sure your outfit and makeup are looking fly before heading out that night.
Rates: From $94/night
Address: 21 Middle Rd, Singapore 188931
Book here
10. Hotel NuVe Heritage, $132/night – 13 mins away
Image credit: Hotel NuVe Heritage
Hotel NuVe Heritage has got rooms in pretty earthy tones – and the good news is, they don't skip out on the amenities either. Their beds come with plush mattresses and duck feather/microfibre pillows – so you'll be guaranteed a night of quality rest after a day out.
Pig out at their complimentary mini bar, or head down to the lobby for some free snacks, including buttery fish biscuits and colourful iced gems. They've got a coffee maker and Dilmah tea sachets in every room if you'd like a piping beverage.
Rates: From $132/night
Address: 13 Purvis St, Singapore 188592
Book here
– Near Kilo Lounge –
Kilo Lounge is perfect for those looking for a solid clubbing experience. With good music, sound systems and drinks, it's been highly praised by both casual and hardcore club-goers.
Equally cosy are these hotels, that'll make sure you'll be well-rested after a night of clubbing.
11. Hotel 1929, $108/night – 4 mins away
Image credit: Hotel 1929
Hotel 1929 is a quaint, cosy hotel which puts  de-stressing before anything – they use the soothing aromas of lavender and lemongrass to help guests relax. Room designs are modern and minimalistic, adding to that cool, chill vibe. Best of all, they've got a rooftop jacuzzi for you to loosen up at.
Rates: From $108/night
Address: 50 Keong Saik Rd, 089154
Book here
12. The Scarlet Hotel, $192/night – 4 mins away
Image credit: agoda
This gorgeous boutique hotel is as bold as its name – the rooms of Scarlet Hotel are decked out in jewel tones of gold and red and adorned with chandeliers. Each room has its own design, and every bed's headboard is one-of-a-kind too.
They've got an outdoor jacuzzi with lounge chairs for you to chill at.
Image credit: agoda
Since the hotel is located near Chinatown, stroll along the old shophouses for some delicious, affordable food, and take in rustic charm of the area.
Rates: From $192/night
Address: 33 Erskine Rd, 069333
Book here
13. Dorsett Singapore, $177/night – 8 mins away
Image credit: booking
If you're looking for a more luxurious stay, Dorsett Singapore has spring mattresses for a comfortable snooze in chic rooms, with wide flat screen TVs and a neutral-toned interior.
The hotel boasts a large outdoor swimming pool, so bring your swimsuits if you want to cool off!
Rates: From $177/night
Address: 333 New Bridge Rd, Singapore 088765
Book here
14. Orchid Hotel, $179/night – 4 mins away
Image credit: agoda 
Airy and bright interior, Orchid Hotel's rooms will ensure comfort and good rest. With the Deluxe Room (from $179/night), you'll get a double bed and a single bed. A generous dressing table sits beside the beds, so you can make sure that eyeliner is on fleek.
There are various facilities you can explore before you hop over to Kilo club – such as a sauna and an outdoor swimming pool.
Rates: From $179/night
Address: 1 Tras Link, Singapore 078867
Book here
Hotels near popular clubbing districts in Singapore
No one likes to stumble home in a drunken stupor and possibly disturb family members who are soundly asleep. With a comfortable hotel just a few minutes away from these hot clubs, you'll be able to get over the worst part of getting drunk – embarrassment.
And if you're one of those with metal livers who won't get drunk no matter what, there's now nothing stopping you from round 2 back in the hotel.
P.S.: If you're no stranger to these popular clubs and are looking for something different, check out this list of new clubs in Singapore. For more staycation ideas, read our article on new boutique hotels in Singapore.
A portion of this content may contain referral links to products. Our opinions remain our own.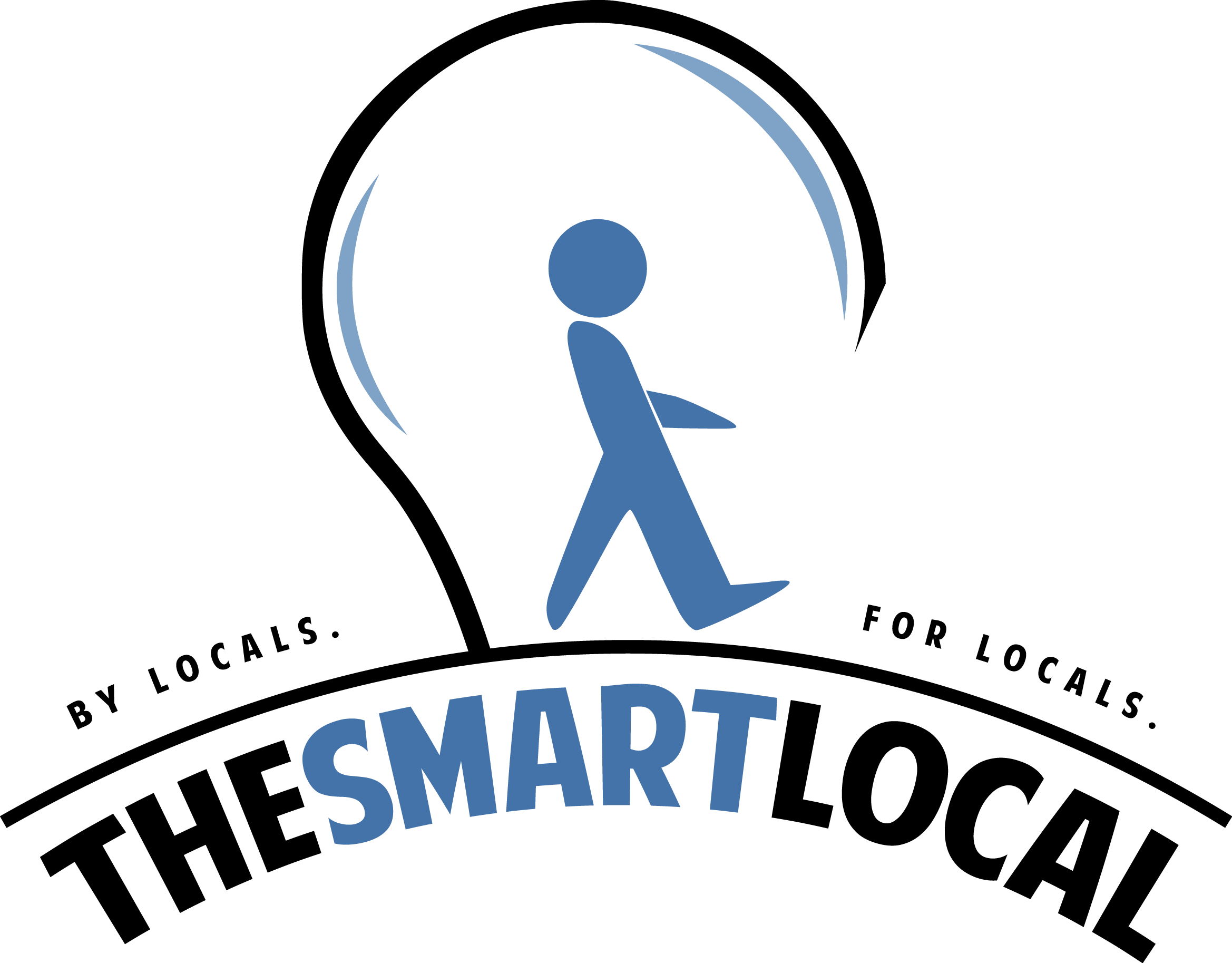 Drop us your email so you won't miss the latest news.