Staycation ideas in Singapore
---
As our to-do list continues to grow the older we get, a staycation has become the norm to take a vacation from school or work since we can't travel overseas quite yet. But when it comes to choosing the right hotel and serviced apartments for our well-deserved break, the endless possibilities can often make the planning process way more stressful than it needs to be.
To help you find the most ideal hotel or serviced apartment to kick back and relax, we sussed out nine staycation ideas that fit different travel personality types, so it'll be almost as if you're on foreign land. 
---
1. lyf Funan Singapore – affordable option for millennials
---

Some rooms are big enough to accommodate an entire family or friend group, so feel free to invite them over (subject to government safe distancing measures at any given time).
Image credit: TheSmartLocal
Many millennials aren't willing to splurge when it comes to travelling, preferring to work with a tight budget instead. But budget travelling doesn't have to mean motels or capsule hotels.
lyf Funan offers seven types of affordable apartment categories, with studios starting from $94++/night. Its common facilities of a communal lounge and social kitchen also encourage a co-living culture, so you can also make friends with fellow residents.

If those features aren't enough to draw you in, the hotel is also located right within Funan so you'll never run out of food and shopping options.
Address: 67 Hill Street, Level 4 Funan Mall, Singapore 179370
---
2. Somerset Bencoolen Singapore – for cultured museum hoppers
---

One Bedroom Deluxe Apartment at Somerset Bencoolen Singapore
Image credit: Somerset Bencoolen Singapore
Visiting museums while overseas is a great way to show your Instagram followers that you're #cultured, even if you don't quite know what is going on in the exhibitions – I'm guilty of this myself.
But exploring the many museums on our shores is truly a great way to better understand our history and culture. To get closer to all the action, stay at Somerset Bencoolen Singapore so you're just a 5-minute walk from the National Museum and a 10-minute bus ride from National Gallery. 

Room prices start from $121+/night for the One Bedroom Deluxe, and the hotel includes a rooftop swimming pool and gym so you can unwind after your day of museum-hopping. 
Pro tip: Don't forget to pack your bicycles and head down to the Bencoolen cycling paths right around the corner.
Address: 51 Bencoolen Street, Singapore 189630
Somerset Bencoolen Singapore website
---
3. Citadines Fusionopolis Singapore – for those who just want to nua indoors
---

One Bedroom Deluxe Loft at Citadines Fusionopolis Singapore
Image credit: Citadines Fusionopolis Singapore
If your idea of a great vacation includes enjoying some peace and quiet away from the hustle and bustle of city life, staying in a location that is more ulu would be your top priority.
Citadines Fusionopolis Singapore is located in Fusionopolis at one-north. While this place can be busy during the work week because of the offices located in the area, it tends to be void of people during the weekends so you can escape the crowds.
Apart from the luxurious and spacious loft rooms from 45SQM, this serviced apartment also has unique amenities like the self-serve Starbucks kiosk, outdoor fitness corner, and the continental grab-and-go breakfast station so you can indulge in some self-care on your staycation.
The One Bedroom Deluxe Loft starts from $175.50+/night and has floor-to-ceiling windows for you to soak in the surrounding views too.
Address: Symbiosis Tower, 3 Fusionopolis Way, Singapore 138633
Citadines Fusionopolis Singapore website
---
4. Ascott Orchard Singapore – for shopaholics that return with a full luggage
---

Studio Executive Suite at Ascott Orchard Singapore
Image credit: Ascott Orchard Singapore
Shopping is practically a national sport for Singaporeans, and we do this extra well when we're overseas. Hands up if you've had to sit on your full luggage brimming with new clothes and shoes just to zip it tight.
If you're all ready for a shopping-centric staycay in Orchard Road, then Ascott Orchard Singapore will be the most ideal for you. Its convenient location means you can maximise your shopping day by dropping off shopping bags at the hotel and recharge before setting off again. 
Not only are the rooms luxurious, but the atas amenities like a swimming pool and jacuzzi will also make you feel extra pampered. The Studio Executive Suite is priced at $175.50++/night.
Address: 11 Cairnhill Road, Singapore 229724
Ascott Orchard Singapore website
---
5. Ascott Raffles Place Singapore – for party-goers who only go back after 11PM
---
Cutler Suite (Studio) at Ascott Raffles Place Singapore
Image credit: Ascott Raffles Place Singapore
If you're the kind of person who likes to party while overseas, then you'll need a hotel that's near all the nightlife spots so you can avoid Grab surcharges. 
Ascott Raffles Place Singapore is conveniently located near Clarke Quay and Marina Bay, and with an array of bars within walking distance, this hotel makes returning to your room a lot easier. 
With an infinity swimming pool, restaurant and gymnasium available, the hotel has options for you to nurse that potential hangover the next day. Rooms are affordable for their sizes too, with the 48SQM Cutler Suite Studio priced from $208++/night.
Address: 2 Finlayson Green, Singapore 049247
Ascott Raffles Place Singapore website
---
6. Citadines Balestier Singapore – for family-oriented folks who like travelling as a group
---

Studio Premier Apartment at Citadines Balestier Singapore
Image credit: Citadines Balestier Singapore
Having a staycation and spending quality time with our families is always a good idea – especially since most of us are always busy with work or school. And if you're looking for a hotel that the whole fam can enjoy, Citadines Balestier Singapore is the spot for you.
Not only are there plenty of family-friendly amenities like the barbeque pavilion and children's water feature, the hotel is also pet-friendly so even your furkid can join in on the staycation fun.
Unlike what you'd probably expect for a mature estate like Balestier, the Citadines hotel is extremely modern and luxurious. The Studio Premier starts from $117+/night and also comes with a workspace and kitchenette.
Best part is, the apart'hotel is also near landmarks rich in tradition, like the Sun Yat Sen Nanyang Memorial Hall and Lam Yeo Coffee Powder Factory, so you can have an enriching family excursion exploring the area. With plenty of food options nearby like Whampoa Food Centre and Wheeler's Yard as well, even the picky eater of the family will be satisfied.
Address: 207 Balestier Road, Singapore 329683
Citadines Balestier Singapore website
---
7. D' Hotel Singapore – for Instagrammers who hunt down chio cafes
---

Deluxe King room at D'Hotel Singapore
Image credit: D'Hotel Singapore
If your Instagram feed morphs into a pictorial menu every time you travel, you're probably one to prioritise cafes on your travels and experience a rush of serotonin upon spotting aesthetic cafes.
To help you channel the same excitement right here on our Little Red Dot, D'Hotel Singapore is the place to book. Located in the heart of Tiong Bahru a.k.a. cafe heaven, you'll be able to visit all the cafes in the area like Merci Marcel and Forty Hands. Plus, with the hotel's close proximity to all these cafes, you can siam their usual crowds by heading down during non-peak periods.

Forty Hands is a popular brunch spot in Tiong Bahru
D'Hotel Singapore's Deluxe King room starts from $135++/night and the hotel has a fitness corner and laundry services.
Address: 231 Outram Road, Singapore 169040
---
8. Citadines Rochor Singapore – for those that seek night markets & street food
---

Studio Executive Apartment at Citadines Rochor Singapore
Image credit: Citadines Rochor Singapore
If you're always looking for bargains and street food when exploring a country, then a staycay at the happening area of Rochor might do the trick. 
For a night market experience, Citadines Rochor Singapore is the perfect hotel to stay at because it's close to a ton of late-night food stalls. From Rochor Original Beancurd to Hock Prawn Mee just around the corner, you'll never run out of local food to try. Plus, it's just a 10-minute walk to Bugis Street market.
All the apartments at Citadines Rochor Singapore are minimalist serviced apartments and booking a studio will cost from $108++/night. A true home away from home, the hotel also has a common laundrette, outdoor swimming pool, a fully-equipped gym and residents' kitchen available for use.
Address: 2 Serangoon Road, Singapore 218227
Citadines Rochor Singapore website
---
9. Citadines Mount Sophia Singapore – for nature lovers who squeeze in walks & hikes
---

Studio Apartment at Citadines Mount Sophia Singapore
Image credit: Citadines Mount Sophia Singapore
While Singapore is dubbed "The Garden City", most of us have probably gotten sian of walking through Botanic Gardens and Macritchie Reservoir by now. 
But since we can't travel and explore Mother Nature overseas, the next best thing is to look for underrated parks in Singapore. For a refreshing nature experience, staying at Citadines Mount Sophia Singapore can help you achieve this.
With the serviced apartment being within the vicinity of Fort Canning Park and Mount Emily Park, you can drop by these less popular enclaves of nature during your stay for a breath of fresh air – literally.
Citadines Mount Sophia has spacious Studio Apartments from $120+/night. Facilities like an in-room work area, and business lounge also makes this "apart'hotel" ideal to squeeze in last-minute work. 
Address: 8 Wilkie Road, Singapore 228095 
Citadines Mount Sophia Singapore website
---
Book your next staycation with Ascott Singapore
---

Image credit: lyf Funan
Staycation ideas in Singapore don't have to be boring and there are all sorts of new things to discover – even as locals. Choosing a right location is crucial if you want to make the most out of your staycation, and depending on what you're looking for, Ascott Singapore has plenty of properties for you to consider. 
They've also partnered up with Monster Day Tours to offer free walking tours in the area of your hotel booking, for all bookings received. This will open your eyes to hidden gems that you would have otherwise never known about – even as a Singaporean.
As Ascott's way of rewarding new member sign-ups, sign up for a free Ascott Star Rewards (ASR) membership with the referral code "TSLMAY2021" to receive a sweet 40% discount e-voucher for your next stay in Singapore.
Whether you're in search of a stay closer to all your favourite cafes, or simply want to chill indoors, Ascott's hotels and serviced apartments have something for everyone. 
---
This post was brought to you by The Ascott Limited.
Cover image credits (L-R): Ascott Orchard Singapore, @tiongbahrubakery, CapitaLand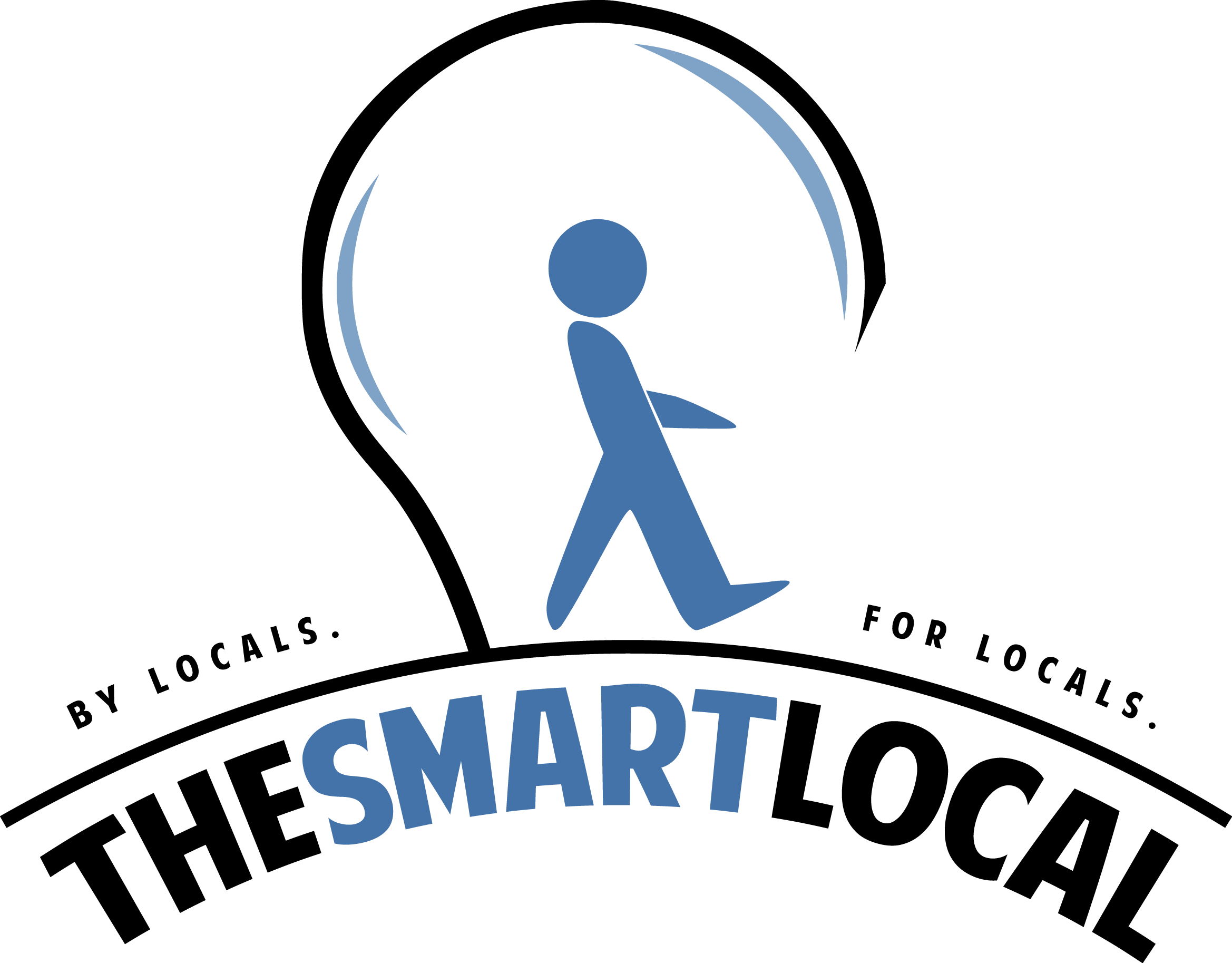 Drop us your email so you won't miss the latest news.