Sentosa's hidden gem
Staycations have always been my attempt to console myself when all my friends were flying to faraway places. Unsurprisingly, they never really seemed to make the cut. One glance out of the window, and the familiar skyline only served to remind me exactly where I was.
My stay at Sofitel Singapore Sentosa Resort & Spa was a whole different ballgame.
Stepping out of the (free) shuttle bus from VivoCity, from the moment my feet hit the hotel lobby, I couldn't even recognise where we were.With such a strong 'overseas' atmosphere, it was no wonder that I had to constantly remind myself that I was merely 30 minutes away from home.
Here are 10 reasons why a staycation here is basically a holiday in itself.
1. It's in a part of Sentosa you've never even seen before
As a self proclaimed local beach veteran, I initially thought there was no way the hotel could be thaaat big, having never seen it on my numerous trips to Sentosa.
I was obviously proven wrong. Not only do the photos do the place absolutely no justice, but if you weren't already wowed by the exterior, you have to check out the inside – it's about the size of 25 football fields!
Are these chandeliers amazing or what?! Even the check-in counter is incredibly grand. Clearly, Sofitel Singapore Sentosa is not one to bow down to "less is more".
2. You can take your vacation #OOTDs at the numerous instaworthy backdrops
If it isn't on Instagram, did it even happen? Everyone knows a vacation isn't brag worthy unless you've got the photos to prove it – I know I'm not the only one who immediately scouts out the most instaworthy locations for a mini photoshoot, especially when I'm overseas.
At Sofitel Singapore Sentosa, I was spoilt for choice. With French décor inspired by famous Parisian garden, the Jardin du Luxembourg, amazing chandeliers and fountains are scattered throughout the hotel, ready for us to pose with.
My favourite part however, was the fusion of modern furniture with colonial style architecture, keeping the place from sporting a dated feel. The decor is also crazy detailed, so don't forget to look out for dainty goldfish on the lamps, and orchids at your feet.
3. There are pools and daybeds EVERYWHERE
So many hotels sport a generic condo-esque swimming pools, that many couples give them a miss. However, the pools in Sofitel Singapore Sentosa are so inviting that even if you don't want to get wet, you'd definitely at least want to snap some pics at their ultra chic day beds.
The cocktails weren't the most potent, but they still made for a refreshing drink and a cute poolside picture.
The pool can get a little crowded especially in the late afternoon – aka perfect outdoor timing. But for that breezy resort vibe? Totally worth it. Lucky for us, all we had to do was sneak off to our villa's very own pool for a little more privacy.
And if these aren't enough pools for you, don't fret! Sofitel's in-house spa, So SPA, boasts a ton of other outdoor features (find out more at #5) – you're bound to find one that you love.
4. You'll eat like European royalty
Now, in typical Singapore fashion, the food is often a deal breaker. I'm quite picky when it comes to food, but was pleasantly surprised by the selection available at Sofitel Sentosa Singapore.
Kwee Zeen
The buffet spread at Kwee Zeen offered the usual international spread, with a few highlights, such as the bread and cheese counters, each featuring an extensive selection.
What really set their buffet apart was the dessert selection. Chocolate fondue for every meal of the day? YES PLEASE!
As I casually finished my second DIY ice-cream sundae, the in-house pastry chef brought over a platter of the daintiest handmade chocolates. They were almost too pretty to eat. Emphasis on "almost", which translates to "I might have eaten half of them because they were just that good".
I then spotted a detox juice counter, and immediately felt a little less guilty about my indulgences.
Kwee Zeen
Buffet Breakfast: $35++ per adult | $18++ per child (aged 5 to 11 years old)
Magnifique Sunday Champagne Brunch (Sundays, 12.30pm to 3.30pm): $168++ per adult (with free flow Taittinger Champagne, wine and non-alcoholic drinks) | $138++ per adult (with free flow soft drinks and juices) | $58++ per child (aged 5 to 11 years old) (with free flow soft drinks and juices)
Rotisserie Buffet Night (Fridays and Saturdays, 6pm to 9.30pm): $68++ per adult | $34++ per child (aged 5 to 11 years old)
The Garden
For those looking for a healthier option, head over to The Garden. The food here is not only gorgeously plated, but also really delicious. The best part? It's way more affordable than you'd expect.
Trust me, this was the first time I'd seen salad that looked this good.
Fresh and perfectly seasoned, the Tuna Tataki ($16++) was the true MVP of the meal.
The mains were both refreshing and light, and extremely flavourful. The Slow Cooked Chicken Breast ($28++)and the Wasabi Miso Glazed Chilean Sea Bass ($38++) were only about 450 calories each!
LeBar
The afternoon tea at LeBar is one that you cannot miss. With views that overlook the pool, you can opt for the Afternoon Tea à la Française ($80++ for 2 pax) and feel like a total tai tai as you get served afternoon tea in a musical box.
The Paris feels are real.
5. Their spa is one of the biggest and best around
I know what you're thinking. Every hotel has a spa, so what's the big deal? First of all, let me point out that this is the world's largest So SPA with a total area of 6,000 square metres, where local and French massage techniques are used. Think Thai massage, with added class.
They have a wide range of massage packages that range from $100++ to $600++, depending on your tastes. And if you sign up for any of their packages (with minimum of 1 hour treatment), you'll get access to their other outdoor spa garden facilities for free, including the mud pool, meditative labyrinth, and galaxy steam rooms!
The coolest feature you have to try out is the float pool, because which other spa has a fricking waterfall?! Yes, you heard right. A waterfall, complete with adult-sized floaties definitely sets the spa experience at So SPA apart from your typical local spa.
One other feature I noticed was a "Women's only" pool area. Like I said, pools for literally any occasion. For my self conscious ladies out there, this is where you can drop the towel and rejoice! Enjoy a girly afternoon of pampering and relaxation, sans the unwanted eyeball attention.
6. You have the beach right at your backyard
If you're more of a beach girl like me, you'll be pleasantly surprised to find that a secret path to Tanjong Beach from Sofitel Singapore Sentosa! Though less well-known than its siblings Siloso and Palawan, Tanjong Beach is also the most tranquil beach, making it perfect for some quiet time.
Simply follow this trail from the main pool area at Sofitel Singapore Sentosa. When you reach the bottom of the stairs, turn left!
Once you're there, take as many pictures as humanly possible. We timed our trip down at about 6, so we could catch the evening sun at its best.
7. You'll get chauffeured around in a buggy at all times
Unless you play golf for a living, most of us don't really get to ride around in buggies all day. At Sofitel Singapore Sentosa, we were constantly pampered by simply getting chauffeured around everywhere.
I remember rejecting the buggy the first time they offered it as I could practically see the villa from where I was standing. How naïve of me to reject this wonderful contraption without having tried it. One ride later, I learnt my lesson. When you're offered a buggy, always respond with, "If you insist."
If you'd rather travel around free and easy, you can even rent a bike for free! You can ride the bikes out to the beach if you'd like.
8. Dine with a view that isn't your typical SG skyline
I'm a sucker for gorgeous views. Pair that with a fancy dinner and I'm sold. There is literally no better way to end the day other than dining at the ilLido at the Cliff. Yes, this is the Cliff that has hosted many a proposal due to its perfect ambience!
All the pastas at ilLido are homemade, and served perfectly al dente. If pasta were students, the Pappardelle with Smoked Pork Jowl & Almond Sauce ($30++) was the valedictorian. On one hand my diet cried out "carbs!", but on the other hand, this meal was totally worth a cheat day.
If you're not up to splurge on a full dinner, at the very least grab some drinks. The romantic experience is absolutely worth it.
9. Snuggle with someone special at a movie under the stars…
Like many other Singaporeans, I remember my first ever date sitting in a cramped movie theatre, spending the entire movie trying to figure out whether laying on my date's shoulder was appropriate.
Relive those cute memories, but levelled up. For all my bros out there, this will definitely get you the nod of approval, and is SO easy to execute. All you have to do is let the counter know, then get yourselves down to the pool.
Tip: The screenings are only on Friday and Saturday nights and are subject to the weather, so check the weather forecast before planning.
10. … Or in the softest bed EVER in your private villa!
If humidity and lounge chairs just aren't your thing, or if the weather's being unreasonable, snuggle up under the covers and enjoy a movie in your very own private villa!
The villa is really spacious, so large groups of friends or families can all stay together, rather than getting split across different rooms. Plus you'll get your own private pool!
PS: I hear tons of celebrities have stayed here, so you're essentially living like a star if you book a stay here!
BONUS POINT: THERE ARE PEACOCKS EVERYWHERE
These beautiful creatures are harmless so don't hurt them unless you want to incur a huge fine.
Peacocks are everywhere in the compound, and have the freedom to go wherever they like in the hotel!
Bonus points if you snap a photo of one of them preening!
A holiday without leaving home
Sofitel Singapore Sentosa Resort & Spa is truly a hidden gem many Singaporeans have yet to discover. The ambience is really like travelling overseas, without any of the hassle. With the constant pampering and abundance of activities, all you'll need to bring to Sofitel Singapore Sentosa Resort & Spa is yourself.
If you're planning to book a staycation, take advantage of their Super Advance Saver! Simply book 15 days ahead of your preferred stay period and enjoy up to 20% off the Best Flexible Rate! Alternatively, book their Prestige Suite or Prestige Family Suite under the Magnifique Suites promotion and enjoy 30% off Best Flexible Rate! Find out more about their promotions here.
Super Advance Saver Promo
Price: Starts from $328++ per room per night
Magnifique Suites Promo
Price: Starts from $455++ per room per night
Website: sofitelsingaporesentosa.com
Facebook: facebook.com/sofitelsingaporesentosa
Instagram: @SofitelSingaporeSentosa
Address: 2 Bukit Manis Road, Sentosa, Singapore 099891
Tel: 6708 8310
Email: H9474@sofitel.com
---
This post was brought to you by Sofitel Singapore Sentosa Resort & Spa.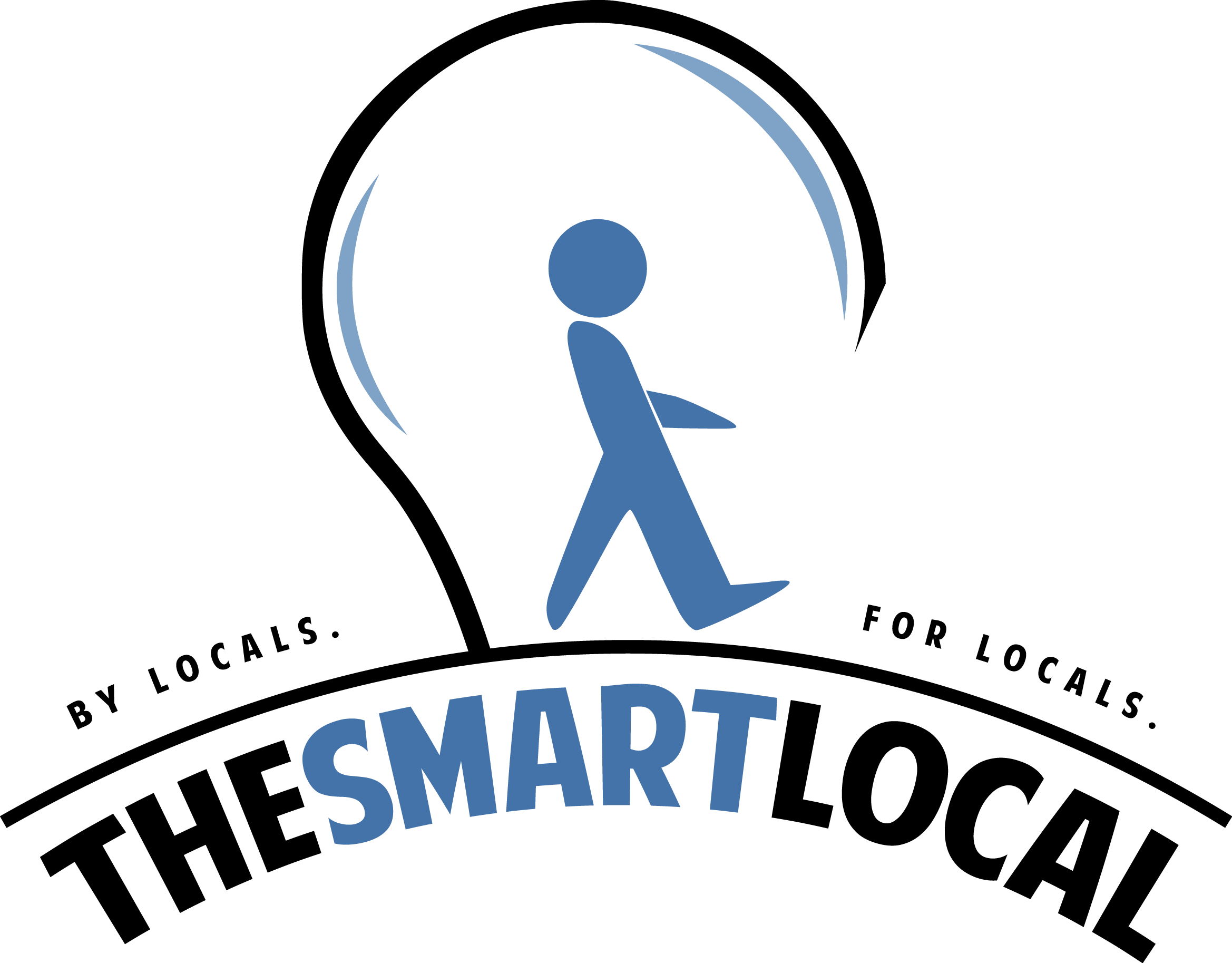 Drop us your email so you won't miss the latest news.