Time to level up! 
If the first thing that comes to your mind when you hear the world 'guild' is MapleStory, perish the thought. In medieval times, a guild was an association of craftsmen or merchants – basically, a club of sorts for people from the same profession.
Today, guilds take many forms, from unions to clubs, but their function remains the same – to gather like-minded individuals to share their knowledge.
The great thing about joining a guild is that they often provide workshops, classes, and networking opportunities that will build you up as a person. Whether it's pulling off a cool parkour stunt, or learning how to make speeches without stumbling all over your words, they're places where you learn, grow and become a better you.
Looking for a guild that'll let you 'level up' in life? Here are 14 to get you started.
1. Guilds for Runners
Running is the easiest form of exercise, and you can do it almost anywhere, whether in your office gym or around your HDB estate. But running is often a solitary activity, and it can be hard to find like-minded individuals to join classes or races with.
If you're looking for that extra push, check out Running Guild! From regular interval and circuit training sessions, to workshops and clinics on proper training and techniques, Running Guild gives you all the resources you need in your running journey. They also organise their own events, like relay races and ultramarathons, because variety is the spice of life.
No matter what kind of runner you are, they've got something for you. Run baby, run.
Check out their website here!
2. Guilds for Entrepreneurs 
Want to start your own business, but struggling with resources? Fear not, because Action Community for Entrepreneurship (ACE) has everything you need to get your fledgling startup off the ground.
They have partners in various sectors such as biomed, technology and finance and accounting. They've also got mentoring programmes and networking events, allowing you to interact with fellow entrepreneurs, venture capitalists, and startup experts. Heck, they even manage office spaces you can rent when your organisation gets too big for working out of your HDB flat – everything you need to help your business grow.
Plus, under ACE's Memorandum of Understanding with NTUC, entrepreneurs under ACE can tap on the experience of retired/retrenched PMETs who are part of NTUC's U Associate network and get mentorship opportunities.
3. Guilds for Parkour Enthusiasts
Ever wanted to scale walls and leap over railings like someone out of an action movie? If yes, there are many parkour communities in Singapore that'll teach you how to do just that. Parkour combines speed, flexibility and technique, and it's something that works out your entire body. Plus, you can't deny the adrenaline rush that comes with pulling off a cool stunt.
Whether you want to learn the basics of parkour or are looking for a space to strut your stuff, you'll definitely find what you're looking for.
There are several parkour communities in Singapore to check out, but here are two to get you started – A2 Movements has a dedicated Free Runner Lodge for practice sessions, and Superfly Monkey Dragons offers various class locations all over Singapore.
4. Guilds for Craft Beer Lovers
Beer is the third-most popular drink in the world, and is a timeless favourite with our local kopitiam uncles.But if your tastes run a little more sophisticated than Tiger and Heineken, join Singapore's very own Craft Brew Club.
Aside from sampling unique craft beers, there are a ton of events that happen every month that'd make any beer-lover jump for joy. With keg parties, homebrew showcases, and even brewery tours, it casts a whole new light on the beer arena. Find out what beers pair best with your favourite food, or prove your worth as a true connoisseur by getting certified as a Beer Judge!
Check out their Facebook for more information.
5. Guilds for Musicians
If music is your bread and butter, the Musicians Guild is one club you definitely need to be a part of. Founded in 2015 to give musicians in Singapore support in both their professional and personal lives, the guild provides numerous services, from legal advice to a job database that helps musicians find gigs. There are tons of benefits that come with being a member, like exclusive insurance policy rates and networking events, so it's certainly worth looking into!
Even if you're not a musician, the guild is handy as well. Looking for some live music at your event? Simply post a job ad and tap into their database to find a musician. It's as easy as that.
Check out their website to find out more!
6. Guilds for Communicators/Public Speakers
Words carry a lot of weight. Making speeches and talking to people is just part-and-parcel of our human existence –  we can't all be hermits, you know. Plus, it's undeniable that effective communication is important in our daily lives. It's not just about speaking – it's about listening too!
If you've found yourself struggling to get your message across, or grappling with a chronic case of stage fright, the Toastmasters have a history of helping people like you. With workshops, networking opportunities, leadership training and chances to practice your presentation skills in front of real audiences, you'll transform into a confident speaker in no time.
There are many Toastmasters clubs in Singapore, but here's the Toastmasters Singapore website for more information!
7. Guilds for Motorcar Enthusiasts
Gotta go fast! If you have a need for speed like something out of Tokyo Drift, the Singapore Motor Sports Association (SMSA) is the place for you.
Whether you race a car, a kart, or a motorbike, there are a ton of racing events for you to get involved in. SMSA is a way for you to find fellow racers and a community, as well as to find racing events both local and abroad to put the pedal to the metal. Don't worry – all their races are 100% legal, and they have medical staff on hand in the event of any unfortunate accidents.
Wanna make like Lightning McQueen? You'll feel right at home here.
Check out their website to find out more.
8. Guilds for Singles to find love
If all you ever do on Tinder is swipe left, and if OkCupid has become 'Not Ok Cupid', the search for your one true love seems almost futile. If you're running out of places to look for you beau, why not let the gahmen help you?
The Social Development Network (SDN) is a platform for singles to mingle in Singapore, with events, online chat rooms, personal ads, and even a 'Dr Love' to answer any questions you have about matters of the heart. From pilates classes to group dates over drinks, it's also a good platform to get out of your shell and meet new people.
Who knows, you might just lock eyes with your lifelong partner while in the midst of a side plank.
Find out more about the SDN here!
9. Guilds for Gamers
E-sports is now a thing, as proven by my colleague Thomas, a professional gamer. But it's a field that's often overlooked, and not everyone takes it seriously. If you're a gamer looking for local tournaments to join or a community to get involved in, the Singapore Cybersports & Online Gaming Association (SCOGA) is a great resource!
One of their iconic events is the annual Campus Game Fest, the biggest internet party for youth in Singapore. Covering everything from cyber wellness to creative new projects, it's got something for everyone, whether you're a casual gamer or a seasoned pro. Plus, if you've got the opportunity to represent Singapore at overseas e-sports tournaments, but don't have the financial capacity to do so, SCOGA has grants you can apply for!
As the average lifespan of a professional gamer is 5-6 years, SCOGA is also working with NTUC to help gamers with alternative career options. SCOGA and NTUC are also exploring using wargaming as a teambuilding tool to improve group dynamics in organisations. No more boring bonding games!
Find out more about SCOGA here.
10. Guilds for Marketing Professionals
The marketing world is one that's constantly changing and developing, and advances in technology mean that the ways advertisers can reach out to their markets are so numerous, it boggles the mind. If you're working in the marketing industry, the Institute of Advertising, Singapore (IAS) is the place to be.
The advantages of joining IAS include networking sessions with other industry players and talks and workshops on the latest developments, such as managing unreasonable client requests. It's a great way to keep yourself updated of all the comings and goings in the advertising world. You'll also get exclusive invitations to advertising and marketing awards in Singapore, like the Effies and Hall of Fame.
Find out more on their website!
11. Guilds for Motorcycle Lovers
Vroom vroom! If motorcycles are your vehicle of choice and going for rides on your bike fills you with glee, a motorcycle club is the place for you.
Meet up with like-minded individuals who love their bikes as much as you do, and find a community that'll share their knowledge and conduct workshops on how to be a better and safer rider. Most of these communities also arrange regular roadtrips up to Malaysia and Thailand, and even opportunities to ride your bikes in countries like Australia and the Philippines.
Most motorcycle clubs in Singapore are local chapters of larger organisations, like the Mad Dog Motorcycle Club and the BMW Motorcycle Club, but we also have local clubs like the Storm Riders. And if you're a lady rider looking for a community of fellow female motorcyclists, there are a few all-women clubs in Singapore, such as the Sheriders Chapter.
12.  Guilds for Stargazers/Astronomers
"Singapore can see stars meh? Siao ah!" If hearing this discouraged your star-seeking ambitions as a child, you'll probably be glad to know that it's 100% untrue.
Despite all evidence to the contrary, being able to witness a lunar eclipse or spot planets is entirely possible in Singapore! All you need is the right equipment, and fortunately for all stargazers, there are plenty of clubs in Singapore you can join to witness the wonders of space.
There's at least one club in each region of Singapore, and it's a brilliant place for a first-timer to find out more about the wonders of astronomy. You'll meet like-minded folks, and get hands-on time with a telescope!
Find out more here!
13. Guilds for Budding Photographers
Having a beautiful Instagram feed is #goals, and it begins with having a good photograph. Whether you're a casual photographer or one who dreams of working for NatGeo, joining a photography club will help sharpen your skills behind a camera.
From learning the fundamentals like aperture and shutter speed to experimenting with editing software and techniques, photography clubs have workshops that cater to all levels of ability. It's also a great place to find like-minded folks, as well as a useful platform to buy and sell secondhand equipment.
Much like astronomy clubs, there are several photography clubs in Singapore, so find one that suits your needs! There are general platforms, like ClubSNAP and Ministry of Photography, but there are also specific interest groups, such as the Nature Photographic Society.
14. Guilds for Financial Planners
Jessie J sang that it's "all about the money", and she wouldn't be wrong. Money is an important part of our lives, and we need to manage it carefully in order to make the most out of it.
But instead of just leaving your money in the bank where the interest is sometimes not worth your time, why not make your money work for you? Investments are a source of passive income that can make your money grow exponentially, and you can manage it all from the comfort of your home. In fact, you can even make a living out of being a financial planner!
If you have 3-8 years of experience and want to move on to the next stage, you can get training in the key areas of financial management, business management, leadership and risk management from CPA Australia's Finance Operations Development Programme.
Other guilds for financial planners include the Financial Planning Association of Singapore (FPAS) and Insurance and Financial Practitioners Association of Singapore (IFPAS).
Join the club
These are just some guilds you can join in Singapore to up your game in life, but there are many more to discover.
Guilds are important in the sense that they provide a community for you, a gathering of people with similar ideals and an exchange of knowledge that betters everyone. While most guilds are professional ones, there are plenty that feel more like a CCA than anything else, filled with fun and friends.
By providing training, resources, and in some cases, even insurance and legal services, guilds give people the confidence to take risks and try new things, allowing them to grow. It's also a great way to build up a network and interact with other people.
Plus, many of these professional guilds have links to NTUC, creating learning pathways that combine the best of both worlds. These guilds, which work closely with NTUC to develop programmes specific to industries such as engineering and finance, are known as U Associates.
Members of U Associates and NTUC benefit from cross-sharing of resources and joint programmes developed to help professionals get a leg up in their careers.  As you learn and hone new skills, you become a greater asset to your company, and you become a more well-rounded individual with incredible ability.
If you're looking to upgrade yourself and 'level up' in life, much like we used to do in MapleStory when we were younger, join a guild today! You'll learn a lot, grow as a person, and set yourself on the right track for the future.
Will you join a professional guild to level up your career?
---
This post is brought to you by the Labour Movement to help professionals level up in their professional and personal development.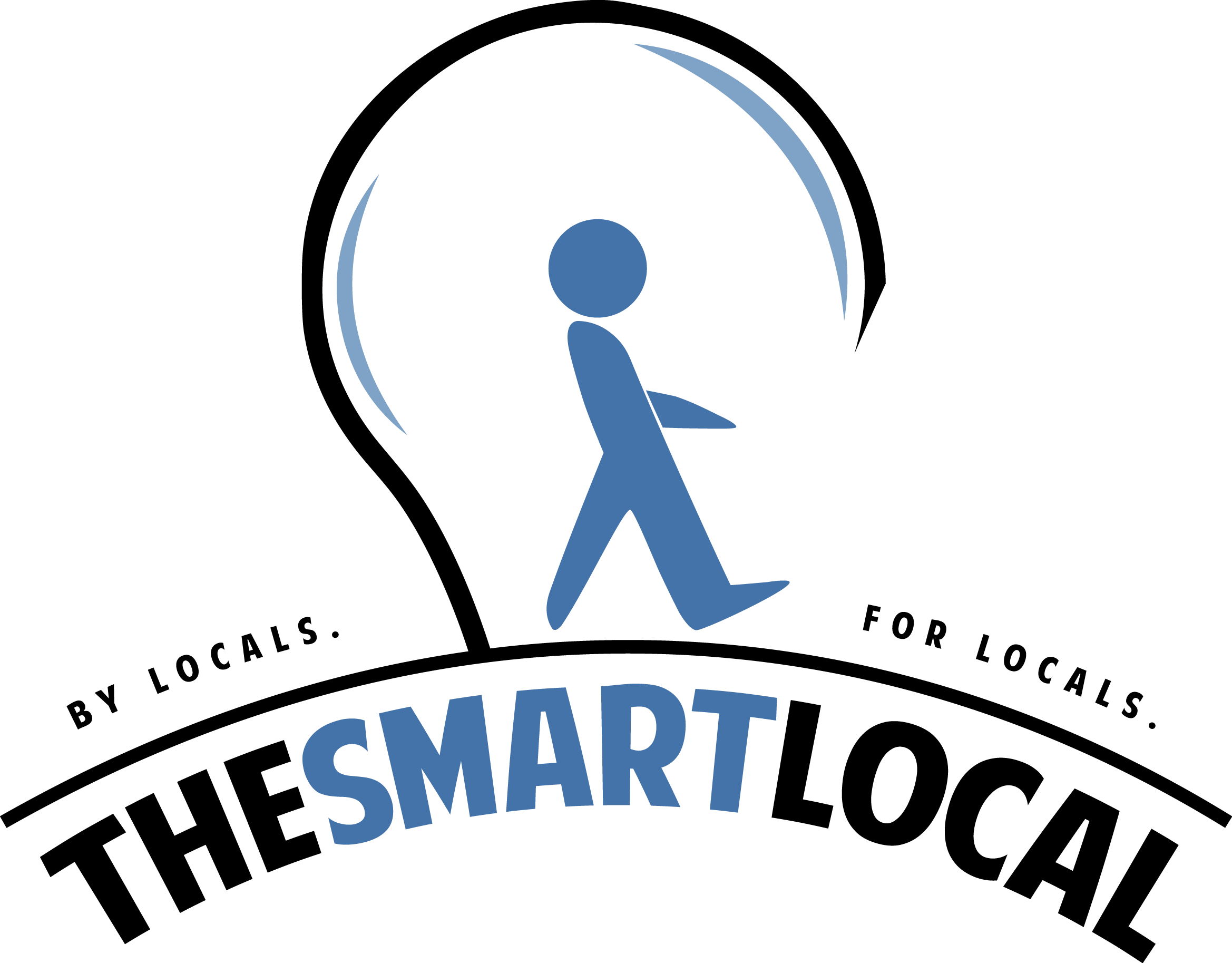 Drop us your email so you won't miss the latest news.