Science Degree jobs that pay well
If you were to ask me if you should chase your passion or find a job that you'd enjoy, my answer would always be the same. Be greedy. Find something that gives you the best of both worlds. This is your career we're talking about. It's going to affect you EVERY SINGLE DAY for the rest of your life. Life doesn't always have to be one big compromise.
And if your passion lies in the life sciences, I've got good news for you buddy. Contrary to popular belief, a degree in the life sciences doesn't render you to a life of washing test tubes. This is particularly so if you get real, hands-on experience at life science laboratories in the course of pursuing your studies. Donning a lab coat can be just as financially rewarding as suiting up.
So if your passion doesn't lie in business, finance, or marketing, here are 10 high-paying jobs you can consider venturing into with a life science degree.
1. Biomedical Engineer
What do Iron Man, Darth Vader and Heather Mills have in common? They all owe their prosthetic limbs to biomedical engineers.
Biomedical engineers may not be superheroes. But they come pretty close. Whatever device you work on will have a profound effect on its user. So put your degree to good use by engineering inventions that can make a world of a difference to people's lives.
You'll be hard pressed to find a more meaningful job out there.
You can make this happen too!
Average Salary: $3.4k/mth
2. Research Scientist at A*Star
This one's a no-brainer. Stepping into the field of research should be an obvious career choice for anyone with a degree in the life sciences. What may not be so obvious though, is just how lucrative a career in research can be.
As part of a world-class research team, you'll get to work alongside some of the country's brightest minds. Maybe your team will be the one to find the cure for cancer. Or perhaps you'll discover the solution to end droughts and famines. Regardless of where your research career takes you, the world is your oyster and the possibilities are endless.
So do your country proud by being at the very forefront of Singapore's drive to transform itself into a research and development hub.
Average Salary: $5.2k/mth
3. Food Technologist
Imagine having a job that marries your love of food and your passion in technology. Well, imagine no more because such a dream job actually exists.
As a food technologist, you're the person that ensures that people don't get hit by severe bouts of diarrhea. Apart from ensuring quality control, you'll also get the chance to develop innovative new foods and flavours. The best part of the job? Definitely all the food tasting you'll get to do as part of "work"!
Average Salary: $3k/mth
4. Pharmacist

Source
If you have a passion for helping people get well but becoming a doctor doesn't really appeal to you, becoming a pharmacist might just be your calling.
When you're a pharmacist, you're not just the person behind the counter.You're the light guiding a sick person on their road to recovery. Apart from being responsible for giving out prescription drugs, counselling patients will also become part and parcel of your job.
This is a job that values technical expertise, strong organisational skills and a discerning eye. So if you've got all three, this is the job for you.
Average Salary: $3.2k/mth
5. Microbiologist
If lab sessions were your favourite part of your schooling years, don't despair too much over your impending graduation. Your days of squinting through a microscope aren't over just yet.
Delve into the world of microorganisms and study how you can exploit them to make the world a better place. From fighting infections to solving the current climate change crisis, the potential that microbes can have on the world is astounding.
So forget Superman or the Avengers, microorganisms are the true superheroes of the world.
Average Salary: $3.2k/mth

6. Medical Writer
A wise man once said that the pen is mightier than the sword. If you agree with that wise man, this is the job for you.
Combine your flair for writing with your passion in the sciences by becoming a medical writer. As a medical writer, you'll have to possess the scientific know-how and the editorial prowess to transform complex scientific jargon into information that anyone will understand.
It's a niche profession in Singapore, so if you do nab a medical writing role, you'll be laughing all the way to the bank.
Average Salary: $4.8k/mth
7. Chemist
No, chemists don't spend all of their time staring at the periodic table.
Becoming a chemist doesn't just require you to know the difference between Co and Ag. You'll need to be able to develop research methods, analyse test results and prepare research reports. But possessing the technical expertise isn't enough – you'll also have to be able to work well with others in a team.
Average Salary: $3.4k/mth
8. Product Development Manager
Companies are always looking for the next big thing. And you might just be the person to bring it to them.
As a product developer, you'll be tasked with developing innovative products that people are prepared to queue overnight for. You'll need to conduct market research, spot trends before they happen, and design cost effective products that'll set the market on fire. Yes, this job is no walk in the park. It will probably stress you out a fair bit.
But I'm a firm believer in the saying that if you aren't stressed in life, it means you're not pushing yourself hard enough.
Average Salary: $6k/mth
9. Research Fellow at NUS
This role may require a fair bit of prior work and research experience, but the payoff will be oh so worth it.
As a researcher in one of the world's top universities, your responsibilities are wide and varied. You'll need to secure research grants, draft out scientific reports and also give the occasional lecture. This entails that not only do you need to really know your stuff, you'll need to possess strong communication skills too.
On the bright side though, at least you aren't confined to a laboratory all day long!
Average Salary: $4.7k/mth
10. Polytechnic Lecturer
If donning a lab coat every day doesn't sound very appealing to you, don't give up on that life science dream just yet. A career in academia might just be what you've been looking for.
With a lecture theatre packed with young minds under your charge, you'll have the all important task of nurturing the future of Singapore. Impart your wisdom to your school's budding scientists and mould them into model citizens Singapore will be proud of. In addition, you'll also get the opportunity to develop the curriculum and even introduce new and exciting courses to your campus.
So if playing an integral role in shaping Singapore's youths sounds like something that's up your alley, then try your hand at being a polytechnic lecturer.
Average Salary: $4.8k/mth
Get your Life Science Degree at PSB Academy
The R&D industry is booming in Singapore, with over 30 of the world's biggest biotech companies choosing Singapore as their home base. With so much foreign investment pouring into our city-state coupled with Singapore's newly established bilateral ties with Australia, there has never been a better time than now to jump onto the life science bandwagon.
If these jobs appeal to you, you'd definitely want to consider an education that gets you industry-ready and relevant – textbooks alone can only get you so far. Clocking in sufficient time in a true-to-life biology lab during your course, for example, would arm you with the practical experience that real-world working employers want.
Having a full fledged laboratory on campus means that no imaginative simulation would be needed for you to get your hands on testing, experimenting and – you just never know – discovering a breakthrough!

Students with Dr Martin Grunert, Head of School, School of Life and Physical Sciences, at one of PSB Academy's life sciences laboratories.
PSB Academy has partnered up with La Trobe University, which was recently awarded Australia's joint best university for research in Biological Sciences in 2015. Together, they are offering life science degrees in three different specialisations: Bachelor of Biomedical Sciences, Bachelor of Science (Molecular Biology), and Bachelor of Science (Pharmaceutical Science).
Armed with first class laboratories in a sprawling campus, PSB Academy will arm you with the skills needed for you to succeed in your future career. So regardless of whether you have your eye on becoming a researcher or your heart set on becoming lecturer, you're just one click away from having that fulfilling career you've always wanted.
---
This post is brought to you by PSB Academy.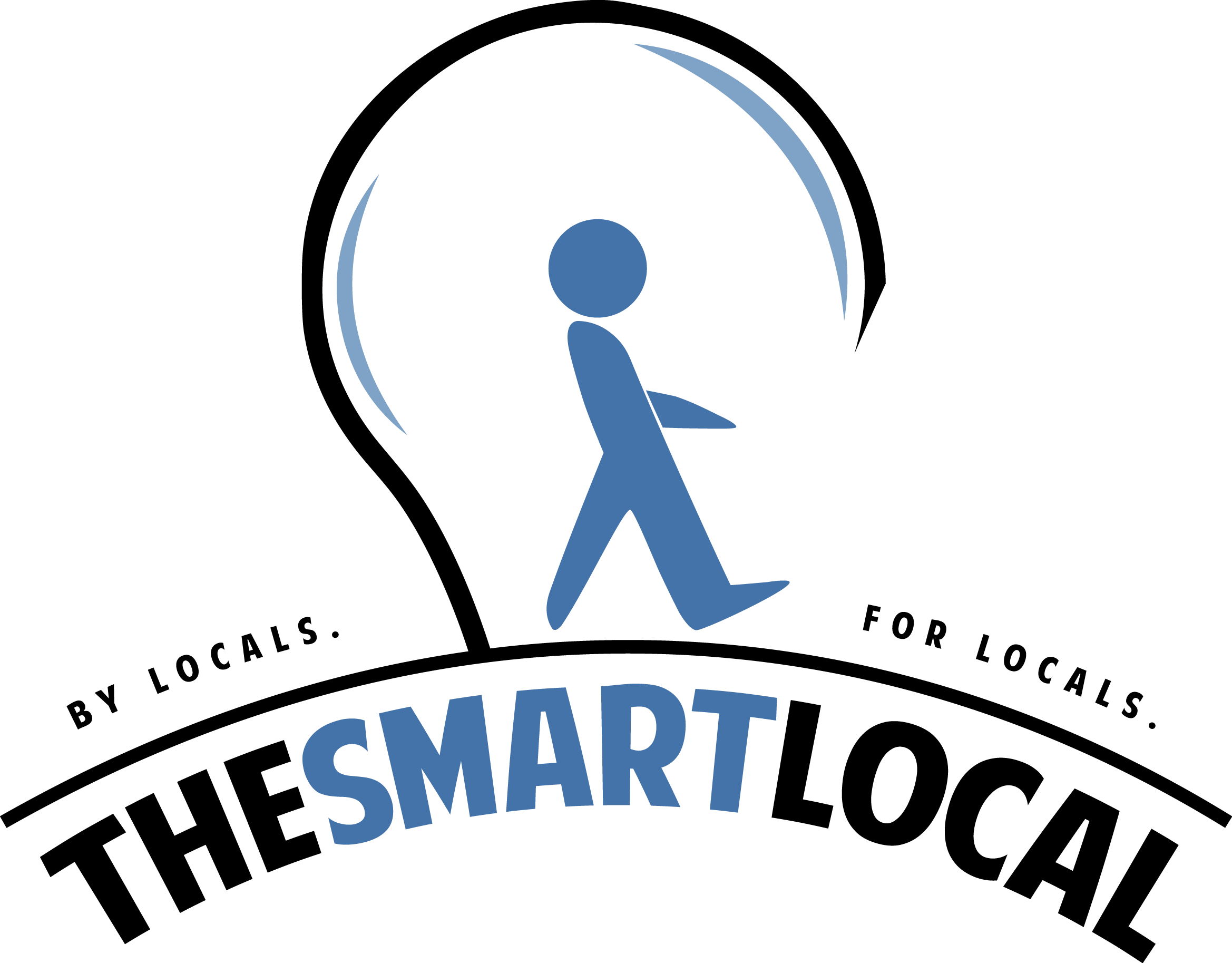 Drop us your email so you won't miss the latest news.