SMU Arts Festival 2019
---
Image adapted from: @sezairi, SMU Arts Festival, @smuvoix, SMU
My days in Singapore Management University (SMU) were truly memorable. While most of my time was spent hitting the books, one thing that stuck with me even after graduation was the enthusiastic SMU spirit that became especially prominent during times of celebration.
Back for its fifth year, SMU Arts Festival 2019 will allow you to witness that same SMU spirit come to life. This year's theme of "Roots" brings forth an array of art showcases that celebrates Singapore's 700-year history, so you can expect exciting performances and exhibitions that pay homage to our heritage.
Take a look at these highlights happening between 6th – 15th September 2019 and be sure to mark your calendars for your favourite performances.
---
Catch live performances by MICappella, Sezairi and SMU's art groups
---
Kick off the festival with impressive live performances and stunning artworks in Tales from the Garden. This year, SMU will be working closely with the beneficiaries from the Central Singapore Community Development Council.
SMU Samba Masala
Image credit: SMU
You can look forward to SMU's resident percussion band SMU Samba Masala working closely with 12 seniors from the Community Drumming Network (CDN) to bring you a booming performance. Apart from SMU Samba Masala's usual energetic style, this performance will include the CDN's signature drumming that will help bring something fresh to the table.
SMU Chamber Choir
Image credit: @smuacf
Other highlights to look forward to are choir performances with unique vocal percussion consisting chorale group SMU Chamber Choir,  and the senior citizens from Silver Stars@Kelantan RC Choir. Dynamic dance performances combining efforts of hip-hop dance crew SMU Eurhythmix and the youths from Lakeside Family Centre will also bring up the energy for the night. Also, you'll get to meet and greet roving characters such as founder of modern Singapore, Sir Stamford Raffles, and war heroine Elizabeth Choy.  
Expect guest performances from Sezairi and MICappella (above)
Image credit: @micappella
If you're the type to load your Spotify playlists with local music, you're in luck. Cap off your evening jaunt in town with showcases from homegrown artistes like MICappella and Sezairi, who will end the night with live performances.  

You can order beverages like a mint julep at the F&B booths
Image credit: Mixes From Mars
It doesn't just stop at the performances – there'll also be F&B booths selling locally-inspired treats such as Nyonya Kerabu mee siam with grilled chicken skewers, as well as floral mocktails inspired by the flowers you'd be able to find in Armenian Street – Singapore's first Botanical Garden.

Image credit: Just Sketch 
There'll also be a makers' market featuring talented artists selling locally crafted stationery such as postcards and notebooks. Products created from recycled materials like potted edible herbs and plants are also on sale to promote sustainable living.
Date: 6th September 2019
Time: 6-10PM
Location: Armenian Street
Admission: Free
---
Explore the Bras Basah Complex-inspired visual arts exhibition at FADE
---
Image credit: @javier_lim

Bras Basah Complex is known for its assortment of shops that sell quirky items from art supplies to old school books, and has become a significant landmark in Singapore. To celebrate this, student artists of SMU have developed FADE, a visual arts exhibition that draws inspiration from the venue itself.
Under the guidance of curatorial advisor Tang Ling Nah, it'll feature installation works. Entries include photography and videography submissions from photography enthusiasts SMUSAIC, artwork from art aficionados SMU Artdicted, and short poems and prose from literature lovers SMU Literati. Look forward to pieces that look back at the Complex's journey from the past until today.
Date: 7th-15th September 2019
Time: 11AM-7PM
Location: The Substation Gallery
Admission: Free
---
Watch Singaporean fables come to life through dance
---
Image credit: Singapore Management University
Once upon a time, Singaporean fables about places like Pulau Hantu and Bukit Merah were shared in our English textbooks back in primary school. Watch them come alive at Legenda, where SMU Ardiente, SMU INDANCITYand SMU Funk Movement will breathe new life into these stories of old through their dance genres.
Date: 8th September 2019
Time: 2.30-4.30PM or 7.30-9.30PM
Location: SMU Hall @ School of Law
Admission: $15 (OCBC FRANK Cardmembers), $20 (general admissions)
---
Witness voice personalities battle it out at Bloom
---
Image credit: SMU Arts Festival
Host and TV personality Pornsak had his early emcee training in SMU, and at SMU Arts Festival, you might just be able to witness the rise of the next voice personality at Voice Personality Hunt 2019: Bloom! 
It'll be hosted by SMU Broadcast & Entertainment, where you can anticipate finalists to battle their way for the crown through a hosting contest that requires them to think on their feet and react to the given situations.
Date: 13th September 2019
Time: 7.30-10.30PM
Location: SMU Hall @ School of Law
Admission: Free
---
Live through a Night at the Museum with a cappella
---
Image credit: @smuvoix
We've seen the riff-offs from the Pitch Perfect movies, but let's face it – for most of us, we can only wish to sing as well as they do.
The best alternative to that is to watch a cappella performances in the flesh, which you can at Singa-pella!. Follow SMU VOIX through their sing-and-tell a cappella performance, where the tale centres around the adventures of a museum intern who accidentally awakens the statues of the 4 founding fathers such as Sir Stamford Raffles and Sang Nila Utama.
Date: 14th September 2019
Time: 2.30PM-4.30PM or 7.30PM-9.30PM
Location: SOTA Drama Theatre
Admission: $15 (OCBC FRANK Cardmembers), $20 (general admissions)
---
Celebrate our heritage with songs from different cultures
---
Image credit: SMU Chinese Orchestra
We've played our fair share of traditional songs during music classes in school, and to hear those songs taken to the next level, drop by Crosswinds. With an East-meets-West theme, expect SMU Symphonia and SMU Chinese Orchestra to bring you the best of both worlds with covers of worldwide hits like Katy Perry's Firework as well as local Singaporean jams across different cultures.
Date: 15th September 2019
Time: 7.30-9.30PM
Location: SMU Hall @ School of Law
Admission: $15 (OCBC FRANK Cardmembers), $20 (general admissions)
---
Celebrate Singapore's Bicentennial with SMU Arts Festival 2019
---
Image credit: SMU Arts Festival
Bicentennial celebrations will be commonplace this year to mark 700 years of Singapore history, and to see it done through creative forms, make sure to hit up the SMU Arts Festival between 6th-15th September 2019.
They've got a series of performances and exhibits all lined up for your viewing pleasure, and who knows – you might leave your stint in town feeling a sense of patriotic pride and learning something new.
---
This post was brought to you by Singapore Management University.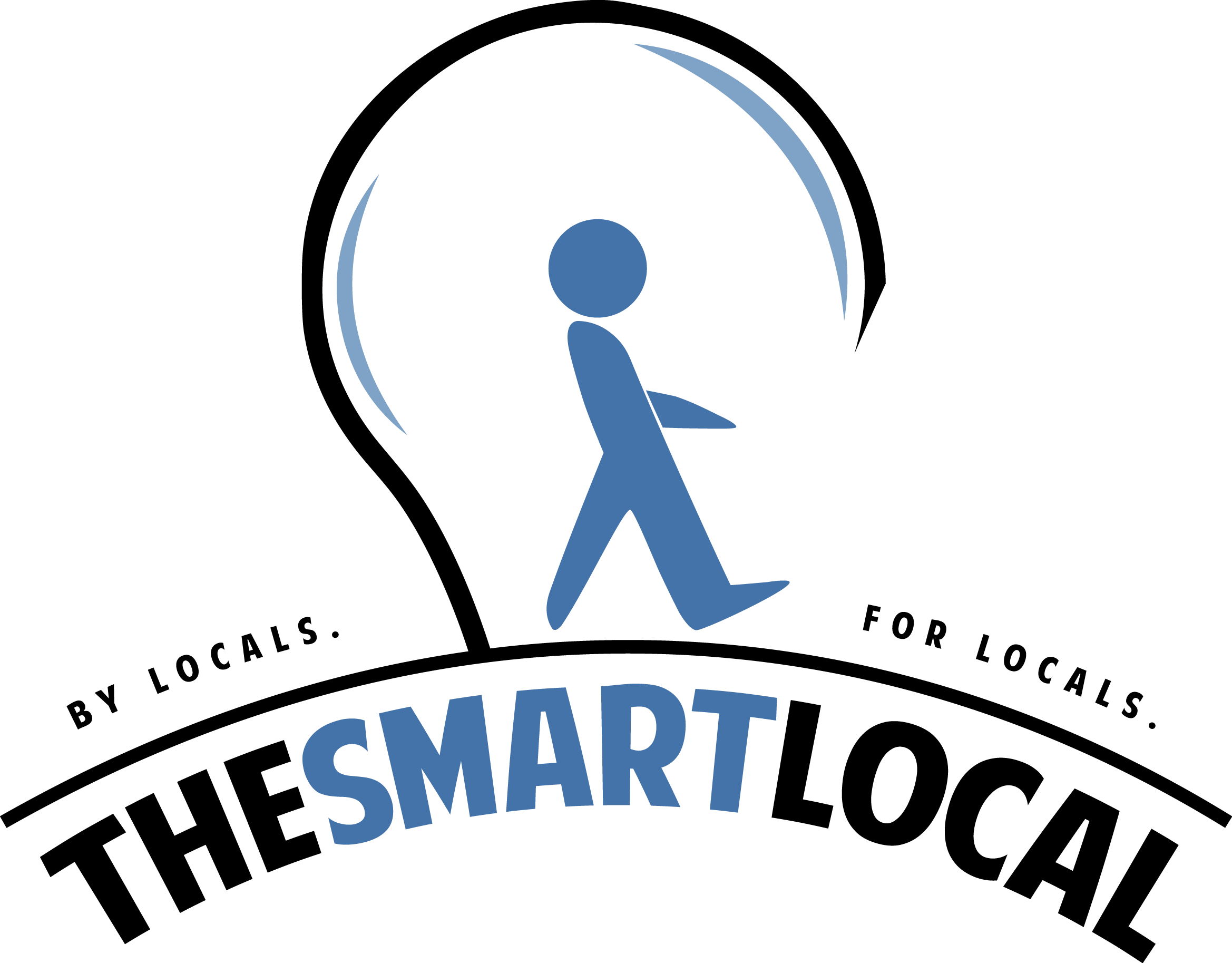 Drop us your email so you won't miss the latest news.