Singapore Startup Success
You're familiar with Uber, AirBnB and Spotify. These magnificent billion-dollar companies were once but small humble startups. And look, they've now gone on to what seems like total world domination! You can imagine why we entrepreneurial Singaporeans can't wait to leap onto the startup bandwagon.
Heck, even Mediacorp's got a new Channel 8 drama coming up (Dream Coder) all about the #startuplife and tech-jobs like coding. With such serious startup fever going around, coupled with our nation's state-of-the-art infrastructure and booming venture-capital industry – Singapore's well on its way to becoming the South East Asian Silicon Valley.
This is a list of 18 homegrown multi-million dollar funded startups and reasons why they're such stand-outs:
1. Honestbee
Source
Honestbee's concierge grocery service commits to delivering groceries to customers within the hour, saving you the hassle of shopping. Efficient supermarketing from choosing the freshest fish and sweetest fruit at breakneck speeds you can be paid for your skills. .
What sets it apart is that it's creating more flexi-work job opportunities – where full-time moms, students or anyone who does the shopping are afforded the flexibility to work whenever they've free time. Now that's a business with a social cause!
Latest Funding: S$20M in 2015
Website
2. Paktor
Source
So you've got the fun date ideas, but no date to speak off. The "Hokkien"-flavored Tinder is the number one matchmaking platform created by Asians for Asians. Well-versed in the local culture and people, Paktor sets itself apart from the slew of dating apps with in-app features that locals want.
Source
Paktor's even launched a web app version for desktops/laptops, increasing accessibility for regions where smartphone use is still at its infancy or when mobile data packages restrict mobile app download and usage. It's also the first to offer one-on-one matchmaking services and social dating events, gathering its users together with its offline Gaigai (走街) platform.
Latest Funding: S$10M in 2015 for expansion to Korea and Japan
Website
3. ServisHero
Source
Whether you're in need of someone to fix your aircon or teach you Vietnamese there's an app to catch 'em all.
ServisHero searches and compares local services, connecting users with quality service providers via location-based matching. Small businesses/micro-entrepreneurs can now digitize their marketing, access a wider consumer market and users have a massive pool of reliable service providers at their fingertips.
Latest Funding: S$2.7M in 2016
Website
4. Vanitee
Source
Vainpot, can't stop. And in the beauty world where monthly facials and manicures are non-negotiables, Vanitee makes sure you "treat yo-self" with top-rated beauty services available islandwide and you've the option of house-calling beauty pros right to your home!
Searching up local beauty service providers by location, category or popularity, users can book services on the spot, because the app tracks real-time availability.
Latest Funding: S$5M in 2015
Website
5. Ryde
Source
Before the days of uberPOOL and GrabHitch, there was Ryde, the world's 1st carpooling application. Request a ride and get matched with a driver, so not only is the cost split, road congestion is also reduced and users get to meet like-minded eco-friendly friends on their way to the CBD. Join their Carpool Challenge to save 1 million kilometres on the Singapore roads and stand a chance to win a car!
Latest Funding: S$2M in 2015
Website
6. Shopback
Source
Shopback is a startup that pays their users to shop online. Shop at ASOS, Lazada or even book a flight with Expedia through shopback.sg redirected to the actual sites and you'll be entitled to up to 30% cashbacks and other exclusive discounts.
Latest Funding: S$500K in 2015
Website
7. nanu (Gentay Communications)
Source
Minutes on phone plans will now become obsolete because the nanu app offers free calls to mobiles and landlines internationally. Using proprietary technology that works even on 2G, this ultra-low bandwidth technology uses up to 80 percent less bandwidth (105 kb/minute) for quality voice calls across all networks.
Latest Funding: Undisclosed (Private Japanese Investor)
Website
8. Chope
Source
Put away the tissue packets, because Chope has revolutionised instant online reservations as a 24/7 booking platform for over 700 restaurants in Singapore and other Asian destinations. Users can access exclusive promotions, perks, restaurant updates, special menus and events through the app and rack up chope-dollars with each reservation to redeem dining vouchers.
Latest Funding: S$11M in 2015
Website
9. Shopee
Shopee links up with multiple social media platforms Source
Shopee is an online marketplace where users can buy/sell anything from roasted eel (Unagi) to XiaoMi portable power-banks seamlessly online or on mobile. Offering multiple payment options like secure bank transfers and protection with the Shopee Guarantee, payment is only sent to sellers after a successful delivery.
Latest Funding: S$230M for parent company Garena in 2015
Website
10. Carousell
Source
Carousell's simple three step process of snap, list and sell, has positioned it as a prime mobile marketplace that's made online buying and selling accessible to anyone who owns a smartphone. Its emphasis is on building a safe, friendly and helpful community of Carousellers, so users aren't just faceless dealers, puts a personal touch to the online shopping experience.
Latest Funding: S$47M in 2016
Website
11. Ninja Van
Source
Ever ordered something from Zalora and found the delivery was completed by a Ninja? Homegrown Ninja Van has become the fastest growing last-mile logistics company in SEA, offering the ecommerce industry with fast deliveries, real-time tracking, cash on delivery options and even completes return orders. This is one game-changing courier company!
Latest Funding: S$40M in 2016
Website
12. GoGoVan
Source
GoGoVan links businesses and individuals up with drivers for hire 24/7 for various logistical purposes like transporting bulky furniture to your new home to delivery of small goods.
Boasting the largest fleet of lorries, vans and motorcycles in Singapore, GoGoVan goes an extra mile giving INSTANT quotations and real-time driver location, so the entire delivery process is made transparent.
Latest Funding: Undisclosed in 2016
Website
13. Glints
Source
You know Glints' founders mean serious business, putting off Ivy League education to build the "career-readiness" of young talent, helping them clinch their dream internship and project-based job opportunities with its partner companies – some as big as Puma and Adidas.
Glints is on it's way to changing the world of online recruitment as the "LinkedIn for Youths".
Latest Funding: S$2.7M in 2016
Website
14. TradeHero
Source
Lowering the stakes for those nervous to tread into the world of trading and investment is the world's first gamified virtual investment platform – TradeHero! The app uses crowdsourced real world data intelligence, where its users "game" in a fun and non-threatening way, share real time insights and compete to win real cash.
Latest Funding: S$10M in 2013
Website
tec
15. RedMart
Source
Emphasizing strongly on quality control, RedMart delivers products straight from their centralized grocery fulfillment centres to your door with their very own fleet of RedMart trucks, so they've tighter control on product sourcing, storage and delivery.
Users are also guaranteed unprecedented variety with the ever-expanding online catalogue offering 32000 unique products.
Latest Funding: S$36.3M in 2015
Website
16. Tech In Asia
Tech in Asia is a virtual space where tech-whizzes unite, encouraging discussion amongst Asia's vibrant tech community, welcoming investors, developers, even students, knitting them closer together through their comprehensive media, events and jobs platform. Write posts, comment on articles and join events and tune-in to trending topics in Asia's tech scene!
Latest Funding: S$5.4M in 2015
Website
17. 99.co
99.co is a location-based property search tool giving PropertyGuru a run for its money, with its quality listings verified for accuracy, offering exclusive information like floor numbers and earliest available dates. They've even gone a step further providing free photography services for your home listing!
Latest Funding: S$2.2 in 2015
Website
18. Perx
As Singapore's #1 Rewards app that links with credit cards and even EZ-links, users can chalk up points to redeem exclusive offers and vouchers whenever they travel, dine or shop at over 400 local Merchants islandwide and counting.
Latest Funding: Undisclosed in 2015
Website
Startup Support is skyrocketing
Source
You're probably using one or more of these value-adding platforms… fess up we've all tried Paktor. But you'll never expect such jaw-dropping amounts of funding's getting funnelled into our growing startup scene.
PSA: Funding isn't free money and startups have to pay their investors back.
Startups embark on never-ending funding marathons and finding people with a relentless determination to run with the company's vision is downright essential!
NTUC has been creating opportunities for startups to source for the right people – with a desire to support the startup community and its employees. Young NTUC recently organised a learning journey around the Honestbee office for those aspiring to join the tech startup scene.
Speaking opportunities with the regional PR director and co-founder of Honestbee.
"To bee or not to bee" – get a feel if you're suited for this industry.
This gets Millennials like us asking ourselves if we're cut-out to be committed "busy bees" in the startup industry, as we're reminded what makes a successful startup isn't just its investment potential or consistent salary raises, but whether or not customers are happy with their pain points healed.
Source: Young NTUC
Young NTUC director, Desmond Choo spoke of the tech industry's tremendous potential, where it's estimated that 9,000 jobs remain unfilled for the position of software developer today and that's expected to climb to 31,000 in 2030!
He emphasized the importance of tech job aspirants plugging themselves into the startup scene, linking up with people who can show them how to navigate the shifting dynamics of the workforce and acquiring the relevant skillsets to reduce barriers to entry into the tech industry, especially for those who've lost their jobs to technology.
In a joint initiative by NTUC and IDA, Techskills Accelerator (TeSA) is a new portal that helps fresh graduates, transitioning workers, and those looking for a change explore more career options through job placements and skills development initiatives.
From company-led trainings that accelerate professional development, tech immersions and placements for those looking to transition into the industry to continuous upskilling where professional certification in the industry is obtained, workers can expect to remain effective and relevant with their sector-specific tech skills.
This is just the start of NTUC's initiative to help ALL workers – even the would-be startup employees – gain better perspective and stay relevant in dynamic business climates.
---
This post was brought to you by NTUC to highlight how the Labour Movement is working with various partners in the startup and infocomm technology industry to help startups find talent and Singaporeans prepare for tomorrow's jobs.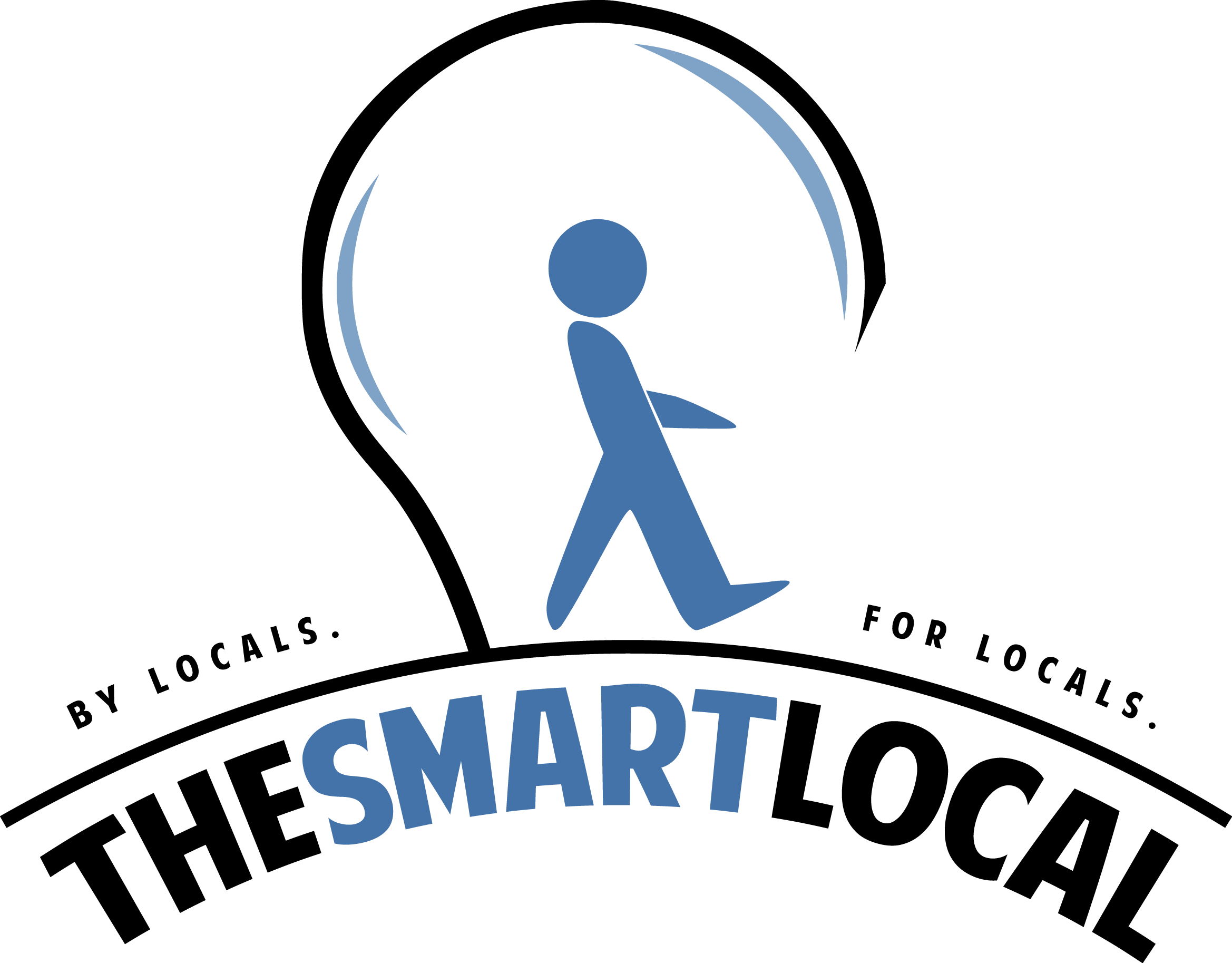 Drop us your email so you won't miss the latest news.