Relax, recharge, rejuvenate at The Westin Singapore
Nobody knows this, but we subconsciously place restraining orders on ourselves. Come the weekend, maintaining a minimum distance away from office is an unspoken rule. That's why Raffles Place MRT Station is an absolute ghost town for two days of the week. But you'll want to make an exception this November.
The Westin Singapore has specially curated a 2D1N Relaxation Escape with well-being advocate Jojo Struys from 26 to 27 November 2016, and Audrey and I were lucky to get a taste of the experience. Oh boy, were our Monday blues blown away! You'd not expect to relax in the heart of the business district, but we're testament to that being possible – even while it's supposed to be a work affair.
Here's a peek into what you can expect in the wellness retreat at The Westin Singapore.
1. Be Yoda with sunrise yoga by the pool
"You must unlearn what you have learned." – Yoda.
Learn to be the unbeatable zen master that is Yoda with sunrise yoga by the pool with Jojo. And not just any pool either, but an infinity pool on the 35th floor that illusively merges with the Marina Bay and Singapore's south coast. We felt rejuvenated just stretching outdoors while feeling the glow of the morning sun, so we can only imagine the sesh with Jojo to be incredible.
Whether you're a couple trying out yoga for the first time, or with your fellow OLs unwinding after a busy week, it'll be a refreshing experience. The aim ain't about becoming the next yogi master, but to help you combat stress and sleep better at night.
2. Indulge in a curated 3-course SuperFoodsRx dinner
Pomelo and Shrimp Salad
I normally give hotel dinners a miss because it's usually way beyond budget, so I literally squealed and did a little dance when I found out dinner was included. Both Audrey and I hesitated at the thought of a superfoods dinner, imagining all greens and tasteless foods, but thankfully we couldn't be more wrong.
Stir-Fried Chicken with Sugar Snap Peas and Radish
Pumpkin and Tapioca Sweet Soup
The 3-course dinner is specially crafted for the Relaxation Package and draws inspiration from SuperFoodsRx, the diet plan that suggests 24 specific foods to improve your life with. Each dish features generous portions of a healthy and nutritious superfood or its sidekick. The highlight of the night was undoubtedly the Pomelo and Shrimp Salad. It was refreshing yet full of flavour, with perfect harmony between juicy pomelo chunks and succulent shrimps.
3. Sink into 10 layers of comfort with The Heavenly Bed
In today's world, being in your twenties doesn't spare you from feeling old and waking up with backaches. Or so I thought, till I sank my body into The Heavenly Bed that's available in every room at The Westin Singapore.
Manufactured by Simmons exclusively for Westin Hotels, they weren't lying when claiming the bed to be 10 layers of pure comfort. It took testings with hundreds of mattresses, pillows and bed linens before this magically soft bed was created. I woke up without feeling sore anywhere, and that's a first in a really long time.
The Premier Room is also equipped with a huge work desk, seamlessly paired with a leg rest for your tired feet, for those who can't fully take their minds off of work. And of course, the walk-in wardrobe and bathroom complete with a separate toilet and shower make up more than half the size of the room. Surely, this fits the bill for every girl's vanity dreams!
4. Power walk to picturesque Gardens by the Bay
If you can unglue yourself – it took us eons – from your bed, Jojo will lead you on a power walk to the supertrees. A side of Singapore we only see too little of, the trip made me feel like a tourist in my own country. And I love such a feeling – to suddenly see the extraordinary in the everyday things around us.
Just 20 minutes away, the journey from the sky-high buildings in the CBD to the 101 hectares Gardens by the Bay is almost like walking on a bridge to paradise!
5. Linger till the sun sets at the Heavenly Spa
There's no luxury stay-cay without a trip to the spa. But at The Westin Singapore, it's unlikely you'll take just one trip to the spa, as you get completely free access to the Heavenly Spa.
I spent about an hour chilling like a tai tai in the whirlpool jacuzzi, a safe haven looking over the office buildings *inserts evil laughter*, before stepping into the Aromatherapy Steam Bath. We don't often devote enough time to look after our bodies, but it's so essential to our well-being. I ended off the spa experience with a trip to the Experience Shower, where I got completely soaked in what felt like natural showers from cool glacier mist.
From the sparkly white marble walls to intricately detailed tiles, the spa at The Westin Singapore doesn't fall short. You can also pamper yourself with an array of spa treatments – the full menu's available here.
6. Wake up to a colourful break-feast
Nothing close to fast, breakfast at The Westin Singapore's Seasonal Tastes restaurant is more like a feast. You won't need to dump wellness to one corner, as there's a whole spread of health foods from fresh tropical fruits to berry smoothies, salad, and fish soup.
What impressed me the most about the buffet breakfast was in the details. There were no overloading of foods, but intricately prepared jars like mixed fruit and muesli. Combined on the table, they made for such a pretty sight that we almost couldn't bear to dig in, just for a second.
Verdict
My first time at The Westin Singapore, I was surprised how relaxed I could feel without getting out of the city. From the moment I entered the level 32 sky lobby, it felt like all of my stress had been pulled away by gravity. And there wasn't a single hiccup – be it the speedy check-in or navigating through the various facilities in the hotel – nothing stood in our way of unwinding.
I would visit again for the superb service, the legit Heavenly Bed, and the amazing spread at Seasonal Tastes. But that's just their everyday offerings. So if I were you, I'd jump on the opportunity to take a break on this 5-star wellness retreat. There's no better way to recharge so you can survive 'til Christmas!
About Westin Singapore Relaxation Escape
Westin Wellness Escapes is a series of ongoing well-being retreats taking place at Westin Hotels & Resorts around the globe. The SG version themed Relaxation Escape will be hosted and led by Jojo Struys over a 2 day itinerary from 26 to 27 November 2016, bringing wellness to the city's business district.
Westin-Wellness-Escape (Compressed).mp4

Come with us on a 2-day journey with Westin well-being brand advocate Jojo Struys towards a full relaxation of body and mind. With specially curated wellness activities, here's a glimpse into the exciting weekend we have planned at #WestinSG come November! Learn more: http://west.tn/2dY9SaY Book now: http://west.tn/2dY8XHF

Posted by The Westin Singapore on Tuesday, 18 October 2016
The package includes one night room accommodation, breakfast at Seasonal Tastes for two, wellness activities curated by Jojo Struys, complimentary access to Heavenly Spa, and a 3-course SuperfoodsRx dinner for two. Rates begin from $380++ and there are limited slots available, but it'll truly be an experience that will make you feel refreshed.
TSL readers also stand a chance to win a one-night weekend Deluxe Room stay at The Westin Singapore! All you have to do to qualify is:
1. Like The Westin Singapore's Facebook page.
2. Like and share our Facebook post.
3. Comment below the Facebook post and tell us why you should win.
This contest ends on 31 October 2016 and the most creative answers win. Good luck!
The Westin Singapore
Address: 12 Marina View, Asia Square Tower 2, Singapore 018961
Phone: (65) 6922 6888
Website: http://www.thewestinsingapore.com/
---
This post was brought to you by The Westin Singapore.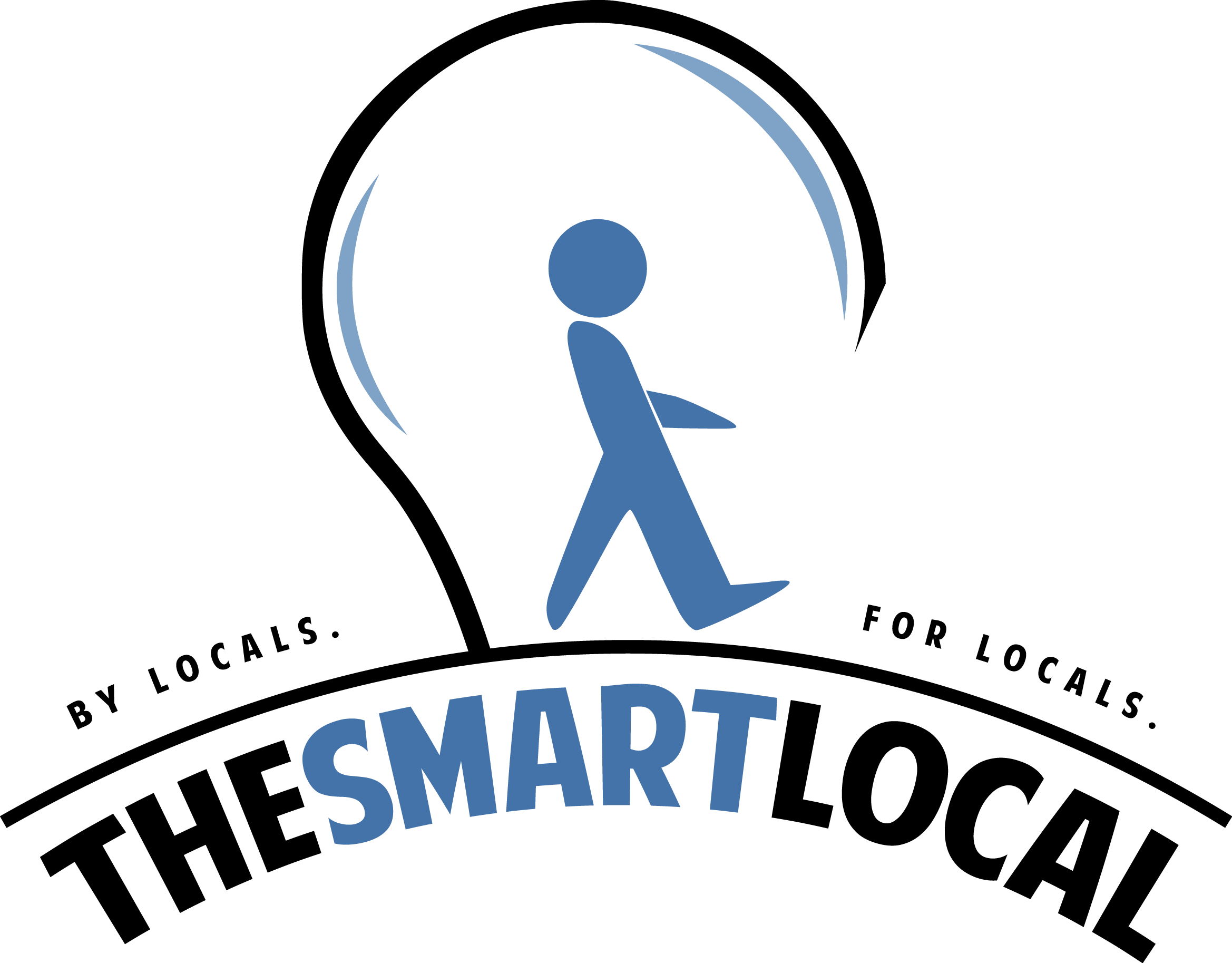 Drop us your email so you won't miss the latest news.